The question of the fastest Shinkansen bullet train in Japan is a fascinating one. It's also one that requires more than a single answer, given the dynamic nature of Japan's high-speed rail network, and the extent to which its engineers are always pushing boundaries.
Over the next few paragraphs, I'll attempt to answer this question as concisely as possible, providing additional details only as necessary. For example, I'll sprinkle Japanese bullet train facts from the past (and speculation about the future) to put the present technology in context.
Don't worry about me getting too technical, however—I don't even know what a Zener diode is! In general, I only plan to talk about the specifications of Shinkansen speed in as much as they affect the Japan travel experience.
NOTE: As of March 2021, it is impossible to visit Japan as a tourist, as a result of measures put in place to beat back the coronavirus pandemic. Click here to learn more.
History of the Shinkansen
The road (or track, as it were) to the fastest Shinkansen has been a long one in some ways, but a short one in others. It shocks many people, for example, to learn that the Shinkansen has actually been running since 1964, when the first bullet train sped from Tokyo to Osaka at speeds of 200 km/h, or 125 mph.
This is amazing for a number of reasons, first among them that Japan has only had train service since 1872. The Shinkansen project, which would eventually lead to a bullet train from Tokyo to Kyoto, was conceived in 1939. Japan went from having no trains at all to having the world's most modern train system in less than 100 years—all while suffering a massive defeat in World War II, no less.
What is the Fastest Shinkansen in Japan Today?
Shinkansen Hayabusa
And what about the Shinkansen top speed? Currently, the fastest train Japan operates is the Hayabusa, which runs northward from Tokyo along the Tohoku Shinkansen line into the region of the same name. Although its speed varies as it travels from Tokyo to Shin-Hakodate-Hokuto, the Hayabusa (which is the Japanese word for peregrine falcon) reaches the Shinkansen max speed of 320 km/h (198 mph) on the straight sections of track south of the city of Sendai.
Shinkansen Nozomi
The next-fastest Shinkansen in Japan, as of March 2019, is the Shinkansen Nozomi ("wish" in Japanese), which runs southward from Tokyo to Hakata Station in Fukuoka. The maximum speed of the Nozomi, a super-express train that only stops in major cities like Kyoto, Osaka and Hiroshima, is 300 km/h or 186 mph. Notably, the Nozomi is not accessible to users of the popular Japan Rail Pass—you need a credit card (or cash) to ride this train! In July 2020, JR East began replacing Shinkansen carriages that operate Nozomi routes with the new, super-fast N700S Shinkansen.
Future of the Fastest Shinkansen
Japan Maglev Train
The topic of magnet trains in Japan frequently comes up in the news, but it'll be a while before you can ride one. For example, while a 2015 test in Yamanashi prefecture saw magnetic-levitation vehicles travel at a whopping 603 km/h (374 mph), you won't be able to ride a train like this until 2027, when the Chuo Shinkansen expected to shorten the journey from Tokyo to Nagoya to just 40 minutes. More recently, in December 2018, JR East unveiled a non-Maglev Shinkansen test car that will be able to run at 380 km/h (224 mph) using today's rails.
Other Future Shinkansen Trains
Apart from the incorporation of Maglev technology (as well as incrementally faster electric Shinkansen rolling stock), there are a few other future technological developments to watch out for. Over the next five years, the Kyushu Shinkansen will extend to the cities of Kumamoto and Nagasaki, which are currently accessible only via ordinary-train branches from the main Hakata-Kagoshima Shinkansen Line.
Additionally, the aforementioned Hokkaido Shinkansen (which, at the time of writing, is merely an extension of the Tohoku Shinkansen from Shin-Aomori to Shin-Hakodate-Hokuto) will soon go all the way to Sapporo and Otaru. Well, not so soon: Final completion of the Hokkaido Shinkansen is scheduled for March 2031.
How fast does the Shinkansen train go?
As of January 2021, the fastest Shinkansen is the Hayabusa train that runs along the Tohoku Shinkansen at approximately 320 km/hr along its fastest stretches. However, the future Chuo Shinkansen between Tokyo and Nagoya (and, eventually, Shin-Osaka) is expected to run at somewhere between 500-600 km/hr when it opens in the mid-to-late 2020s.
Can you eat on Shinkansen?
You can eat and drink on the Shinkansen, although not all trains feature food and beverage service. If you want to make sure you don't go hungry on your next bullet train ride, consider buying a bento box before departure at your origin station.
The Bottom Line
How fast is the Shinkansen? The answer to which is the fastest Shinkansen is ever-changing—the underlying technology is extremely dynamic, after all. While the "straight" section of the Shinkansen Hayabusa (which currently runs to the Tohoku region and Hakodate on Hokkaido island) is the fastest bullet train Japan has to offer at this present moment, this might not be the case for much longer. Numbers of the Shinkansen fastest model notwithstanding, one thing is for sure: Japan's rail system is like no other in the world.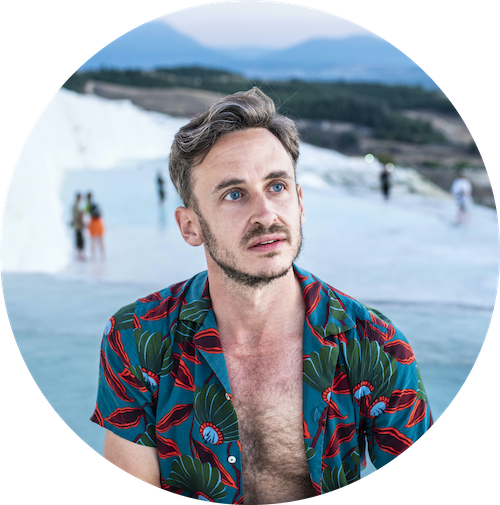 informs, inspires, entertains and empowers travelers like you. My name is Robert and I'm happy you're here!