The day I left Kyoto for Korea, I read a provocative and timely article in The Japan Times—but it didn't relate to the Korea cherry blossoms, which were on the cusp of blooming. 5G to debut in Seoul tomorrow, the headline read, introducing an article that did its best to explain exactly what the technology would entail—it remained nebulous on exactly how the average consumer would benefit from it.
To be sure, the future of the internet seemed a million miles away when I made my way to the Jinhae Cherry Blossom Festival the following morning. More than a decade after its global rollout, Google Maps remains woefully non-functional in South Korea, refusing to provide walking or driving directions. I had to extrapolate my way to the festival grounds.
And this was fine: I don't need fifth-generation technology to appreciate the age-old splendor of hanami, or whatever it is they call cherry blossom viewing in Korea.
Spectrum of Colors
I'd never spent spring in Korea prior to the week before last—I had little idea what to expect, but plenty of expectations. Certainly, I didn't anticipate skies as brown with pollution as Bangkok's were earlier this year.

"There are fires in the northeast," a Busan-area acquaintance of mine informed me, without elaborating on exactly where in that part of the country they were. "But I'd still recommend walking up the 168 Stairs to enjoy a nice panorama of the city."
The view from the precipice of the stairs—actually, I walked about a kilometer beyond it—was nice indeed. Not just because of the Busan cherry blossom trees that line either side of Mangyang-ro Road—and in spite of the smog, which all but blocked out the spectrum of colors Gwangandaegyo bridge typically emanates.
As I waited in vain for the air to clear, I remembered the casual remark my friend had made before we changed the subject RE: air quality.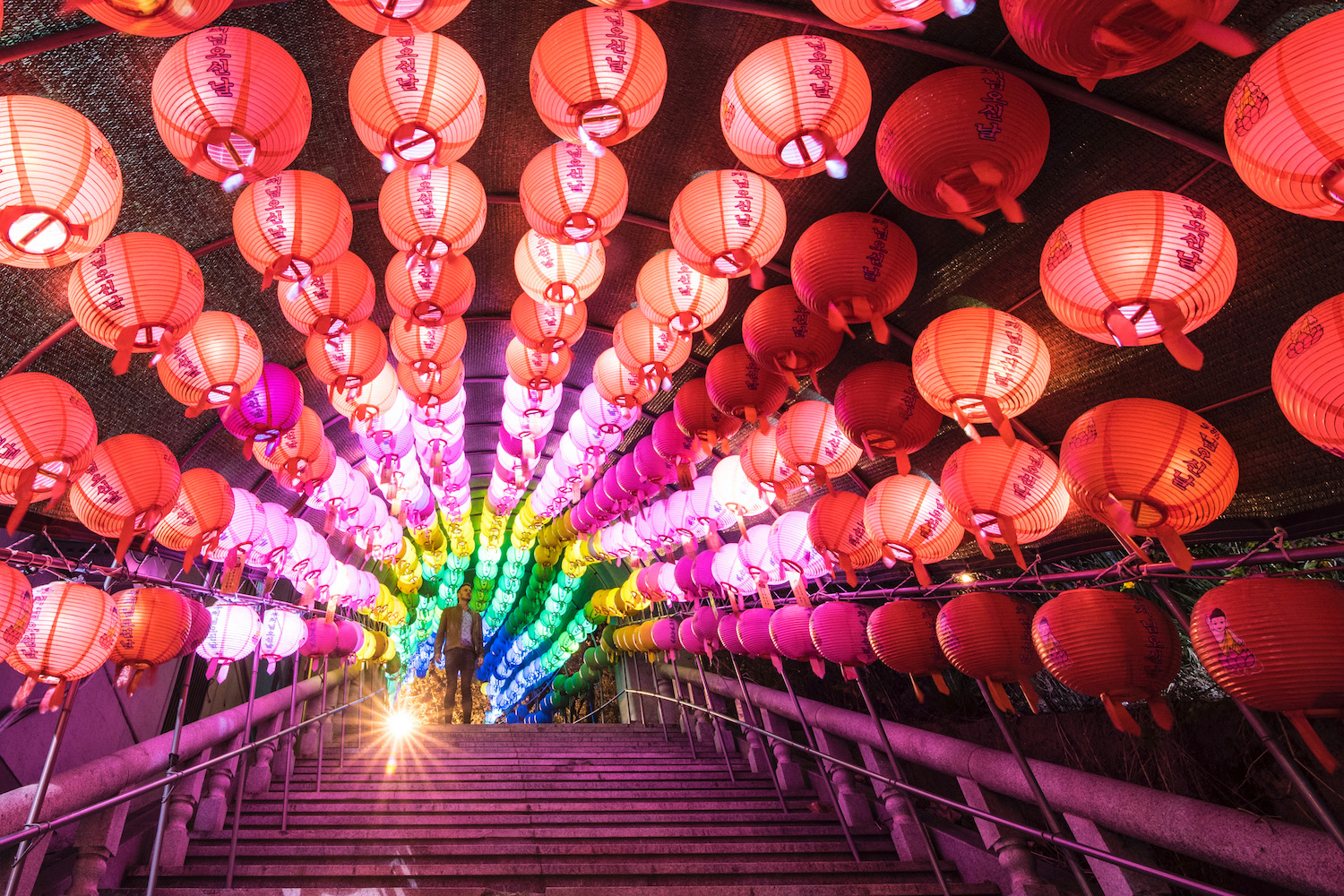 "Too many people live in Asia," he'd said matter-of-factly. I wondered what his thoughts on the introduction of 5G standards were, but I didn't ask him.
In the Worst Case
The fires, it turns out, were burning precisely in one of the places I planned to travel during this particular trip to Korea, the first of the four I've taken thus far to see my travel outside of Seoul and Busan. Or at least that's the impression I got when I purchased my ticket to Sokcho after a day in the underwhelming "historical" city of Gyeongju, which is said to date to the time of the Silla Kingdom, but bears little evidence of having been built during that period.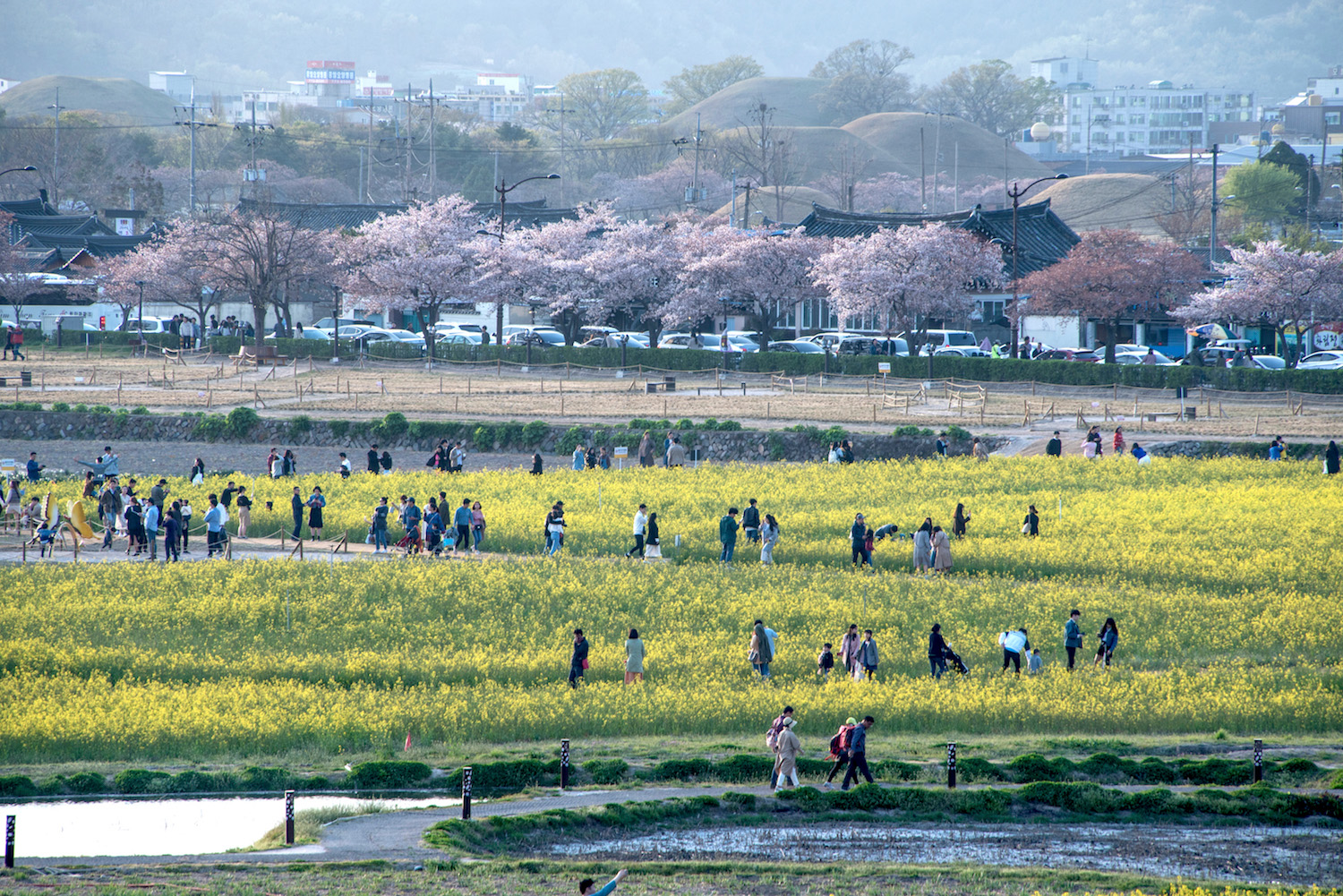 Of course you can hike here, the owner of my guest house near the entrance to Seoraksan National Park assured me via email as I traipsed through Cheonmachong burial mounds, as disappointed by how far past-peak the adjacent Korea cherry blossom trees were as I felt puzzled by how ecstatic all the young couples taking selfies atop burial mounds were. There's no fire anywhere near us.
I can't lie: The expression on the face of the bus driver when I boarded, and the side-eye many passengers gave me when they saw the destination on my ticket made me doubt this.
I was half-expecting the be kicked off the bus in an anonymous city somewhere along the eastern coast of the Korean peninsula. In the worst case, I'd be made to hitchhike to Seoul and spend nearly an entire week in the capital.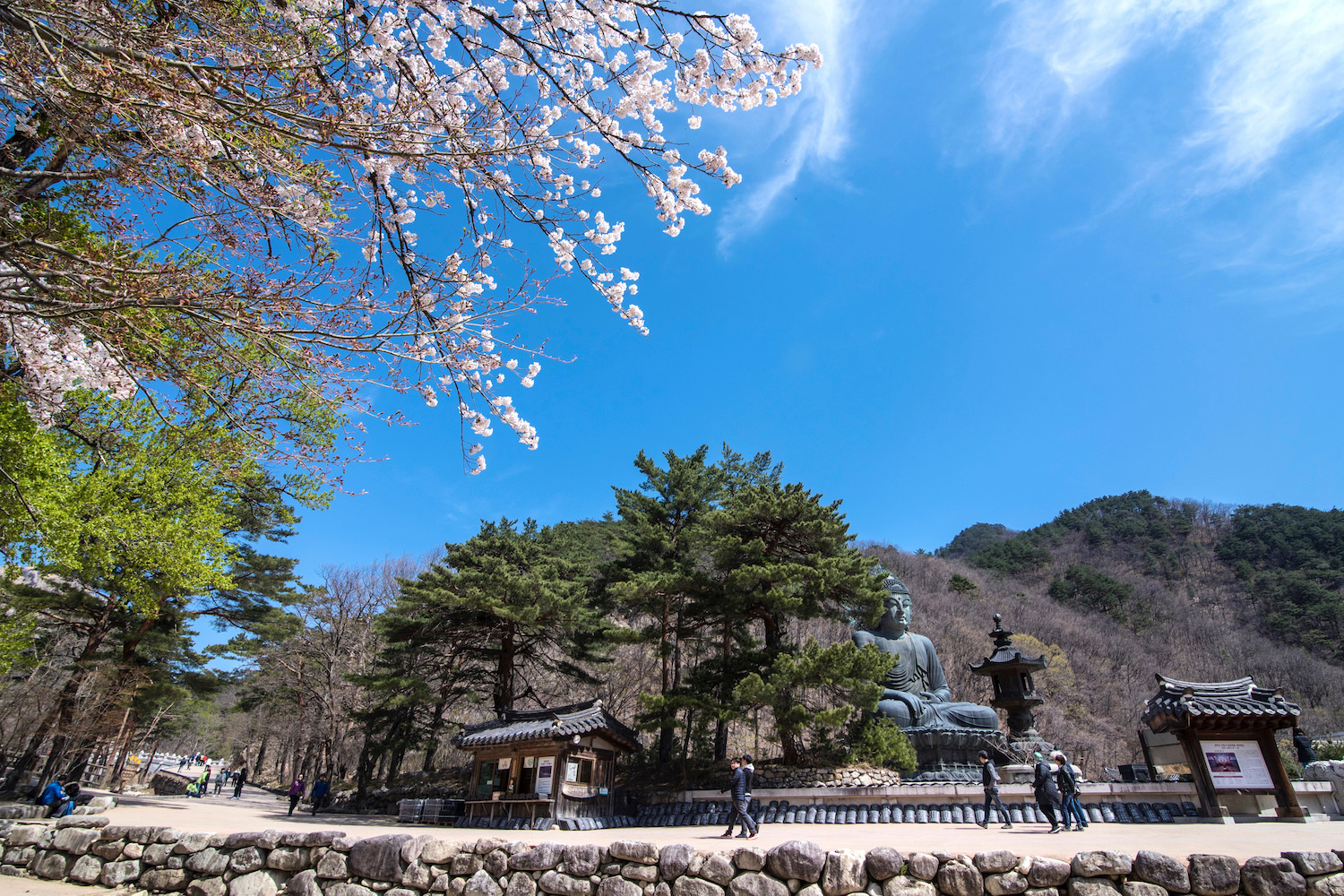 Instead, I arrived to a hotel that was very much intact, in spite of being completely empty apart from me, to say nothing of the perfect mankai (or whatever they call full bloom around these parts) the Korea cherry blossom trees along the road to the park had reached.
Evidence of Fire
I looked hard for evidence of fire the next day. But I didn't see a single puff of smoke, even from atop the summit of Ulsanbawi, which I reached about an hour after entering Seoraksan. It seemed that I was the first person there, though this is not something I thought about as I rapidly ascended the surprisingly easy trail.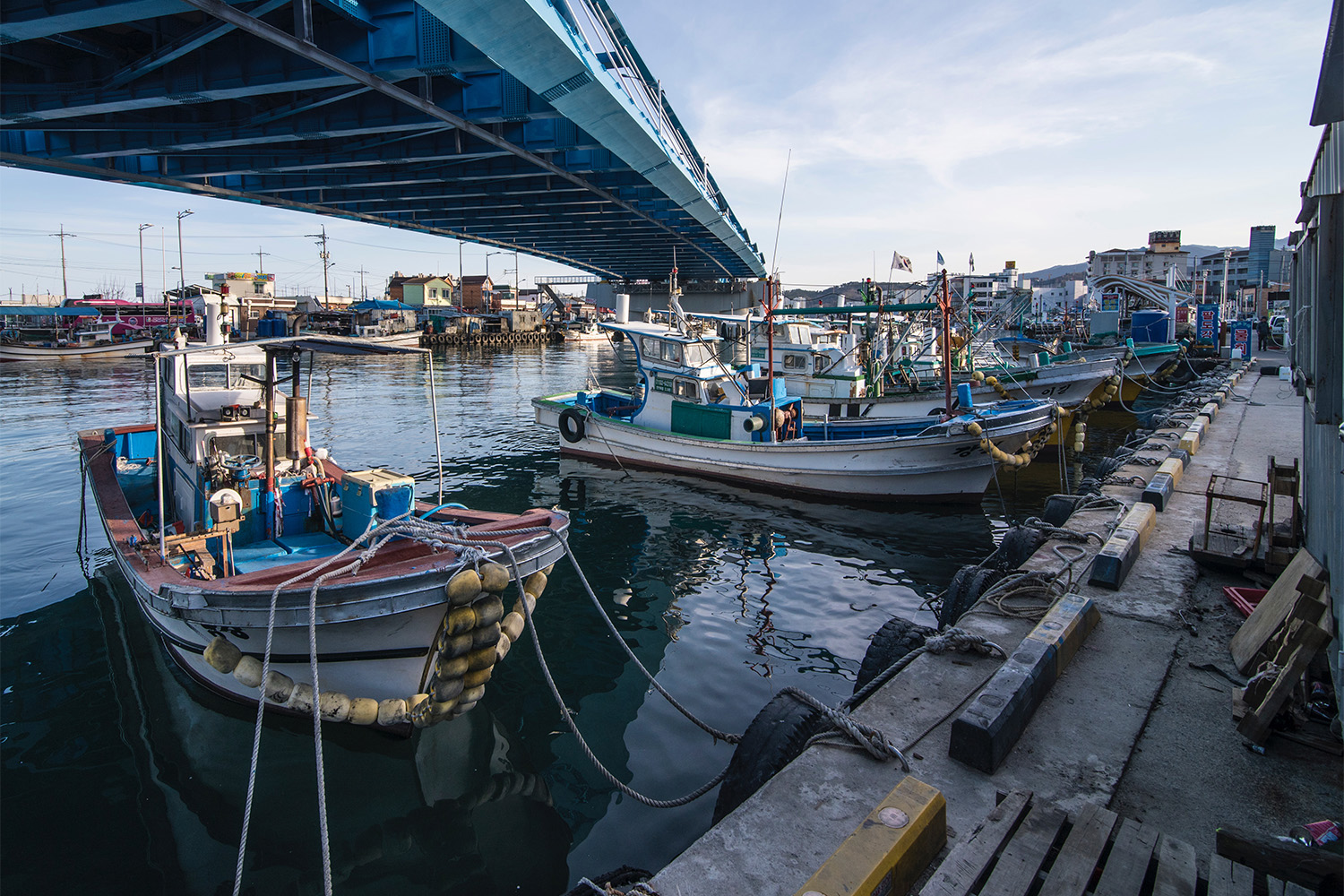 "The sunrise was extremely red this morning," said Yvonne, a New Zealander I'd passed early during the hike, but who made it to the summit not longer after I did.
I too had seen the sunrise that morning, and thought I hadn't thought it to be extraordinarily colorful, I'd also been rather distracted by the Korea cherry blossom trees lining the road to the park's entrance—I was far from a reliable narrator.
Plus, Yvonne had been in a taxi—as I'd originally planned to do, she'd stayed in a guest house in Sokcho, the East Sea port city where the majority of hikers in this part of Korea tend to base themselves. I would actually spend the afternoon following my hike traipsing along its harbor and through its seafood market, and though I didn't wish for a second that I'd decided to stay there instead, I did feel charmed.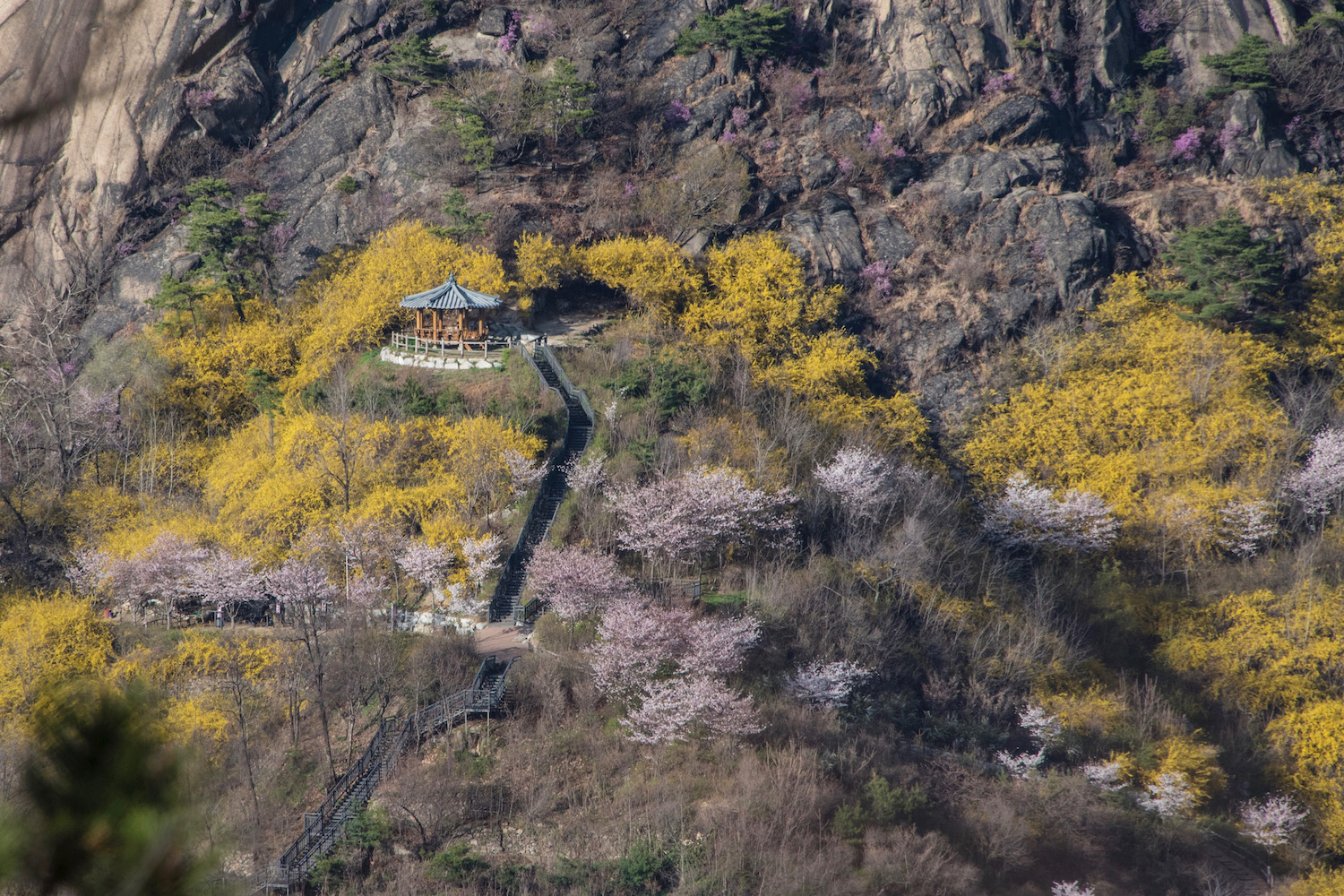 "You were right," I told Yvonne three days later at Gyeongbukgung in Seoul, having run into her for a second time under a Korea cherry blossom tree at the palace—which was ironic, since we'd both agreed it was unlikely we'd cross paths again, even though my planned Seoul itinerary seemed to be similar to hers. "I mean about the strange beauty of Sokcho—we were both wrong about meeting a second time."
A Good Answer
Serendipity would define my experience of spring in Seoul, even though some of it was less serendipitous than the truly unexpected reunion I just described. My dear friend Josey, one of the only people I knew growing up in the Midwest to whom I currently still speak on a regular basis, happened to be in the capital visiting her husband, who lives on a US Air Force base just south of the city center.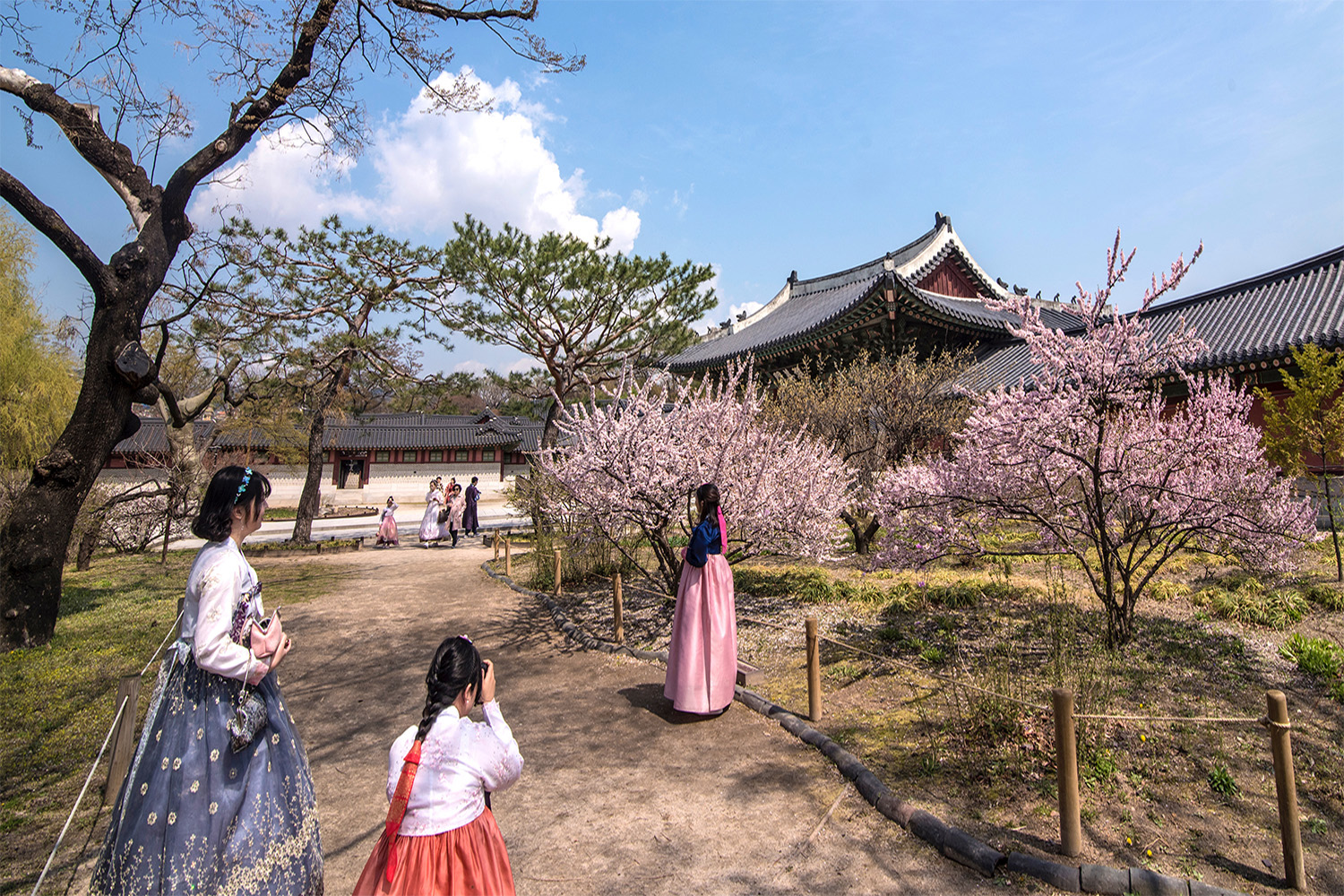 "When are you moving back to St. Louis?" She asked me matter-of-factly as we took turns plucking rice dumplings out of the bowl of tteokboki rice cakes the three of us were splitting, in addition to the bibimbap bowls we'd all ordered.
I didn't have a good answer for her—or for you; I honestly don't know what the next few months of my life will bring—though I did do my best to savor the time we spent together. I knew she and Kevin would be moving to Germany before my next trip back to the US, whether or not it ended up being permanent.
After enjoying the Korea cherry blossom trees in full bloom at Changdeokgung oalace, we walked up into Bukchon Hanok Village to enjoy an iconic perspective on Seoul's central business district, albeit one somewhat marred by haze I can only assume started in the fires that are still burning somewhere in Korea.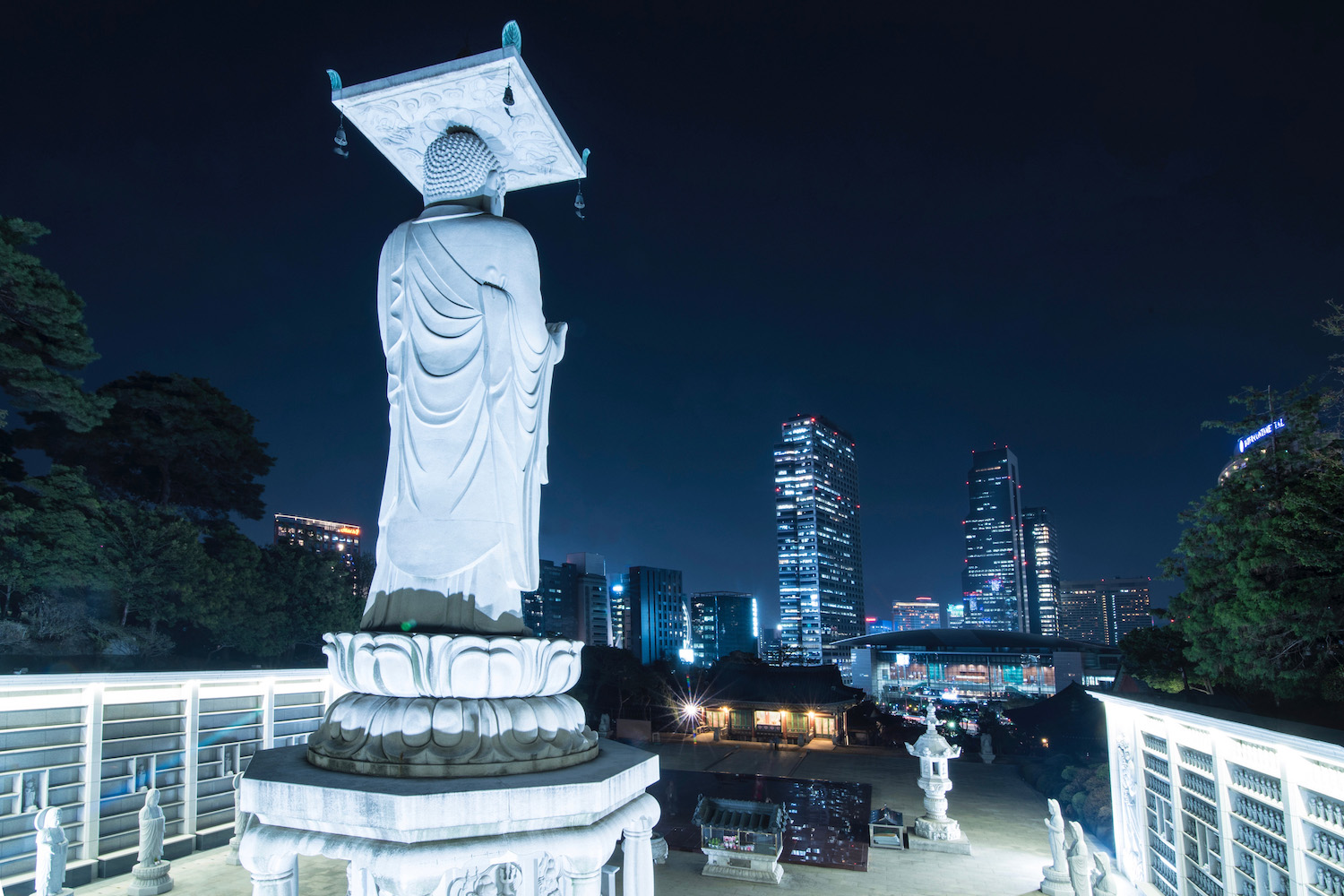 As we sipped iced espresso drinks in the "sky garden" atop Seoul Metropolitan Library, Gyeongbukgung barely visible through the white air beneath us, I wondered for the first time in several days about just what had been done to implement 5G technology since I'd arrived in Korea, and whether a single person I'd encountered during the 10 preceding days had benefitted from it at all.
Gangnam Strobing
I capped of my first experience of Seoul in April with a trio of experiences, each of which defied the expectations I'd had for them in precisely the opposite direction of my anticipation.
While the beojkkoch (as sakura, it turns out, are called in Korean) at the base of N Seoul Tower were still days from blooming (let alone reaching full bloom) and Hwaesong Fortress in Suwon was a thousand times less impressive than even basic descriptions of it online, Bongeunsa temple, which was originally built in the late eighth century, proved the perfect denouement to my most comprehensive exploration of Korea thus far, the skyscrapers of Gangnam strobing in the background behinds its 91-foot tall Maitreya Buddha.
Ironically, the lone Korea cherry blossom that rose above this statue was both more impressive and better-placed than any of the others I'd seen in the country during the preceding couple of weeks. As I walked past the sprawling COEX Mall on the way back to the Seoul World Trade Center Metro Station, every other advertisement seemed to mention 5G—I remained fixated on the colorful lanterns along Yeongdongdae-ro road, and the fallen petals beneath my feet.