Many people weigh in on the eternal Beijing vs Shanghai debate—but few, frankly, are qualified to do so. Most of the observations I see in such posts, both on blogs and in discussion forums, reflect a superficial analysis of both these cities, which are among the most complex and dynamic in all of Asia.
As for me, I lived in Shanghai for almost a year, and have traveled to Beijing more than half a dozen times over the course of a decade. I've seen—and, in the case of Shanghai especially, felt—the good, the bad and the ugly of both these cities, which is why I understand that there's not a clear, objective winner in this debate.
This not to case than you can't choose between Shanghai or Beijing, assuming you only have the time to visit one—I'll be a bit more explicit than that. But I hope you're prepared for a bit of nuance!
Where to Stay in Beijing vs Shanghai
One of my favorite things about Beijing is how easy it is to find authentic accommodation (or at least, accommodation that feel authentic), even if you're in the heart of the city. In particular, I love the Shichahai Shadow Art Performance Hotel, which is just steps from Houhai Lake, in the heart of Beijing's historic Hutong water house area. On the other hand, Beijing does luxury very well, particularly in the form of the Renaissance Beijing Capital Hotel.
Which is not to say that there aren't authentic hotels in Shanghai. From Astor House Hotel near the Bund to Pei Mansion in the French Concession, there are some authentic accommodations in China's most conspicuously modern city. As far as whether Beijing or Shanghai is better for budget travelers, that's pretty much a wash. Do you prefer Beijing's Peking Youth Hostel or Tony's Apartment in Shanghai?
Comparing Beijing vs Shanghai for Travelers
Historical Architecture in Beijing and Shanghai
The most immediate thing I noticed, when I took my first trip to Beijing after having lived in Shanghai for more than half a year, was how much more ancient the city was. And not just in terms of core attractions like the Forbidden City, Lama Temple and Temple of Heaven, but even in terms of the way the streets felt, especially the Hutong water houses of Shichaihai just south of Houhai lake.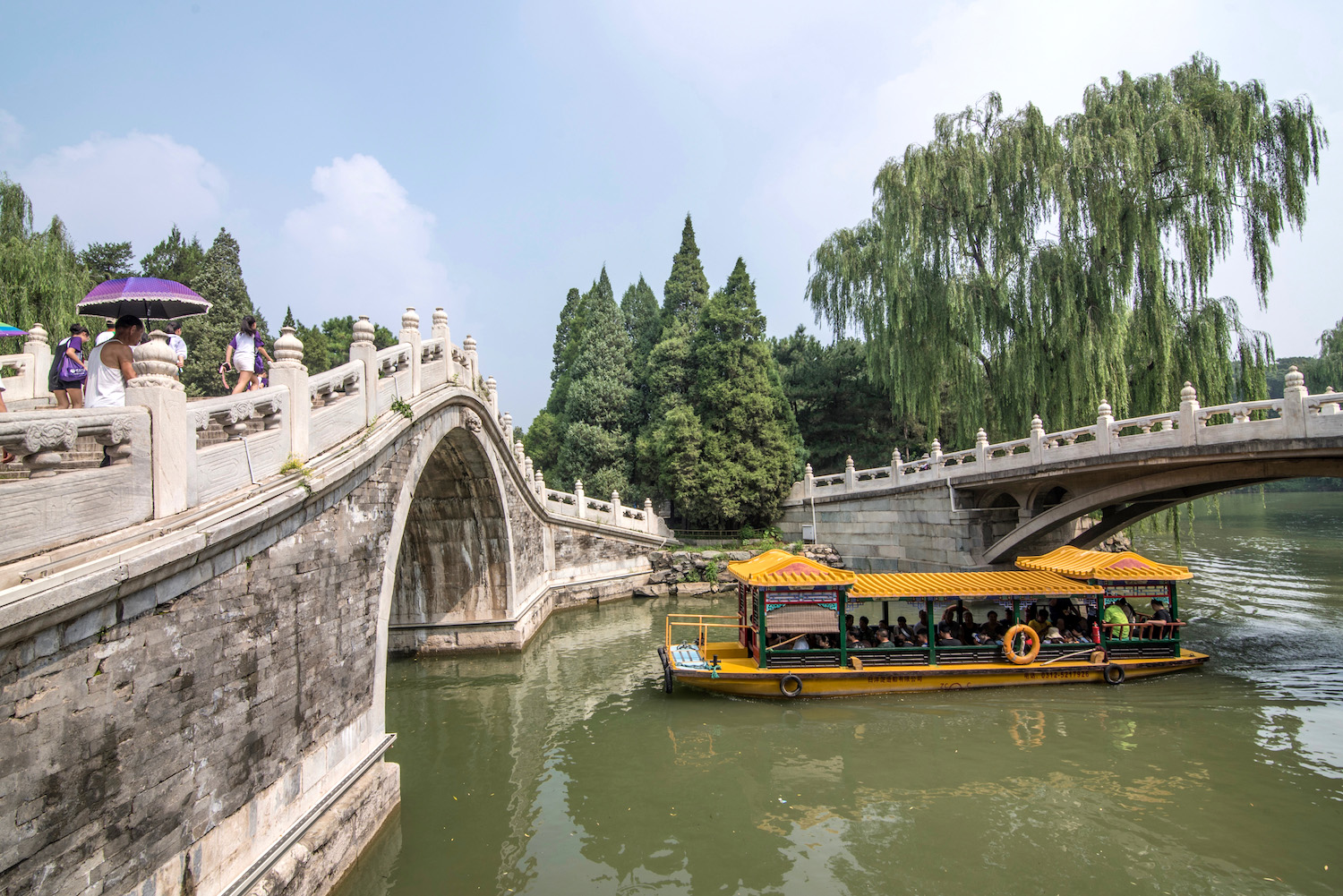 Shanghai, meanwhile, has some ostensibly old places like Jing'an Temple and Yu Yuan Garden, and I suppose the French Concession neighborhoods near Huaihai Road—and The Bund—if you consider the 20th century "old."  In general, however, comparing Beijing and Shanghai when it comes to this category, Beijing clearly wins.
Beijing vs Shanghai Skyline and Cityscape
Shanghai's skyline is the most famous in all of China, which means that by extension it's better-known than Beijing's. Centered around the three super-tall buildings in the Lujiazui business district of Pudong, and the iconic/ugly (depending upon who you ask) Oriental Pearl Tower, Shanghai's is a cityscape that even casual observers can usually identify.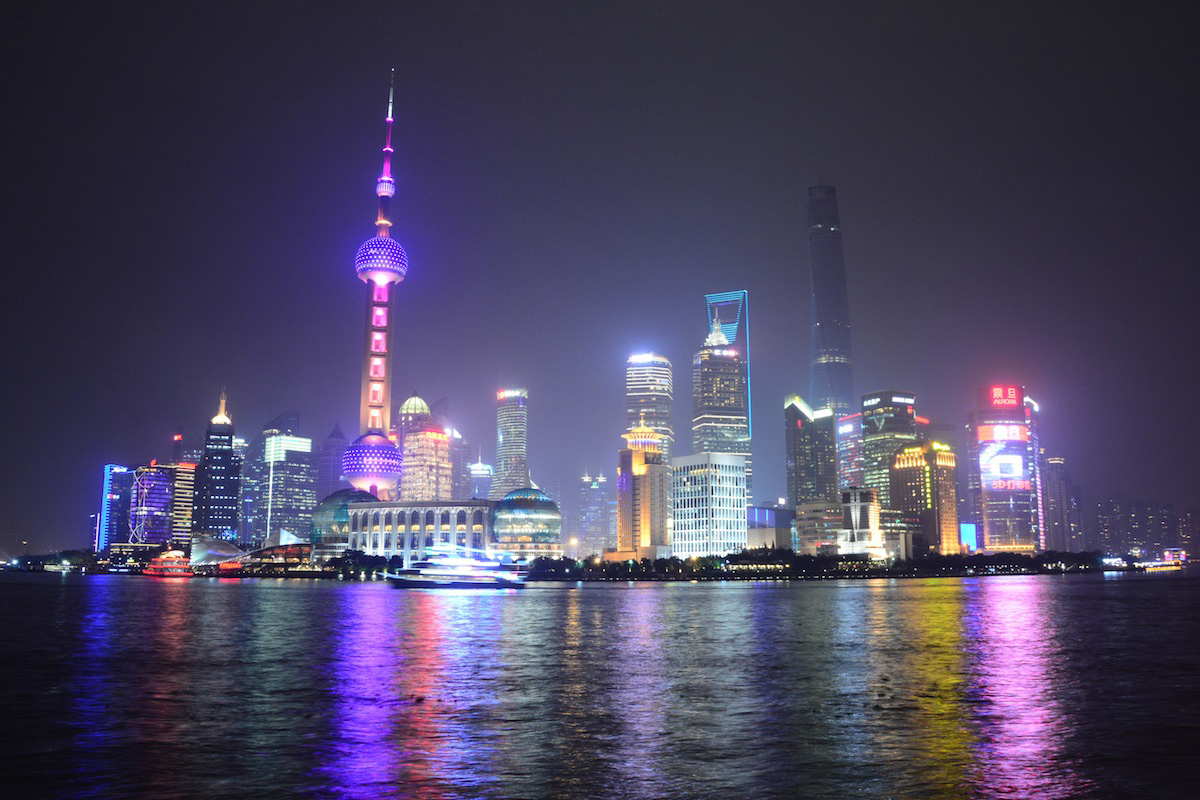 Which is not to say that Beijing's skyline is shabby, even if it's often so cloaked in smog (yes, the rumors are true) that you can scarcely see it, even at close distance. In particular, I love heading up to Jingshan Park on a clear day, which allows me to see both Beijing's modern skyline (which is centered on, but not limited to the bizarre CCTV Tower) and the Forbidden City in the same gaze. Let's call this one a draw, shall we?
Shanghai vs. Beijing Nature
Both Beijing and Shanghai have a decent amount of green space, though at least in Beijing's case this doesn't seem to do much for pollution. Since Beijing is more spread out in general, I find that parks and greenery are a more common sight there, from the aforementioned Jingshan Park right above the Forbidden City, to the sprawling Summer Palace just to the northwest, to other spots like Beihai Park, which is right in the city center.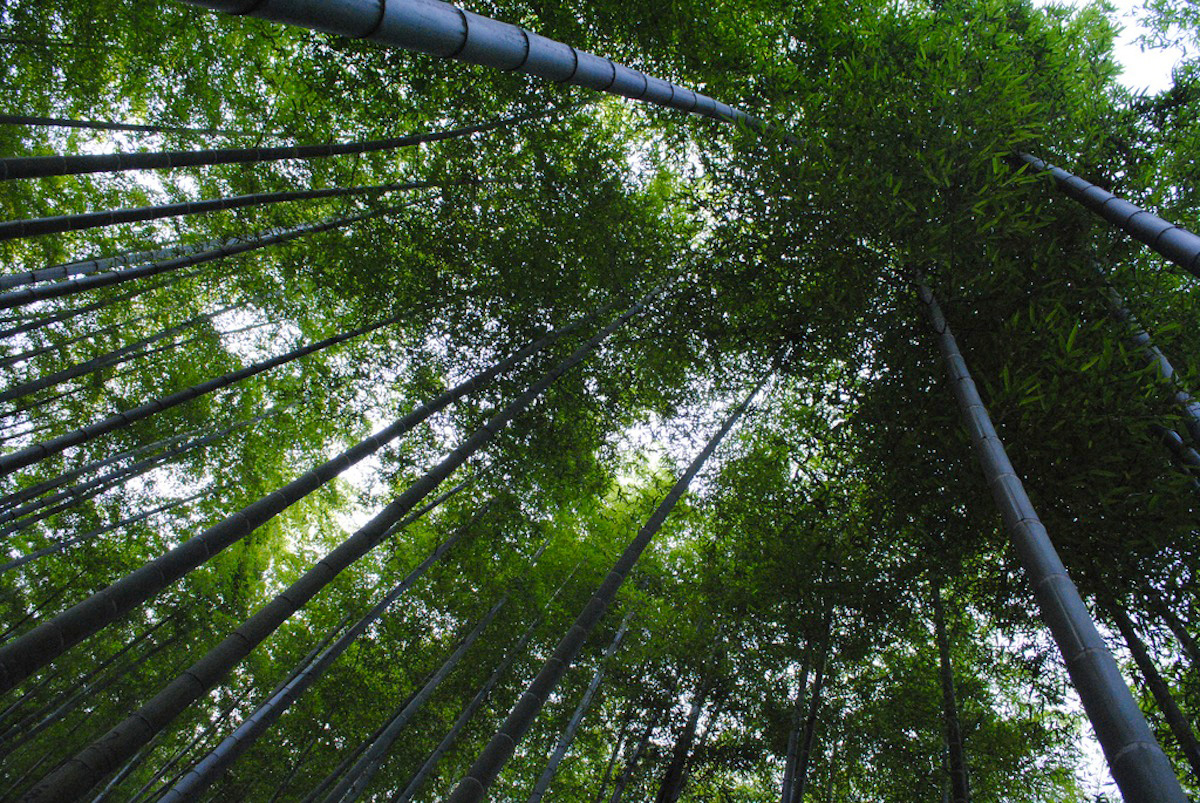 Shanghai, meanwhile, has one natural asset that Beijing doesn't: The Huangpu River, which bisects the city into Pudong and Puxi. With this being said, the water is muddy and full of plastic; excepting Yu Yuan Garden and Pudong's Century Park, the main places in Shanghai to get a respite from the country jungle are small neighborhood parks, which are largely filled with aptly-named "dancing grannies." Beijing wins this one.
Getting Around in Beijing vs. Shanghai
Infrastructure is another way to compare Beijing vs Shanghai, and while Shanghai Metro has more lines than Beijing Metro (and more of those are new), getting around is relatively easy in both cities. Likewise, taxis are affordable in both Beijing and Shanghai, though I would recommend being able to speak a little Chinese (or, absent that, downloading the Didi app) if you plan to go this route.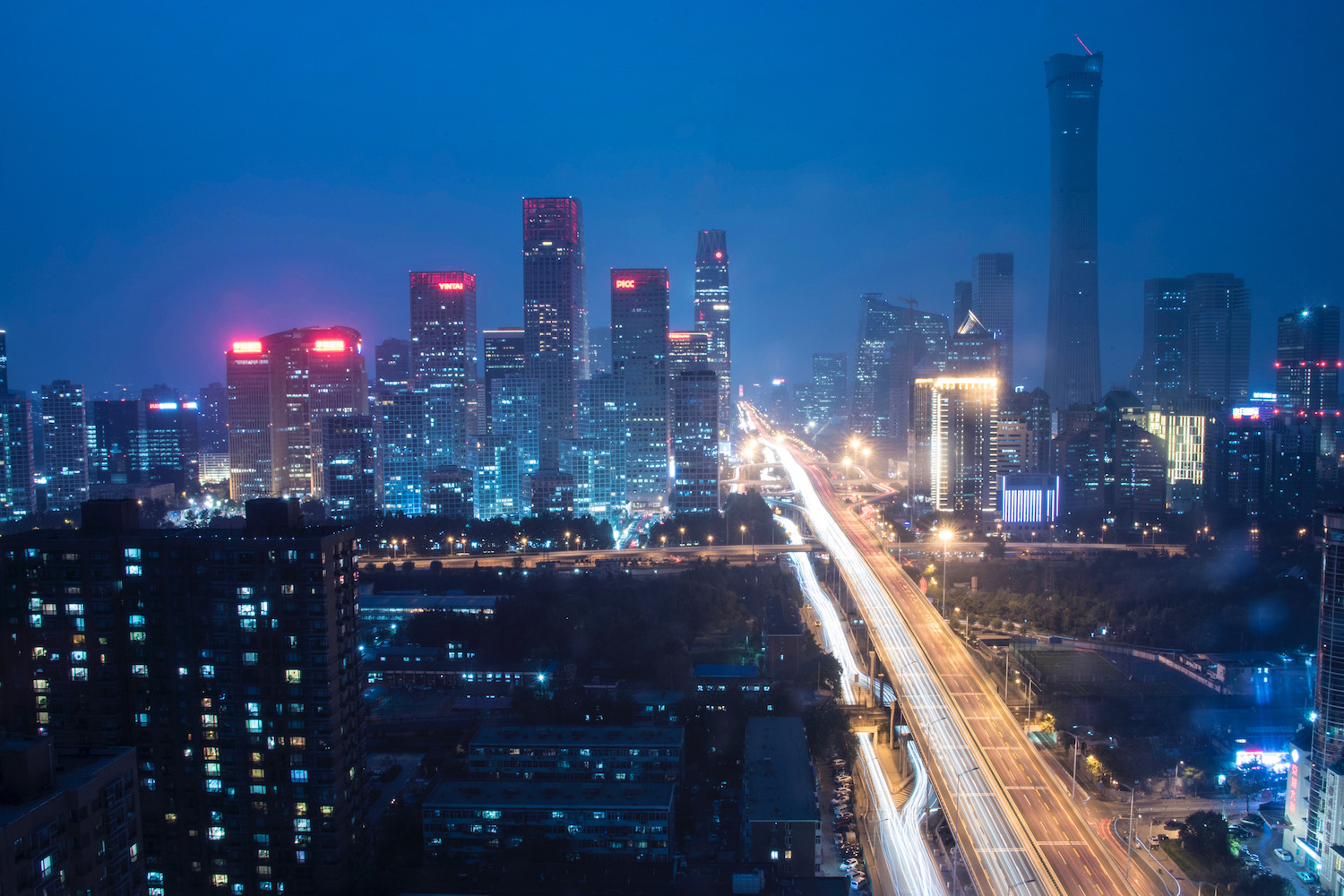 In terms of other transport, Beijing and Shanghai are both home to several railway stations, with Beijing South and Shanghai Hongqiao being the most common termini for high-speed trains. Both cities have two airports, or at least they will in Fall 2019, when Beijing's brand-new Daxing International Airport opens to complement the existing Beijing Capital International Airport. Shanghai's main international hub is Pudong International Airport, while Hongqiao International Airport (which is older, but closer to the city) handles mostly domestic and regional routes.
Day Trips from Beijing and Shanghai
Another way to determine is Beijing or Shanghai better is comparing the day trips you can take from each city. Beijing has fewer day trips, I'd argue, though the main one it does have—the Great Wall of China—is basically without parallel, both in China in general and Shanghai, certainly. Whether you visit the mainstream Badaling section or head a bit off the beaten path to Simatai, is there anywhere in China more iconic than this?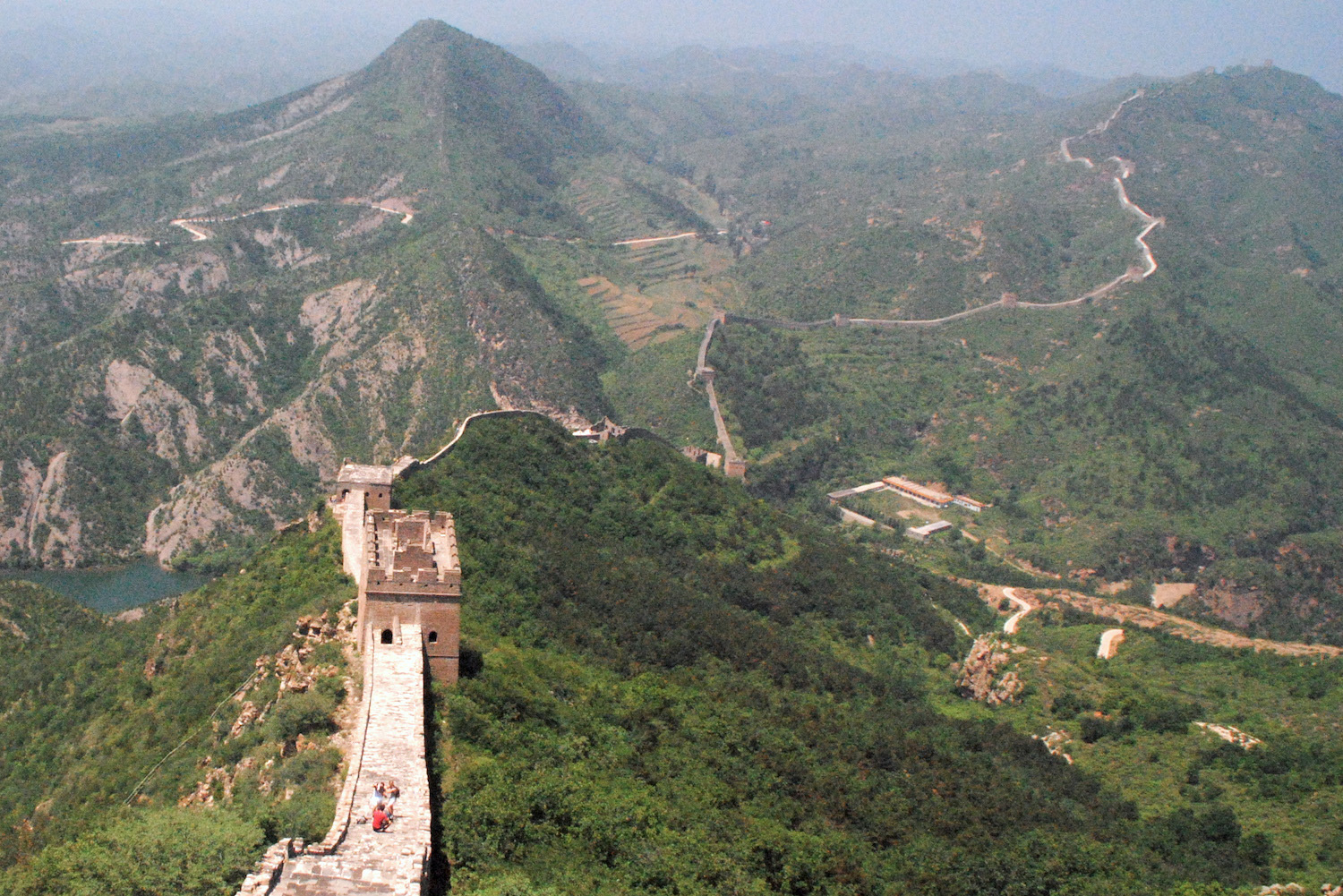 With this being said, Shanghai has a greater variety of day trips, even if none are as essential as the Great Wall. Water towns abound, with my personal favorite being Zhujiajiao, while large cities like Hangzhou and Suzhou have arguably become standalone destinations, certainly to a greater extent than they were when I called Shanghai home. Shanghai also sits a relatively short distance from Anji Bamboo Forest, where the movie "Crouching Tiger, Hidden Dragon" was filmed. This one is a draw, too.
How Many Days in Beijing vs Shanghai
Generally speaking, I'd say Beijing requires more time than Shanghai. From the fact that there are simply more attractions to see in the center of Beijing, to the Great Wall being such a singular China attraction in general (nothing near Shanghai comes close, frankly), there is just more to do in and around Beijing than is the case for Shanghai.
Of course, this analysis of the time you need to spend in Shanghai vs Beijing assumes you're coming as a traveler. While I'd recommend about 4-5 days in Beijing vs 2-3 days in Shanghai, for purely tourism purposes, some visitors might want to briefly "live" in each city, i.e. by staying in an Airbnb apartment. In this case, a week in each city will allow you to get a good feel for Shanghai and Beijing—maybe even better than the one I've presented here!
Other Destinations in China
When deciding between Beijing or Shanghai to visit, you also need to frame the question in the large context of your China trip. Are you residing elsewhere in Asia and planning a standalone city weekend, or are you planning to spend several weeks in China, and wondering which of the country's major city works best in your China itinerary?
As I've alluded to elsewhere in this post, the best choice is to visit both Beijing and Shanghai, assuming you have the time (and with a month in China or so, you definitely will). However, I'd say that if the rest of your China itinerary is history/nature-focused (for example, you're headed to rural Gansu or lush Yunnan), Shanghai might contrast with it better. If, on the other hand, you'll focus on secondary (but highly urbanized) cities like Chengdu, Chongqing and Xi'an, Beijing might serve as a better foil. I've also written a post comparing Shanghai vs Hong Kong.
Other FAQ About Choosing Beijing or Shanghai
Is Beijing or Shanghai more expensive?
I would say that Shanghai is slightly more expensive than Beijing, but this won't make much of a difference on shorter trips. I still expect that most travelers will spend between 50-150 USD per person, per day traveling in China's large cities, which also include Chengdhu, Shenzhen and Xi'an.
What is the difference between Shanghai and Beijing?
The main difference between Shanghai and Beijing is that Shanghai is a modern city with ancient accents, and Beijing an ancient city with modern accents. People travel to Shanghai first and foremost for business, shopping and nightlife; heritage like Yuyuan Garden is window dressing. Beijing is a major business hub, yes, but it's also been China's political capital for millennia; its cityscape reflects this.
Is Shanghai close to Beijing?
Shanghai isn't especially close to Beijing. Around 1,300 km or or 800 miles separates the two cities, which translates into a two-hour flight or a four-hour high-speed train.
The Bottom Line
Is Beijing or Shanghai better? Personally, I prefer Beijing (even though—and maybe because—I lived in Shanghai), though I can understand why others feel differently than I do, whether that's because of the other places in China they plan to visit, or because of their own personal preferences. In truth, the only effective way to settle the Beijing vs Shanghai score for yourself is to visit both, though I understand why that might not be possible for everyone reading this. I do hope you will consider hiring me to plan your China trip, anyway.