Planning an Okinawa itinerary can quickly go from an easy task to an insurmountable one. This is especially true if, at the point you book your flight to Okinawa, you haven't considered the geography of the archipelago (it's not just one island) on more than a superficial level.
Another reason? Even if you stick close to the main island, as this post mostly advises you to do, Okinawa attractions are not only incredibly diverse. They're spread out, sometimes several hours apart—you need to be methodical before your plane lands at Okinawa airport if you want to be able to relax at all afterwards.
Continue reading to learn answers to questions about the best Okinawa beaches and when to visit Okinawa, as well as more in-depth discussions about day trips from Okinawa and things to do in Naha city. No matter where you are in planning, your trip to Okinawa starts here.
Where to Stay in Okinawa
Like much of Japan outside Tokyo, Okinawa is trapped more or less in the 80s—this is sometimes delightful, and sometimes disastrous. With this being said, many of the best hotels in Okinawa (at least in Naha) transcend this paradigm, be that boutique properties such as Naha West Inn and Hotel Aqua Citta, or bonafide luxury ones like the five-star Naha Terrace, which is practically a destination in and of itself.
To be sure, it is Okinawa beach resorts as well as properties on most secondary and tertiary islands that seem so outdated, even if the scenery around them more or less makes up for it. If you do want to stay on the beach and don't plan to stay on Okinawa's main island, Okinawa beach hotels like Seaside Hotel in Ishigaki and Tokashiki's Kerama Terraces, which is probably the best hotel in the Kerama Islands (though that's not saying much).
My Favorite Things to Do in Okinawa
Hit the Beach—Repeatedly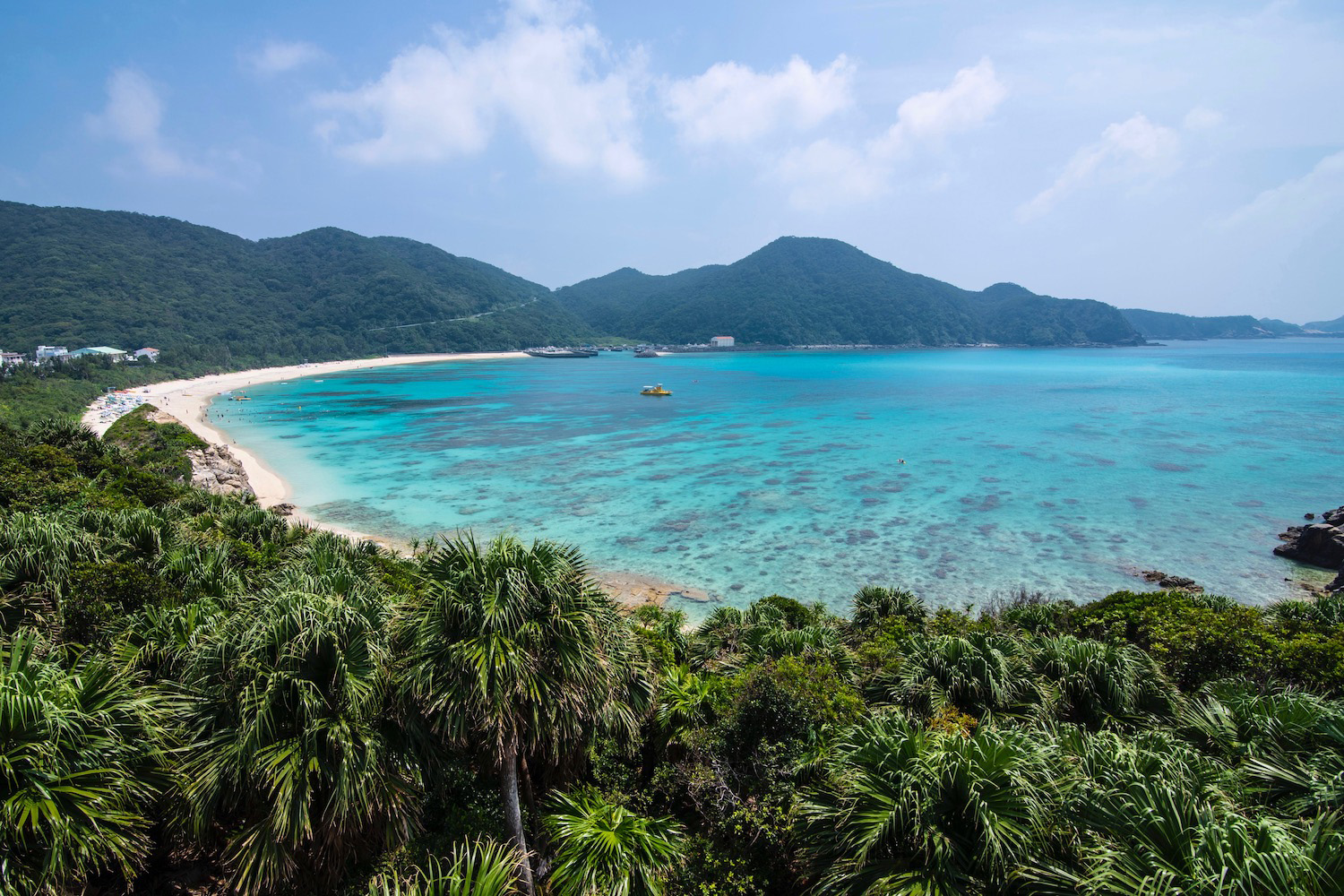 It wouldn't be an Okinawa itinerary without recommending a ridiculous number of beaches. However, the number of beaches in Okinawa is indeed ridiculous, even on the main island itself. A great one, Naminoue Beach, sits right in the city center at the base of the shrine of the same name. Other Okinawa beaches include Emerald Beach, which is near Churaumi Aquarium, and the Sea Glass Beach, which as its name suggests has beautiful beads of glassed inter-mixed in its golden sand.
Day-Trip it to Nearby Paradise Islands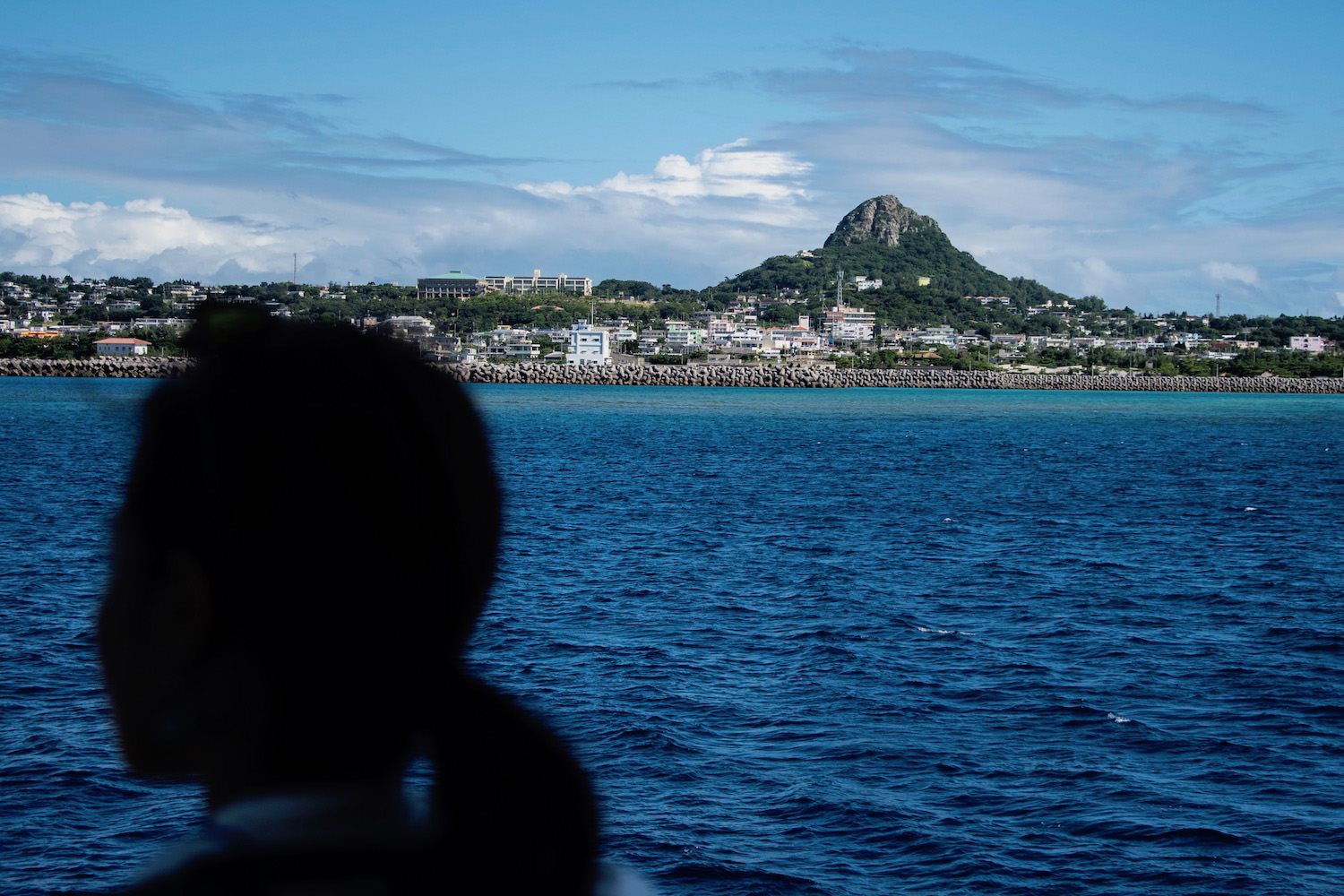 Of course, we're walking about Okinawa here—you want white sand, not the brown stuff. In order to enjoy this, however, you'll mostly need to undertake some Okinawa day trips, though you thankfully don't need to go far from the main island. Ie Island, whose GI Beach is one of my favorites in the archipelago, is just 30 minutes by slow boat from Motobu Port. Closer to Naha city, you can head to Tomari Port and ride slow or high-speed ferries to the Kerama Islands, my favorite of which is Tokashiki.
Explore Underrated Naha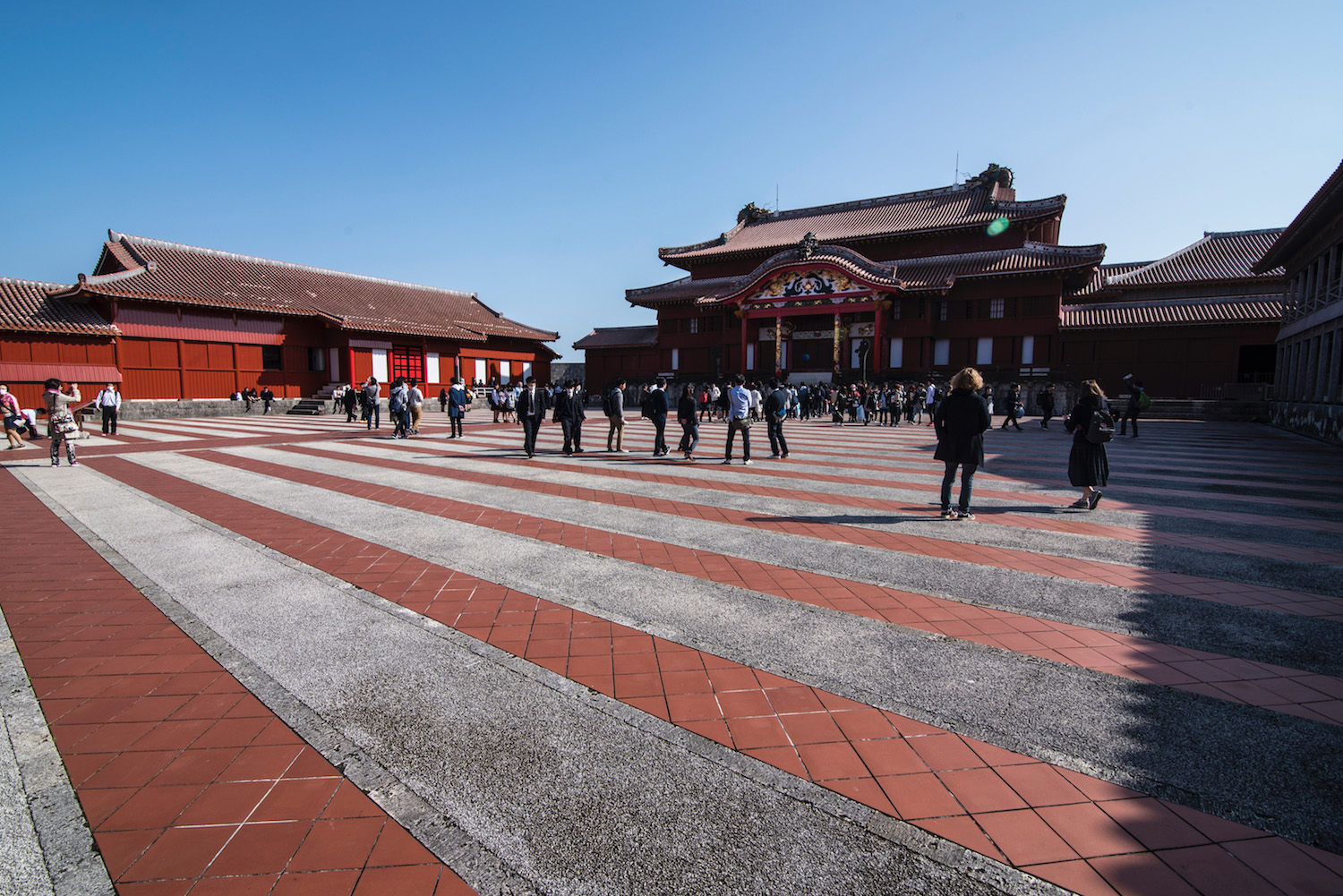 Speaking of Naha, the capital of the Okinawa archipelago is highly underrated. Visit historical sites like Shuri Castle*, which dates back to the 14th-century when the Ryukyu Kingdom ruled over Okinawa, or the aforementioned Naminoue Shrine. Or seek out things to do in Naha  on a rainy day, be that a visit to the Okinawa Prefectural Museum or History, or a stroll through Shikina-en garden, which is beautiful under any sky. The bars of Kokusai-dori "International Street" are also aways a good time.
*NOTE: Shuri Castle was destroyed in a fire in late 2019. Although the site is being re-built, it's currently unclear when work will be complete.
Eat Your Weight in Taco Rice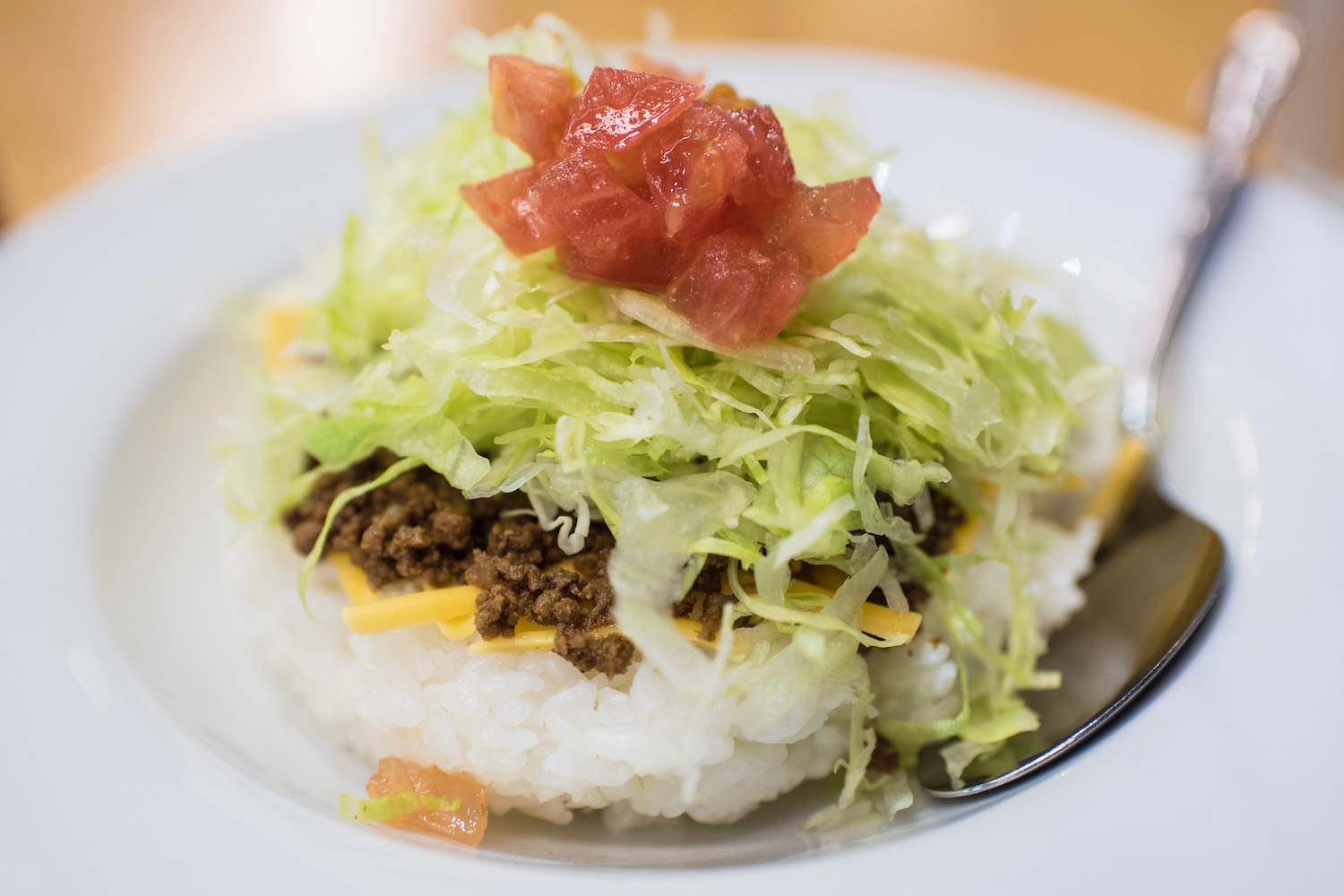 Speaking of Kokusai-dori, it's a great place to get a bite to eat in Okinawa, whether you seek out Okinawan classics like Taco Rice and Okinawa Soba, or crave food a more conspicuously Japanese or Western sort. Another restaurant to make sure you visit during your Okinawa itinerary is George, a charming spot about halfway between Asashibashi Station and Naminoue Shrine, where the only thing better than the taco rice is the 11-ounce New York Strip.
Discover the Rest of the Ryukyus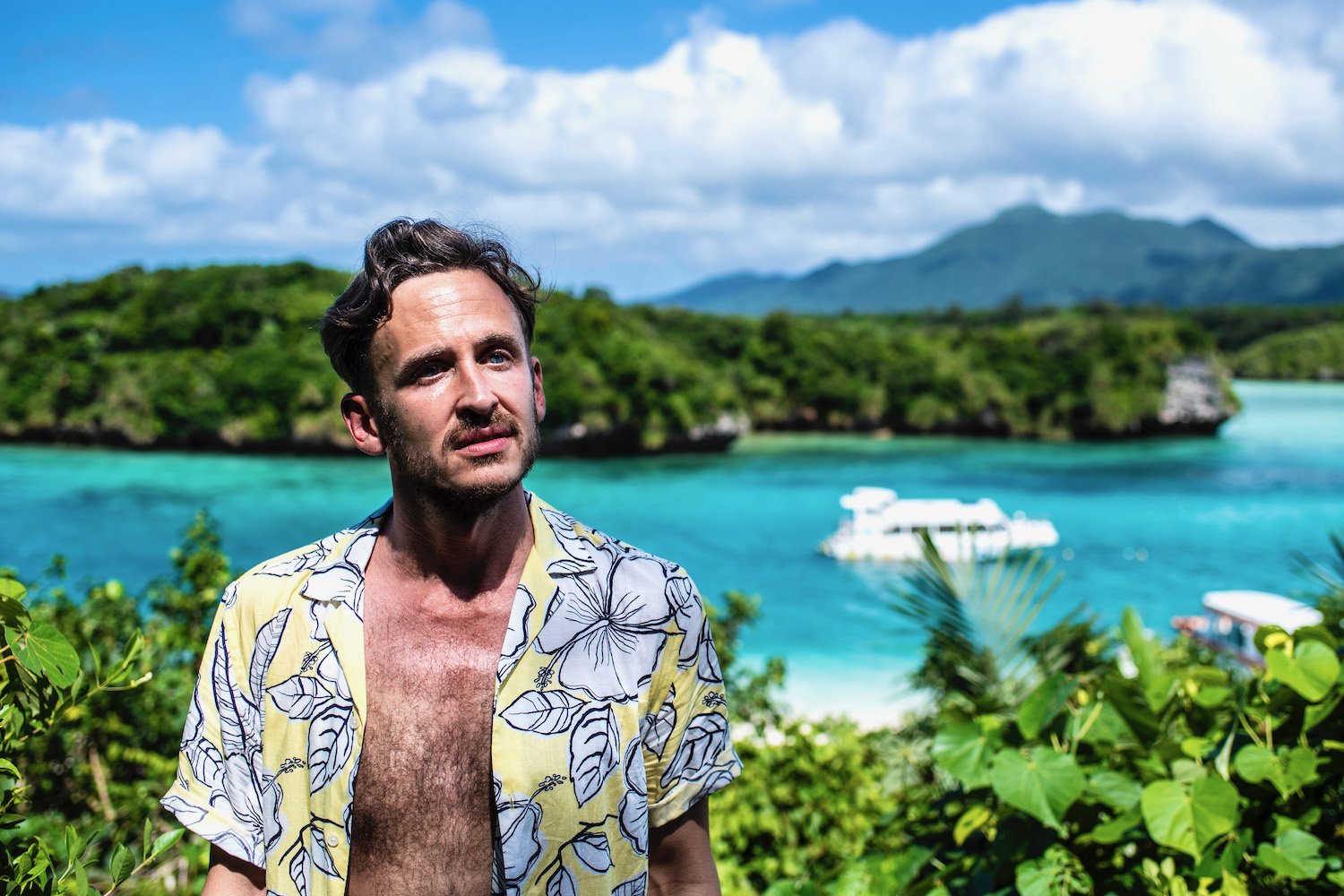 If you search flights to Ishigaki and find the prices agreeable, you could make a sojourn to the popular island, even if you only have a few days in Okinawa. On the other hand, if you want to dig even deeper into the archipelago (such as to islands like Kume and Miyako), or you simply want to spend more than a day on Ishigaki and nearby Taketomi, make sure you have plenty of time during your Okinawa itinerary before you get too excited.
How Long You Should Spend in Okinawa?
The question of how many days in Okinawa you should spend depends on a few factors. Namely, are you taking a trip to Okinawa within a longer trip to Japan, or are you flying there for a standalone trip? If, for example, you plan to visit Okinawa within the context of two weeks in Japan, I probably wouldn't recommend you spend longer than 3 days in Okinawa—one day in Naha, plus a day each on Ie and Tokashiki.
If you have longer (let's say one month in Japan) or Okinawa is the only place in the country you plan to visit, you can create a more extensive Okinawa itinerary. This can include not only some time in Naha and the Kerama islands, but also outlying islands like Ishigaki, Miyako and Kume. If you plan to go island hopping in Okinawa, I'd recommend a minimum time commitment of around one week in Okinawa.
Is Okinawa Worth Visiting?
Many travelers email me with questions like "is Okinawa overrated?" or even more fundamentally, "should I visit Okinawa?". I usually answer in equally blunt terms ("no" and "yes," respectively, in these cases), though there are always caveats. Namely, that Okinawa is paradise if it's warm and sunny like it was during my latest trip, which took place in September. On the other hand, trips to Okinawa in winter or during tropical summer rain can be miserable or even downright hellish.
Assuming you have great weather, however, and that you allot plenty of time for all the things to do in Okinawa you're going to want to enjoy, Okinawa is absolutely worth visiting. In fact, I'd go so far as to say the Ryukyu islands are some of the most beautiful ones I've seen in all of Asia, which might sound surprising given their relatively northerly latitude and compared to other well-known ones.
Other FAQ About Your Trip to Okinawa
What is the best time to visit Okinawa?
Okinawa is at its best when the weather is the hottest and sunniest—the summer months of July, August and September. Paradoxically, this is also during the middle of typhoon season. While you are much likelier to experience a scattered thundershower than a life-threatening storm, you almost certainly won't suffer through the persistent gloom that can be common between about November and March (even though sunny, if a bit cool days are also prevalent during those months).
What are three typical things for a tourist to do in Okinawa?
On the main island of Okinawa, the three typical things for a tourist to do are: 1) exploring Naha city (including Kokusai-dori Street and the currently-defunct Shuri Castle); 2) Visiting Churaumi Aquarium; and 3) Taking a day excursion to outlying islands such as Ie-jima and Tokashiki. Many travelers also enjoy visiting far-away islands, namely the Yaeyama archipelago, which includes Ishigaki.
Do I need a car in Okinawa?
Having a car will make your trip to Okinawa a lot easier, but it isn't absolutely necessary. If you don't rent a car on your trip to Okinawa, make sure to familiarize yourself with bus schedules, and plan your itinerary accordingly. Outside central areas of the main island and other top tourist spots, public transportation is sparse, to say the least.
The Bottom Line
If you don't yet have a complete Okinawa itinerary ready to go, you're a lot closer to where you were when you started reading. Whether you base yourself on the main island and take day trips to outlying paradises like Ie and Tokashiki, or take inter-island flights from Naha to jewels like Ishigaki and Miyako, Okinawa is a uniformly enjoyable destination, at least assuming the weather cooperates. Need help integrating Okinawa into your larger Japan itinerary? Consider hiring me as your Travel Coach, and let me sweat the details.