It's tempting to build your Nagasaki itinerary around the tragedy that took place here, at least if you've never visited before. The moment you arrive, of course, and see the new creation that has sprung up from the ashes of destruction, you'll change your tune.
It's with this in mind that I've put together this post, which not only curates amazing Nagasaki attractions (most of which have nothing to do with the events of 1945), but explains them in the context of my own visits to the city. Reading between the lines of my story, I hope, will allow you to extrapolate a rich and meaningful beginning for your own.
Which is not to say I won't talk about the Nagasaki bomb, or recommend that you visit Ground Zero—I will and you should. But Nagasaki is more than meets the eye, so you need to approach your trip with more than seems apparent at first.
Where to Stay in Nagasaki
As is the case many other places in Kyushu, my preference on Nagasaki hotels largely relates to their location. A recent favorite is Hotel Forza, which is in a lively shopping arcade right along the main tram line, just walking distance from Dejima and Chinatown, and about halfway between Nagasaki Station and the historical area around Oura Church. A boutique property with fairly priced rooms, this is probably one of my favorite places to stay in Japan as a whole.
To be sure, even if you prefer a location near Nagasaki Peace Park or in a different part of the city entirely, few Nagasaki accommodations are going to blow you away compared to those you find in larger cities. Some of my favorite places to stay in Nagasaki, apart from Hotel Forza, include Hotel New Nagasaki (which is right near Nagasaki Station) and Hotel Monterey, which is just steps from Glover Garden.
My Favorite Things to Do in Nagasaki
Dig Into Japan's Dutch Past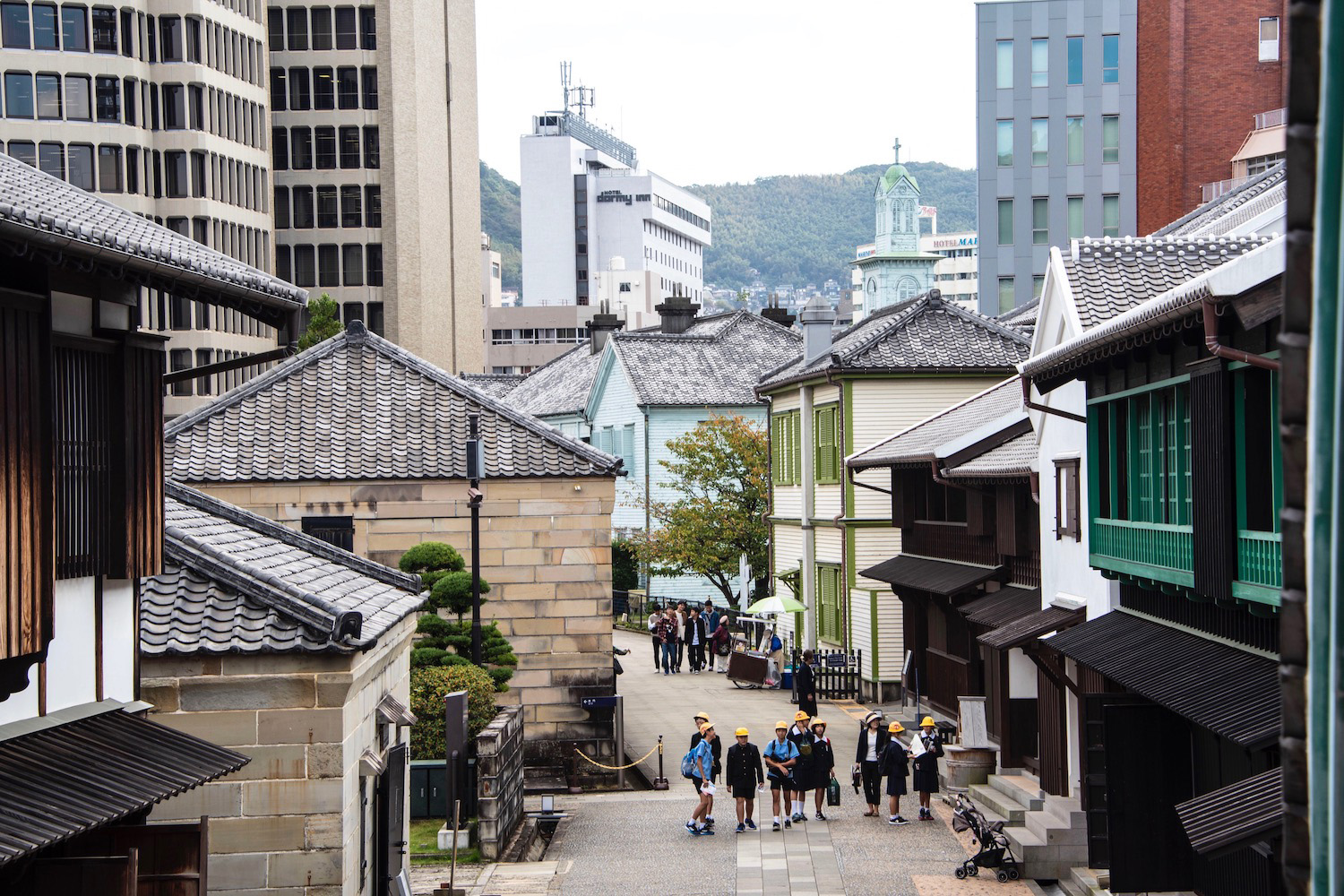 Due to Nagasaki's geography I like to start in the south and head back north, which means that I usually ride the tram all the way to its terminus near Oura Cathedral, aka the famous Nagasaki church. From here, I usually also visit historical Glover Garden (where you can enjoy an underrated view of the city and its harbor) before riding the tram northward to Dejima, a Dutch-colonial settlement that was once one of the only places in Japan where foreigners were allowed.
Taste Famous Chanpon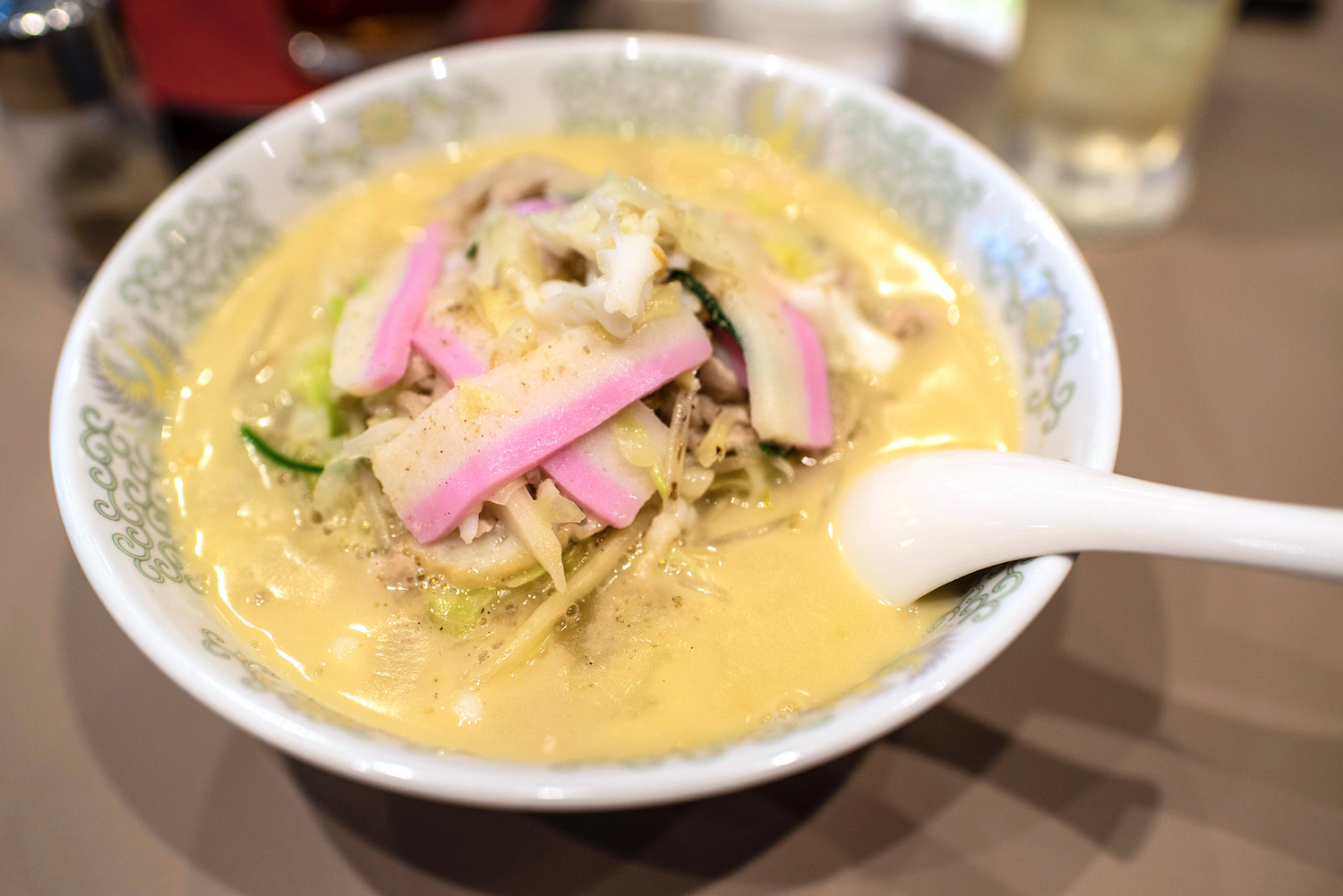 From here, I like to continue the Nagasaki itinerary by walking eastward to Shinchi-machi, aka Chinatown. About as celebrate as the one in Kobe (though the two are very different), Nagasaki Chinatown is famous primarily for Chanpon, a rich noodle soup you won't find many other places in Japan. I'd also recommend a visit to Sofuku-ji, a sprawling Chinese temple that is utterly deserted every time I go there.
Pay Your Respects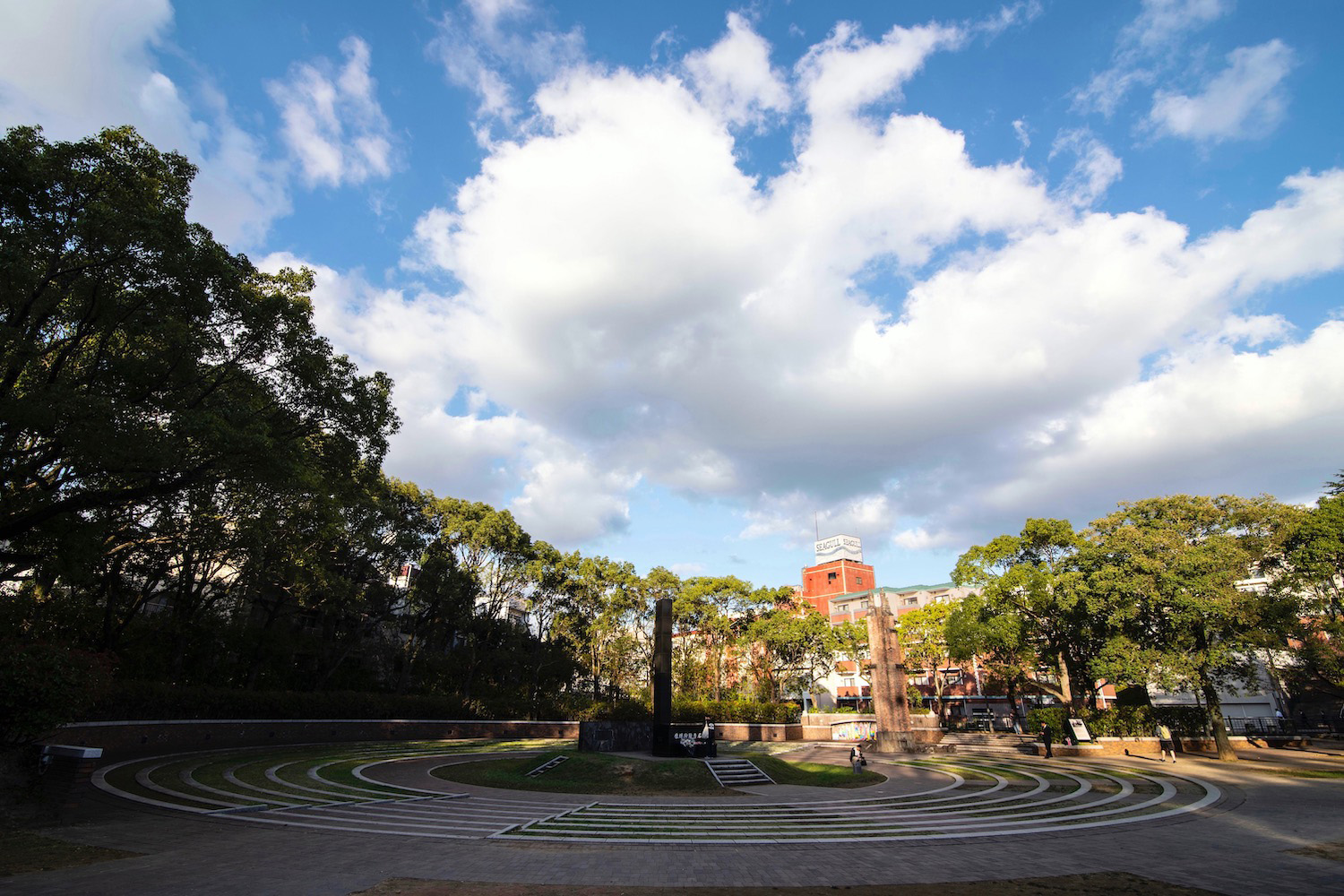 At this point, it would be almost obscene not to visit Nagasaki Ground Zero, although I recommend a spot before you see the spot where the bomb went off. Sann-o Shrine is moving, and not just because half of it stood in spite of the energy released that day in 1945. Many schools now exist nearby, which allows you to enjoy the laughter of children while you mourn the sad history of our grandparents. Past this point, you can walk northward to Ground Zero and to the serene Nagasaki Peace Park.
See One of Japan's Best Night Views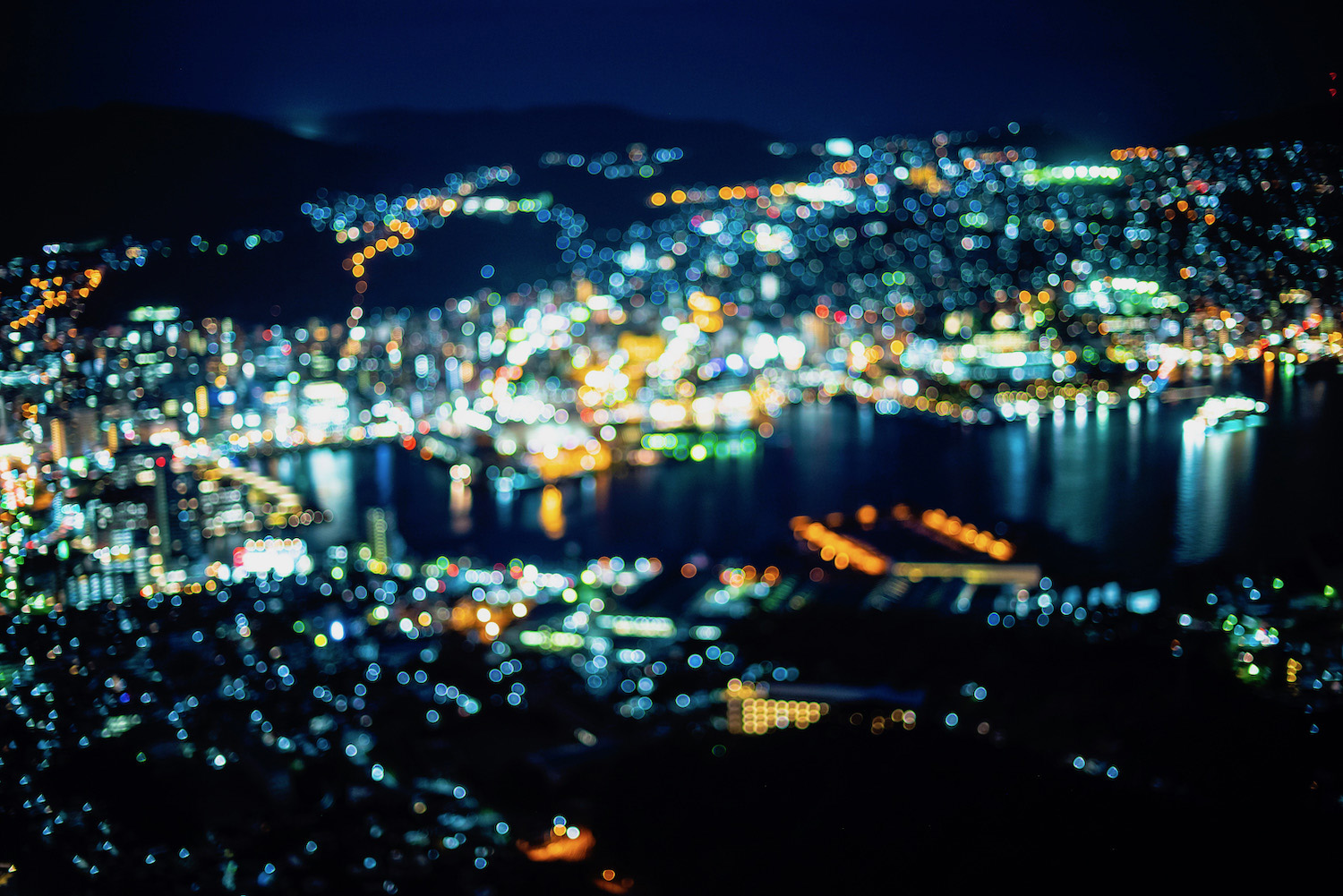 As night begins to fall on the city, walk or take a bus to the ropeway for Mt. Inasa, where you can enjoy a Nagasaki night view you won't soon forget. Voted one of the best night views in Japan alongside Hakodate (and, in an outlying 2012 poll, third in the world after Monaco and Hong Kong), this is a place where you can see literally millions of lights sparkle, and a perspective that reminds you of the bright beacon Nagasaki has become, in spite of the dark tragedies of its past.
Take a Day Trip (or Two)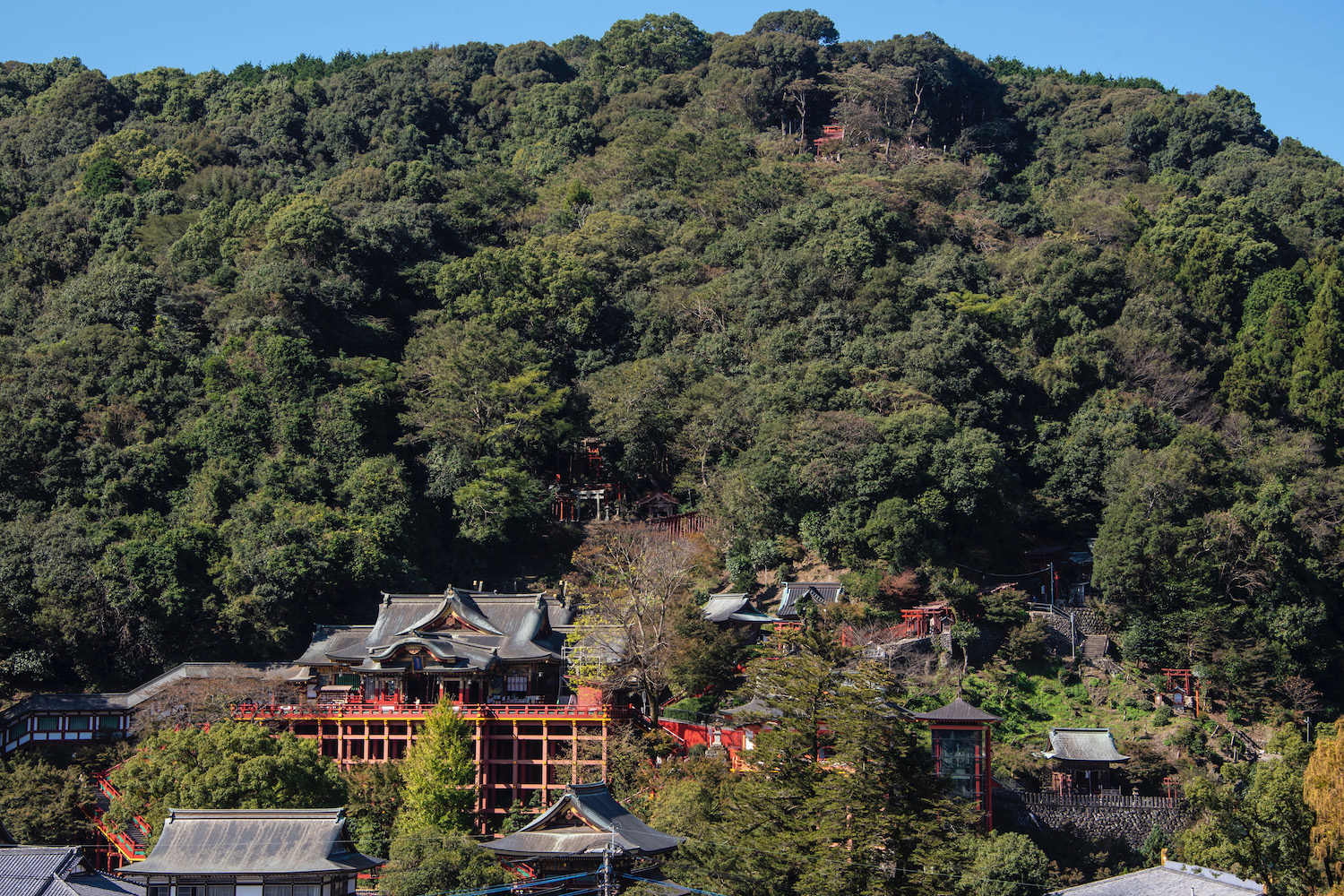 When it comes to day trips from Nagasaki, you have a few options. A large plurality of travelers (if not an outright majority of them) end up visiting the Dutch-themed Huis Ten Bosch, though that has never interested me much. If you come to Nagasaki in late October you could travel to Saga prefecture and observe the annual balloon fiesta. Otherwise, make the pilgrimage to holy Yutoku Inari Shrine, or visit Yoshinogari Historical Park, and travel back in time to the Yayoi period.
How Many Days Do You Need in Nagasaki?
My answer for the question of how many days in Nagasaki you should spend depends both upon how long you'll be in Kyushu, and how long you'll be in Japan in general. For instance, if you have just two or 3 weeks in Japan and plan to see a long list of Honshu destinations during your trip, it's unlikely that you'll be able to spend more than a day or two in Nagasaki, if you're able to make it to the city at all.
Ideally, Nagasaki will be one stop on an extensive exploration of Kyushu, which sees you spend a minimum of a week on the island. Keeping in mind both what to do in Nagasaki (i.e. the city proper) and the day trips you can take from here, the majority of travelers can make do with 2-3 days in Nagasaki—more if you have closer to two weeks to Kyushu, and fewer if your time on the island is more limited in scope.
Is Nagasaki Worth Visiting?
Nagasaki is a place I love more and more with each visit. While my first trip to the city took place largely as a (failed) attempt to see the sakura here, and to re-unite with a sexy (but straight) local I'd met in Nepal the previous November, my return to the city revealed what a disservice the brevity of my previous sojourn had done it. From eating Chanpon noodle soup in Nagasaki Chinatown, to taking in views from Glover Garden and Mt. Inasa, I didn't feel disappointed for even a moment while here.
To be sure, whether we're talking about Nagasaki food, one of Japan's best night views or even visiting relics related to the terrible tragedy that took place here (but, arguably, resulted in the end of World War II), Nagasaki is absolutely worth visiting. It's one of the most underrated cities in Japan, and also one of the most misunderstood; regardless of how many times you've visited Japan, a stop in Nagasaki will greatly increase the scope of your comprehension of the country.
Other FAQ About Visiting Nagasaki
How do you get around Nagasaki?
Nagasaki is connected by two main forms of transit: Trams and buses; the city doesn't have a subway system. Beyond this, the central part of Nagasaki is relatively walkable. Depending on your fitness and how fast you walk, you can make your way from Glover Garden and the Oura Cathedral, past Dejima and Chinatown and finally up to JR Nagasaki Station and Nagasaki Peace Park in between 60-90 minutes, assuming you don't stop (and you almost certainly will).
Why is Nagasaki famous?
Nagasaki is infamous because of the tragic bombing that befell the city in 1945. As far as being famous? For travelers, particularly domestic Japanese ones, Nagasaki is famous for being home to one of Japan's most-beloved night views, as well as one of the country's three largest Chinatowns (along with those in Kobe and Yokohama).
How many hours from Tokyo to Nagasaki?
Door-to-door, Tokyo is between 7-9 hours from Nagasaki by train. After riding the Shinkansen Nozomi or Hikari from Tokyo to Fukuoka's Hakata station (which takes 5-7 hours), you'll transfer to the Kamome Limited Express, which gets you the rest of the way to Nagasaki in about 2 hours. Note that you if you want to fly from Tokyo's Haneda Airport to Nagasaki Airport, you can expect to spend around an hour in the air, plus around an hour on each end commuting between each airport and each city's center.
The Bottom Line
I hope I've inspired you to put together a Nagasaki itinerary that transcends what you've found elsewhere on the internet. Rather than making tragedy tourism the focus of your trip to Nagasaki, I recommend that you strategically place a short visit to Ground Zero amid the multitudes of the modern city, to create an energy that is uplifting rather than depressing, and to recognize the rightful triumphance of Nagasaki's arc. Having trouble figuring out how Nagasaki fits within your larger trip to Japan? Commission a custom Japan itinerary and let me sweat the details.