My first impression regarding the situation of coronavirus in Turkey had nothing to do with the Turkish government, or with Turkish people at all. Rather, it was that at least half of the passengers on my flight from Taipei changed into hazmat suits the moment the plane landed.
Now, the Taiwanese (and East Asians more broadly) have approached Covid-19, generally speaking, with a level of caution that approaches paranoia. Still, I wondered if my experience before entering Turkey would be predictive of the situation after the immigration checkpoint.
The good news? Turkey seems to have perfected a "new normal" that's more or less the same as the old one, with prudent (but never paranoid) safety protocols in place where they make sense. The better news? Turkey is open to everyone—as all sensible countries should be, at this point in the pandemic—so it's easy for you to follow in my footsteps if you so choose.
Context note: I wrote this post in October 2020—things have changed since then. Covid-19 vaccines have begun to slow the pandemic in Turkey and around the world; travel restrictions have been imposed, and then relaxed for vaccinated visitors. Is Turkey safe during Covid-19? Now, more than ever, the answer to this question is "Yes."
Why I Traveled to Turkey Now
Before I explain the particulars of coronavirus in Turkey for travelers, I'd like to explain the reason I went there in late 2020. As I've told many of you who know me privately, my authorization to stay in Taiwan expired in early October of that year. Although I'd been hoping some other countries in Asia would open up, it turns out they're all willing to burn their tourism industries (and their economies more generally) to the ground in pursuit of the quixotic, unsustainable goal of "zero new infections." Let me know how that turns out!
Anyway, although Turkey was on my tentative 2020 travel bucket list, it wasn't until summer—when Turkey, unlike almost every country in the world, fully re-opened its borders—that I seriously considered a trip. Initially, I imagined this would simply delay my inevitable (but temporary) return to the United States. The more I pondered it, however, the more commendable I realized Turkey's approach to pandemic-era travel was, and that I actively wanted to promote travel to the country as a result.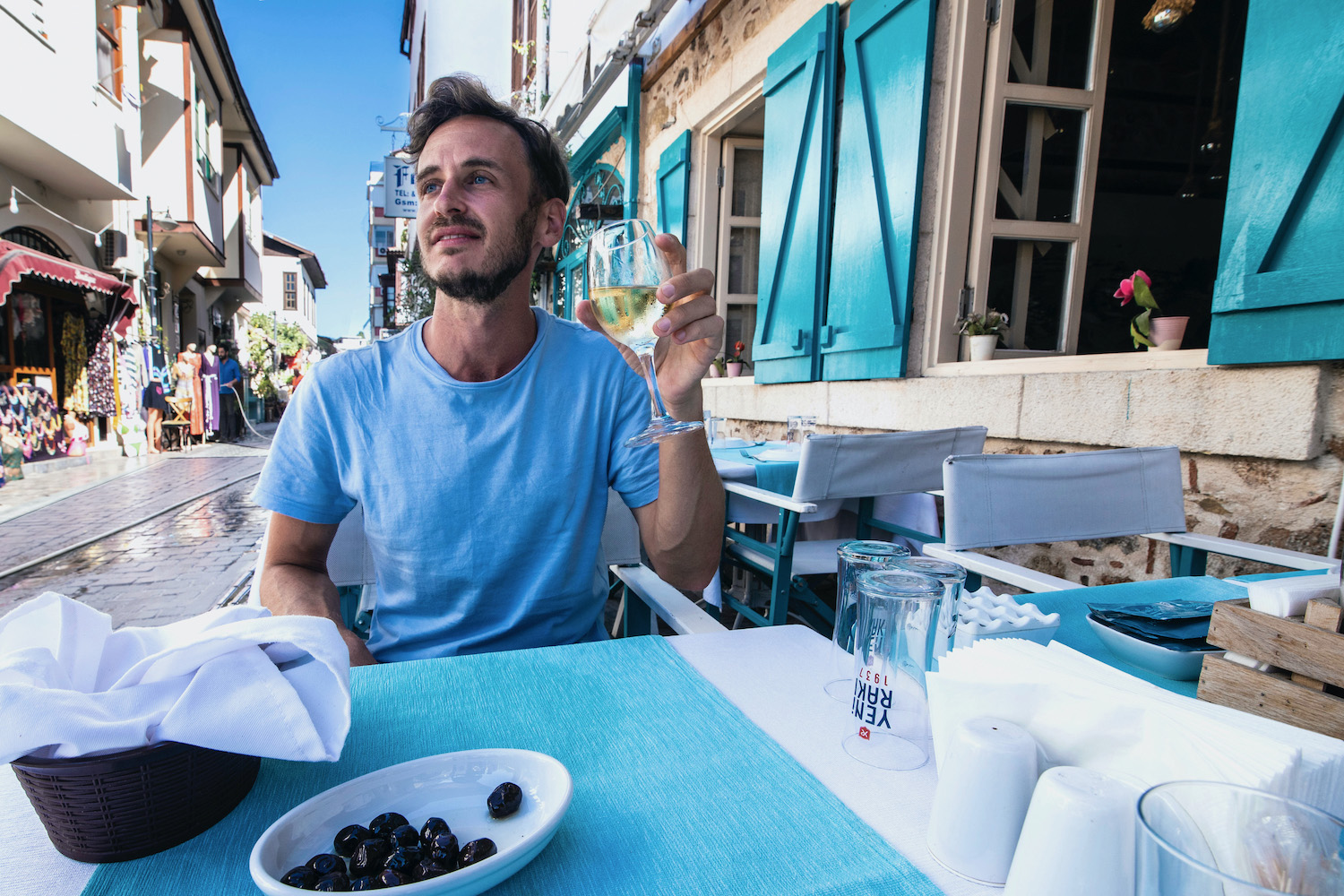 Turkey's Approach to Covid-19
Masks everywhere—literally
I won't dive into the politics of masks, except to say that I wear them when doing so is legally required, and when not doing so is socially awkward. In Turkey, the rationale for mask usage falls somewhere between these two guideposts. While they are only compulsory in public while in large cities like Istanbul, compliance is country- and population-wide, even though many people wear them sloppily or incorrectly. In the spirit of doing as the Romans do when in Rome, I generally only remove mine when eating or drinking, when I'm in nature far from other humans and when posing for photos.
A Turkish take on hand hygiene
Turkey is rough around the edges in the best possible way—this is part of what I love about the country. An example of this that specifically relates to coronavirus in Turkey is the implementation of hand hygiene protocols, in particular on long-distance buses. A man comes to your seat—I'm not joking—and squirts a huge puddle of sanitizer (with a delightfully Mediterranean lemon scent, of course) right in your hand. You don't receive such…personalized service in restaurants, hotels and other places, but hand sanitizer is just as ubiquitous in Turkey as masks are.
Corona-safe kebabs
Much has been made in Western countries about re-opening (or, more often, not re-opening) restaurants, but in Turkey it's been a non-issue. This is both because most Turkish restaurants feature plentiful outdoor seating; even "indoor" portions of restaurants are airy and well-ventilated. While customers are not required to wear masks while seated at tables, staff wear them at all times, which I imagine makes diners feel safe, although I'm not sure what the tangible benefit is. At any rate, it's wonderful not to have to sacrifice the Turkish food experience (kebap, pide, baklava—oh my!) due to a pesky pandemic.
(And cocktails)
With the exception of the hand sanitizer deployed to combat coronavirus in Turkey, alcohol continues to occupy a strange place in this Muslim country. Outside the center of Istanbul and coastal tourism hubs like Antalya and Oludeniz, bars (and bar culture) can be hard to find. Where such establishments do exist, they do all seem to be open, with the caveat that most people seem to drink and congregate outdoors, usually at least a few feet from those not in their party. It will be interesting to see how authorities manage the bar situation once the weather (which has been unseasonably warm for October) cools down.
How the other half lives
Turkey's approach to Covid has been moderate but consistent and strict but sensible—for normal people. Upon sitting down for lunch at the five-star argos in Cappadocia last week, however, I realized that measures for luxury travelers are far more…persnickety. Staff took my temperature several times; guests tended to keep masks on except when literally chewing; the toilet (which accommodated four) had a one-person limit. Much of the (over)reaction to coronavirus, globally, has been about giving rich people a sense of security—often at the expense of the working class—so this doesn't shock me.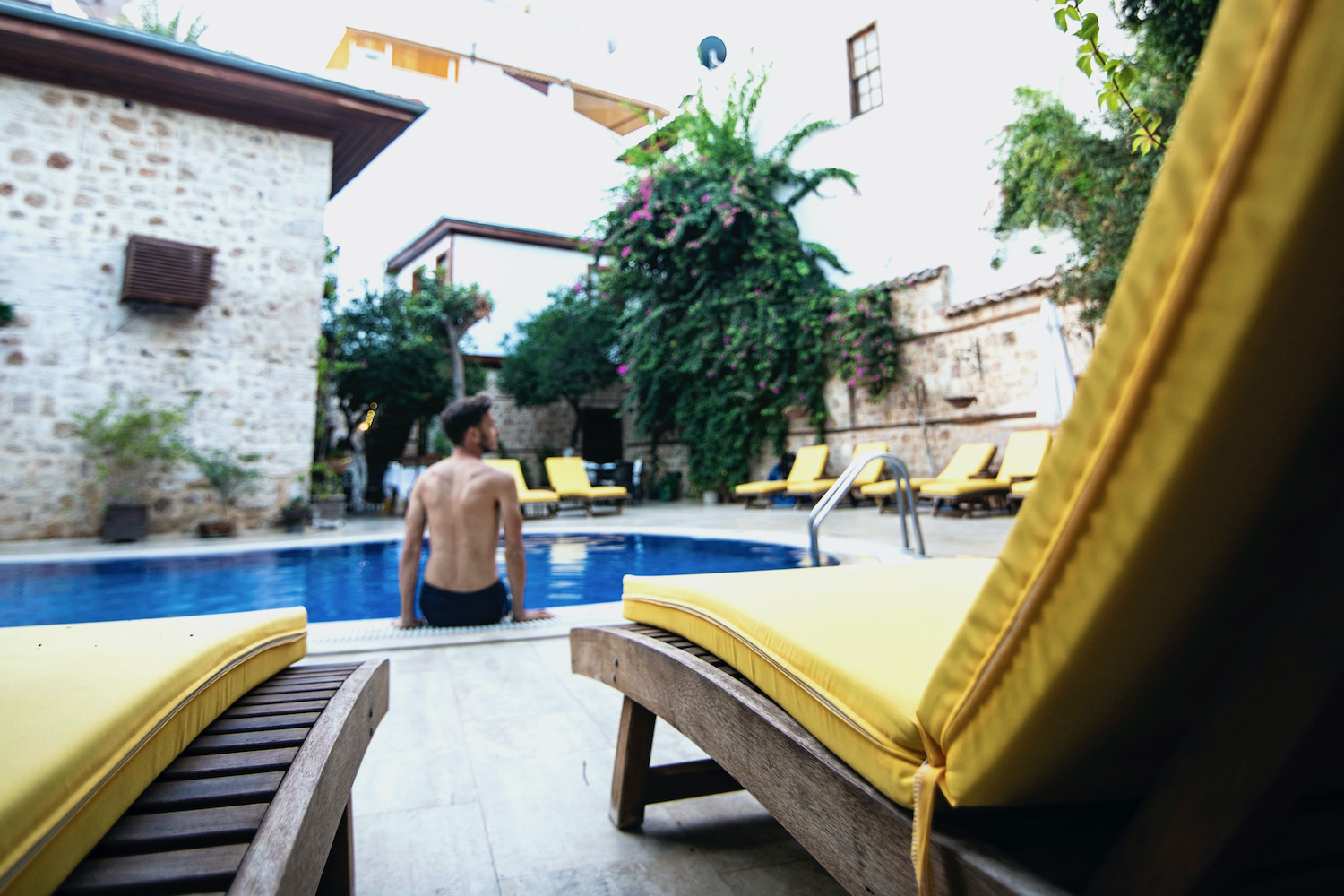 The Truth About Turkey's Covid Strategy
I'll be blunt: Turkey is the most sensible country in the world; the Turkish government is among the only ones on the planet that hasn't totally fucked up with regard to tourism and travel in the time of Covid. This makes sense, of course, given the increasingly global role Erdogan has envisioned for Turkey throughout his tenure as president. Now, I have my issues both with Turkey's current leader and with the Turkish government more broadly, but I have to give credit where credit is due.
The reality is that Turkey, for all its other human rights failings, has managed to preserve the joy of travel–for everyone—in an era when most other places have limited it to the ultra-wealthy and VIPs. Excepting ubiquitous mask wearing, many attractions in Turkey feel downright normal, with happy people from all over the world enjoying themselves with caution, but without fear. For me personally, travel in Turkey during coronavirus has all but reversed the depression I fell into the past few months in Taiwan.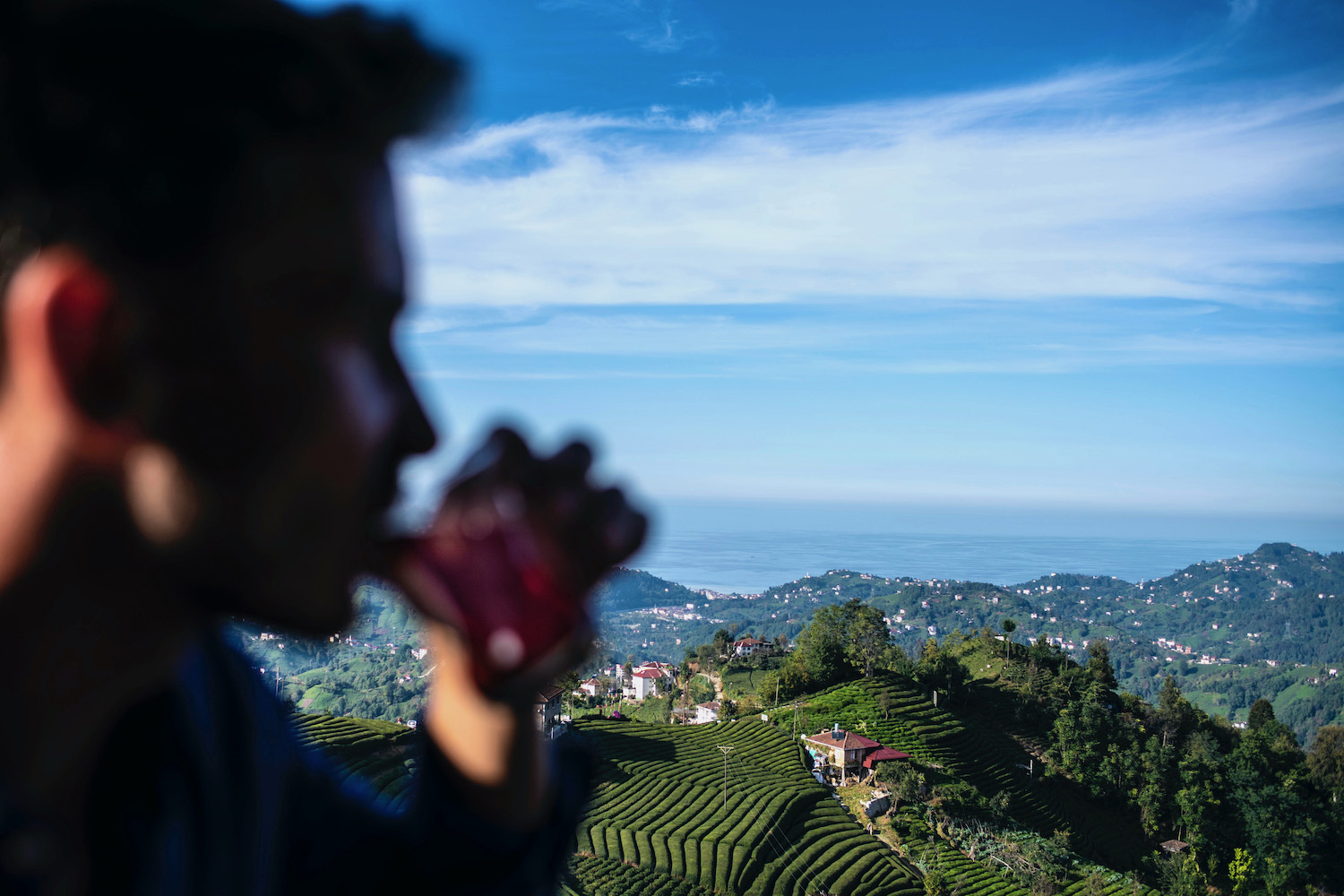 FAQ About Coronavirus in Turkey
What's the current Covid-19 situation in Turkey?
Since its initial peak subsided in late May 2020, Turkey recorded between 1,000-2,000 positive Covid-19 results per day, and had avoided a second wave until November 2020, when a massive second wave began to form. As Turkey's vaccination campaign ramps up during the second half of 2021, I expect local transmission of the virus to slow considerably.
Does Turkey require quarantine or deny entry to travelers?
Turkey re-opened to travelers from all over the world in mid-June 2020. Travelers must fill out a questionnaire and pass through temperature scanners upon arrival; as of early 2021, all travelers who wish to enter must submit a negative Covid-19 test taken within 72 hours of arrival; as of mid-2021, vaccinated travelers are exempt from these requirements. These caveats notwithstanding, Turkey's border is fully open: No quarantine, no blanket denial of entry—as it should be!
Is it safe to travel to Turkey during Covid-19?
Turkey feels normal, with the exception of near-universal masking. While I haven't visited any hospitals and can't comment on the situation there, the safety measures people take in their daily lives seem to have resulted in collective peace of mind. As far as I know, there have been no clusters of coronavirus infection in Turkey tied to travelers, neither international nor domestic ones. Is Turkey safe to travel during Covid-19? The answer seems to be "yes"!
The Bottom Line
Whether you're reading this post during coronavirus in Turkey or after the storm has passed, I hope you'll follow in my footsteps. The government of Turkey and the Turkish people have been incredibly gracious to allow travelers to enter their magnificent country when so many others are turning us away. To all the wonderful souls I've met here—and to those I didn't, even Mr. Erdogan himself—my message is simple: Teşekkür ederim. On the other hand, although the Turkish lifestyle suits me well, I'm not sure how long I'll stay here. Regardless, part of my heart will always be here—I'll never forget the experience of living unafraid in Turkey while so much of the rest of the world cowered in fear.