Sometimes, in travel as in life, people can't say what they want until they know the word for it—this is certainly the case when it comes to a Nile Felucca cruise. Many travelers have contacted me with a vague desire to sail or boat along Egypt's great river, but don't know where to begin putting together a plan.
Of course, not everybody wants to watch the the sun set from the deck of a traditional sailboat, and wake early to see it rise over the glassy, undisturbed waters the next morning. Some prefer the larger and more luxurious boats that also cruise the river, which is totally valid and understandable.
In line with this, I'll spend the next several paragraphs not so much lecturing or pontificating, but informing you about your options, and explaining why I prefer one over the other. No matter which way you end up seeing the Nile, I think you'll find it interesting and helpful!
Why a Felucca is the Best Way to Cruise the Nile
One reason I'm so in favor of taking a Nile Felucca cruise, as opposed to other ways of traveling through Egypt, is that it's time-tested—these boats have been sailing up and down the river for thousands of years, literally since the time of the Pharaohs. While ancient people made the journey largely as a matter of necessity (and not for leisure, as you'll do), cruising the Nile is as essential an experience in modern Egypt as visiting the pyramids on a day trip from Cairo.
Of course, modern Feluccas are slightly more sophisticated that the ones that sailed way back then. Among other creature comforts with which all are equipped, yours will have an onboard toilet. This means that staying the night on one won't force you to choose between…aiming into the waters of the Nile from the deck or, worse, soiling your mens compression underwear or whatever else you happen to be wearing.
Places to Visit Along the Nile
Aswan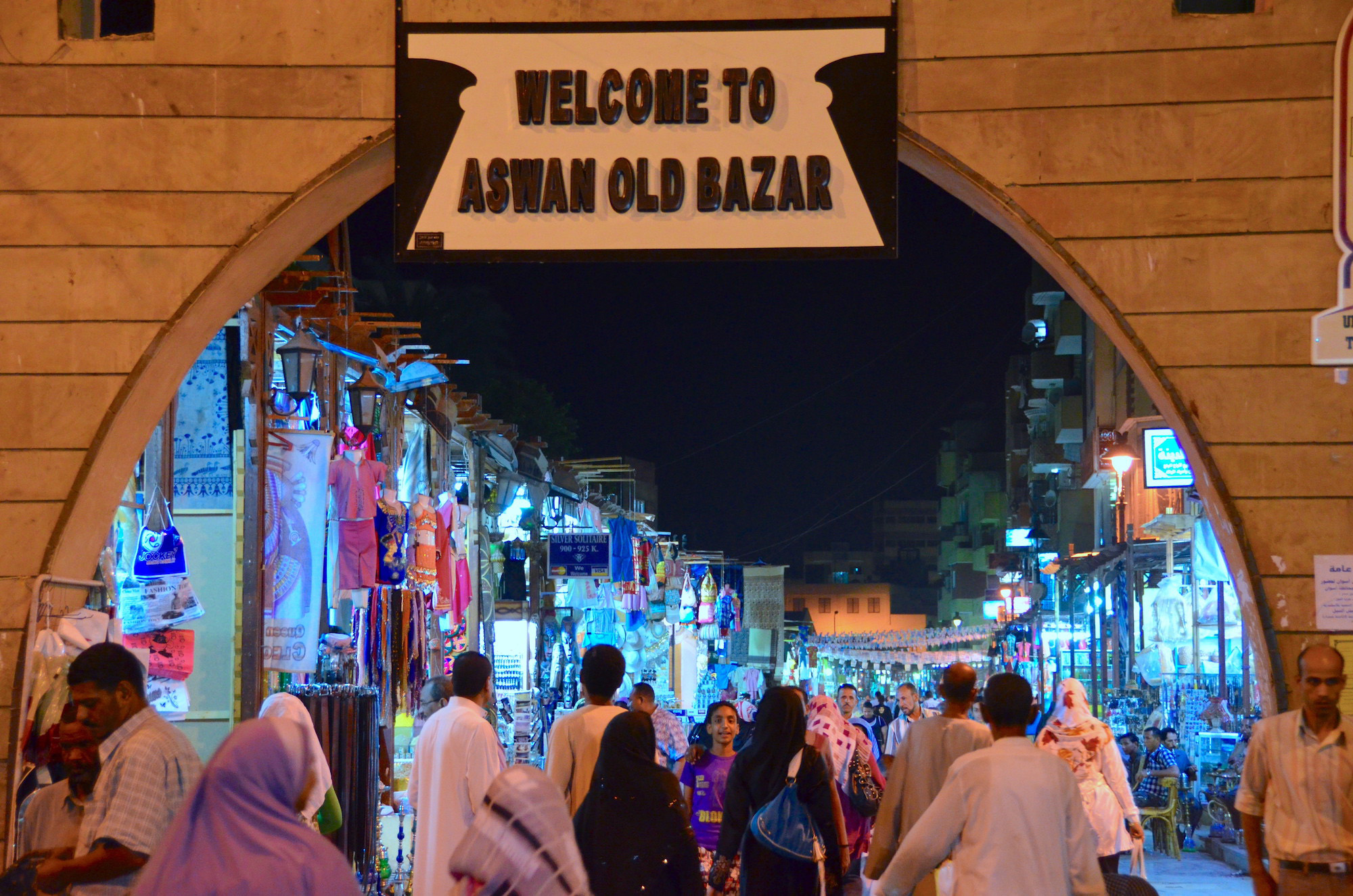 Aswan, which is the farthest south major city in Egypt, is where most Felucca cruises begin. In addition to the river and the journey along it, attractions here include Lake Nasser and the Aswan Dam, the Nubian Museum and the Elephantine Island archaeological site.
Abu Simbel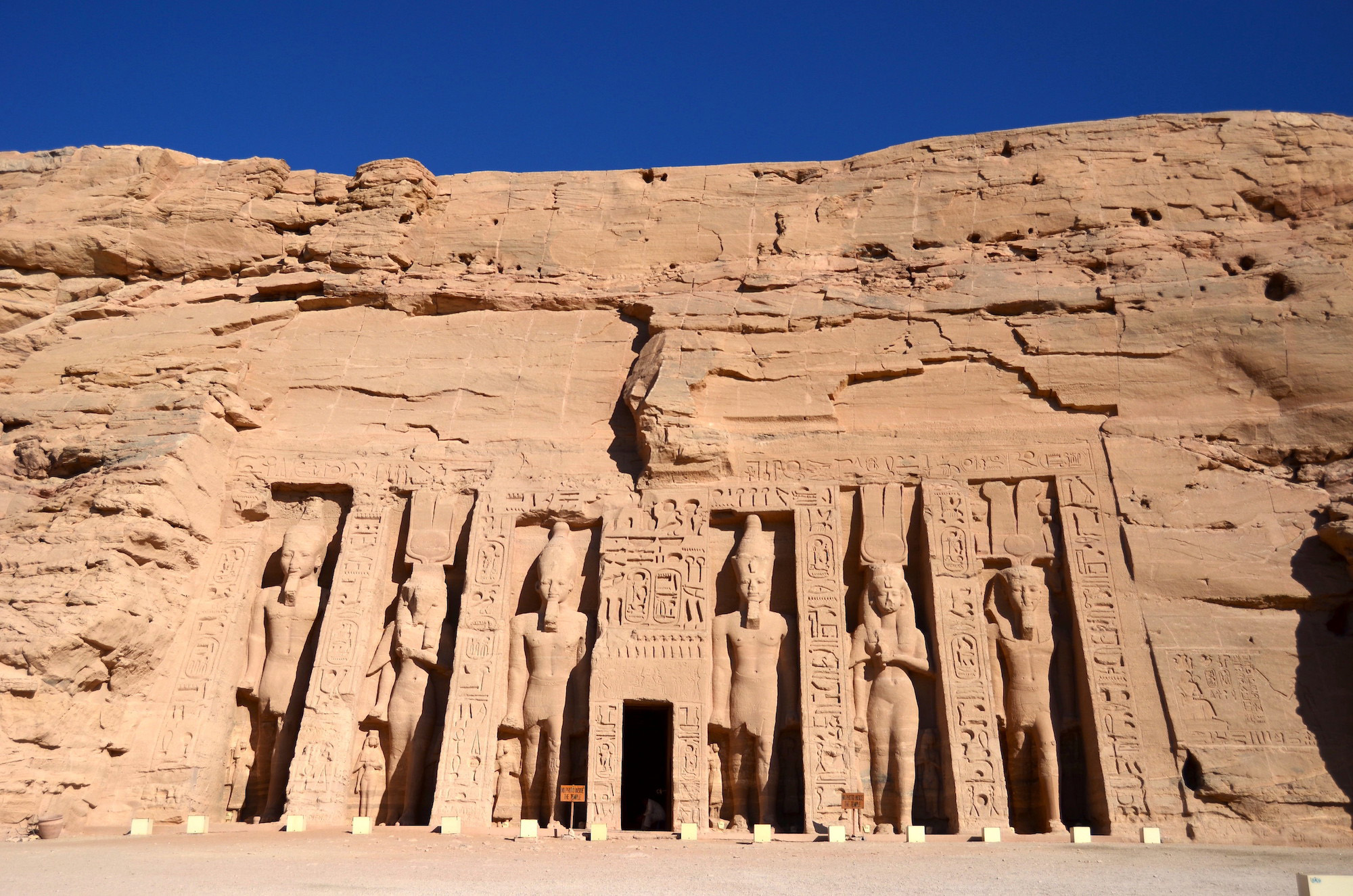 Before you take your Nile Felucca cruise, you can also head south to Abu Simbel, located in territory that once was part of the Nubian Empire, not far from the border with modern Sudan. While a trip here used to be treacherous and require a military escort, it's much easier to visit these days.
Luxor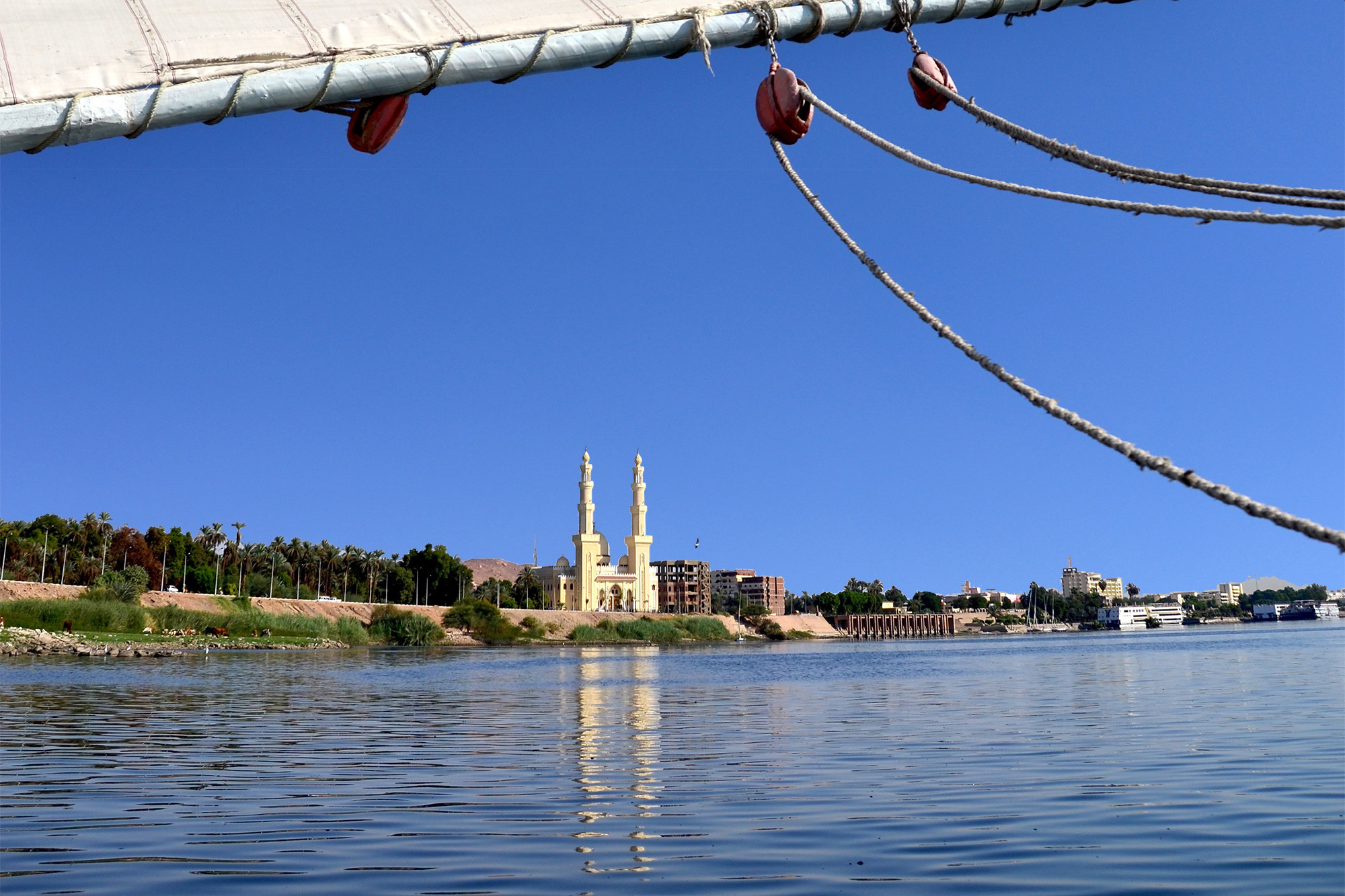 Luxor is famous, among other reasons, for being home to Karnak, which is more than 4,000 years old and is by some measures the largest temple in the world. Although you can ride the Felucca all the way from Aswan to Luxor, many travelers get off early and travel the rest of the way by bus.
Valley of the Kings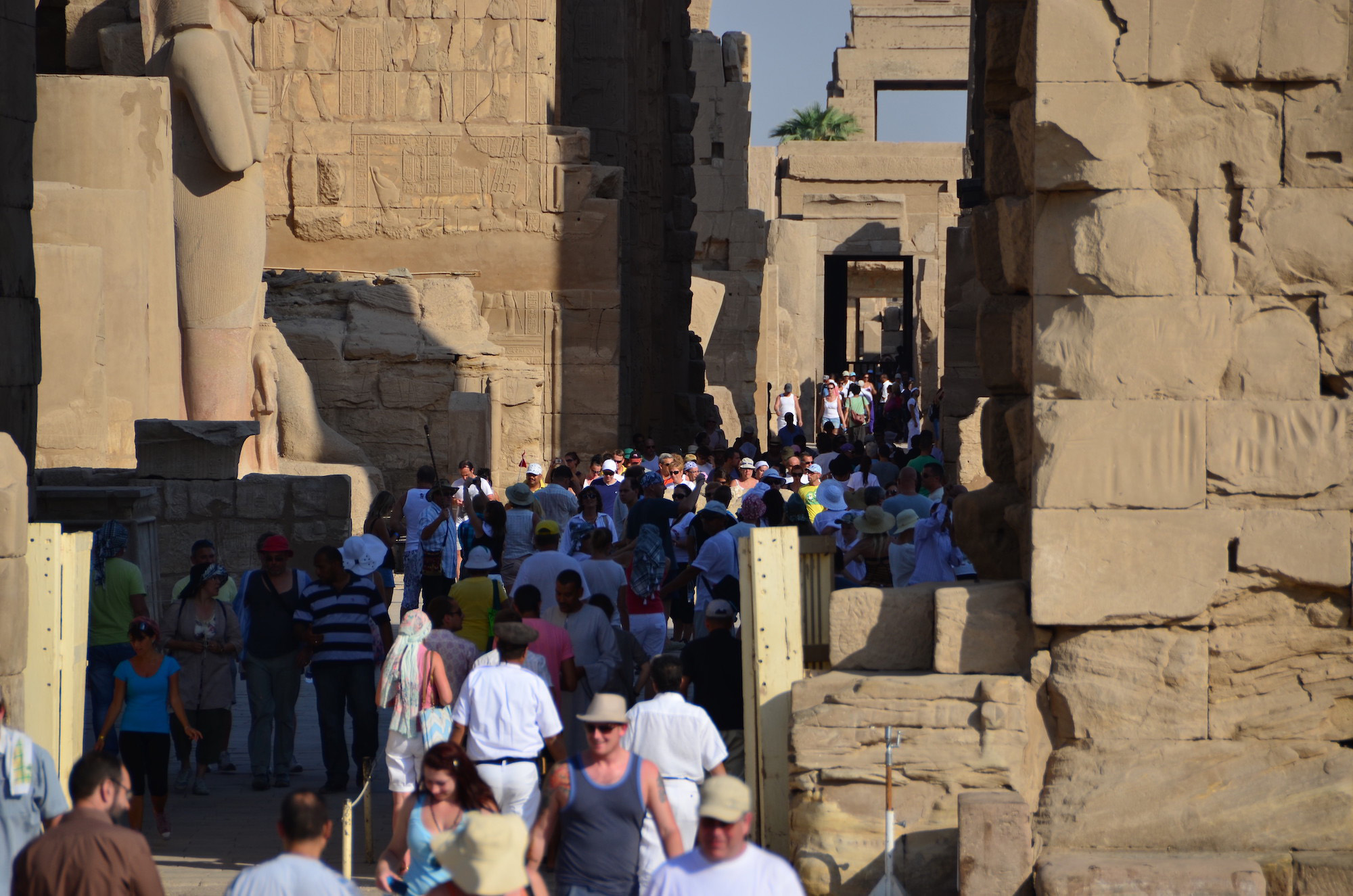 As its name suggests, the Valley of the Kings is where many of the former male pharaohs of Egypt are interred; I bet you can guess who's buried in the Valley of the Queens. Both of these places, as well as the Tomb of Hatshepsut, are priceless places to visit after your Nile Felucca cruise.
Giza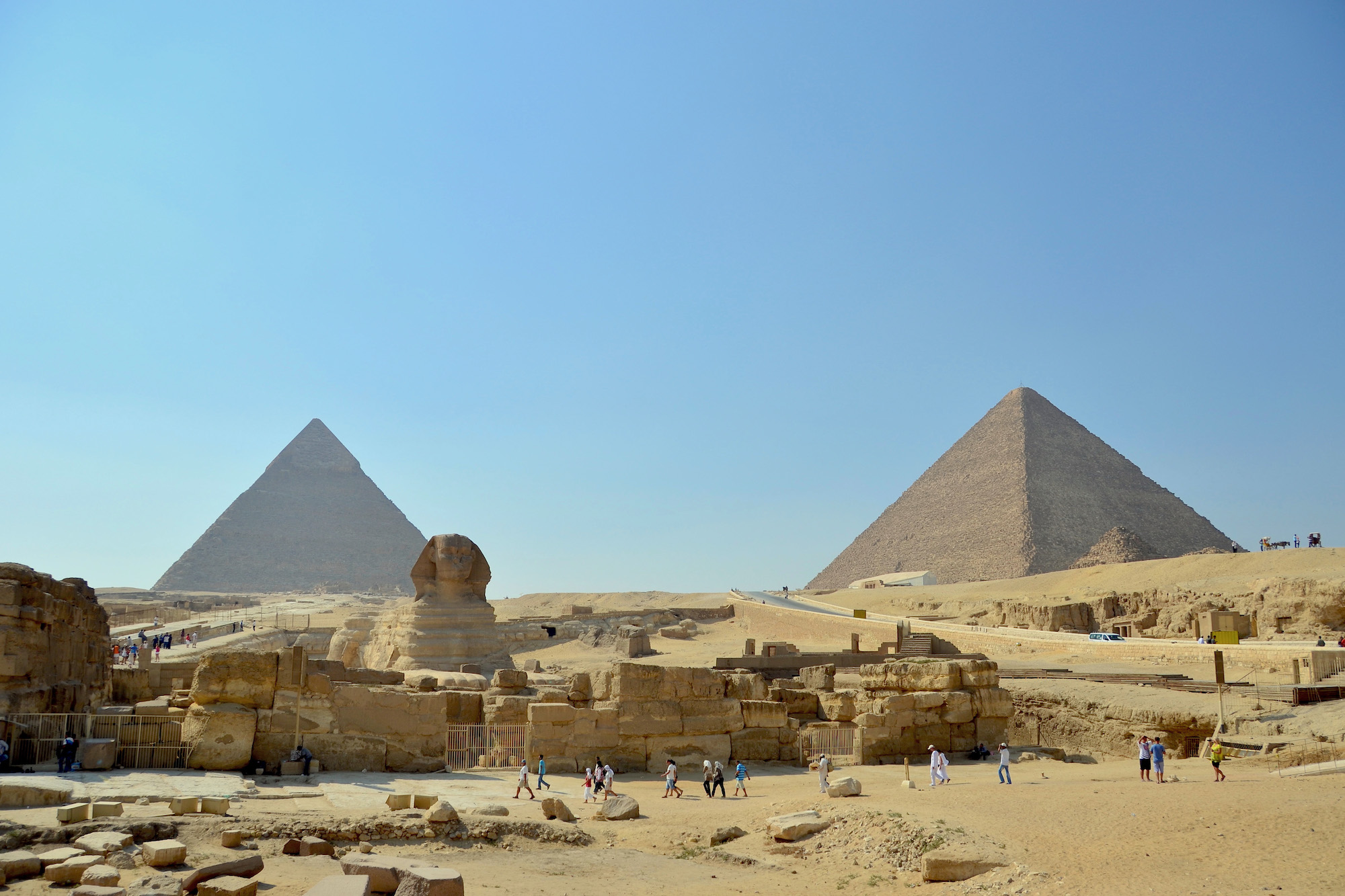 While you almost certainly won't take the Felucca all the way to Giza, it's definitely a must-see when you travel to Egypt. In addition to the three Great Pyramids that are essentially located in the outskirts of Cairo, you can also visit some other pyramids, my favorite of them being the Red Pyramid and the Step Pyramid of Djoser.
What's the Best Time of Year for a Nile Cruise?
While Egypt, more broadly, is a 365-day destination, certain months of the year are better than others for cruising the Nile. This is especially important to keep in mind since much of your time on the river will be during or adjacent to the night. For example, although it's common for daytime temperatures in Aswan or Luxor to be balmy or even hot in December or January, nights can be too cold for comfort, especially when you're out on the water.
On the other hand, the actual summer can be brutal, even during the middle of the night. As a result, there are a couple of "Goldilocks" period during which to schedule your Nile Felucca cruise. Personally, if I had to choose, the ideal time to sail the Nile would either be during the months of March and April, before the heat of summer sets in, or in September and October after it has largely faded.
Other FAQ About Your Nile Felucca Cruise
Can you sail down the Nile?
Yes, you can sail down the Nile, although you have many choices for doing so. I personally recommend hiring a traditional Felucca sailboat, whether you reserve one in advance as part of a small group tour, or negotiate with a caption on the docks in Aswan or Luxor, be it to join an existing departure or to commission a private trip.
Is it safe to cruise the Nile?
It's safe to cruise the Nile, so long as you're onboard a seaworthy vessel with a competent captain. Unfortunately, due to the reality of life and travel in Egypt, it can be difficult to ascertain either of these things for sure. Although certain hazards are present on the Nile (crocodiles—don't jump into the water!; mosquito-borne illnesses), using your judgment (and not fixating on any of them too much) will ensure you stay safe.
What are the sailboats on the Nile called?
The traditional sailboats that cruise the Nile river in Egypt are called "Felucca." If you want to experience once and don't book it before you travel to Egypt, mention this word to anyone in Aswan or Luxor, and they will quickly put you in charge of someone who captains such a boat!
The Bottom Line
I hope you're a lot closer to booking a Nile Felucca cruise than you were when you arrived here, assuming you haven't reserved one already. Take it from me: This is one of the most amazing experiences I've had in my life as a traveler, which has seen me visit nearly 100 countries on all six inhabited continents. Whether you simply ride a Felucca as an afternoon or day excursion from Aswan or Luxor, or take a long expedition down (or, rather, up) the Nile for a few days or even a week, I'm sure the timeless beauty of it all will humble you, no matter how well-traveled you are, or how the world (especially, the world since Covid-19 started) has jaded you or hardened your heart.