Is Sharm el-Sheikh safe? This might seem like a strange question as you plan your trip to Egypt, which has become one of the world's most popular travel destinations in recent years due to its relatively lax Covid entry requirements.
Indeed, the vast majority of tourists who visit Sharm (to which the name of the Red Sea resort city is often shortened) come back happy and healthy, if a bit red or brown from all the sun. The main "danger" of visiting Egypt's Sinai peninsula is that you might not want to come home, rather than not being able to come home.
Yet there are certain hazards for which you should be vigilant on your trip, including many are particular to Egypt and to this specific part of Egypt. Proactively considering these before you travel can ensure greater peace of mind for you after you arrive.
Why People Love Sharm el-Sheikh
Before I discuss in greater detail whether or not Sharm el-Sheikh is safe, let's start with a more fundamental topic. Specifically, the reasons that people from around the world (but especially Russia, for one reason or another) love Sharm el-Sheikh. The Red Sea is obviously the prime reason. This is true both for scuba divers who love exploring the depths of its clear waters, and sunbathers who love laying on the golden beaches along it.
Another attractive feature of Sharm el-Sheikh is its price point. Whether for hotels or the Egypt Air booking for your flight, Sharm el-Sheikh is one of the most affordable coastal destinations in the world. This allows you to spend more on experiences, whether that entails a day trip to hike biblical Mt. Sinai, or splurging on a very nice place to stay, be that a dive resort or boutique hotel.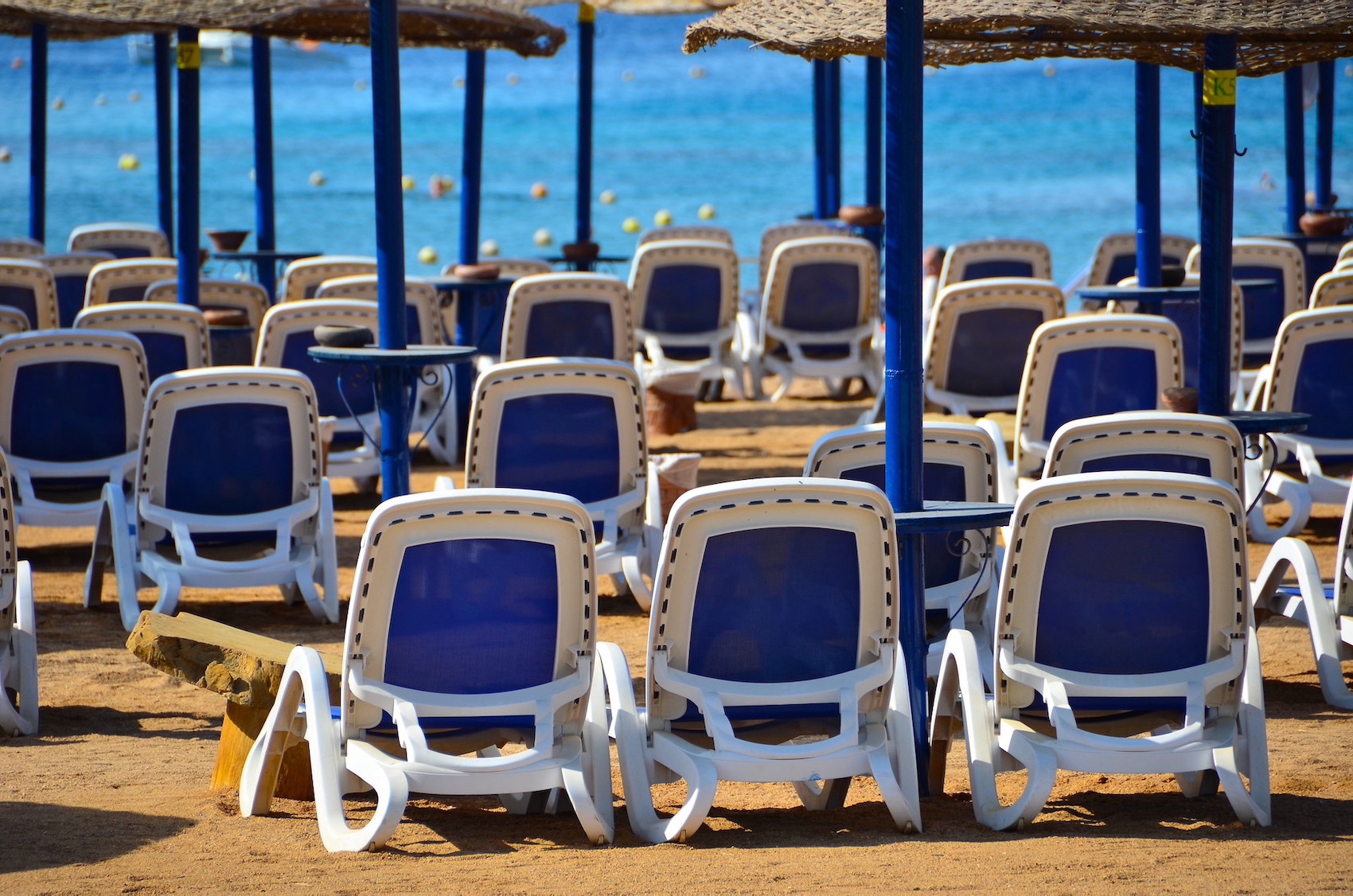 Safety Concerns in Sharm el-Sheikh
Petty crime
As you must do if you travel anywhere else in the world, you need to be vigilant about the safety of your belongings in Sharm el-Sheikh. Don't flash signs of wealth like jewelry and electronics, particularly not at night or when walking along in a place with which you're unfamiliar.
Extreme heat
Is Sharm el-Sheikh safe? Yes, but not if you don't have a bottle of water on hand. With high temperatures of 40ºC/104ºF several months out of the year, Sharm el-Sheikh can be dangerously hot, especially when you consider that it is often extremely sunny and very dry.
Shark attacks
The good news? Shark attacks in Sharm el-Sheikh are extremely rare, as most of the 40+ species of shark that swim in the Red Sea are harmless to humans. The bad news? Few people can quickly tell the difference between an innocuous reef shark and deadly white-tip sharks, so stay close to your divemaster (if you dive) and get out of the water if you see any sharks at all while swimming.
Road accidents
Whether in your own vehicle or in a taxi or private car, you'll notice that people drive very fast along Sharm el-Sheikh's roads, both multi-lane highways and narrower city streets. If you're driving, maintain a slower speed, particularly if you're unfamiliar with the roads. If you're a passenger, always wear a seatbelt. While deadly accidents are very rare, even a minor injury can ruin your trip.
Terrorism
As is the case, fairly or not, in much of the rest of the Middle East, Sharm el-Sheikh is sometimes associated with Islamic terrorism. In reality, aside from a series of resort attacks in 2005, there has been no large scale terrorism in Sharm el-Sheikh in decades. This is in spite of warnings about ISIS activity during the mid-2010s, which thankfully never resulted in danger to tourists.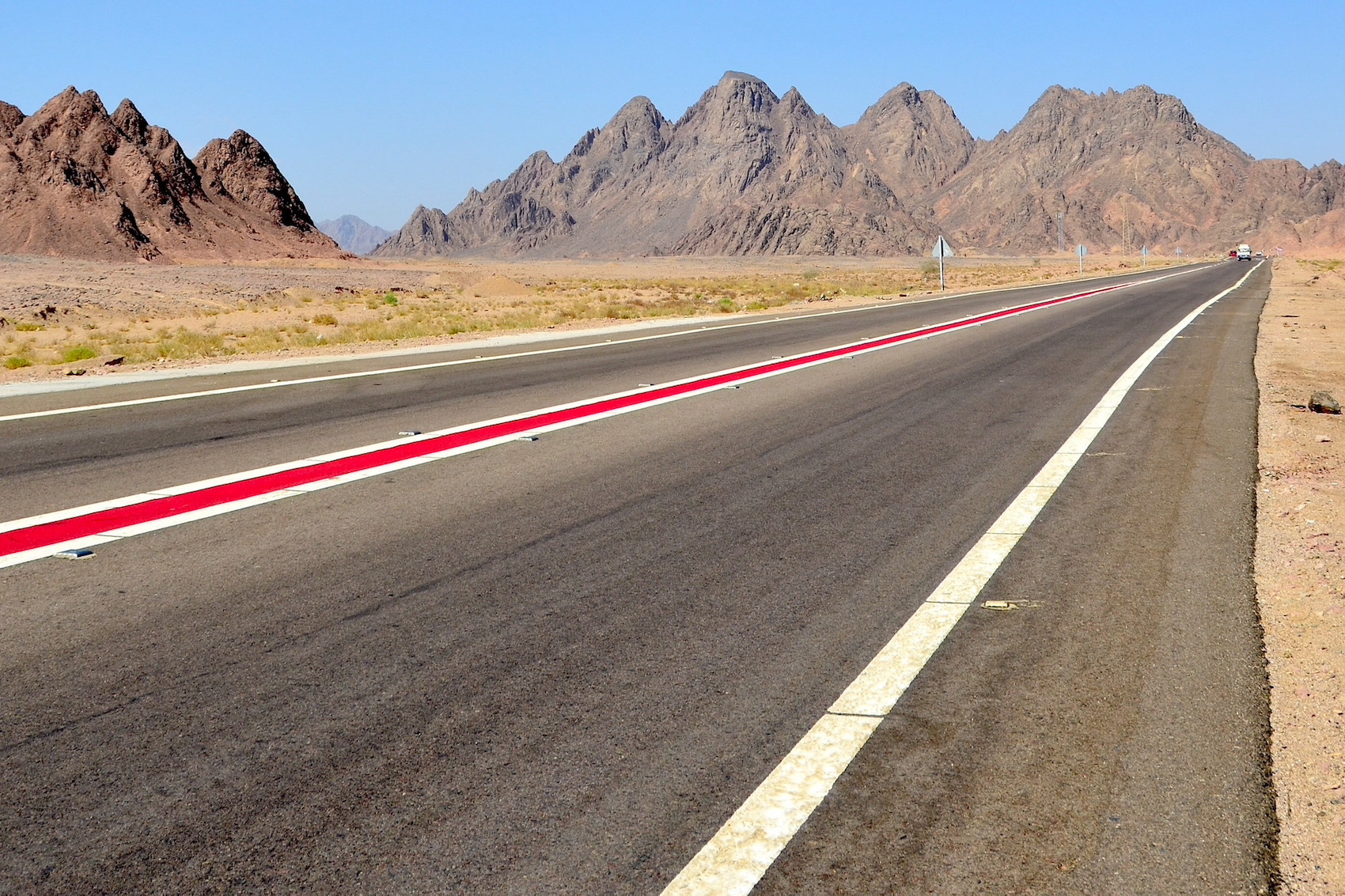 Alternatives to Sharm el-Sheikh
Although Sharm el-Sheikh is beautiful and attraction-filled, it isn't for everyone. Here are some other Red Sea destinations you might consider visiting:
Dahab: A smaller version of Sharm el-Sheikh further up the peninsula, with a quieter vibe overall
Hurghada: While across the Gulf of Suez from Sinai on the Egyptian mainland, this city is also one of Egypt's premiere beach and scuba hubs, with direct flights from Cairo
Aqaba, Jordan: If you want to dive in the Red Sea but don't have plans to visit Egypt, make an excursion to Aqaba from Amman or Petra, Jordan
Eilat, Israel: Likewise, if you plan to be in Israel (but not Egypt or Jordan), the resort city of Eilat is a great place to enjoy the Red Sea
Note that when it comes to the Egyptian cities I've listed, questions you may pose about the safety of Sharm el-Sheikh still pertain.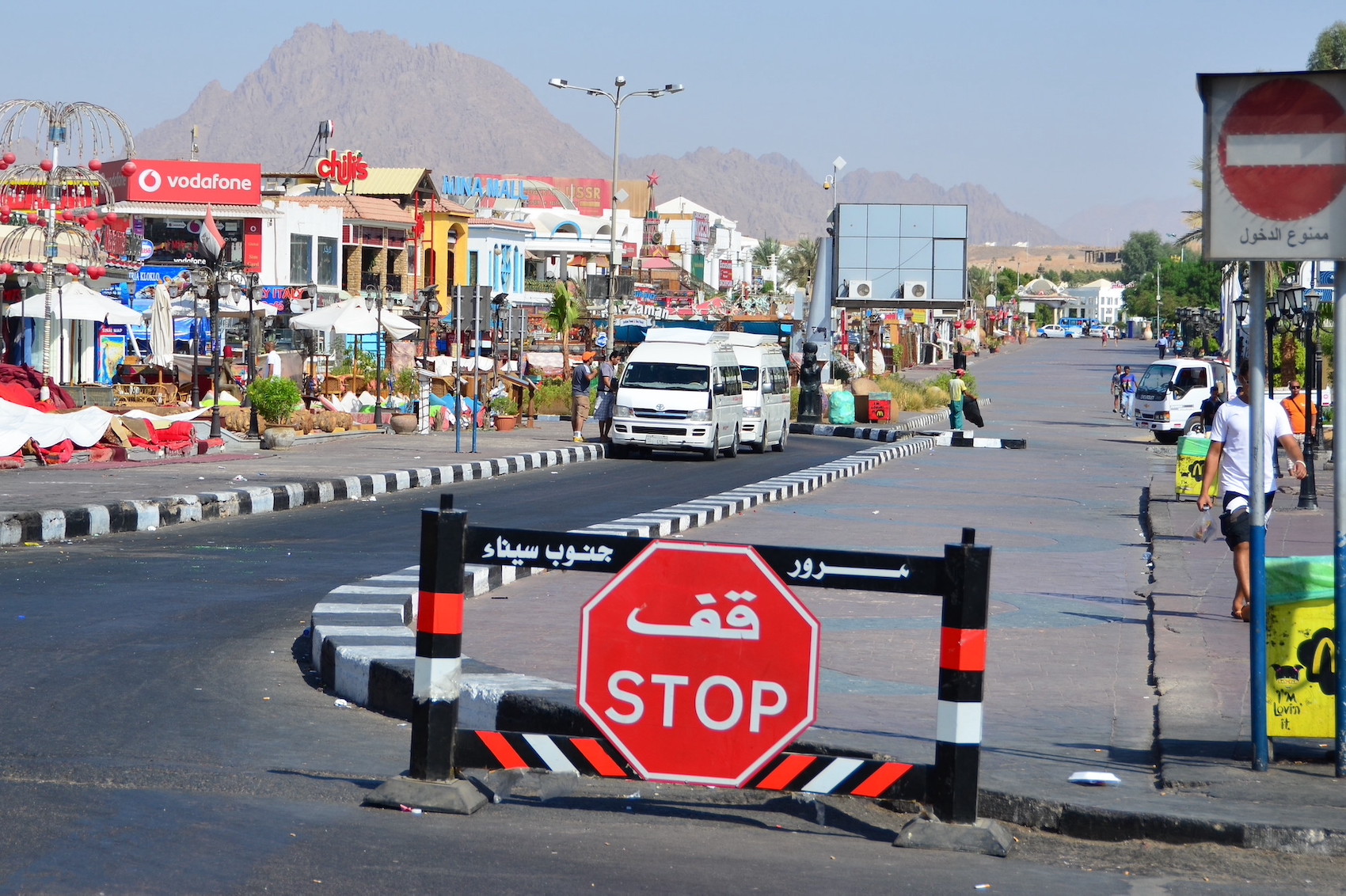 Other FAQ About Visiting Sharm el-Sheikh
Is Sharm el-Sheikh worth visiting?
Sharm el-Sheikh is a popular gateway to Egypt's Sinai Peninsula, and with good reason: The scuba diving in its crystalline waters is some of the best in the world, to say nothing of world-class hiking and beaches. On the other hand, some travelers prefer alternate Egypt Red Sea destinations such as Dahab and Hurghada.
How many days do you need in Sharm el-Sheikh?
How long you spend in Sharm el-Sheikh depends upon what sorts of activities you want to do, and how many of them interest you. Three days in Sharm, for example, is enough for one day each to enjoy swimming, hiking and scuba diving, or for a three-day trip on a scuba live-aboard boat. Travelers very interested in scuba may stay longer than this, while shorter trips are ideal for those more content to stay on or near land.
Where should I stay in Sharm el-Sheikh?
Most of the best resorts in Sharm el-Sheikh are right in the town center, including many right along the Red Sea. Keep in mind that some oceanfront hotels and resorts are dive hotels, whose prices factor in the assumption that most guests will participate in scuba diving. If you don't intend on scuba diving but still want to stay beachside, try to find a smaller guest house or Airbnb apartment.
The Bottom Line
Is Sharm el-Sheikh safe? For the most part yes, although you should keep a few fundamental safety considerations in mind. Some of these are specific to Sharm, whether they relate to the sharks that swim in the Red Sea just offshore, or lingering fear about bombings that occurred nearly 20 years ago. Others are more general: Don't walk around with conspicuous signs of wealth—particularly not at night—and take care when driving or when riding in a car driven by someone who isn't. Want to make sure your next trip in Egypt is one for the record books? Consider hiring me as your Travel Coaching, and letting me plan it.