Is Essaouira worth visiting? It might sound strange, but I didn't yet have any answer as I checked into my riad. Nor did the striking interior of the old traditional residence I'd be calling home impress me much, although it boasted both a dramatic, airy courtyard and carpeting the color of candy apples.
See, when the bus from Marrakech to Essaouira stopped about halfway through the journey, I made the mistake of ordering some random street meat. And so I spent my first night in Essaouira huddled not over the misty North Atlantic, but a toilet, which was so close to the aforementioned courtyard that the sound of my dry heaving echoed throughout the historical home.
Whether you're thinking of a day trip to Essaouira or spending the night as I thankfully planned to do, you'll want to continue reading. (No more details about my sickness—I promise!)
Where to Stay in Essaouira
There's no shortage of amazing Essaouira hotels, no matter what sort of property you're looking for. Obviously, the majority of these (and the best ones) are riads, traditional residences that have been converted into hotels, often modern ones that boast every amenity you could possible think of.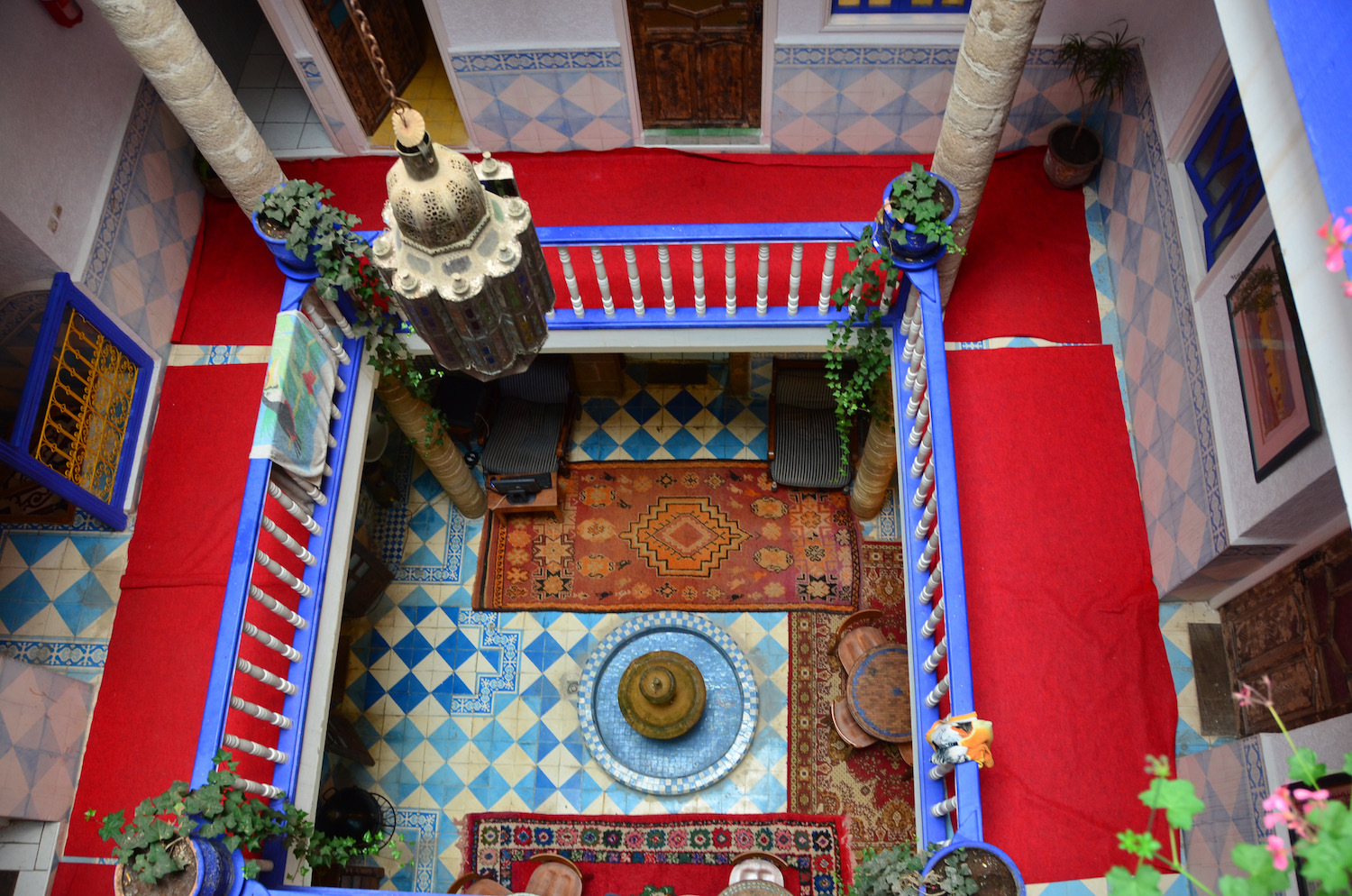 As far as the best riads in Essaouira are concerned, that's a contentious topic. Personally, I stayed at Riad Arambys, which manages to be regal yet delightfully simplistic in its design—with very clean toilets, at least according to my close inspection. However, another place I plan to try on my next trip is Riad Dol—even walking past it felt like taking a trip back in time!
My Favorite Things to Do in Essaouira
Kiss the Atlantic at Essaouira Medina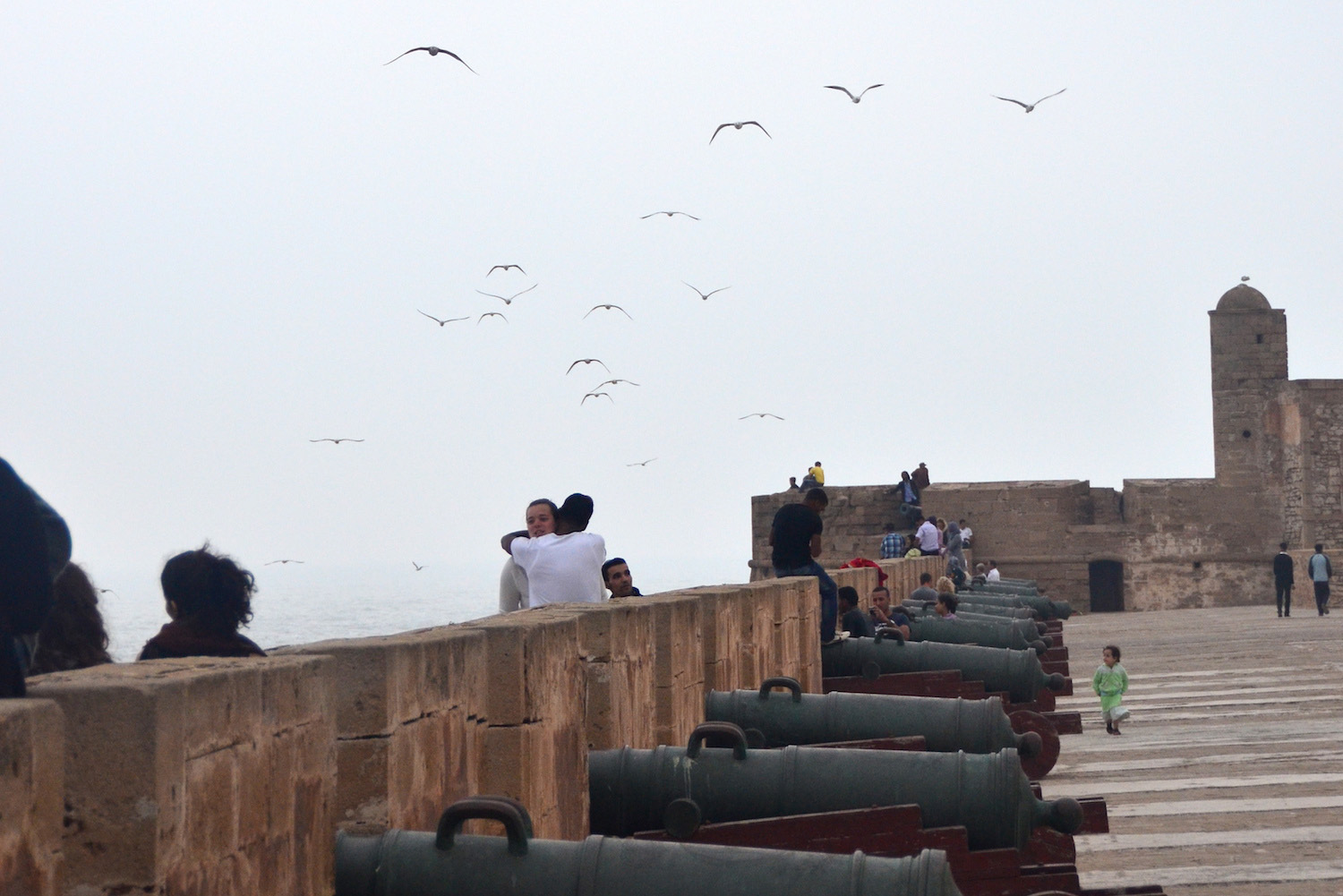 The Essaouira Medina is relatively unique among such public squares in Morocco in that it sits right on the North Atlantic. In addition to the number of seagulls that fly overhead (and, when I visited in October anyway, the quantity of mysterious mist that moistened my face), this location automatically makes it one of the most beautiful places in the country.
See Game of Thrones Filming Locations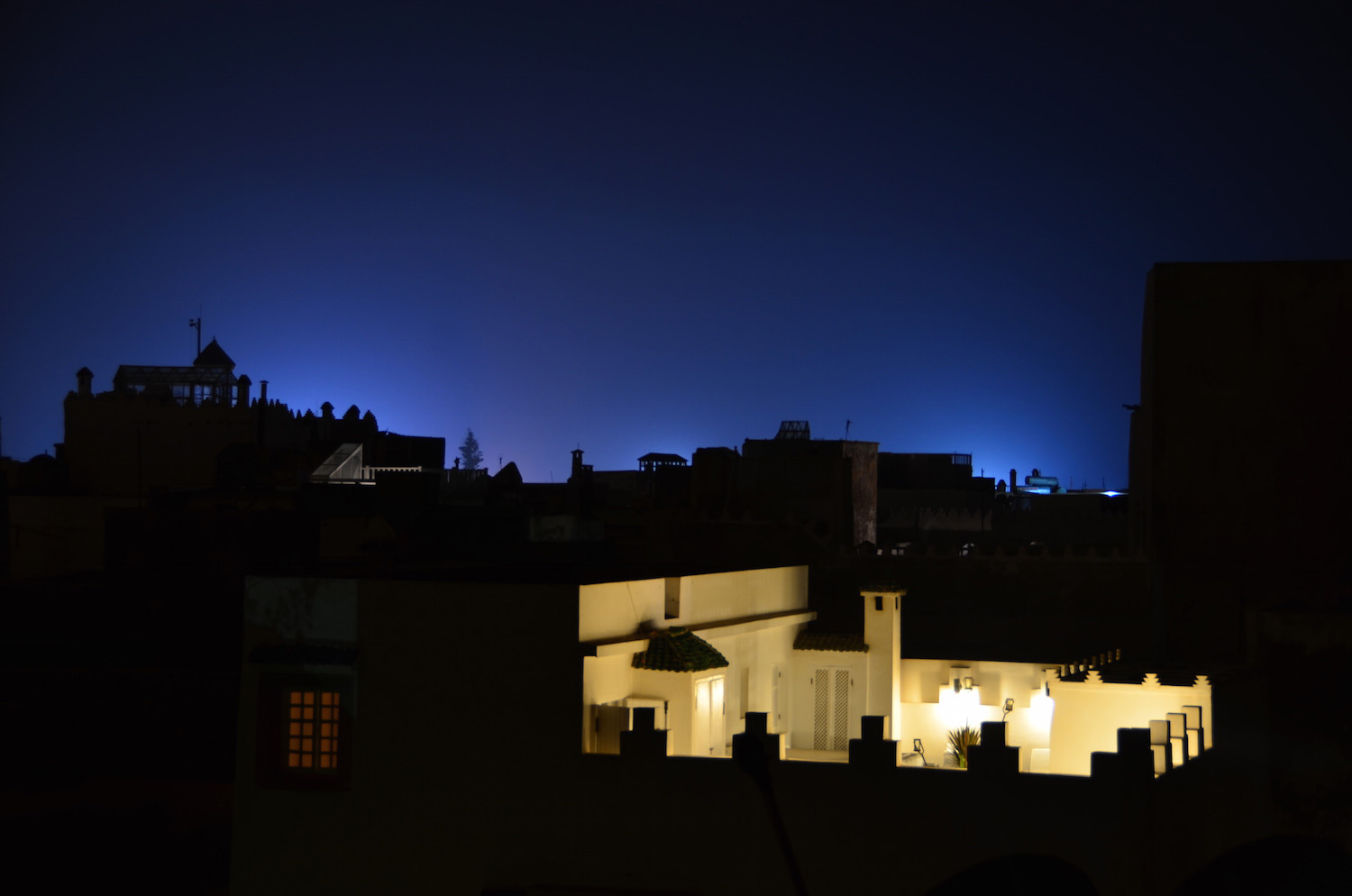 If pictures you've seen of Essaouira's coastal walls look familiar, this is not a coincidence. Many locations in this city, which was once known by the name Mogador, were featured in HBO's soon-to-be-ending most-famous TV series. While touring Game of Thrones filming locations is currently among the top things to do in Essaouira, I have no idea if this will still be the case in a few years.
Swim (or Ride a Camel) on Plage Tagharte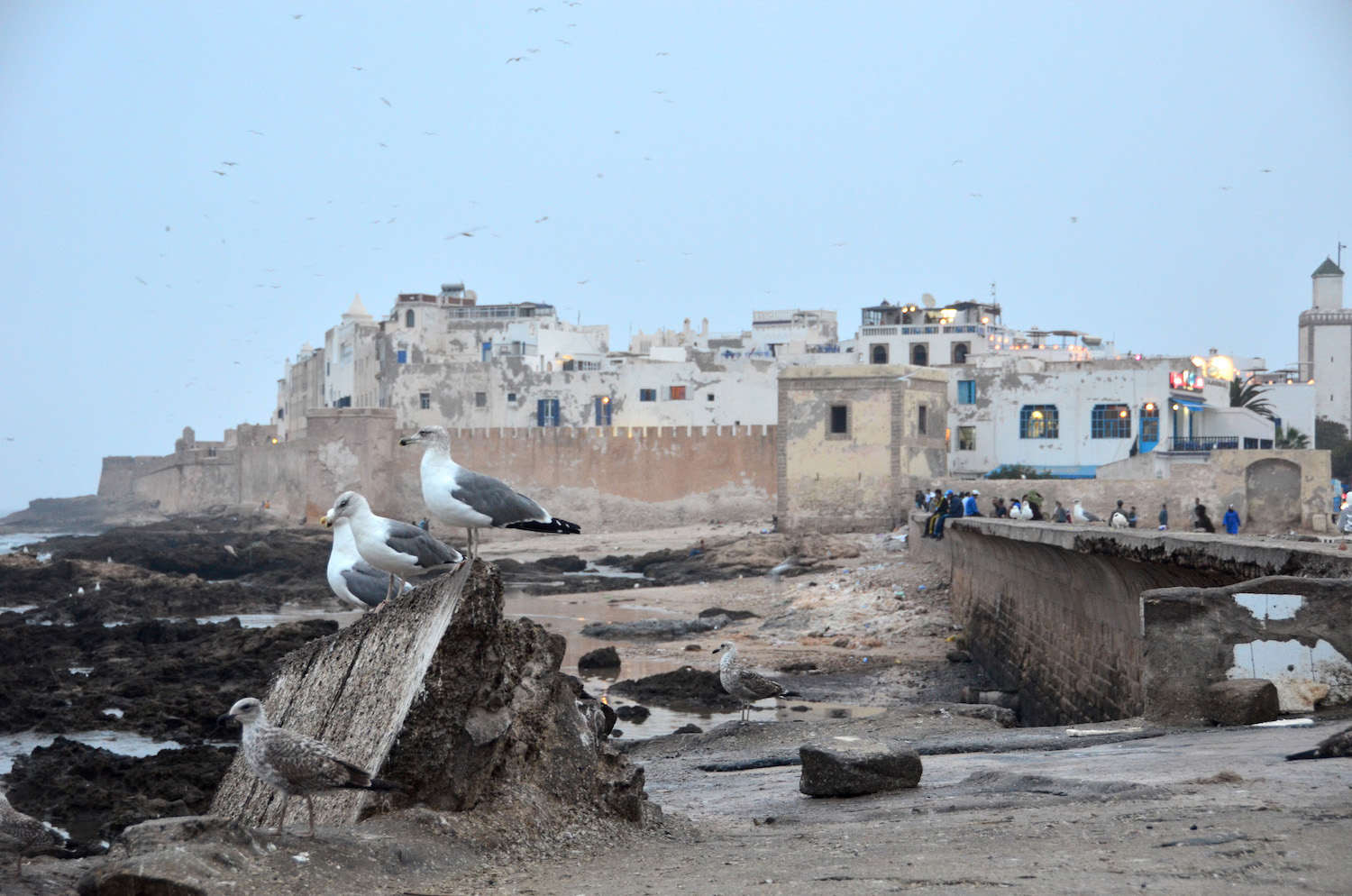 No Essaouira beach is quiet as spectacular as what you find farther south in Agadir (a place I'll write more about in just a couple of paragraphs), but the city is home to several serene stretches of sand nonetheless. The most popular of these is Plage Tagharte, where you can not only have a swim (well, at least, most of the year), but ride a camel as I was scheduled to do before I fell ill.
Shop at Essaouira Souk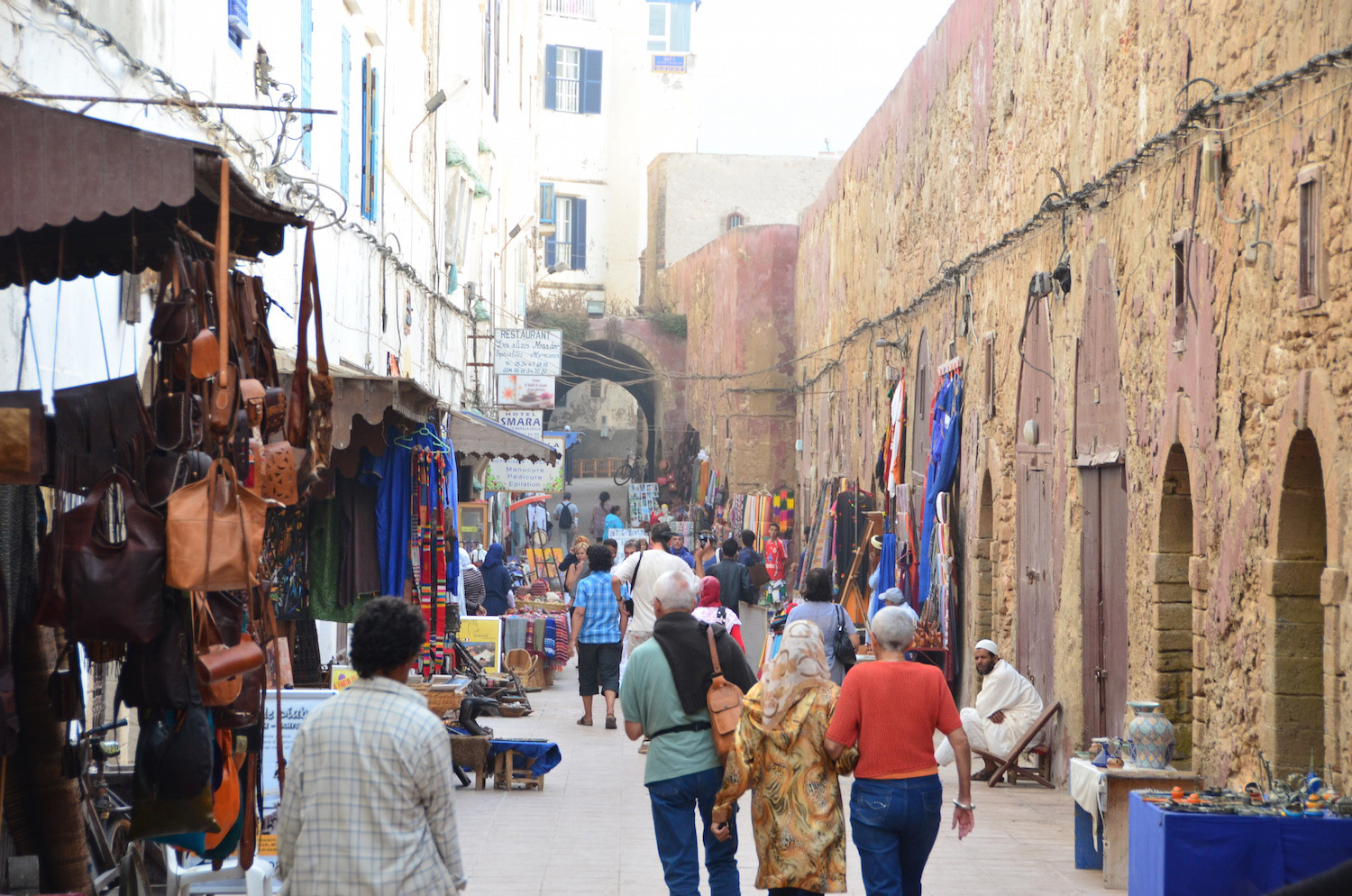 When compared to other such public markets in Morocco, the Essaouira Souk is not necessarily among the best, I'm sad to say. However, this is among the only places in town to shop very extensively, and is also home to a fair share of eateries. I have a feeling you'll end up here during your trip, even if you don't end up being blown away by what you find!
Walk Along the Old Fishing Port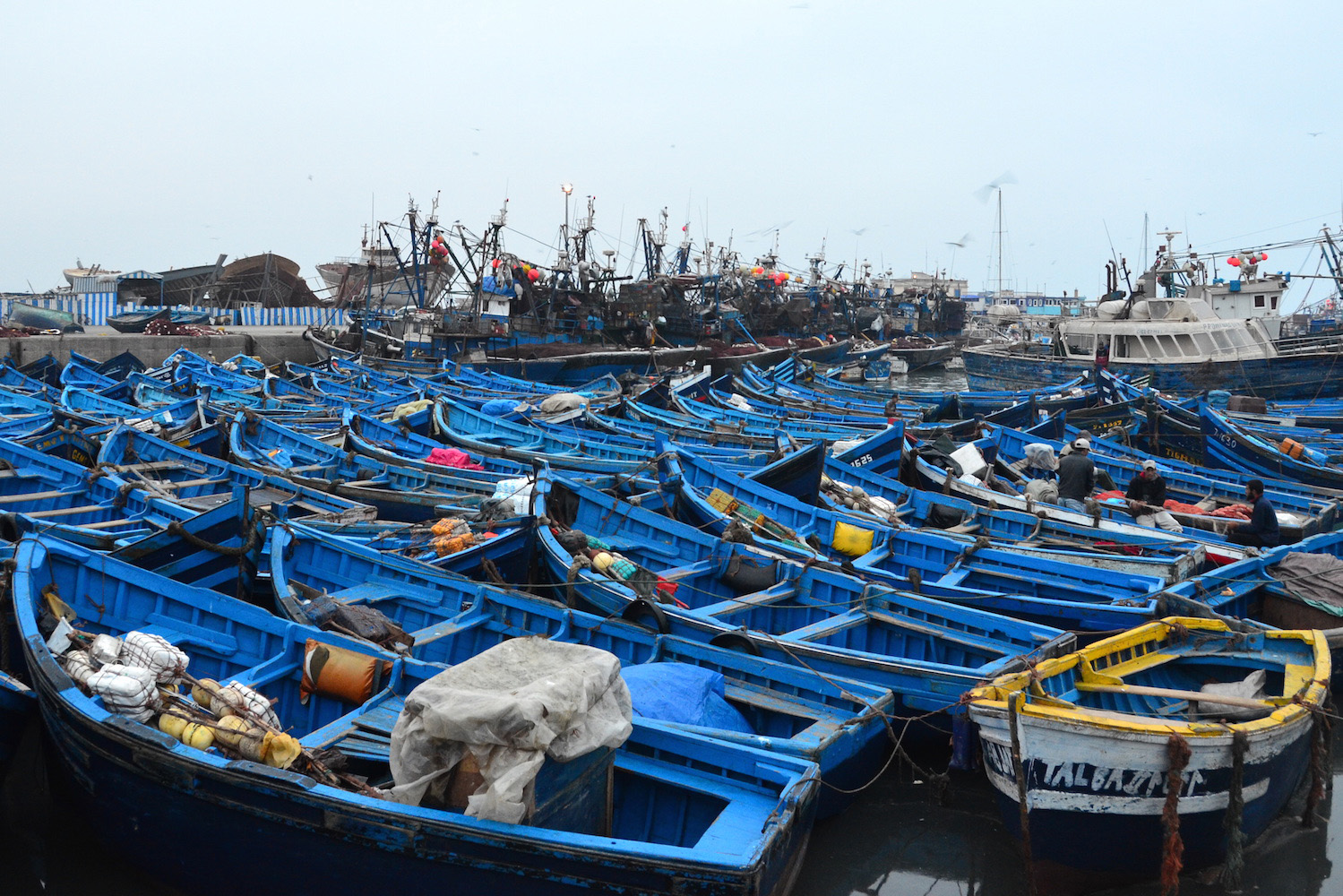 Rounding off my list of things to do in Essaouira is walking along Essaouira's Old Fishing Port, ideally after night has fallen for the most beautiful view of it. In fact, this was the first place I visited in Essaouira—I headed here late in the evening, once my stomach had calmed down, and enjoyed having the place basically to myself as I wondered whether I would relapse into sickness.
When to Visit Essaouira
The best time to visit Essaouira is up for debate, since Morocco (especially this part of Morocco) has far better defined seasons that you might expect for somewhere in Africa. Personally, I love traveling to Essaouira in October, when a cool breeze comes in from the North Atlantic in the morning and evening, yet it's still warm enough to hit the beach during the daytime.
Of course, it's not just things to do in Essaouira that you should consider as you decide what time of year to plan your Morocco itinerary. You'll want to consider weather (and crowds) in other parts of the country, particularly amid the dunes of the Sahara, where you'll be the most exposed to whatever the elements are doing.
Where to Go in Morocco (Besides Essaouira)
Whether your excursion to Essaouira is simply one of the Marrakech day trips you take or part of a larger holiday, it's certainly not going to be the only place in Morocco you go. In my experience, Essaouira if usually the second place people visit in Morocco—after their main swing through Marrakech, but before taking a camel ride into the Sahara Desert, trekking in the Atlas Mountains or visiting cities like Chefchaouen, Fès and Tangier.
Other travelers will follow a simpler trajectory—"other travelers" in this instance being surfers. They'll head south, optionally exploring things to do in Agadir (such as trekking in the nearby Paradise Valley, said to have been named by Jimi Hendrix himself) besides hitting the waves.
Other FAQ About Visiting Essaouira
How many days do you need in Essaouira?
I'd recommend spending between 1-3 days in Essaouira, depending on what you plan to do here. If you simply plan to stay inside the medina and enjoy the coastal fortifications, a full day and night is sufficient. However, if you want to travel down to Agadir, you need an extra day or two.
Should I go to Essaouira?
Essaouira is unique in Morocco, as a result of its dramatic coastal scenery and relatively cool weather during certain times of the year. I'd say that if you have time and money to go to Essaouira, you should absolutely prioritize doing so.
Does Essaouira have a beach?
Essaouira, as a coastal city, has many beaches, which allow you both to ride horses or camels and to walk or swim on the beach. Note that if you want to surf you should head further south to Agadir, whose beaches are generally better regarded than Essaouira's in most ways.
The Bottom Line
Though this post begun in a TMI vein, I think you'll agree that I succinctly answered the question: "Is Essaouira worth visiting?". Whether you return to Marrakech (and, likely, the Sahara Desert) after exploring Essaouira, or continue heading south to the surf paradise of Agadir, this city is as enjoyable as its name is difficult to pronounce. Remember, if you need help planning your trip to Morocco, you should consider hiring me as your Travel Coach!