My best friend is Swiss, so I've traveled to Switzerland nearly a dozen times over the past 15 years. During this time, I've visited Zurich on probably 10 separate occasions (Bianca lives in the canton of Aargau, which is only 15 minutes by train from Zurich Hauptbanhhof), but it was only very recently that I began to appreciate the city, which is frequently ranked as having the best quality of life in the world.
To a first- (or even second- or third-) time visitor, Zurich can come off as cold, boring and even ugly. It also happens to be one of the most expensive locations on the planet!
However, if you play your cards right—and read my recommendations for how many days in Zurich you should spend below—I imagine you'll fall in love with Switzerland's largest city a lot faster than I did.
Where to Stay in Zurich
One of the most expensive aspects of travel in Switzerland is accommodation, with "average" hotels like Hotel Arlette Beim in Zurich (or Hôtel Bel'espérance in Geneva, for the sake of comparison) routinely costing 200 USD or more per night. Even if you only plan to spend 3 days in Zurich, it's easy to see how this can add up.
If you book far in advance, using Airbnb can afford you a decent discount on private accommodation in Zurich. As another alternative, dorm beds at Zurich hostels such as Youthhostel Zurich start at around 50 CHF per night, which is perfect if you plan to spend longer than three days in Zurich.
How to Divide Up Your Days in Zurich
Stories from the City, Stories from the See [sic]
Zurich is indisputably beautiful. This is true whether you feed swans on the banks of Lake Zurich (Zurichsee), drink wine along the River Limmat or marvel at architectural wonders like Fraumünster or Grossmünster, and particularly on clear days when you can see the Swiss Alps in the distance.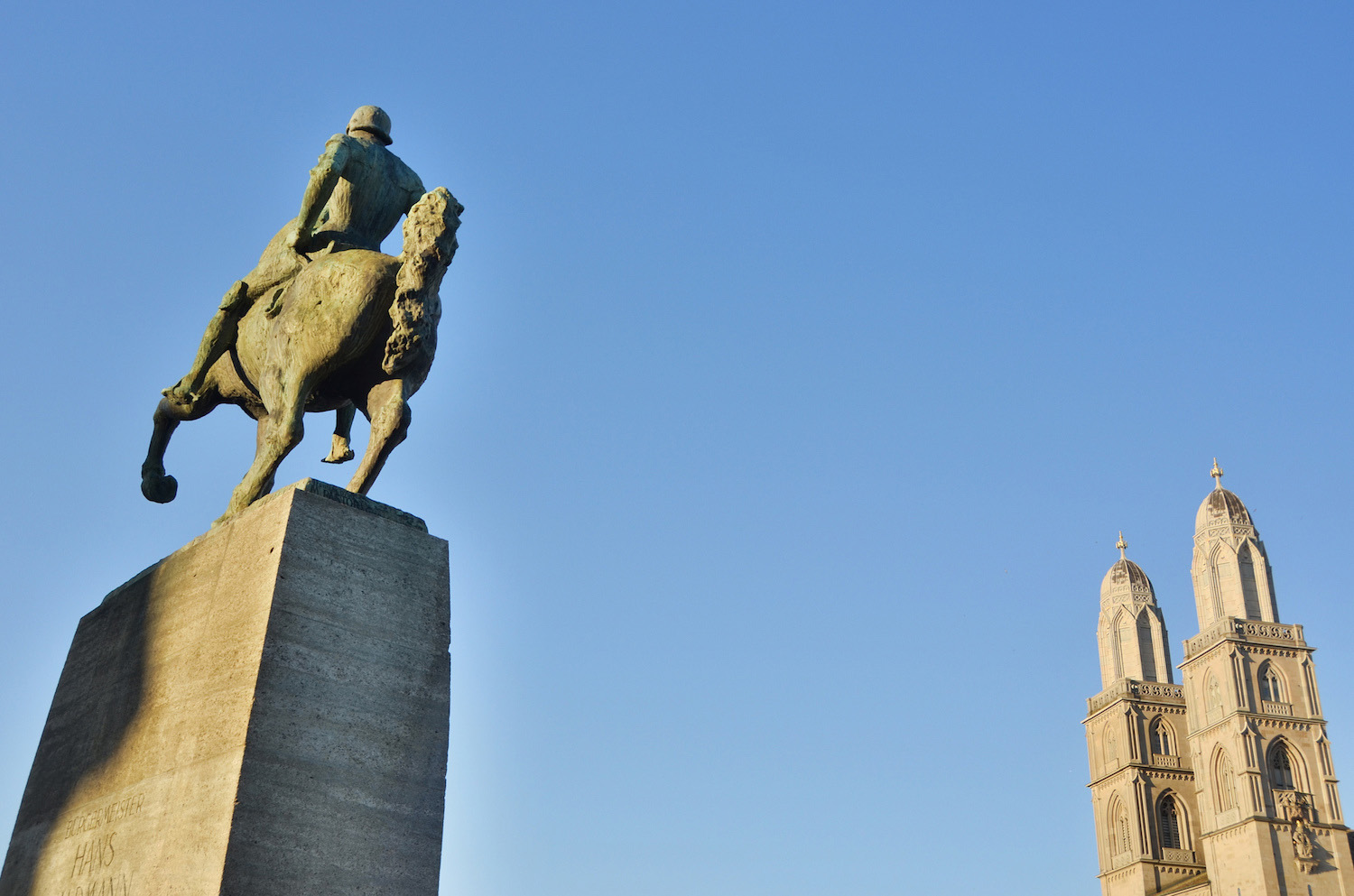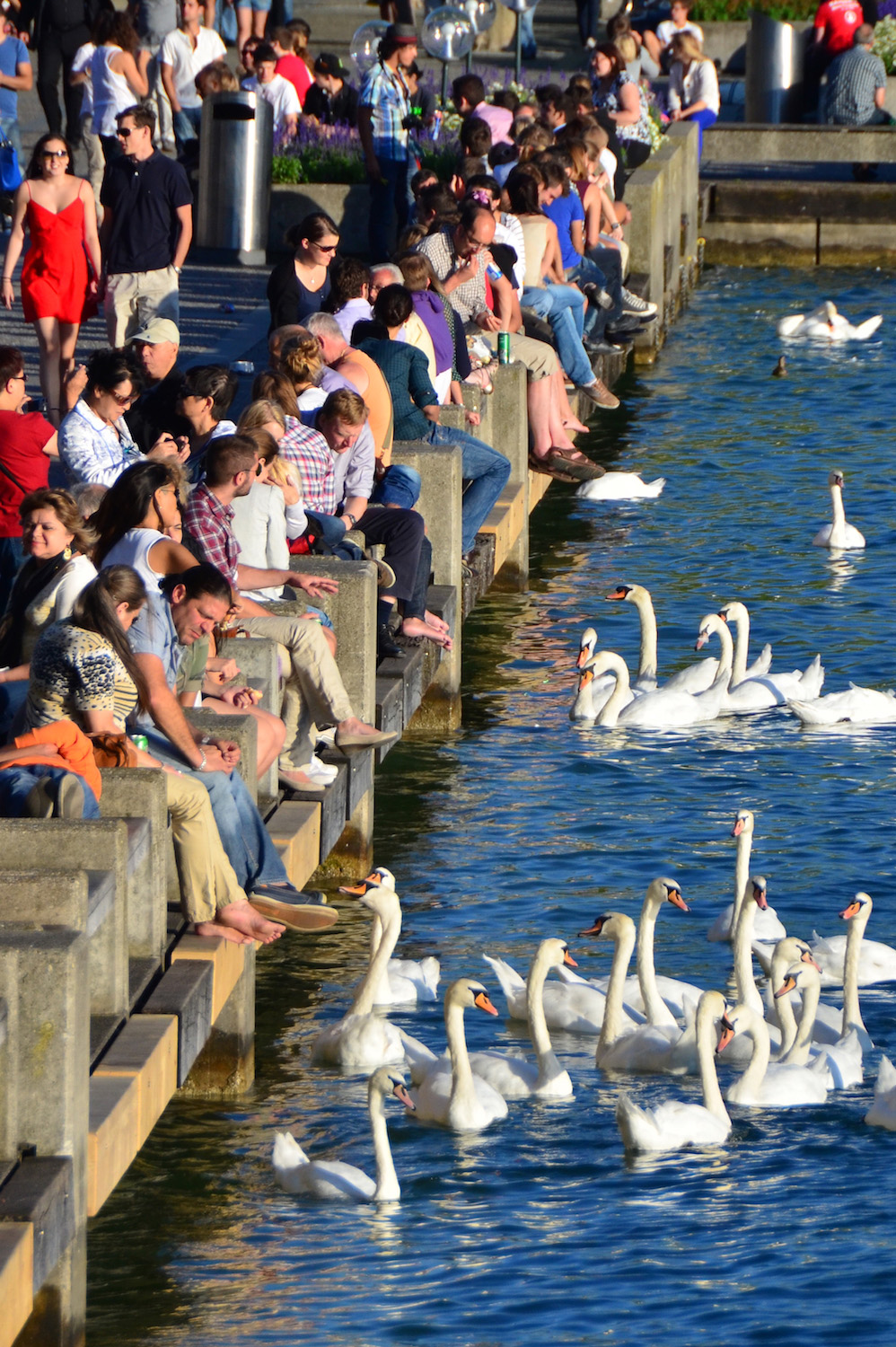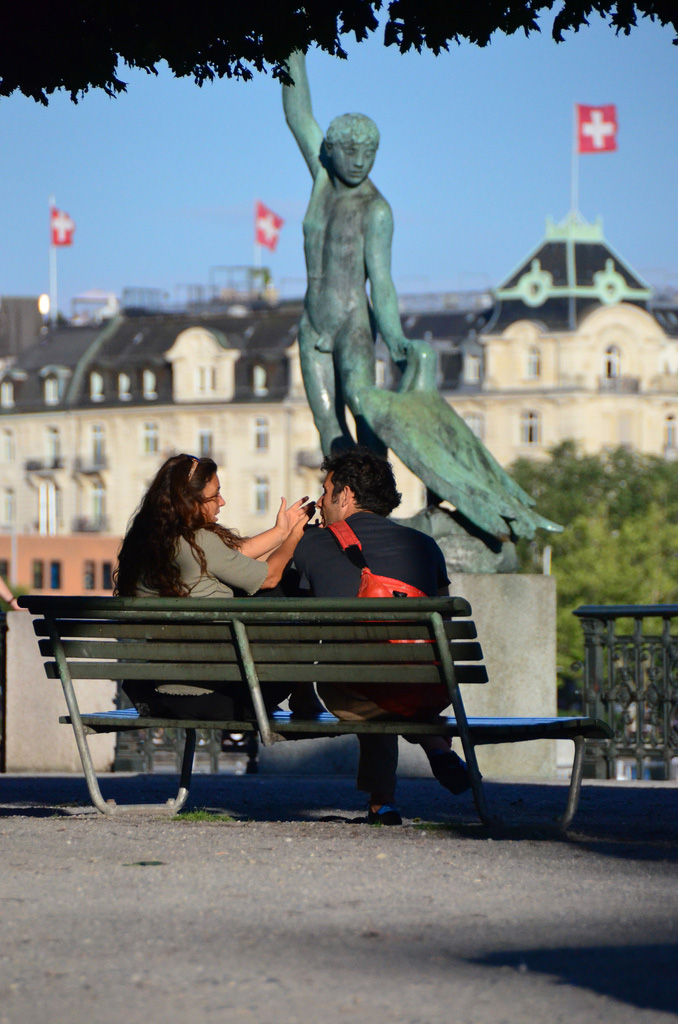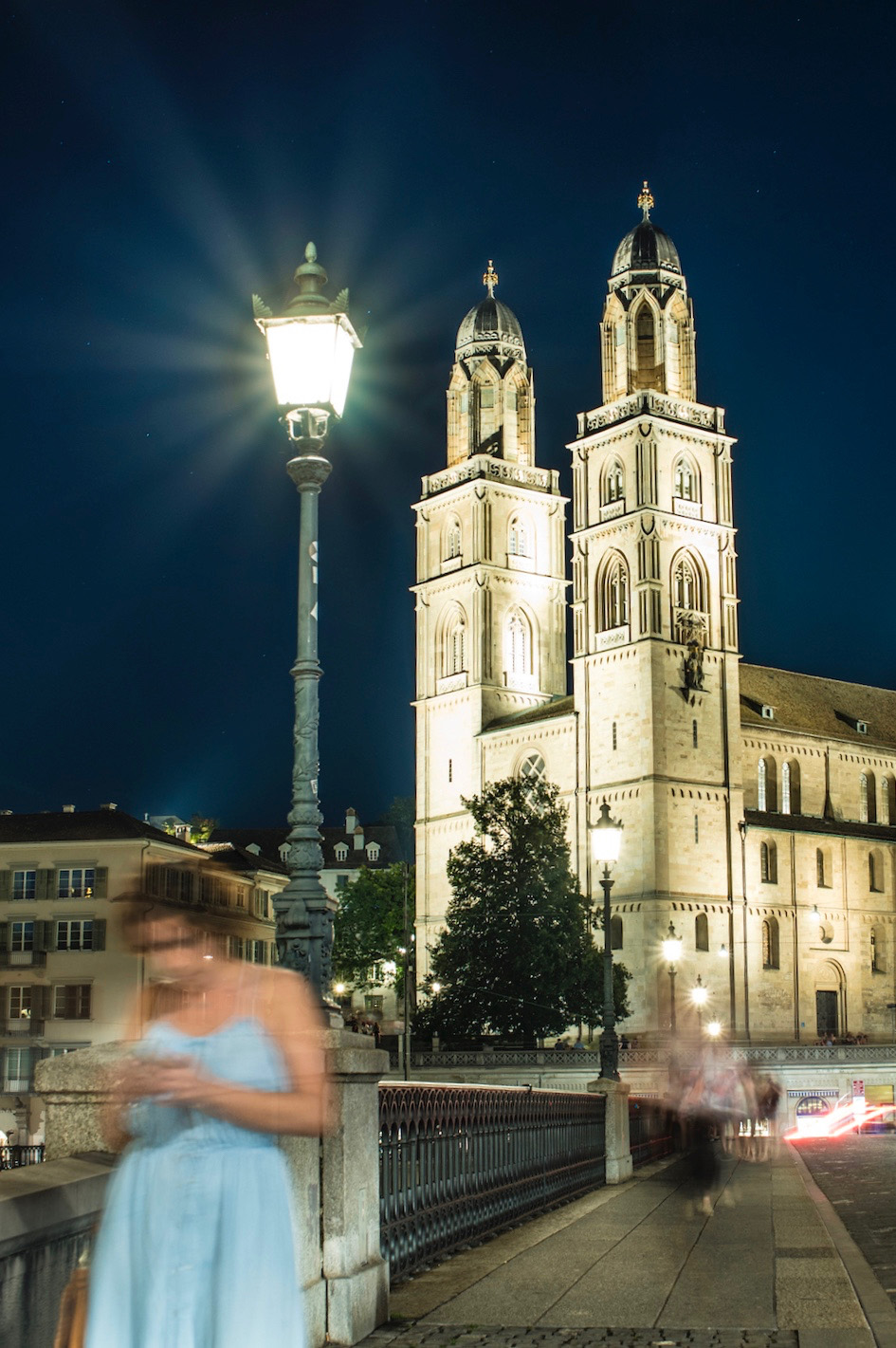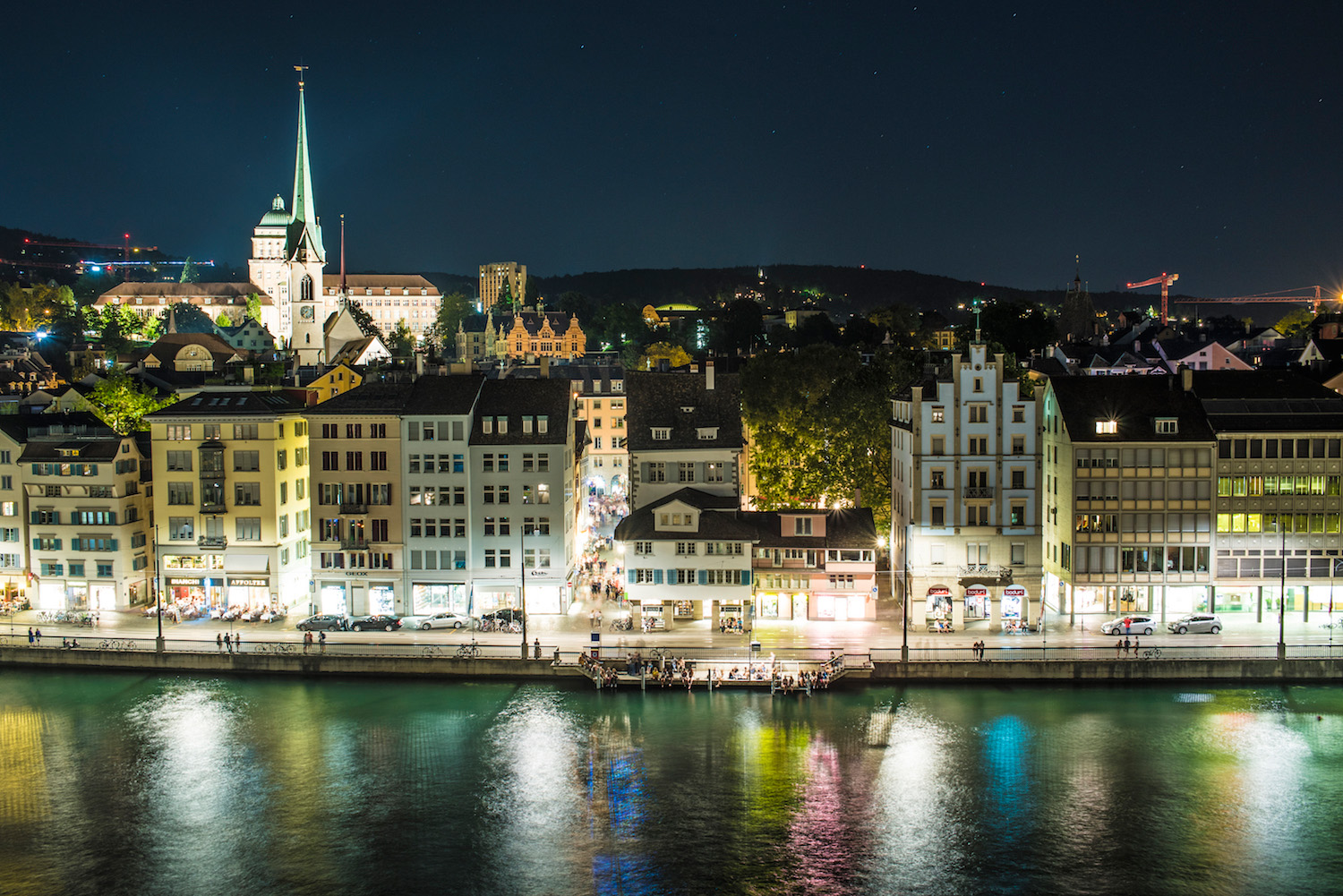 Zurich is extremely expensive, however, which is why I prefer buying a bottle of booze at a Coop supermarket, and enjoying my Zurich city tour while rich people get lit at 15 francs per drink, rather than heading even to "cheap" bars on seedy Langstrasse myself. Bread is also pretty cheap in Zurich—and those swans are always hungry.
Get Out of Town!
Trains in Switzerland, not surprisingly, are also extremely expensive, but the good news is that Switzerland participates in the Eurail program. Whether you buy a Swiss Pass, a Eurail Global Pass or a multi-country Eurail pass that includes Switzerland, there is no other country in Europe where a rail pass pays for itself faster than in Switzerland.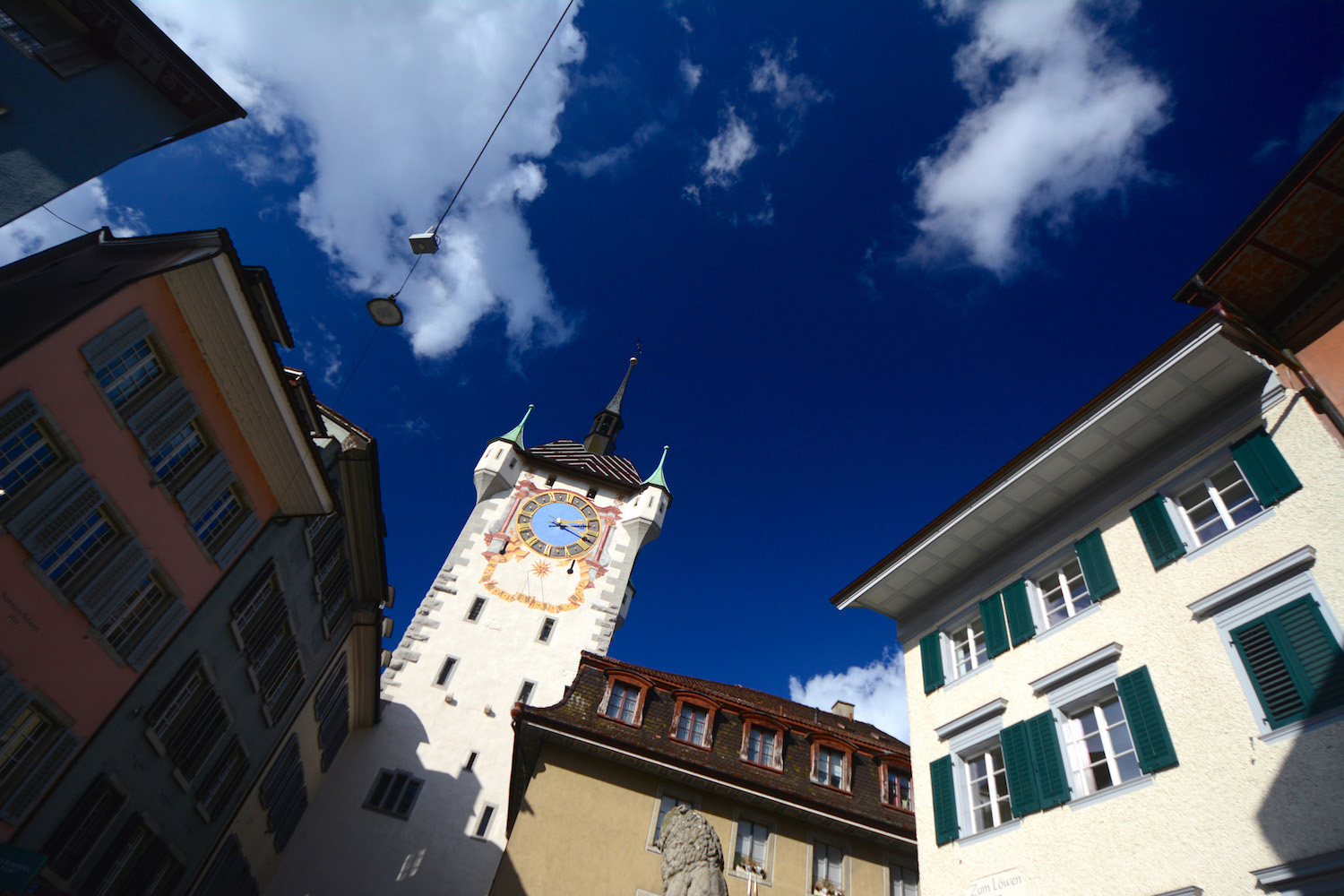 Why do I mention this now? Well, because due to Switzerland's size, taking day trips is one of the best ways to spend three days in Zurich. And there are literally dozens to choose from, whether you head north to the spectacular Rheinfall waterfall or due south to charming lakeside cities like Luzern or Zug. Travel southwestward to the Swiss capital of Bern , or go to the northwest instead, where medieval Baden and quasi-futuristic Bruno Weber Park in Dietikon await.
Go Tell It On The Mountain
Another great use of a Swiss Pass is traveling to the Swiss Alps. The first and most scenic option for doing so would be to ride a normal train to St. Moritz, then take the Glacier Express to the town of Zermatt. Zermatt is where most expeditions to the famous Matterhorn set off, although you'll need to take a funicular, cable car and/or gondola to get close enough to the mountain to appreciate its beauty.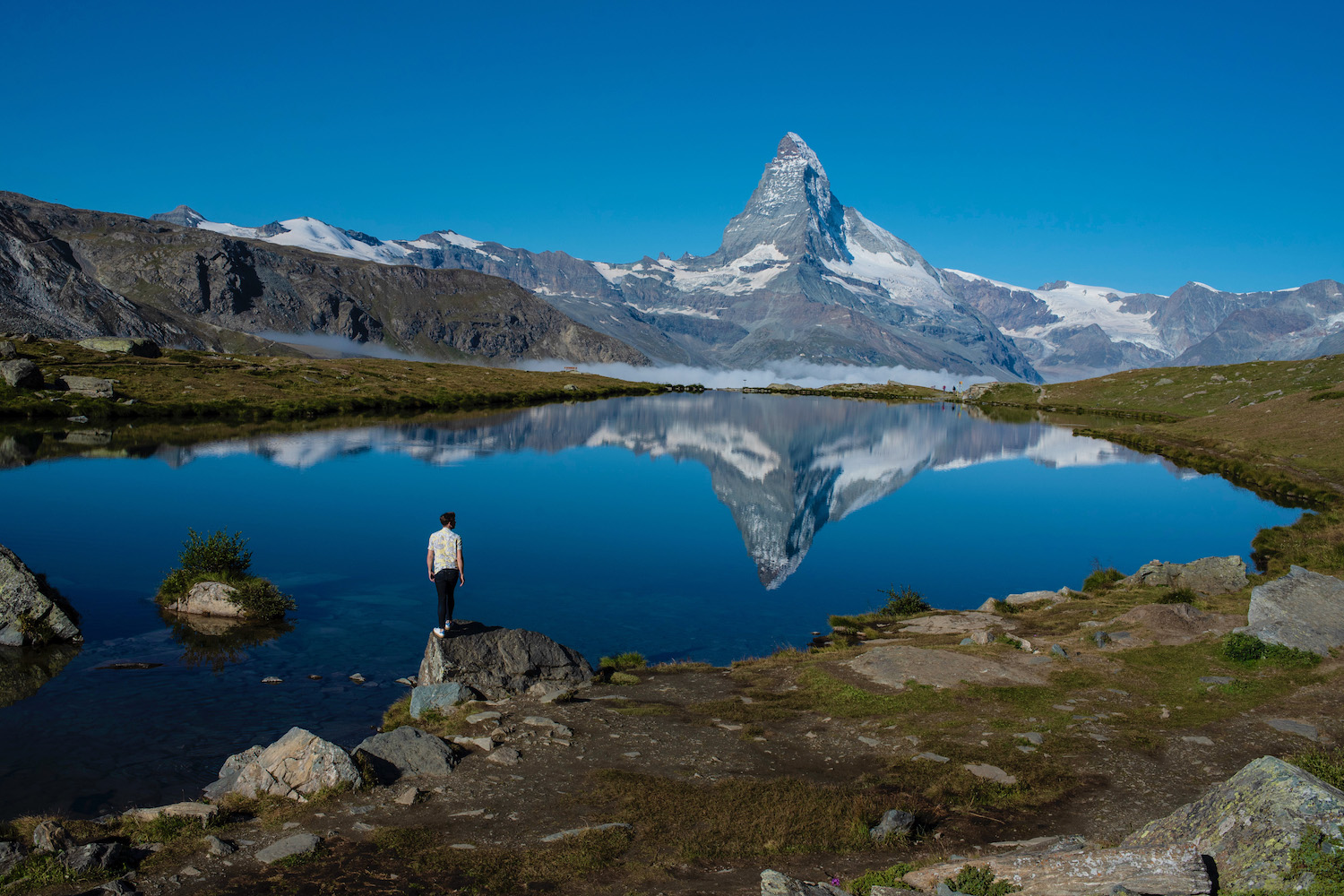 With this being said, Zermatt is a little bit intense for a day trip from Zurich, even if it can technically be done. A more realistic option would be to visit Alps closer to the city, be it Engelberg or Melchsee-Frutt near the aforementioned city of Luzern, or by riding the train to the adventure capital of Interlaken, then taking a cable car up to Jungfraujoch, aka the "Top of Europe."
Is 3 Days Enough in Zurich?
On one hand, it's perfectly easy to see Zurich in 3 days, whether you spend most of your time in the city center or take some of the day trips I've mentioned. In some ways, it's advisable to think of your trip to Zurich as including destinations on the city's periphery, and even farther afield in the Swiss Alps. In an expensive country like Switzerland, packing each day as full as possible is essential to getting good bang for your buck…er, france?
Indeed, if you solely plan to stay in Zurich proper (and don't have a business-related reason for doing so), it's difficult for me to imagine why you'd want to spend more than a couple of days in the city. Again, while there is nothing wrong with Zurich (like Geneva, it's a beautiful city in its own right), there are just so many other places elsewhere in Switzerland at least (if not more) worthy of your time.
Other FAQ About Your Zurich Itinerary
How many days do you need in Zurich, Switzerland?
Obviously, I'm partial to spending about three days in Zurich, with one totally in the city center, another day-tripping to nearby cantons such as Aargau or Luzern and yet another making an excursion into the Swiss Alps. If you solely want to stay within Zurich-proper, spend at least two nights in Zurich.
What is there to do in Zurich for 2 days?
Two days in Zurich allows you to devote a full 24 hours to Zurich's city center, and then spend one day outside the city center. Some people will take an easy day trip, such as to the Rheinfall waterfall north of the city. Others will be more ambitious, riding the Glacier Express train from St. Moritz to Zermatt, getting up-close-and-personal with the Matterhorn and coming back the same day.
What is the best month to visit Zurich?
Like most of the rest of Switzerland, Zurich enjoys hot, sunny weather during the months of July and August, and tends to be frozen between about December and March. With this being said, Zurich is a city you can enjoy regardless of what the weather's doing; don't stress too much about when you come.
The Bottom Line
Whether you follow my advice on how many days to spend in Zurich, or do your own thing, one thing is for certain: "Downtown Switzerland" is anything but boring. Explore things to do in Zurich city center, like walking along the River Limmat or picnicking on the shore of Lake Zurich, or take day trips to the Swiss Alps or nearby Cantons like Aargau and Luzern. Want to really take your next Switzerland trip to the next level? Hire me as your Travel Coach—and let me sweat the details!