Indonesia is an absolutely massive country, comprises of literally thousands of islands, and stretches further east to west than most continents. So, it came as a surprise to many of my friends that my 2014 birthday trip there would last for just one month. "Do you really expect," they'd ask, mockingly, "you can see all of Indonesia in one month?"
Their questions were mostly rhetorical, but I'm not stupid: Of course I knew I couldn't see all of Indonesia in one month. What I did know, partially because of research and partially 'cause I'm a badass who always gets what he wants, was that one month would give me a perfect cross-section of Indonesian and allow me to have all the experiences one has while in Indonesia. Namely: Big cities, ancient history, volcanoes, rainforests, orangutans, indigenous culture and beaches.
If you're headed to Indonesia, but don't have a lot of time to spend there, read on to see a sample itinerary for one month in Indonesia, which can easily be modified up or down for a shorter or longer trip. Alternatively, click through the articles on the right side of this page for more general inspiration.
Practical Matters
When to Visit Indonesia
As is the case in much of the rest of Southeast Asia, there are two seasons in Indonesia: Wet and dry. And unless you have a particular reason for chasing the monsoon, you'll want to visit Indonesia during the dry season, which takes place from roughly April until October (the opposite, notably, from much of the rest of the region), depending on where in the country you want to travel.
How to Get Around
Indonesia is huge—roughly the same size, east to west, as the lower 48 U.S. states—and although some islands boast adequate (and improving) infrastructure, it's mostly awful. If you have more time than money, you can take boats between the islands that make up the archipelago, otherwise your best option is to fly. Thankfully, a number of low-cost carriers exist, and you can often buy walk-up fares as cheap as you would buy fares in advance, if seats are available that is.
Where to Stay
Indonesia offers every conceivable accommodation, from huts on the beach and cabins in the forest, to five-star hotels and ones of even greater luxury. The great news, as I'll go into in greater detail during the next section, is that no matter where you stay in Indonesia, it's guaranteed to be a great value.
Money, Costs and Communication
Indonesia uses the rupiah and in most of the country, cash is king, although you can use credit cards more and more, particularly in large cities like Jakarta and Surabaya and in Bali. As I mentioned earlier, Indonesia is extremely cheap—with few exceptions, one of the cheaper countries in Southeast Asia. Wi-Fi and Internet penetration are generally good, although I do recommend that you purchase a local SIM card for your own sanity.
Jakarta's Urban Jungle
I love huge Asian cities, so when the choice came to fly directly from Jakarta to somewhere else in Indonesia (as many, many travelers do) or to stay and explore, I obviously chose the latter. Jakarta is the most obvious among Indonesia places to visit, if only because of its convenience, though I think the city has more going for it than meets the eye.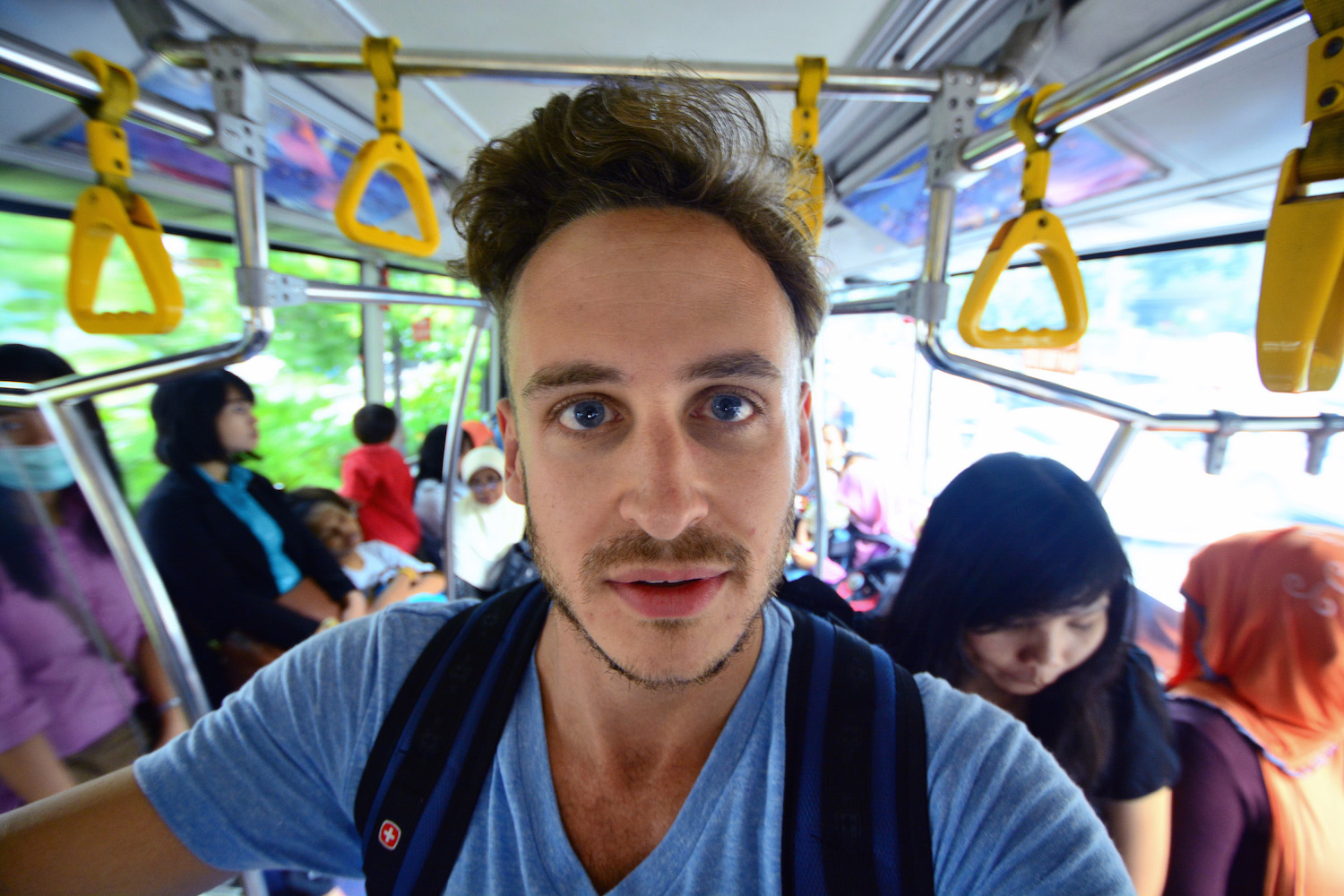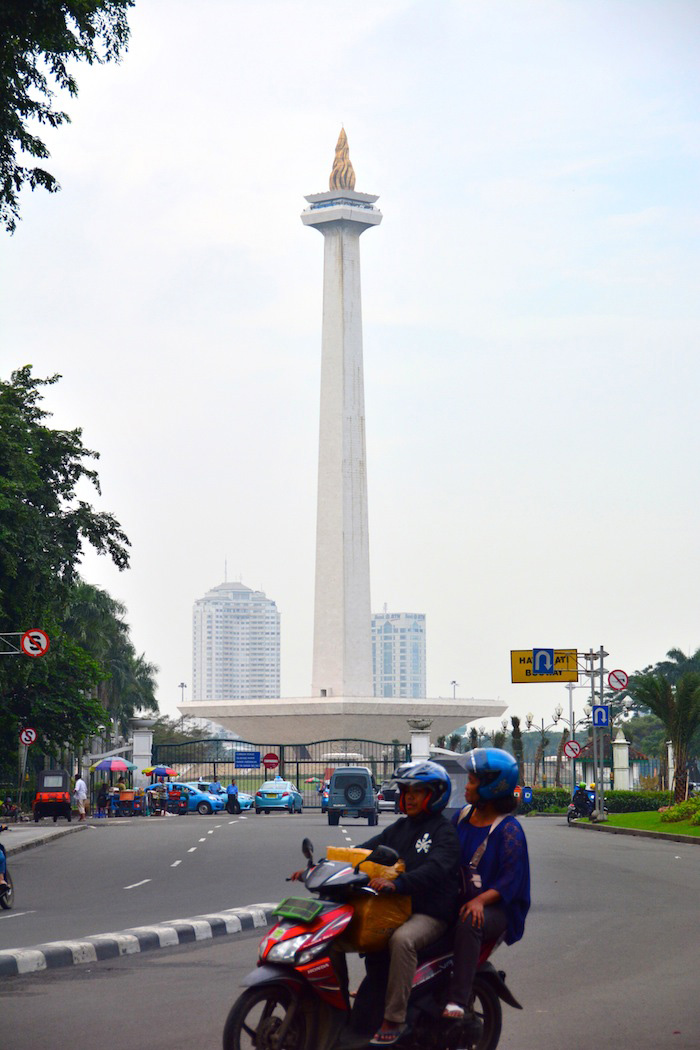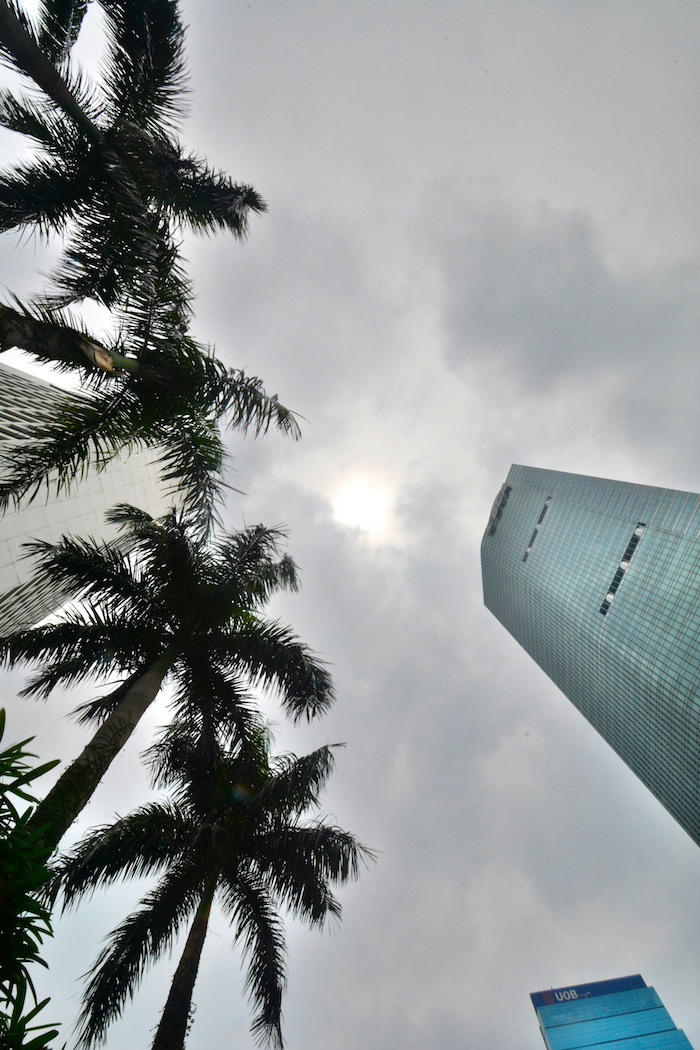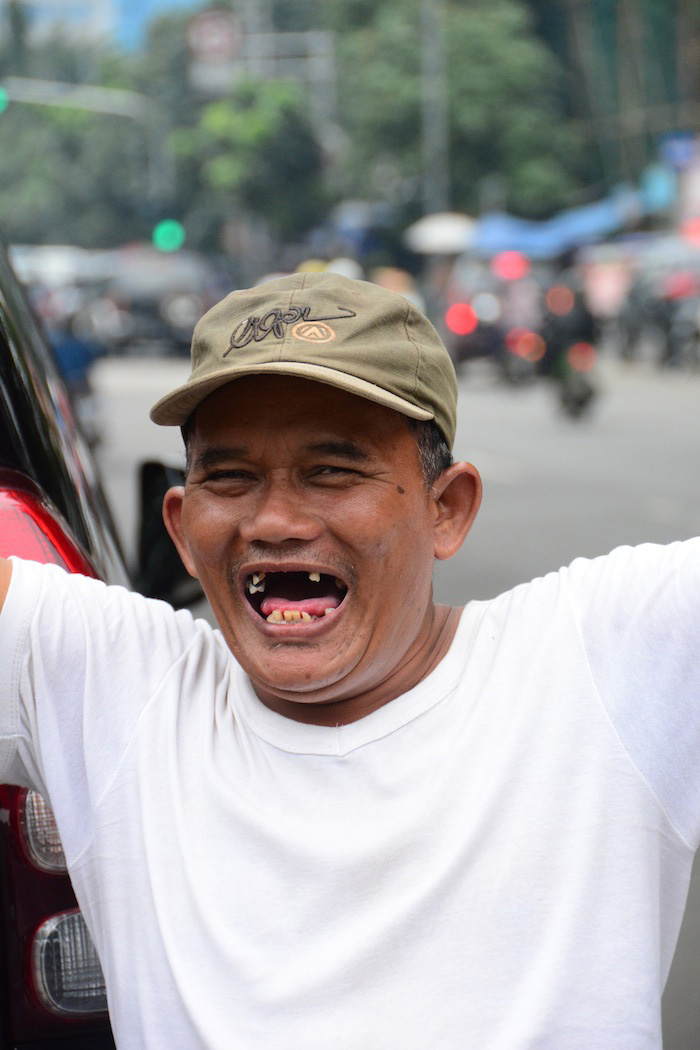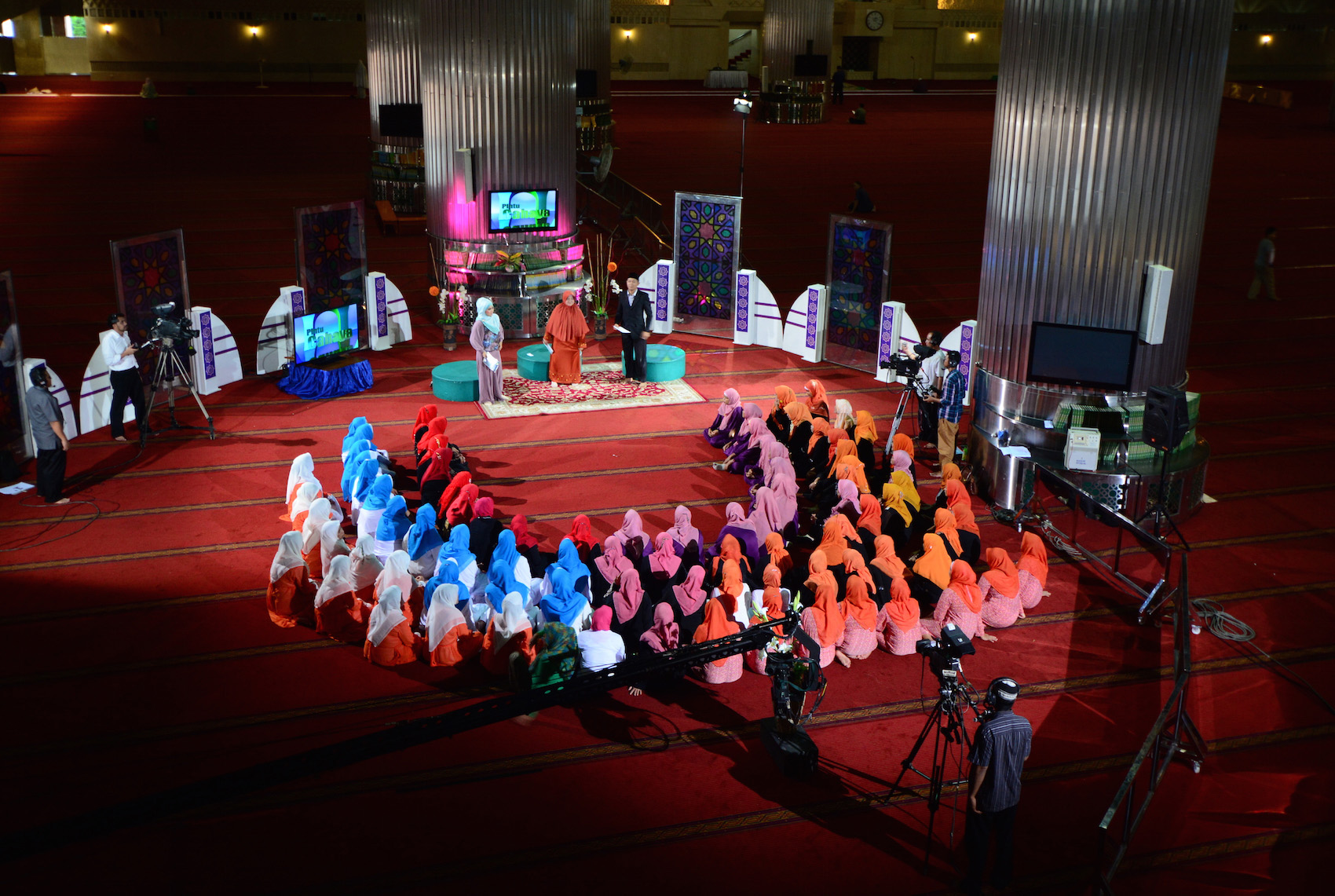 Even if you're not a huge fan of cities, the good news is that you only need 1-2 days to explore Jakarta, whether you stick to mainstream attractions such as Monas National Monument, Istiklal Mosque and Batavia Old City, or take to the streets of the city on foot and mingle with friendly locals like I did.
Wild Orangutans in Borneo
There are a lot of places to see orangutans in Indonesia, but for me, seeing them in the wild and undisturbed by humans was very important. As a result, I flew from Jakarta to Ketapang, a city in Borneo, and made a beeline for Gunung Palung National Park.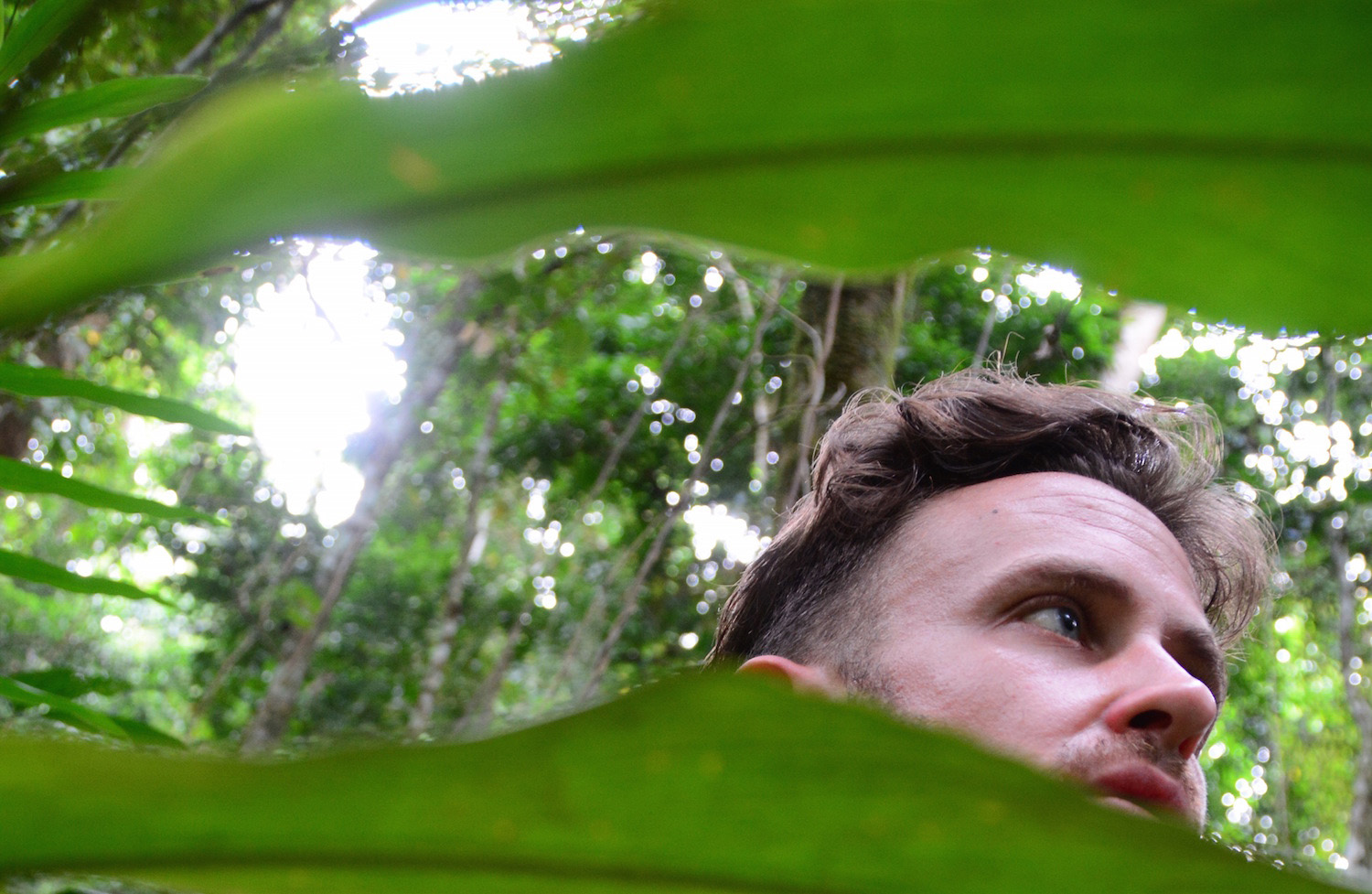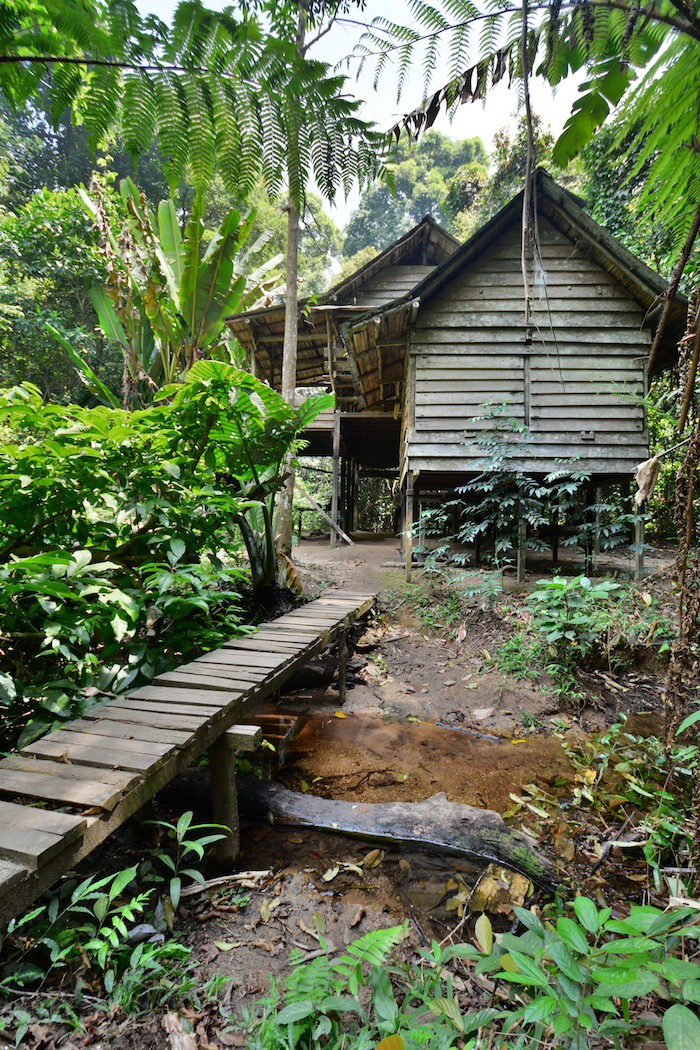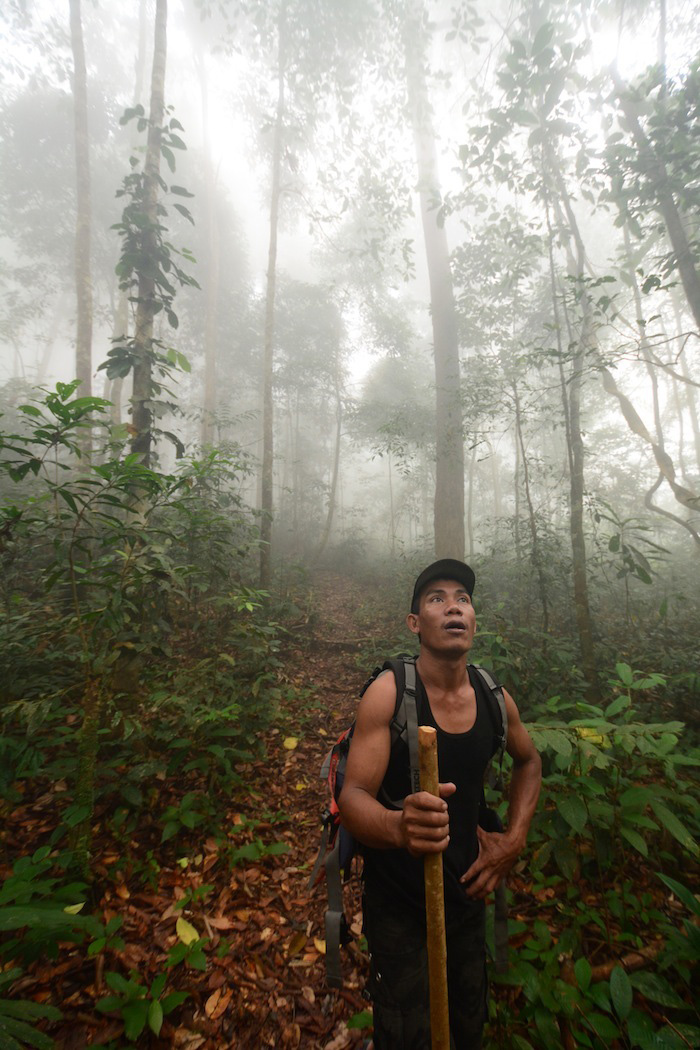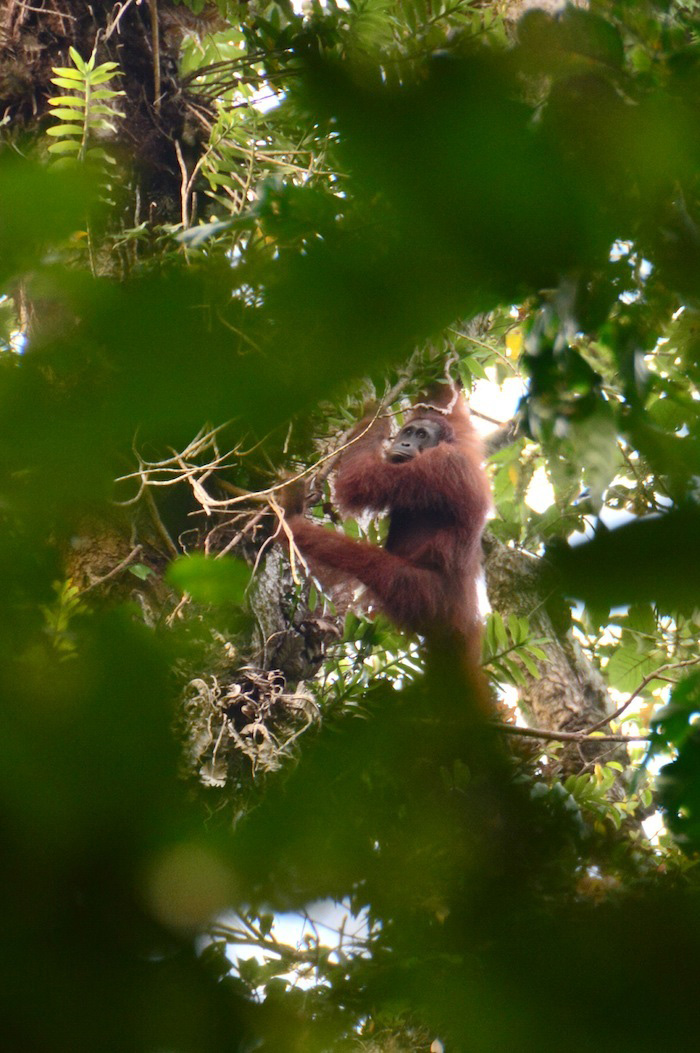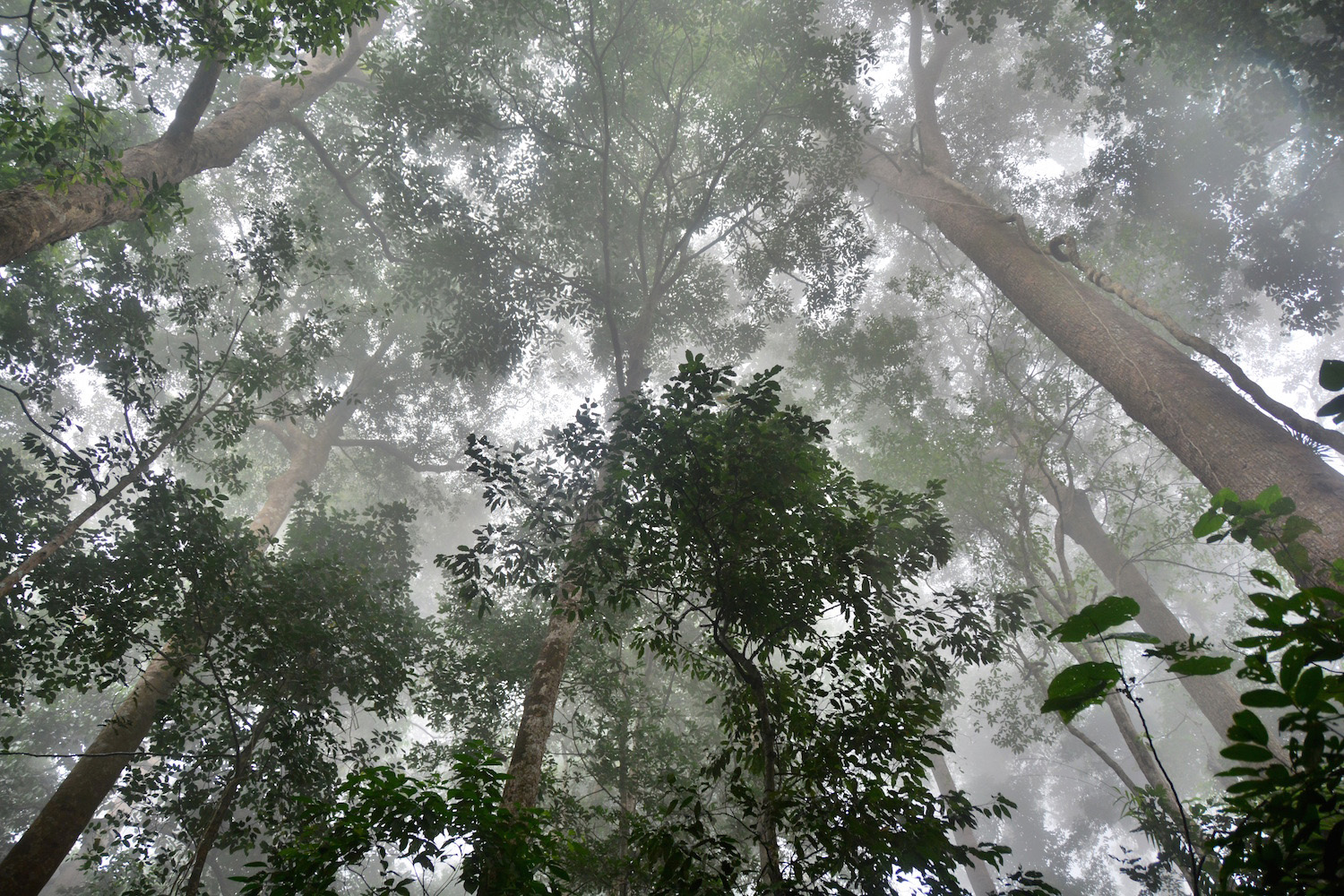 Trekking in Gunung Palung, packages for which are sold exclusively through Nasalis Tour & Travel, is not easy. I hiked seven hours per day for three days, which was hard even given my general level of fitness. It is, however, worth it: I saw five wild orangutans and dozens of macaques and gibbons, which says nothing of how wonderful it is to camp in the middle of the jungle.
The Sultan's Dominion
After spending three days in Borneo (if you have longer than one month in Indonesia, I highly recommend staying in Borneo longer), I flew to Yogyakarta, a city in south-central Java that is in many ways the cradle of Indonesian history.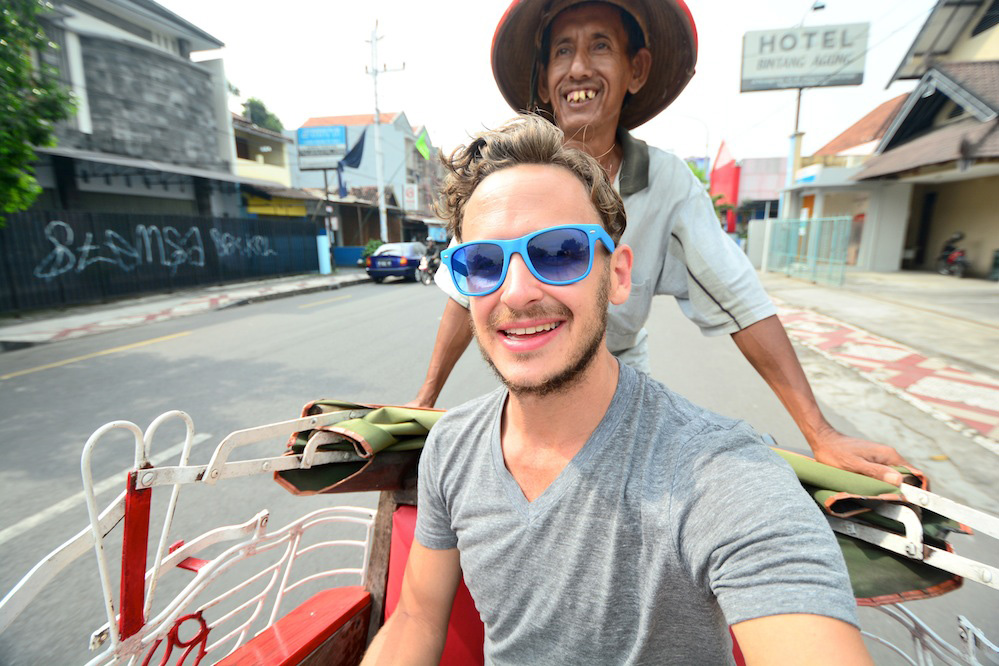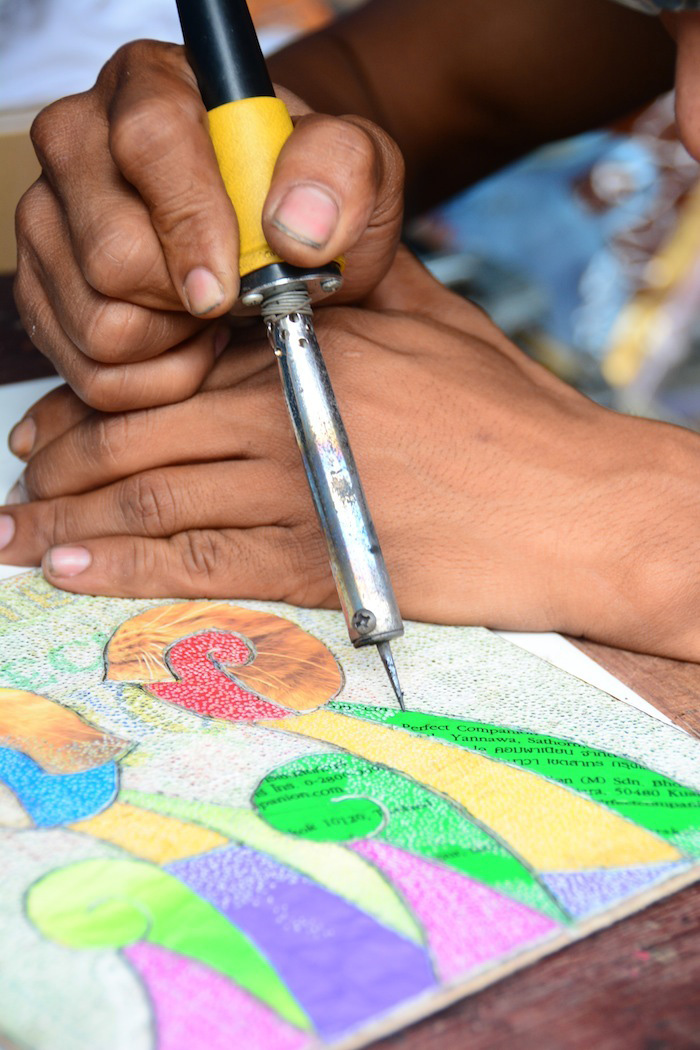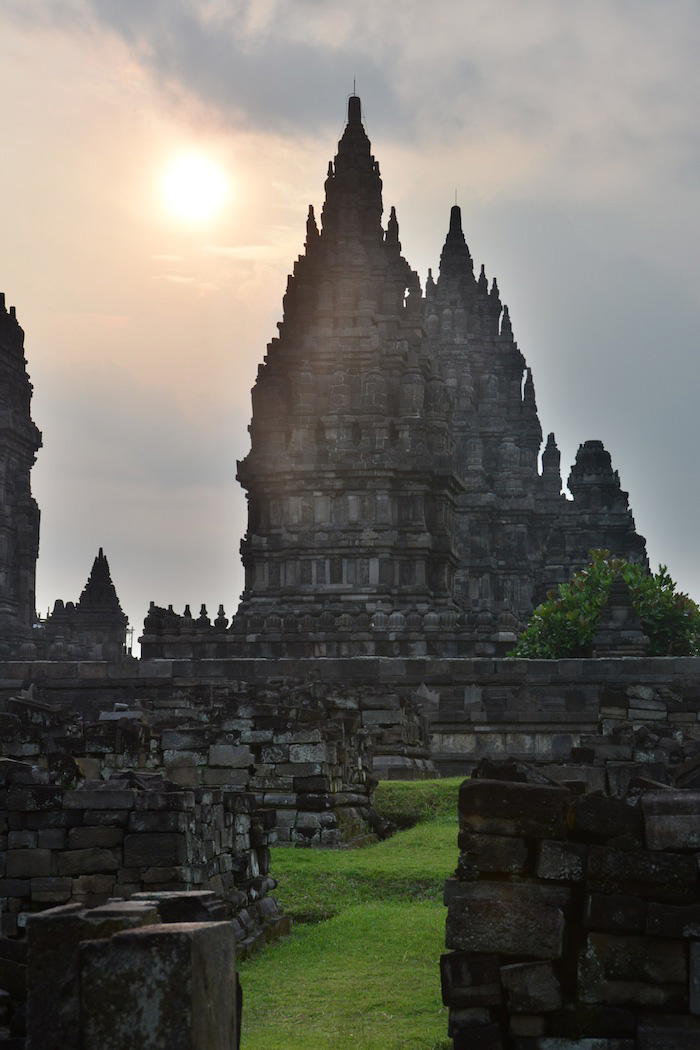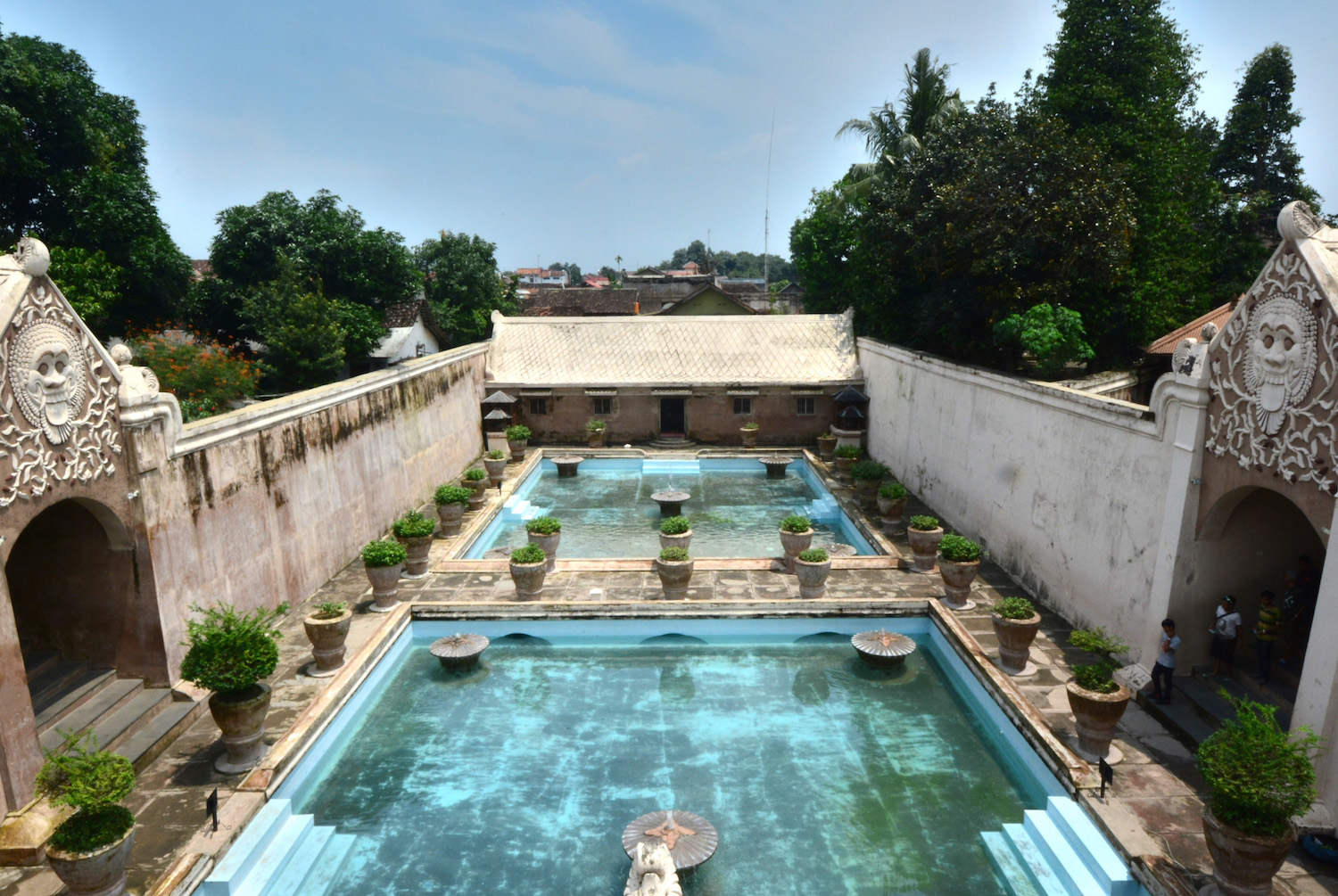 Within the city I traipsed through the Kraton, an imperial palace where the local sultan still lives and the Tamansari "water palace" where his predecessors bathed with virgins. Afterwards, I headed outside the city and explored ancient Hindu and Buddhist temples of Prambanan and Borobudur, certainly among the best of Indonesia in terms of ambiance and photogenic appeal.
Volcanoes in Indonesia
My second night in Yogyakarta, I remarked to a local I met how silly I thought it was that my family worried for my safety in Indonesia. "The odds of a volcano erupting during my one month in Indonesia are almost zero," I laughed.
That night, Mt. Kelud erupted.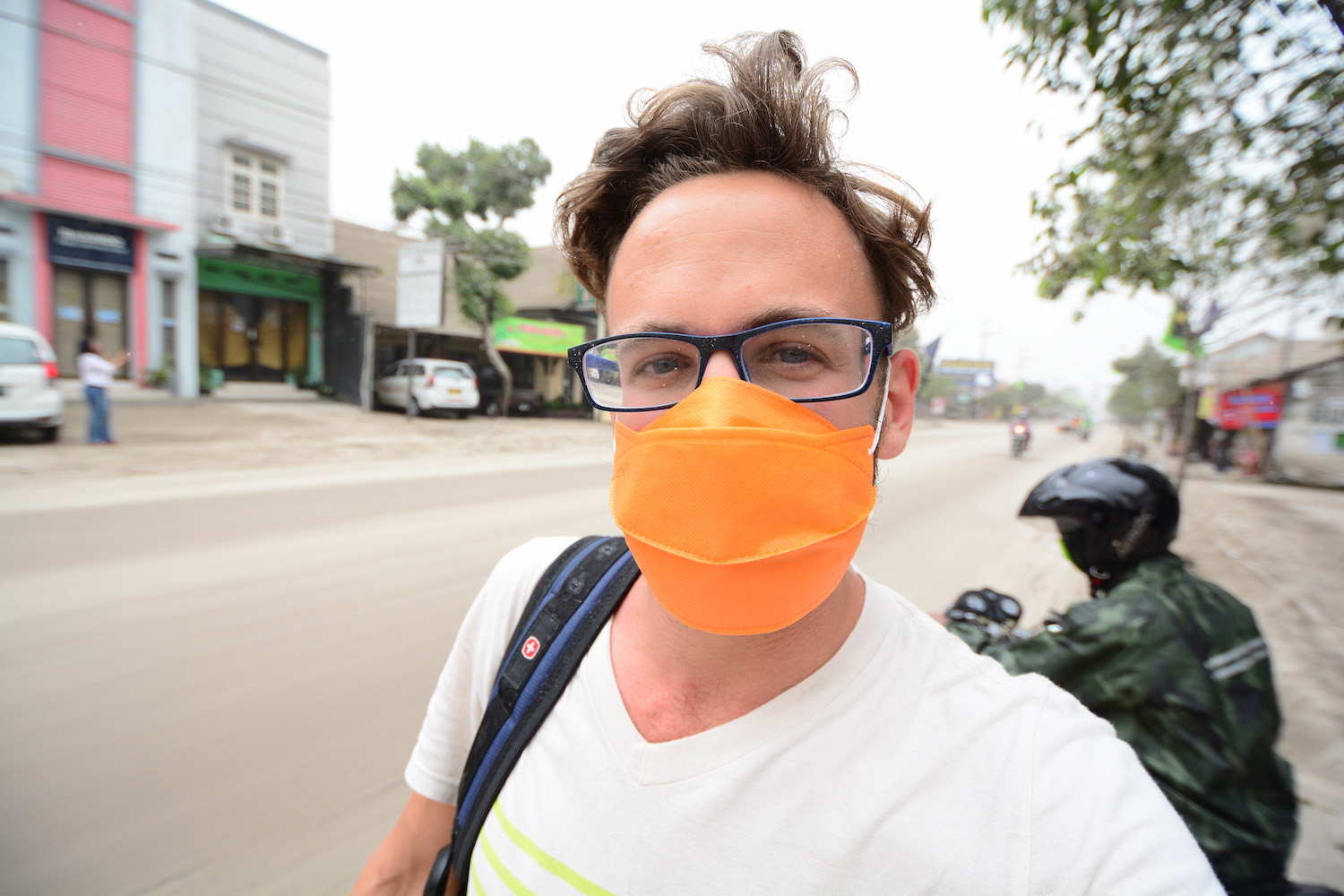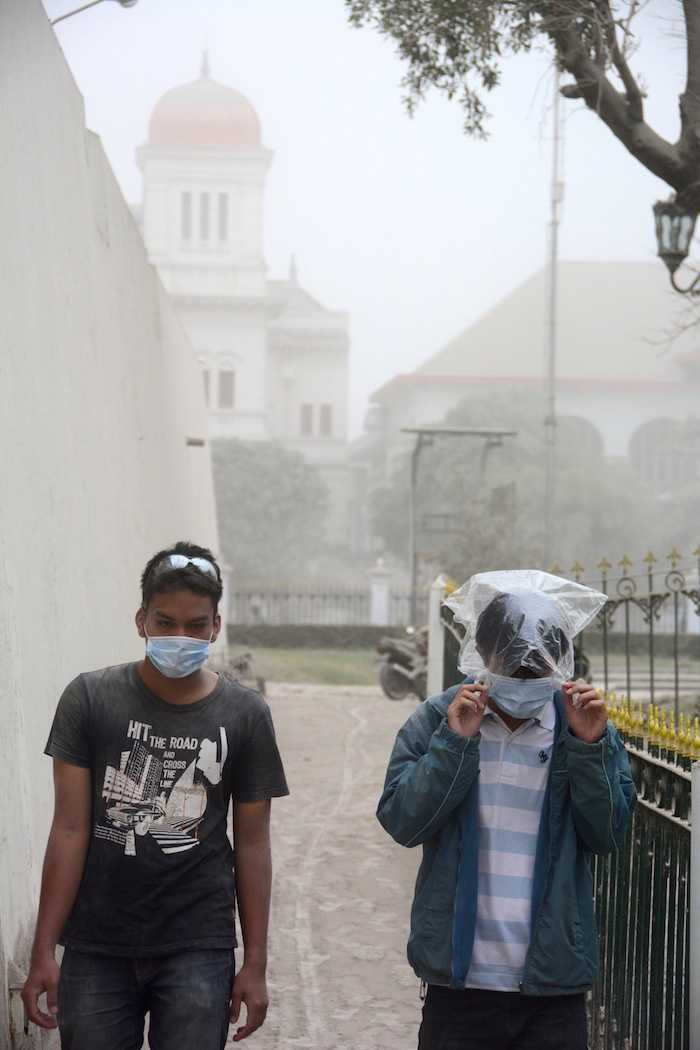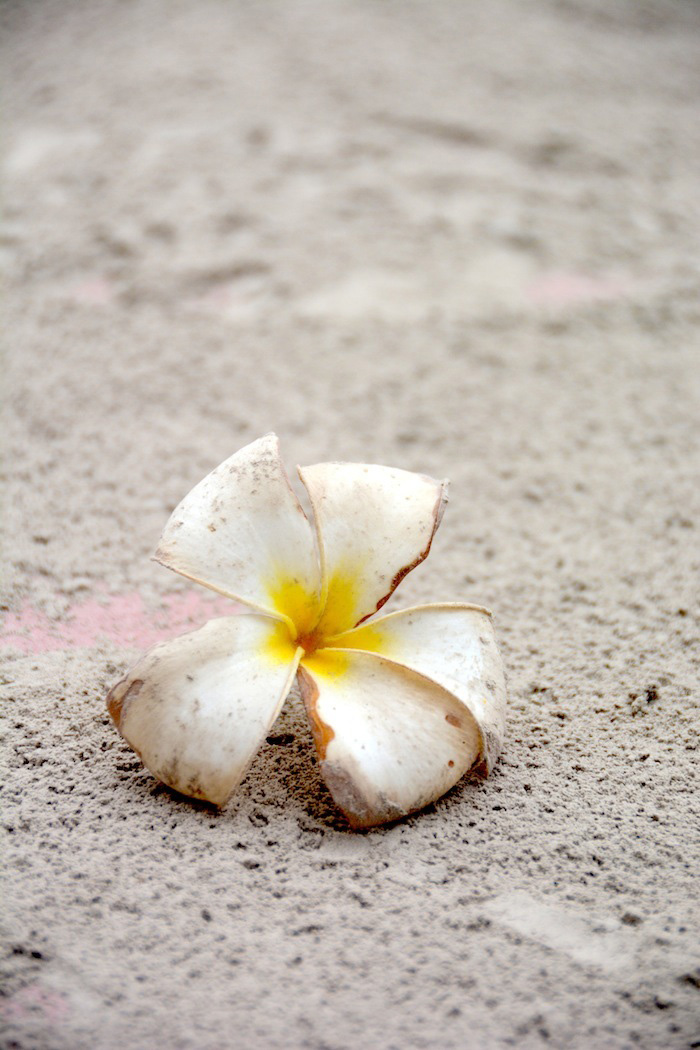 The Blue Fire of Kawah Ijen
If you think parading around like a Japanese tourist as the sky pisses volcanic ash sounds crazy, you'll never believe what I did next.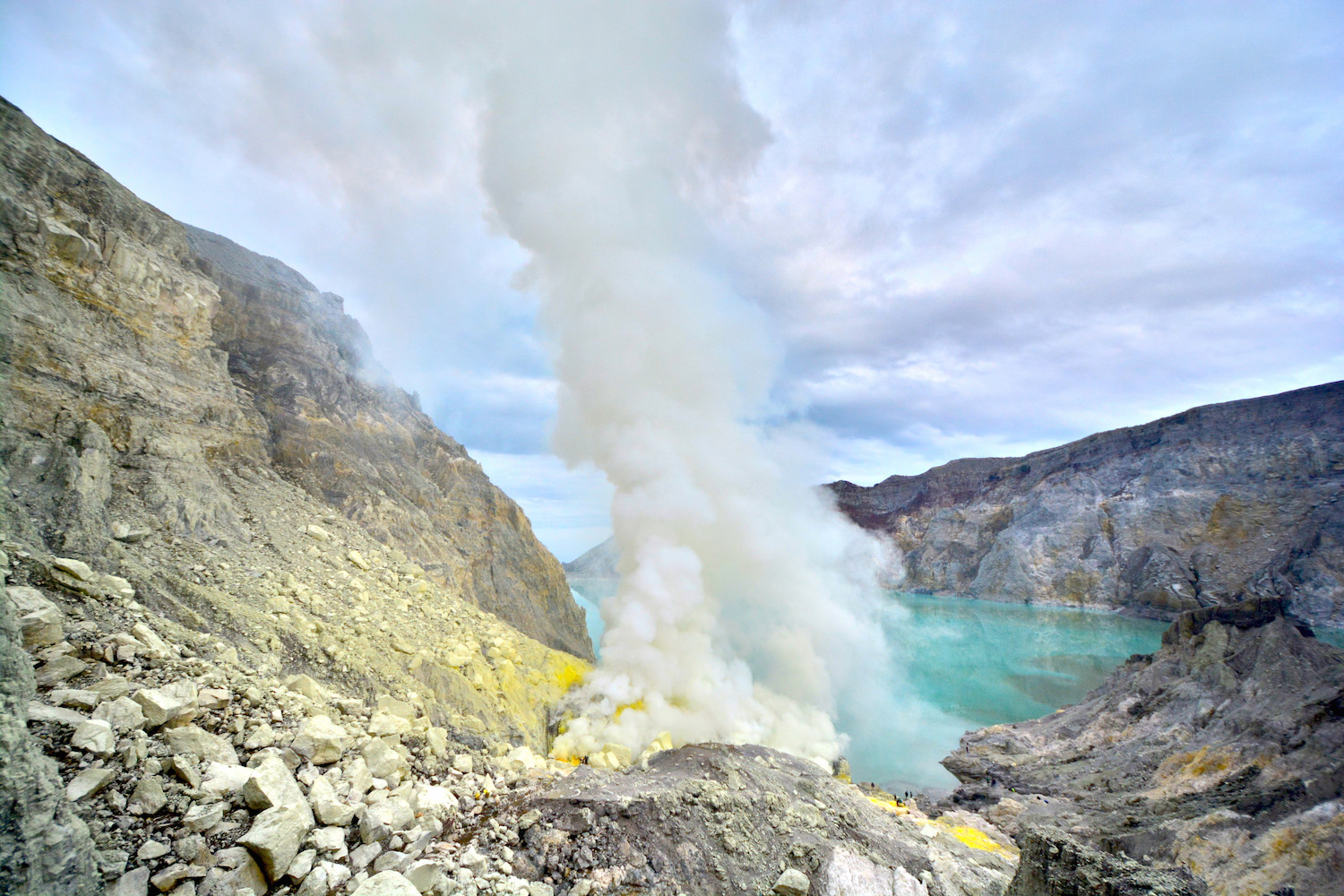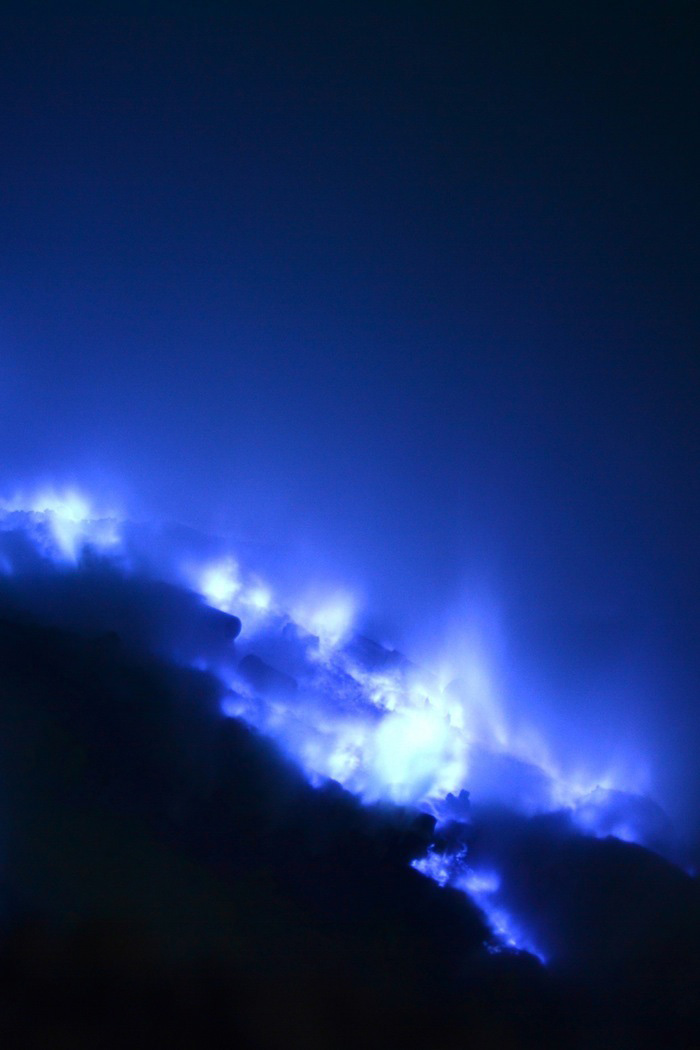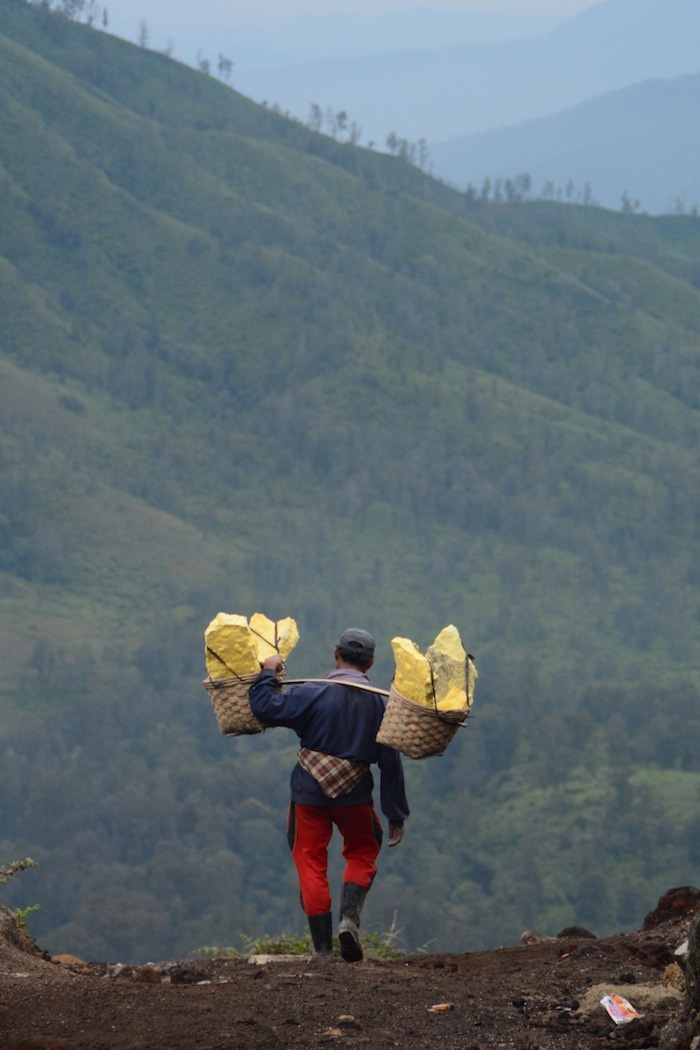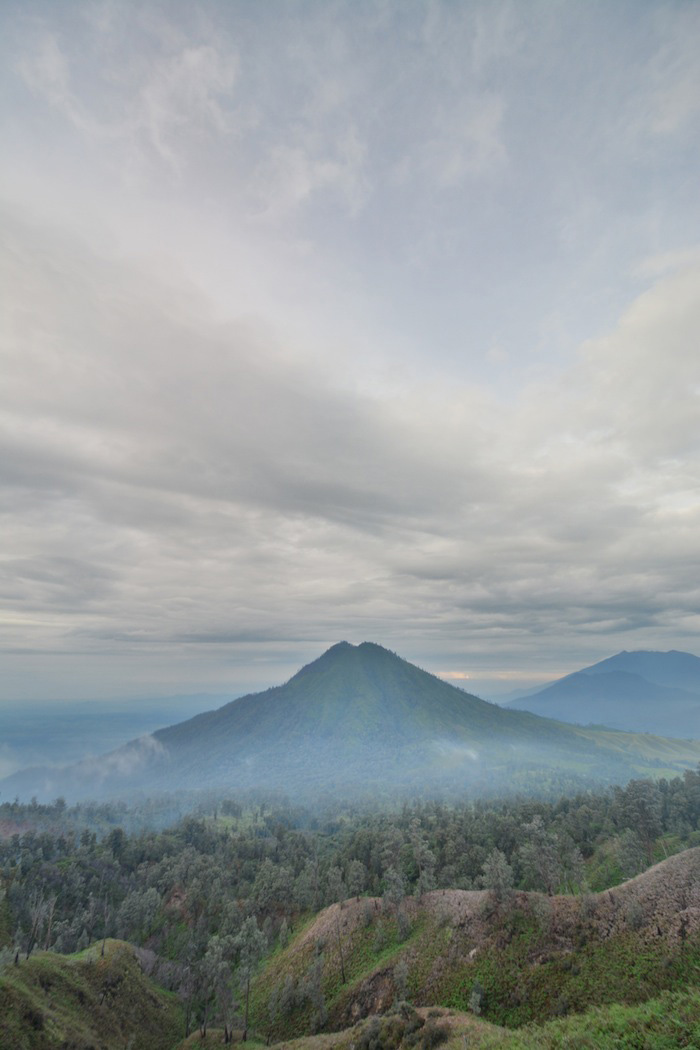 After traveling a whole day by train to the eastern tip of Java, I hiked six kilometers into the crater of Mt. Ijen, one of Mt. Kelud's siblings, whose sulfur-rich innards produce a blue glow at night, with only the moon to guide my way. You need at least a day to get to Kawah Ijen and a day to get out from it, but I assure you the hassle is worth it when it comes to this Indonesia volcano.
Birth and Death in Tana Toraja
After two days at Kawah Ijen, I took the train to Surabaya, then flew to Makassar, the capital of South Sulawesi. From there, I took a bus to what is probably the most famous place in all of Sulawesi: Tana Toraja.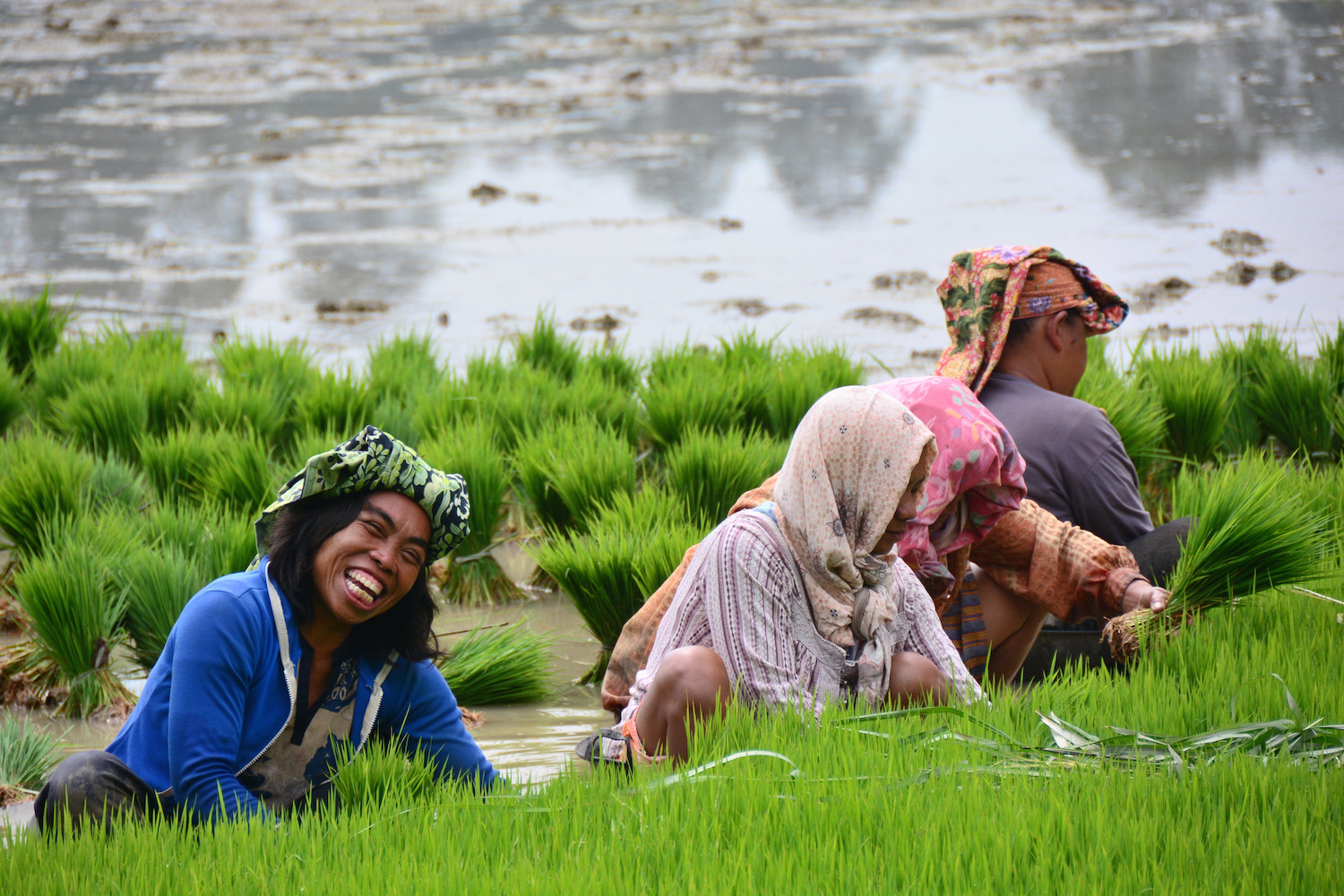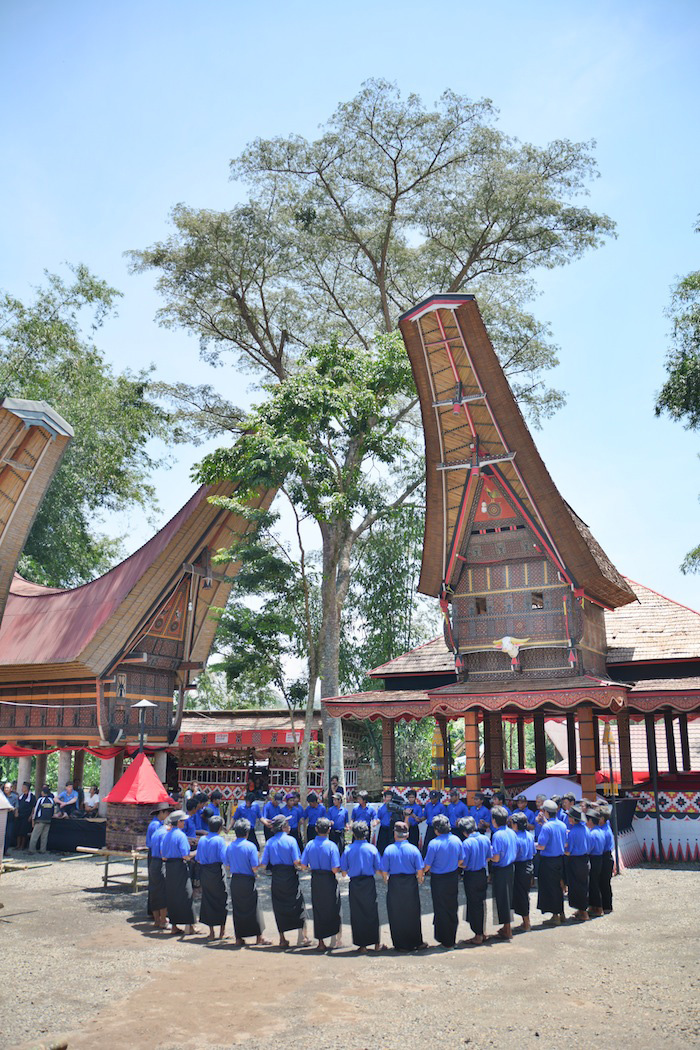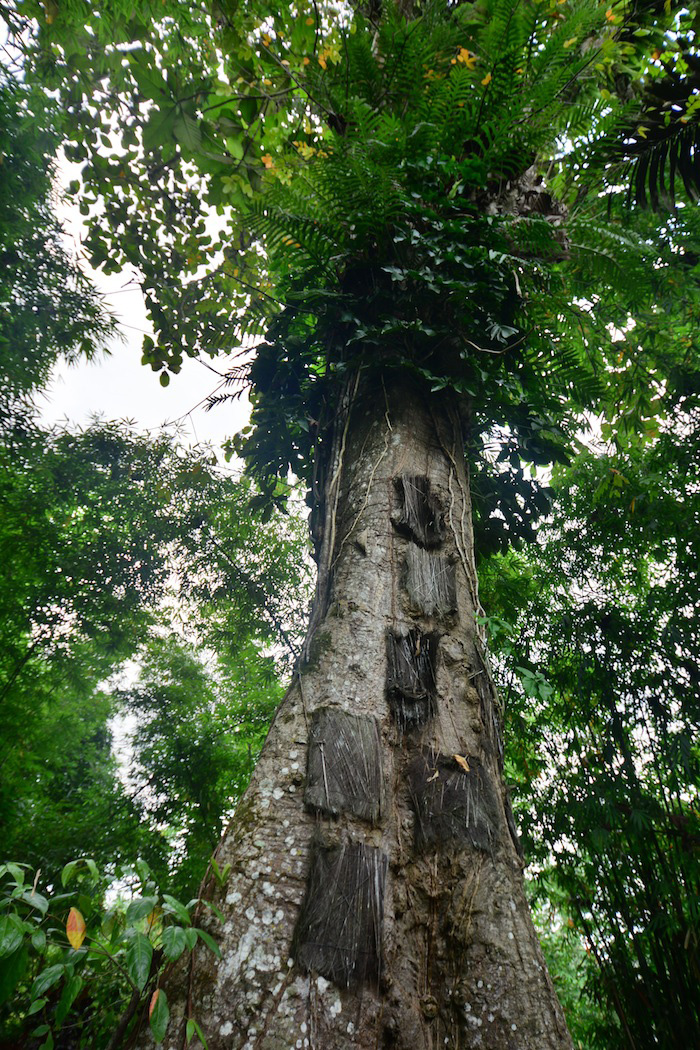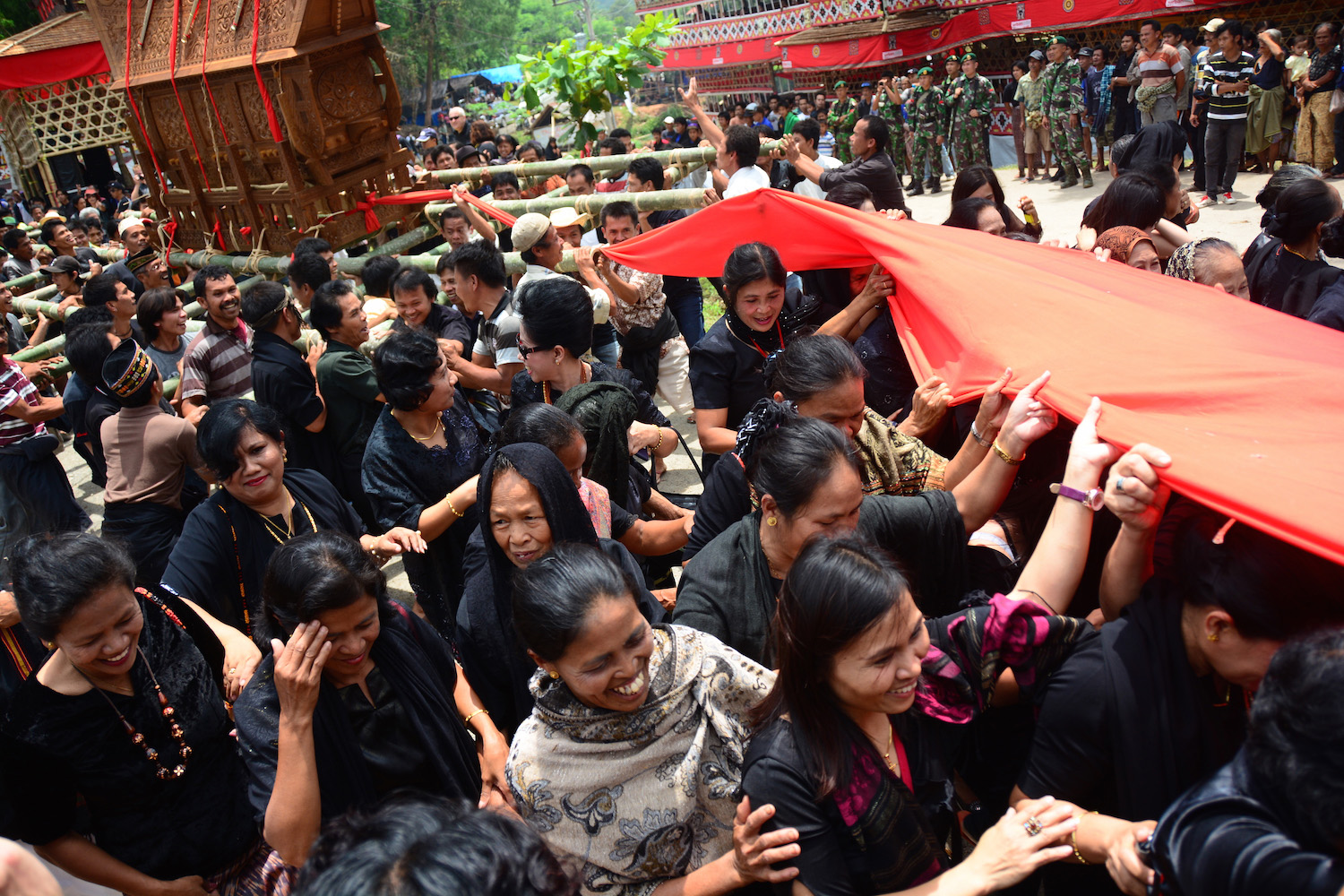 Internationally known for its elaborate funeral celebrations, Tana Toraja (which loosely translates to "Land of Heavenly Kings") is also home to some of the most breathtaking scenery I've ever seen. It's definitely a must visit during your one month in Indonesia. I spent three days here – and I wouldn't recommend any less – but you can definitely spend longer here if you have more time in Indonesia.
Raja Ampat's Lonely Paradise
If you've ever researched a trip to Indonesia, you've no doubt heard of Raja Ampat, which may be the last paradise in the world, let alone Indonesia. What you might not realize is how hard Raja Ampat is to reach. Even from Makassar, which is where I returned after three days in Tana Toraja, it requires a (4 a.m.) flight, a 3-hour ferry and then a speed boat to whichever of the dozens of Raja Ampat islands you decide to stay at.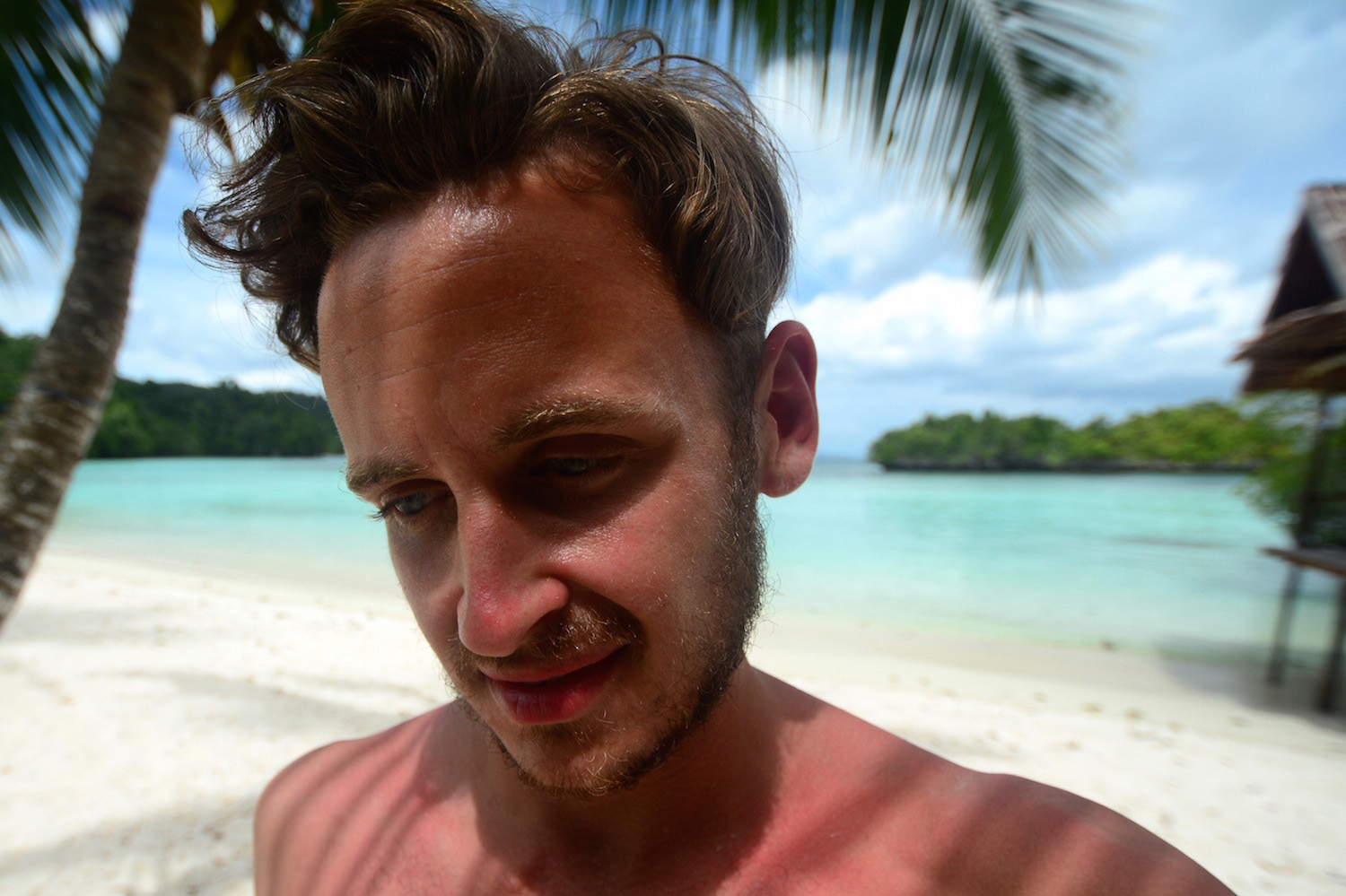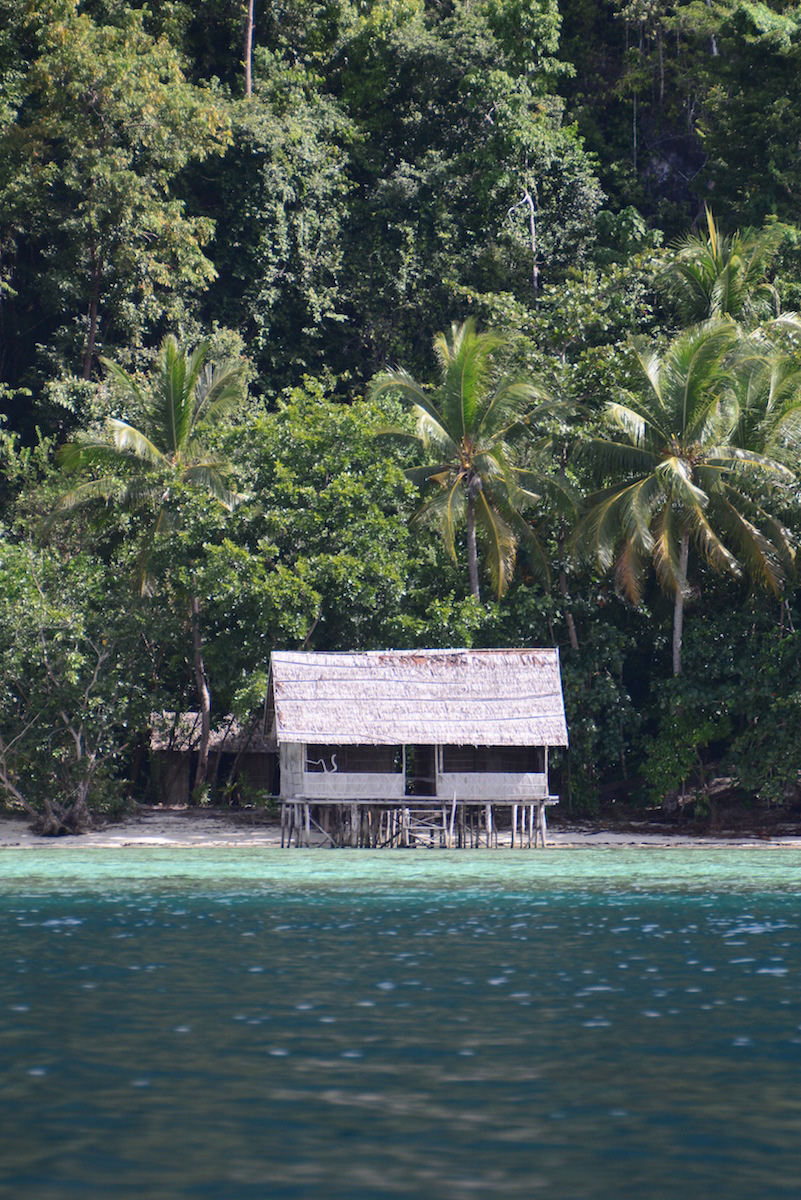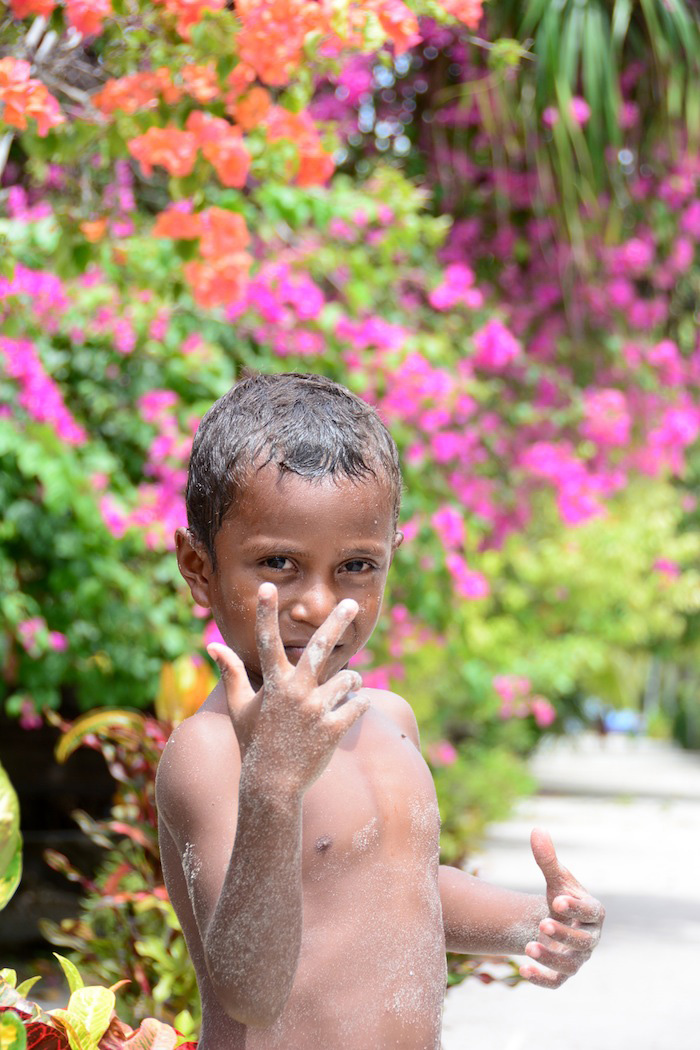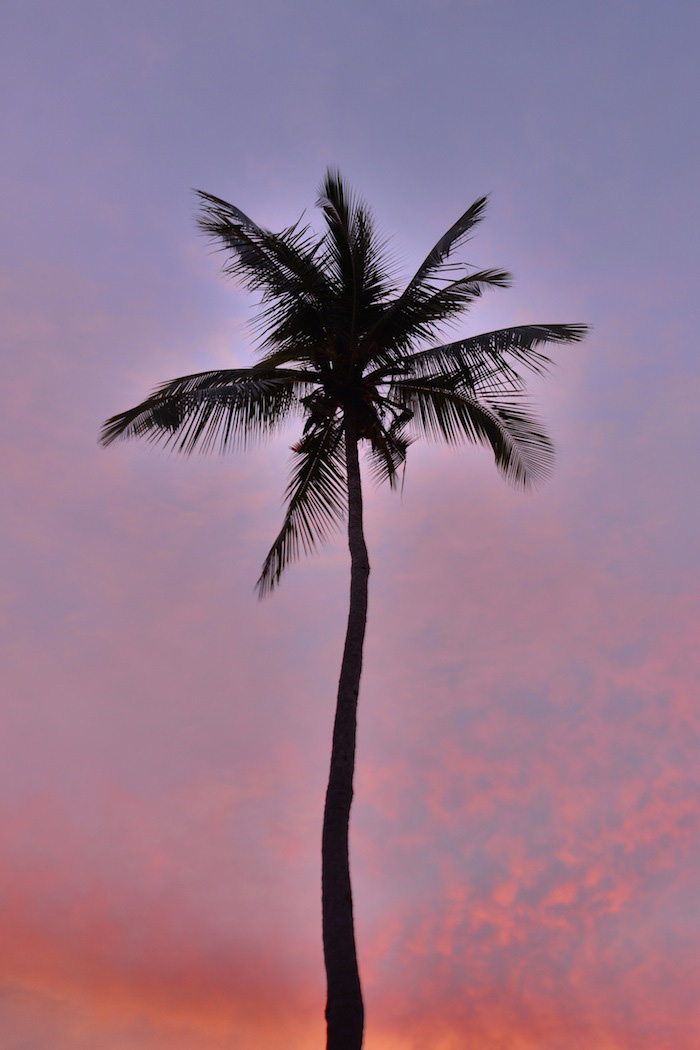 This being said, Raja Ampat is absolutely amazing—among the best beaches in the world, without a doubt—and worth all the time and money it takes to get there. I finished out my one month in Indonesia with four days in Raja Ampat.
Alternate Indonesia Destinations
This four-week Indonesia itinerary is what I did and recommend, but as I mention often you can modify and change it as you see fit. Don't care about seeing orangutans in the wild? Headed to Tanjung Puting in Borneo, rather than Gunung Palung, or skip Borneo entirely and head west to Sumatra, which has dozens of places to see semi-domesticated orangutans.
Don't need to see the paradise beaches of Raja Ampat or the blue fire of Kawah Ijen? Skip both and head to Lombok Island, where you can hike inside a spectacular volcano and chill on the idyllic beaches of the Gili Islands.
Travel Between Indonesia's Islands
One thing about spending one month in Indonesia, as oppose to a greater length of time, is that you will have to fly between the vast majority of destinations. The good news is that prices for Indonesian plane tickets remain quite low up until the day of departure and you can typically buy them right at the airport. I rarely paid more than 100 USD for a one-way ticket!
The not-so-good news is that Indonesia flights are often delayed, and at many small airports, there is nothing to do to pass the time. The best thing to do is find local people who speak English, whose kindness and hospitality will make delays pass quickly.
Money in Indonesia
Indonesia uses the rupiah, a currency whose low value makes the amounts you need to withdraw staggering – its exchange rate hovers around 10,000 IDR = 1 USD. Keep in mind that many Indonesian ATMs, especially outside of major cities, severely restrict the amounts you can withdraw. On many occasions, I've been able to withdraw as little as 1,250,000 IDR, or around 100 USD. Credit cards are generally only accepted in very nice (expensive!) hotels, so it's a good idea to keep plenty of cash on hand at all times.
Indonesia Visas
Indonesia issues visas on arrival to visitors from most countries, but you will need to pay in cash. As of March 2014, the Indonesia visa fee for U.S., U.K. and Australia citizens is 25 US dollars. Keep in mind that when you depart Indonesia, you'll need to pay a departure tax of 150,000 Indonesian rupiah, or about $12 as of March 2014.