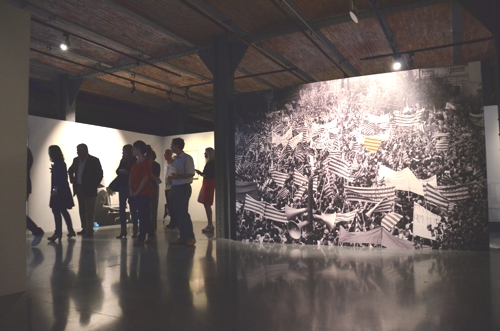 Spain Travel Guide
Headed to Spain? I sure wish I was I was going back soon. Spain is home to one of the warmest, most iconic cultures in all of Europe, the fantastic large cities of Madrid and Barcelona (home to its own "Catalonian" subculture) notwithstanding. Let's not even talk about the tapas, sangria or other awesome Spanish consumables just yet.
Indeed, I have visited Spain on two separate occasions and have barely scratched the surface of what there is to see when you travel in Spain. My most recent discovery is Bohemian Granada which, it would seem, is Spain's answer to my hometown of Austin, Texas.
Use my Spain travel guide as a basis for planning travel in Spain, but please do explore Spain as extensively as your time and money allow.
Places to Travel in Spain
Spain's most popular tourist destination is not surprisingly cosmopolitan Barcelona, a city that has more in common with mainland Europe than perhaps anywhere else on the Iberian peninsula.
Capital of Catalonia, a Spanish state that has been pushing for autonomy for most of modern Spain's history, Barcelona reminds me a bit of a Mediterranean version of Paris. Madrid, by contrast, is more stately and proper, whether you stick to tourist areas like Puerta del Sol and the Royal Palace, or spend a day exploring Madrid's huge Parque del Buen Retiro.
Aren't sure which city you'll like better? I'm not either, but I do my best to weigh in on the Barcelona vs. Madrid debate here.
The aforementioned city of Granada is famous for more than just the fact that it's laid-back and cool. Granada is where you can take Alhambra tours. Alhambra is an Arab-inspired castle that dates back to the Moorish period of Spanish history. Granada is also an ideal base for travelers who wish to explore Spain's Mediterranean coastline.
Cost of Travel in Spain
Like Portugal, Spain is an extremely cheap place to travel, especially as far as Europe is concerned. You can read more about that in the article I wrote addressing the question "Is Spain Expensive?".
Transportation in Spain
Spain's transportation infrastructure is not quite as sophisticated as what you'll find in northern Europe, or even in neighboring Portugal. For example, high-speed rail lines only recently began linking Madrid and Barcelona, the country's two main population centers. Other options for travel within Spain include long-distance buses; or cheap flights on Vueling, a low-cost airline based in Barcelona.
The Spanish Economic Crisis
Spain, like many other nations in southern Europe, has recently been in the news as a result of its role in Europe's economic crisis. Although I did lay eyes upon a makeshift "Occupy Madrid" demonstration (which was huge), the effect of economy-related protests on travelers in Spain appears to be rather minimal, if my experience is any indication.
Spain Visas
Spain is, as of this moment anyway, part of the European Union. As a result, the only reason you would need to obtain a visa for short-term travel in Spain is if nationals from your country also need a visa to enter the E.U. As is the case basically anywhere else in the world, you must obtain a Spanish visa if you plan to work, study or conduct official business in Spain.
Spain Travel Photos
Spain's charm and vitality is difficult to properly convey in words, but pictures do a more thorough job of it. Click below to view the best of my Spain travel photos: