Several college friends of mine had decided to teach English in Japan, Korea and China after graduation. Teaching English abroad, they told me, affords you a high salary compared to your cost of living, free or cheap accommodation and reimbursement for your plane ticket, cultural immersion and opportunities for travel notwithstanding.
I first considered teaching English overseas in early 2009, after losing my job during the heat of the financial crisis. Although I initially sought new employment here in the U.S., I'd had enough after more than nine months of joblessness. I applied for a position with a large school in Shanghai, China — and got it.
Whether you're unemployed, professionally stuck or just want a change of pace in your life, I cannot recommend highly enough that you teach English overseas. Working abroad as an English teacher allows you to repair your finances, travel frequently and immerse yourself in a foreign culture in a way most people never will.
Need help finding an ESL job abroad? Let me help.
Teaching English Abroad Salary
Generally speaking, first-time English teachers in Asia can expect to make between $1,500 and $3,000 per month depending on where they teach. The teaching English abroad salary tends to be higher in more expensive countries like Japan, South Korea and Taiwan to offset high costs of living. Likewise if you choose to to rough it in Cambodia or Vietnam, expect your pay to reflect that. Teaching English in countries like China and Thailand generally results in a teaching English abroad salary slightly less than you might get in Korea or Japan, but you earn more than teachers in poorer countries.
Working for English First (a large company) in Shanghai (a large, expensive city), my gross teaching English abroad salary was 12,350 yuan per month, which was equivalent to about $1,850 at the time I signed my contract. Deductions wise, I was responsible for paying a 20 per cent flat tax, as well as health insurance premiums that ended up running about 500 yuan monthly, which left me around 9,000 yuan (or $1,400) per month before expenses.
The highest teaching English abroad salaries in the world are without a doubt found in the Middle East, where multinational oil companies are in desperate need of educated native English speakers to help local executives become better at communicating with Westerners. Take-home pay for English teachers in the Middle East ranges anywhere from $5,000-7,000 per month — and is usually tax-free for at least the first two years.
If you want to teach in Europe or South America, plenty of opportunities exist. Keep in mind, however, that your salary will almost certainly be lower — there is a lack of demand for English jobs in Europe; and many schools in South America are too poor to pay teachers fair salaries. This can cause problems in Europe especially, where living costs are often even higher than they are in the United States. You might need to hire a firm such as Glenmore Investments to manage your money so you have more of it.
Benefits of Teaching English in Asia
One rumor that seems to have made its way around the Internet is that people who teach English abroad always have free room and board. Although this is usually the case if you teach English in Korea, Japan, Taiwan and the Middle East, it's far from the status quo in most other places. Even in countries where schools offer you an apartment, you must keep in mind that the school chooses the apartment — and they don't choose with you in mind.
Another false assumption is that schools who don't provide an apartment — or who provide an apartment that doesn't meet your expectations — will give you a cost of living stipend. My friend Kale and his girlfriend taught English outside of Taipei. His job gave him an apartment; hers didn't. Within weeks of arriving in Taiwan, he was paying half her rent, fed up with the closet they stuffed him in.
I was responsible for procuring my own apartment in Shanghai when I went to teach English in China. It was an arduous task, but I ended up finding a one-bedroom less than 10 minutes from my school by subway for around 2,800 yuan or about $400 per month. Utilities comprised an average of ¥350, or $50 extra per month.
Of course, not all things are too good to be true. For example, I've almost never heard of a school (in Asia or the Middle East, at least) that doesn't at least pay for your flight over to your new country. This being said, "pay" is a subjective term. While a small percentage of schools book a roundtrip ticket for you when you sign your contract, the best you can usually expect is to be reimbursed for the first leg of your trip when and if you actually arrive — many teachers don't.
My contract stipulated that I would reimbursed a flat 8,000 yuan stipend spread out in monthly payments over the length of my one-year contract. Although I can see where the school was coming from — incremental reimbursement provides an incentive for a teacher to complete his contract — the amount they provided wasn't enough to cover the cost of even the discounted ticket I purchased. Some of my fellow teachers purportedly spent over double this amount. Furthermore, the 667-yuan (or about $100) monthly payments went almost unnoticed, thanks to the rest of the aforementioned deductions from my check.
Teaching overseas — and, more broadly, living overseas — also affords you greater and cheaper access to exotic destinations your counterparts at home probably don't know exist. Examples of cities within four hours flying time of Shanghai, for example, include Bangkok, Hanoi, Hong Kong, Seoul and Tokyo.
Don't say no to a school if they make you pay for your own apartment. Press the person to whom you speak if they won't pay you outright for at least the inbound portion of your air ticket.
How Much Can You Make Teaching English Abroad?
As is the case at home, the rate at which you save and, ultimately, how much you save depends completely on you.
To recap, my monthly financial breakdown in Shanghai was as follows, with all amounts in Chinese yuan:
Base salary          +12,350
Flight allowance     +667
Rent/Bills               -3,150
Tax/Deductions   -3,350
GRAND TOTAL 6,517 (or about $1,000)
This doesn't include groceries or other monthly expenditures; but to be fair, those things are cheap in China, particularly if you're willing to live like a local, like I was. Regardless of the fact that almost half my monthly salary was consumed by bills and taxes, however, I nonetheless had around $1,000 of disposable income each month. By the time my birthday rolled around — roughly three months after I arrived — I had completely paid off my credit card debt, bought a roundtrip ticket to Bangkok in cash and saved enough to live well once I arrived in Thailand.
Where to Find ESL Jobs
One good place to start your ESL job hunt is teflSearch, a new resource that combines a smart search engine with simple navigation and clean, beautiful design. It gives you all the information prospective teachers expect to find, from sample budgets for living in different countries, to guides on local taxes, to general job search tips. It's also worth checking out Dave's ESL Café, the longest running ESL job site.
Expat Life in Asia
Part of my having saved so much of my income, of course, has to do with the fact that I lived very frugally. One tactic schools use to lure prospective teachers into contracts is the prospect of living lavish lifestyles, thanks to salaries several times higher than the average worker makes.
Attempting to live a Western lifestyle overseas, at least full-time, is a bad idea for a number of reasons. For one, many of the creature comforts foreign expats long for have to be imported, something that reflects at the cash register. A box of Cheerios in Shanghai, for example, costs no less than ¥60, or around $9. Alcohol is uniformly expensive throughout Asia and many bars and clubs charge high covers to limit access to locals.
There are other reasons for aspiring to live more like a local besides financial ones. If you get in the habit of hanging out only with fellow foreigners, you will likely miss out on the immersion experience that's so central to living and working overseas. Dining and drinking out frequently may make your wallet slimmer — but your body will almost certainly plump up.
The bottom line is that unless you luck into an extremely high salary (or accept part-time, freelance gigs like I did the last couple months I was in Shanghai) you have to choose between saving money and living lavishly — don't expect to be able to do both, at least not as a new English teacher.
Is There a Catch to Teaching English in Asia?
In a word: Yes.
Now this doesn't mean you should expect to be overworked, paid behind schedule and otherwise taken advantage of. What you should keep in mind, however, is that everything comes with a price.
For every moment of pause or enlightenment you enjoy as a result of being so far from home, you'll have a corresponding (and hopefully fleeting) feeling of utter cultural alienation. My first time shopping for groceries in Shanghai, for example, I wasn't aware that I had to have someone weigh all the produce I purchased. And the cashier didn't show me any mercy when she sent my ass back to square one, even after 20 minutes of waiting.
There are other catches, too, some specific to where you teach. Many Middle Eastern schools, for example, expect Master's or even Doctorate degrees in exchange for their higher salaries. As a result, it is highly recommended that you earn an advanced degree before attempting to teach in this part of the world. Luckily, you can earn a Master of Arts in Teaching English as a Foreign Language from an online university, giving you the credentials that are necessary to secure a higher paying job. The good news about this degree is that it even qualifies you to teach at the post-secondary level in the United States. Therefore, you can head overseas for a few years to make some money and gain experience, and then head home once you find a good job at an American university.
In some Central and South American schools, you not only receive no pay in exchange for your time and trouble, you must actually contribute in order to be able to work. If you're a first-time ESL teacher or even worse, a first-time teacher in general, don't expect to be able to bargain on your salary much — and don't feel offended if most of your co-workers make more than you do for doing the same job.
And what for the promise of easy travel? For me, living in China was conveniently for traveling through Asia — this is most of what sold me about teaching in Shanghai. Schools aren't always generous about allowing you to take leave, however, even if you offer to do so without pay. Therefore, although teaching ESL makes it easier to travel than it would be at home, you shouldn't expect to travel every week or even every month.
Catches aside, however, I will repeat what I said at the beginning of the article: If you need to repair your finances — and prefer to do so with reasonably easy access to travel and with living costs low enough to treat yourself like a king from time to time — teaching is ESL is without a doubt your best means of getting the job done . Still have doubts about teaching English in Asia? Leave a comment and I'll get back to you as soon as I can.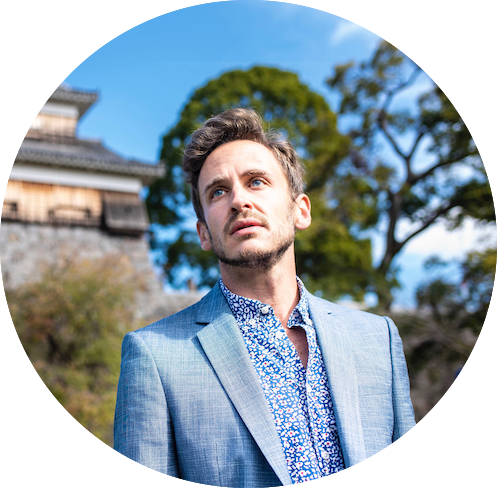 informs, inspires, entertains and empowers travelers like you. My name is Robert and I'm happy you're here!