I consider my decision to teach English abroad the best one I've made in my life, and not just because teaching English in China allowed me to add professional experience to my résumé in a way that would've been impossible in the recession-ravaged U.S.
When I began teaching English in China, I started earning significantly more than my cost of living, and used that money traveling to exotic destinations like Thailand, Cambodia and Vietnam, which were suddenly nearby.
It was also during my stint in Shanghai that I began moonlighting in journalism, starting with a gig at a local blog, then branching out to an international media outlet and, eventually, an online gig that allowed me to become location-independent, travel the world and grow Leave Your Daily Hell into the industry-leading travel blog it is today.
In no uncertain terms, teaching English in China transformed my life, and set the foundation for all the great things that came after it. If I hadn't moved to China to teach English, I literally don't know where I would be today.
If you've considered teaching English overseas, but aren't sure whether or not it's right for you, read on to learn about the good, bad and the ugly of working abroad as an English teacher.
Is Teaching English Easy?
One of the most common responses I receive from people when I tell them I taught English abroad is "well, that must've been easy." Unfortunately, this couldn't be further from the truth – and I say this as someone who took a completed a considerable amount of university-level English coursework!
First and foremost, your job as an English teacher is not simply to converse with your students in your native language. In fact, many of them will lack the skills and/or confidence to hold even basic conversations!
Rather, your task is to explain, in detail, the structure and mechanics of English. You need to be able to instruct students not only what to say and how to say it, but why you say one thing in a certain way, and another in a different way – "that's just the way it is" is not an appropriate explanation.
Teaching English abroad is not something you can half-ass, but on the other hand, doing it successfully does not require a lifelong commitment, or a huge amount of passion. But more on that later!
The Financial Benefits of Teaching English
For those of us who don't have a serious passion for teaching, English or otherwise, the chief benefit of teaching English abroad is financial. As a general rule, English teachers in foreign countries make markedly more than their locals costs of living, particularly in Asian countries like China and South Korea.
When I taught English in Shanghai, for example, I earned a salary of RMB 12,350 per month, which was equal to about 1,800 USD at the time. My monthly expenses, including rent, bills and groceries, totally around 800 USD per month, which allowed me to save as much as $1,000 per month if I was thrifty.
I often was, but some English teachers use their large disposable incomes to live lavish lifestyles, filled with massages, maids and three-course meals at fancy restaurants. This is perfectly fine – luxuries such as these tend to be much cheaper and more accessible abroad and again, particularly in Asia – but you should understand that it's difficult to balance excess with moderation, to splurge and to save.
Travel and Time Off
My chief motivation for being thrifty while I was teaching English in Shanghai was one I imagine you share: I wanted to travel while I was working as an English teacher, and to have money saved for when I decided to peace out. I did both, but traveling while I was employed was slightly more difficult than I imagined it would be.
To be sure, another misconception some people have about teaching English abroad is that you can take off whenever you want to travel. Although many schools will work with you in moderation – even my extremely corporate school, and my boss that seriously didn't like me did! – you shouldn't expect more than a month off per school year.
Teaching English as a Stepping Stone
Within a month of arriving in Shanghai, I realized that teaching English would not be a good career choice for me. Although I loved interacting with my students, and was good at helping them improve their English, I didn't share the passion many of my colleagues held for the job.
A secondary goal of mine in moving to Shanghai was pursuing journalistic opportunities. Within a month, I was moonlighting for China's largest English-language blog; within six, I was a regular contributor to the local CNN outlet. By the time I resigned my position eight months after starting, I'd scored a Web copywriting gig that allowed me to leave Shanghai and travel indefinitely.
If your reservations about teaching English abroad stem from the fact that you don't really want to be a teacher, think about it this way: Can you put the work and dedication into teaching long enough for you to find something else that better suits your needs?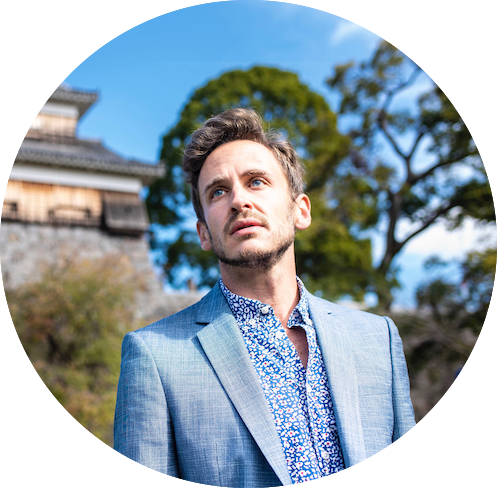 informs, inspires, entertains and empowers travelers like you. My name is Robert and I'm happy you're here!