The night before I made my way to Lake Tekapo, I dreamed of a plane crash. Thankfully, no such fate befell me as I flew from Auckland to Christchurch, which makes sense: A Qatar Airways jet crashed in my dream; I flew Air New Zealand.
Still, trepidation weighed down on me as I sped away from the South Island's main airport, and not just because of how overcast the sky was. The city and its outskirts seemed run down, certainly compared to what I'd seen up north.
Blue came to dominate gray the closer I got to the mountains, and to the famous lake for which I was bound. On the other hand, I had three nights in hostel dorms beds awaiting me; inside the gas station stopped to pee, a man was traipsing around with an open bible, seemingly without the intent of buying anything.
More Like Louise
The better the weather became, the more New Zealand's South Island resembled other places I'd been. Initially I saw Switzerland, in the sheep-dotted grasslands that separated the rolling roads I sped along from the Alps in the distance.

As I took a hard right turn toward the inland, the road evoked what I imagine a Patagonia highway must be like, apart from the spent quasi-lupines that lined it on either side. And the carfulls of tourists—every single person was Taiwanese; it made me feel at home—except for me.
The first glimpse I caught of Lake Tekapo, meanwhile, brought me back to late 2015, when I was driving through Canada's Alberta province with my sister. In color and shaped it seemed to resemble Peyto Lake, though I suppose the activity around its shores made it seem more like Louise.
Upon arriving at Mt. John Observatory to take in a bird's eye view of the area, my eyes begin itching and swelling like they hadn't done since last May, when the unspoiled vegetation of Japan's Oki Islands had done a number on my immune system. Unable to see, much less to feign kindness or generosity, I rudely refused to take a picture for someone.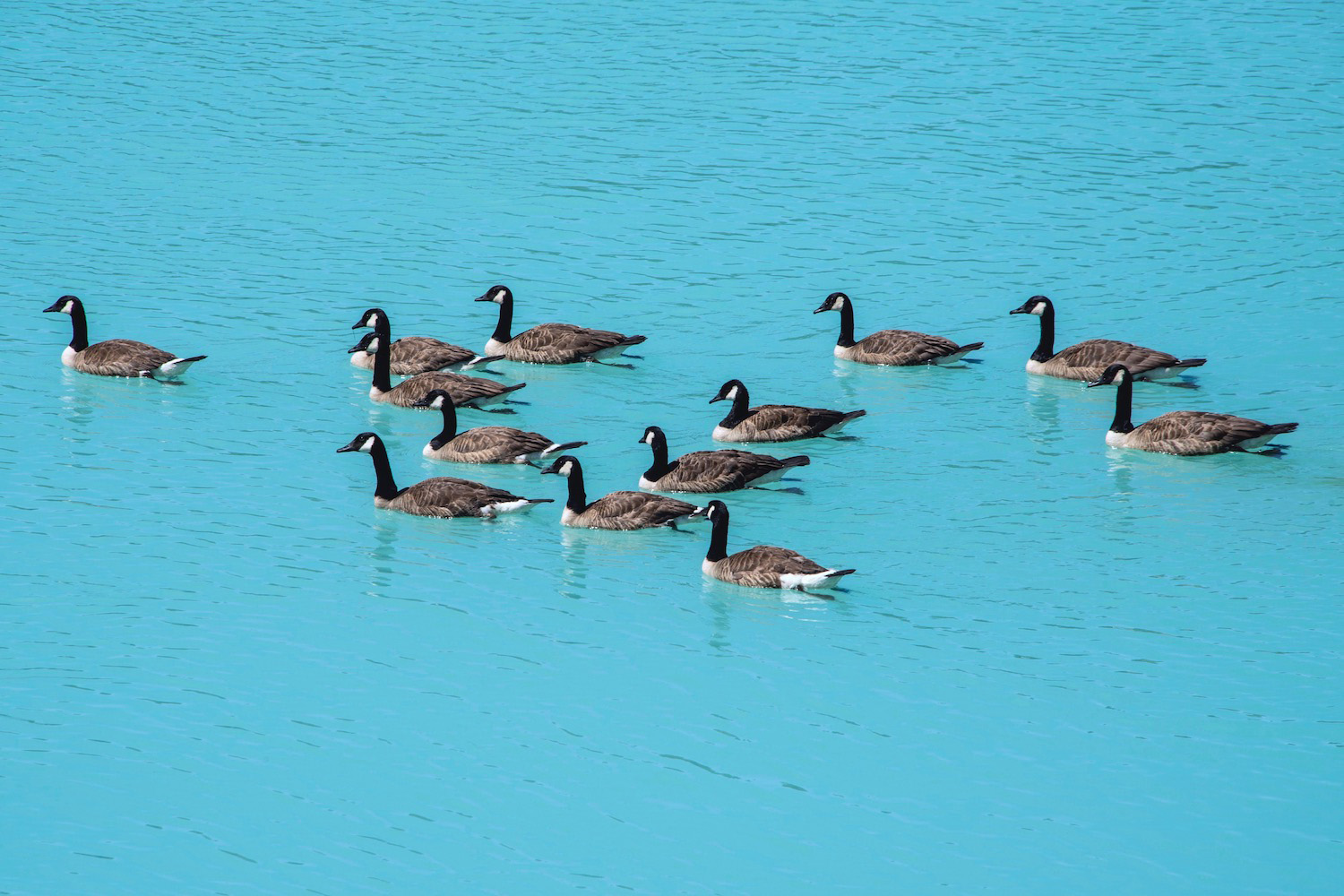 I hoped he wouldn't show up to the Church of the Good Shepherd to capture the night sky like I was planning to do, though I hadn't gotten a good look at his face if I'm honest.
Getting the Job Done
There had been a few late-blooming lupines—real ones—at the top of Mount John, and I wondered as I drove toward Mt. Cook Monday morning whether I'd see more along the way. My sugar-free RedBull had yet to give me wings, which wasn't surprising: I barely managed to sleep at all in my scalding dorm room. One night down, two to go.

As far night-sky shooting at the Lake Tekapo church? It was a fucking disaster—half of China was there, which would've been fine, if that hadn't all arrived with their brights on, and been using flash (in vain) to compensate for the fact that their shitty cellphone cameras were ill-equipped to get the job done.
Speaking of getting the job done, I arrived to the Hooker Valley in plenty of time to start (and maybe complete) my hike before the crowds arrived, but I felt reticent. A storm appeared to be blowing in over the glacier-crusted mountains. I fantasized about the many city trips I have coming up in the next few weeks, and all the stylish clothing I'll be able to wear then.
Once the clouds began to part, however, I was thankful I'd decided to press on and not turn back. The number of Bernie bros on the track—at least I presumed they were Bernie bros, the ones who were American anyway—made me thankful I'd worn my hand-painted Hillary Clinton t-shirt.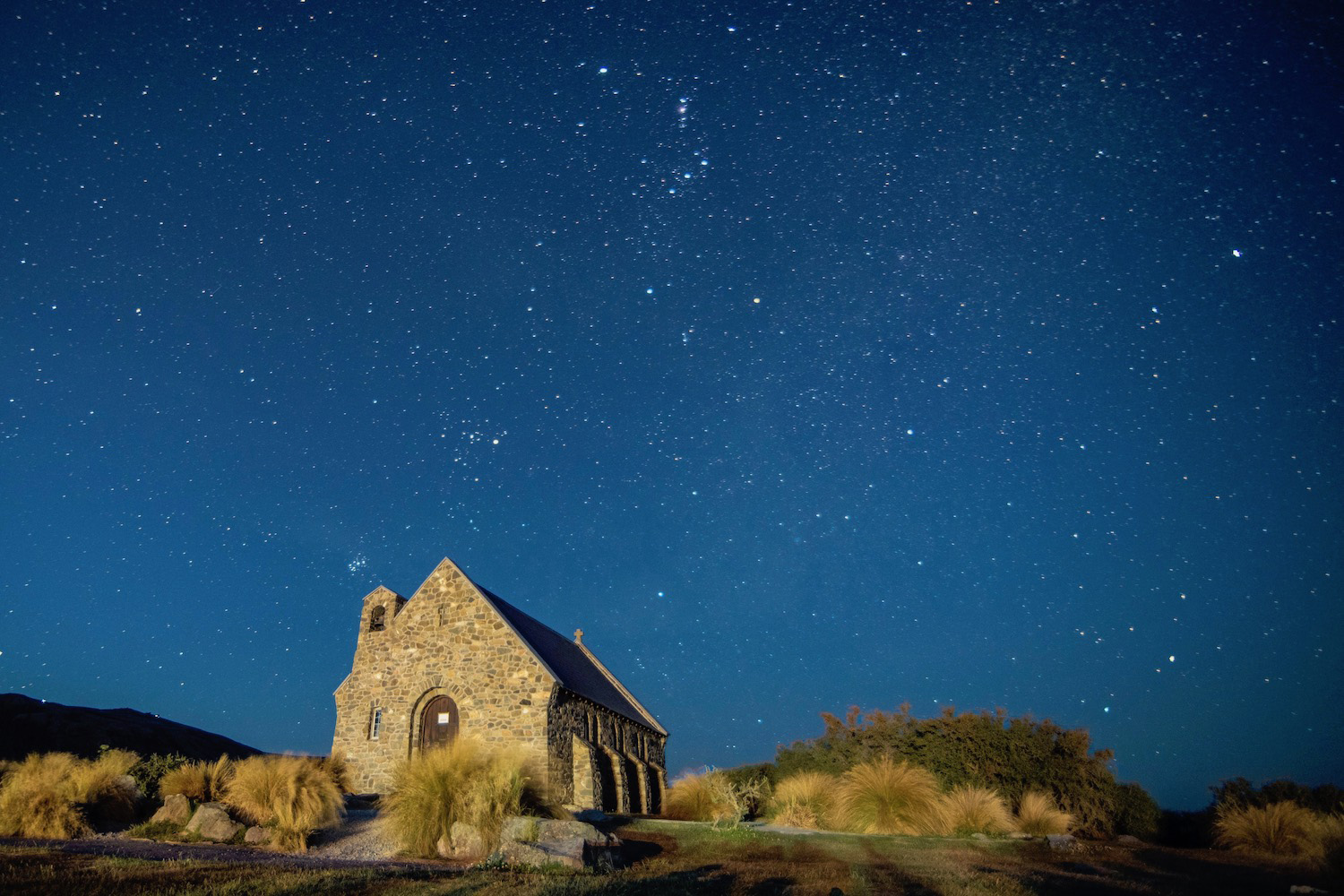 Nature seemed to share this sentiment, at least partially: A rainbow appeared above Mueller Lake as I was walking past it, though there were no lupines in sight.
The Newborn Sky
It took me a long time after arriving in Aoraki/Mt. Cook Village to realize that there was no supermarket (or any services, really, of any kind) here. With another hour to go until check-in at the hostel, I drove back in the direction of Lake Tekapo toward the town of Twizel, a 55 km journey during which I realized another place this part of New Zealand called to mind for me: Kazbegi, in the heart of Georgia's Caucasus Mountains.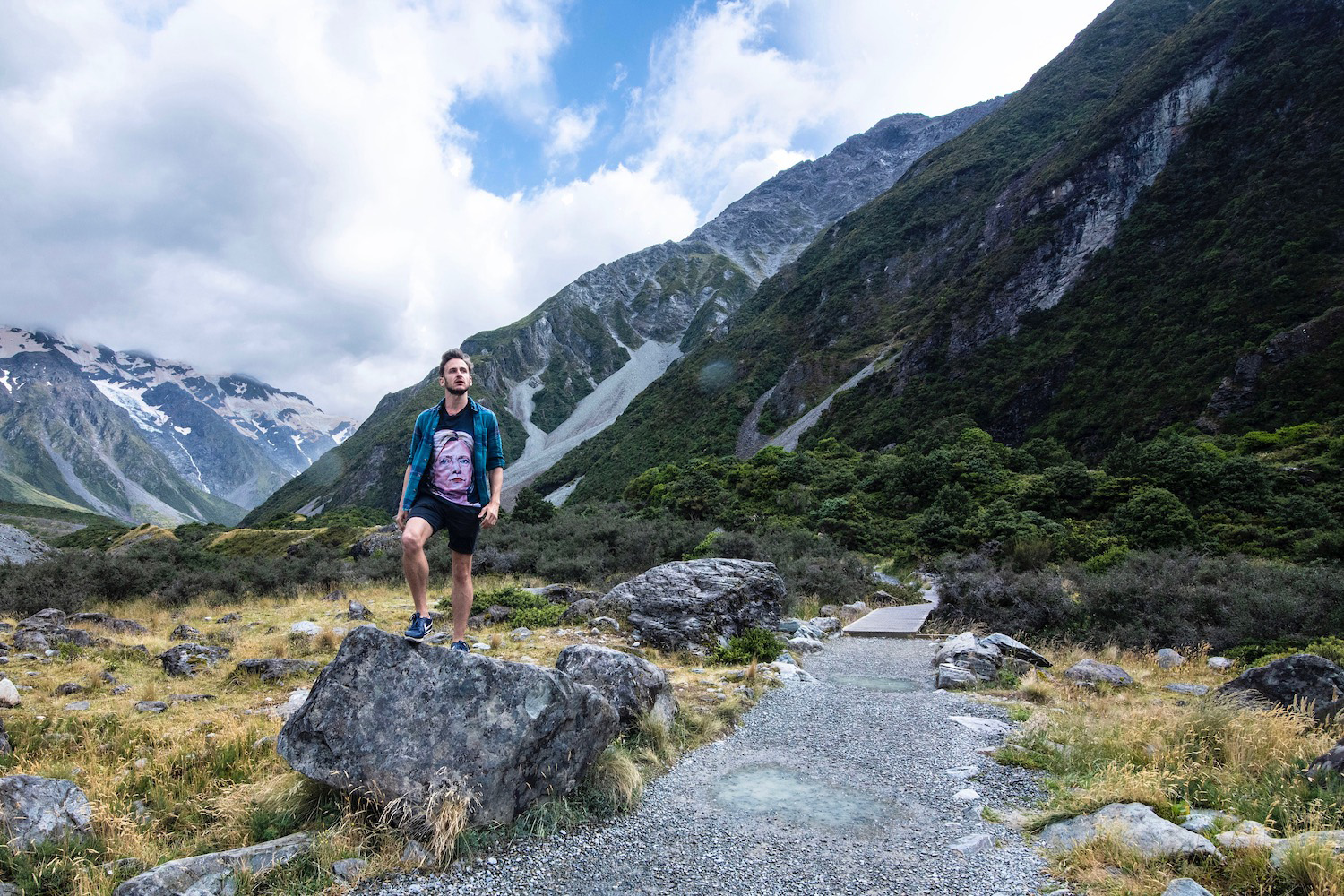 The rest of the day was uneventful, apart from an afternoon nap and a glass of not-great Riesling, and a general truth I quickly came to realize. I almost hadn't come to this part of the South Island, and so far it was the most beautiful place I'd seen in New Zealand, bar none.
The following morning, as I drove toward the so-called Blue Lakes Track when it was still dark, it dawned on me how few animals I'd seen in New Zealand, apart from (thousands, maybe tens of thousands of) rabbits. And mosquitos: I was being eaten alive as I stood above a placard that explained why the Blue Lakes are now green.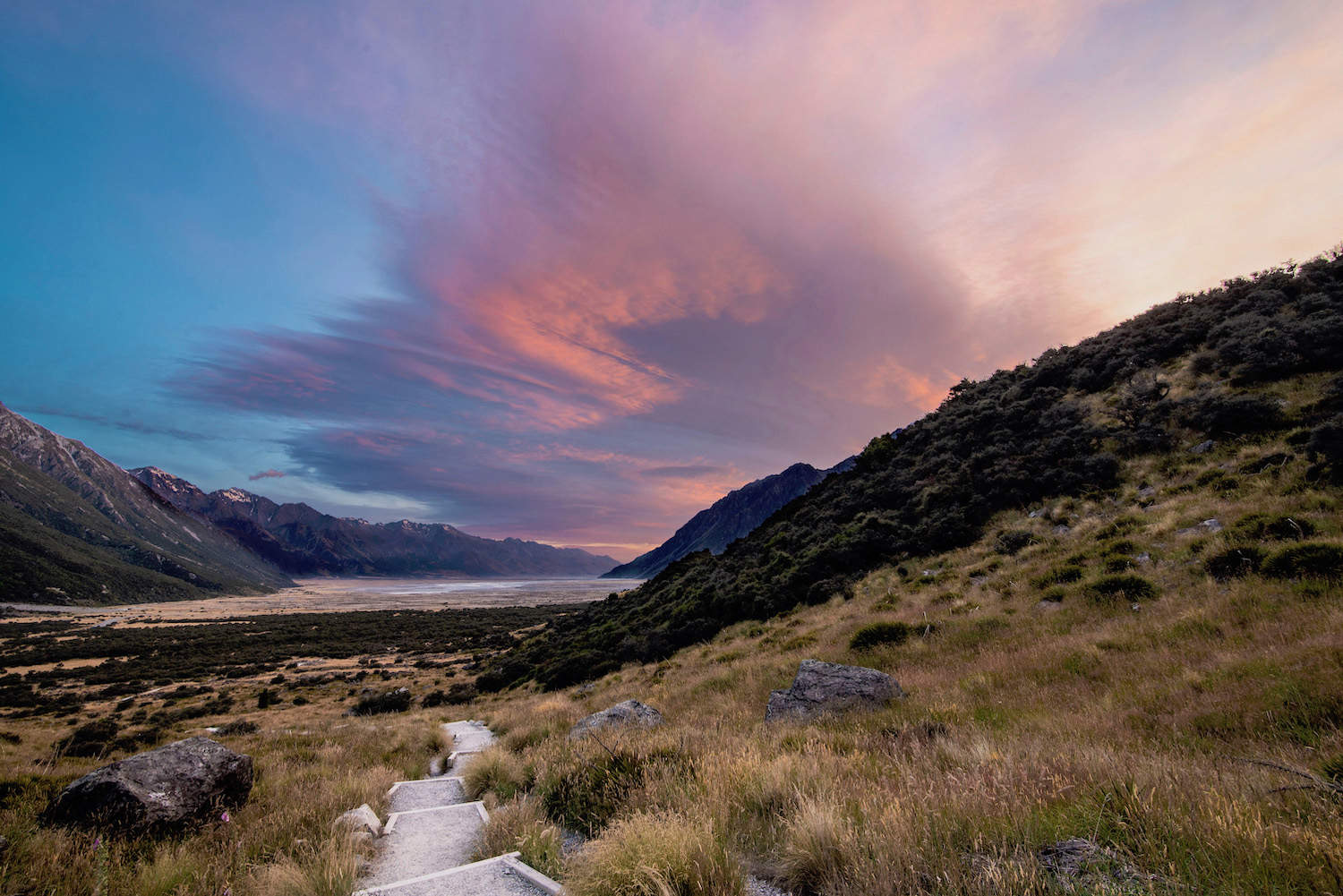 The newborn sky ended up being surprisingly vibrant, certainly better than anything I'd seen above Lake Tekapo. When I arrived at the end of the track, where one can survey what's left of the Tasman Glacier, I noticed another photographer who was still trying to shoot the sunrise, oblivious that the best colors had long since faded.
Some or All
I'm about halfway through my New Zealand trip, and since I woke up today not having dreamed about any plane crashes, I think I'm of sound enough mind to draw some conclusions. New Zealand is a satisfying destination, albeit one that's imperfect in many of the ways I suspected it would be.
The South Island has been beautiful, but not more than I expected it to be, the extent to which it evokes other places I've been notwithstanding; the North Island (particularly the Alpine Crossing near Lake Taupo) is summarily underrated. New Zealand's accommodations are some of the least comfortable I've ever slept in, and the cost of things here is unjustifiable almost across the board.
I'm prepared, of course, for moments of clarity in the coming days that will nullify some or all of these conclusions, even if I imagine few of my remaining experiences will thrill me as viscerally as the first time I looked up Lake Tekapo.