When I first visited Portugal in the early 2010s, I was absolutely shocked by how cheap it was. While not quite on the same level as, say, Southeast Asia, everything cost significantly less there than it did virtually everywhere else in Western Europe, with the possible exception of Spain.
Needless to say, Portugal has become a lot pricier since then.
On the other hand, the answer to the question "is Portugal expensive?" is not a cut-and-dry, yes-or-no one. I hope you'll stick with me over the next few paragraphs while I explain this.
Portugal Used to Be a Cheap Paradise
Is Portugal still cheap? It's all relative. The first time I visited Portugal, in 2011, I was shocked by how far my money went—and thankful, since I was broke back then! I remember staying in boutique hotels in Lisbon and Porto for under €50 per night, and meals that put me out just €10-20, even with an appetizer, a main and one alcoholic drink. Needless to say, those days are long gone.
As I'll explain in due course, there's still an element of affordability to Portugal, especially coming from more expensive countries in Europe. I experienced this first-hand on my most recent trip, in late 2023, as I'd flown in directly from Switzerland (which might just be the most expensive country in Europe!). The reality is that while Portugal isn't the great bargain it was once, traveling there still constitutes a phenomenal value.
The Cost of Traveling in Portugal
Hotels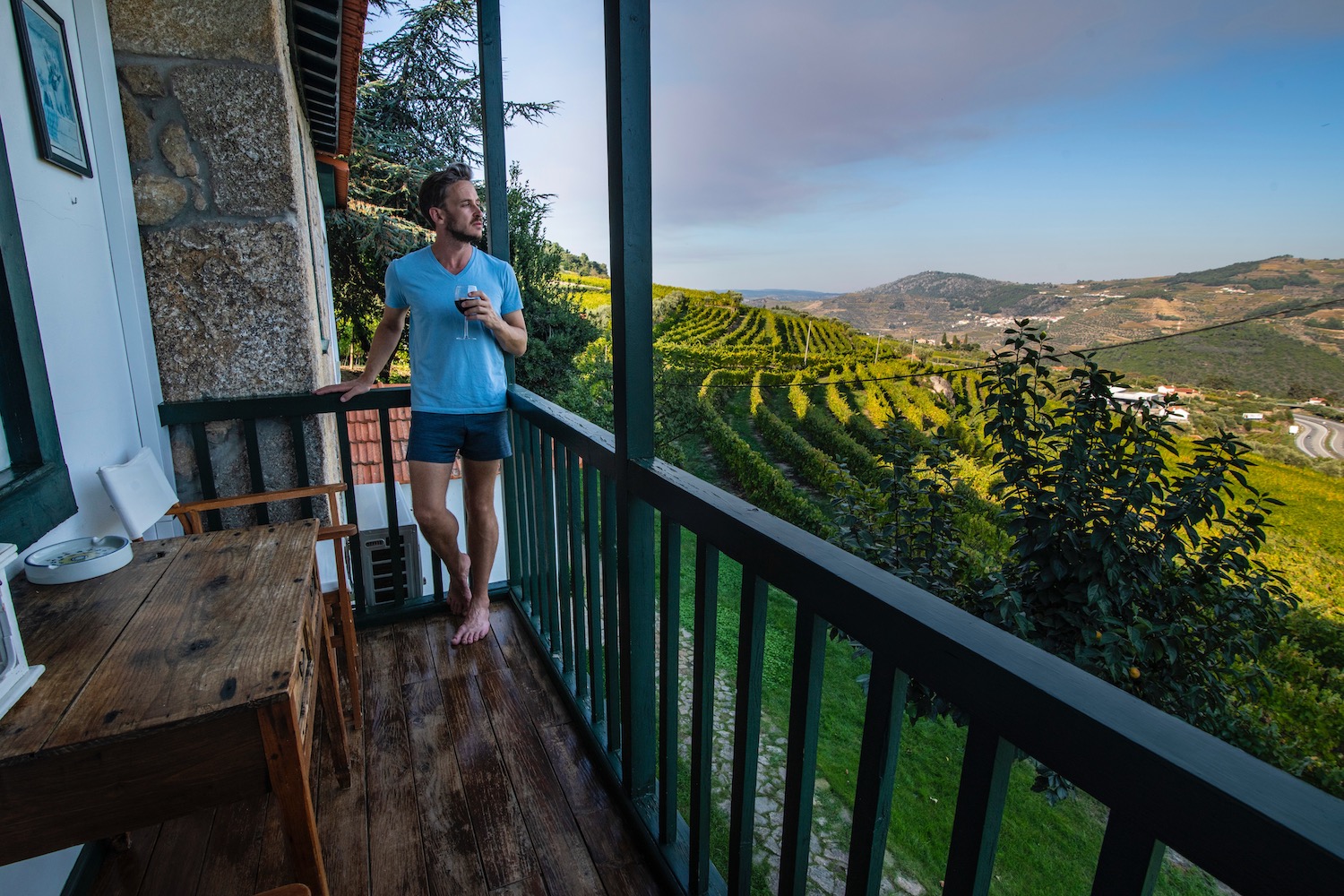 Accommodation will be your largest expense in Portugal. This is true whether you stay in Airbnbs or hotels, and whether you choose high-end properties like Solar do Castelo in Lisbon, or more affordable ones like Iita's House in Porto.
Restaurants and nightlife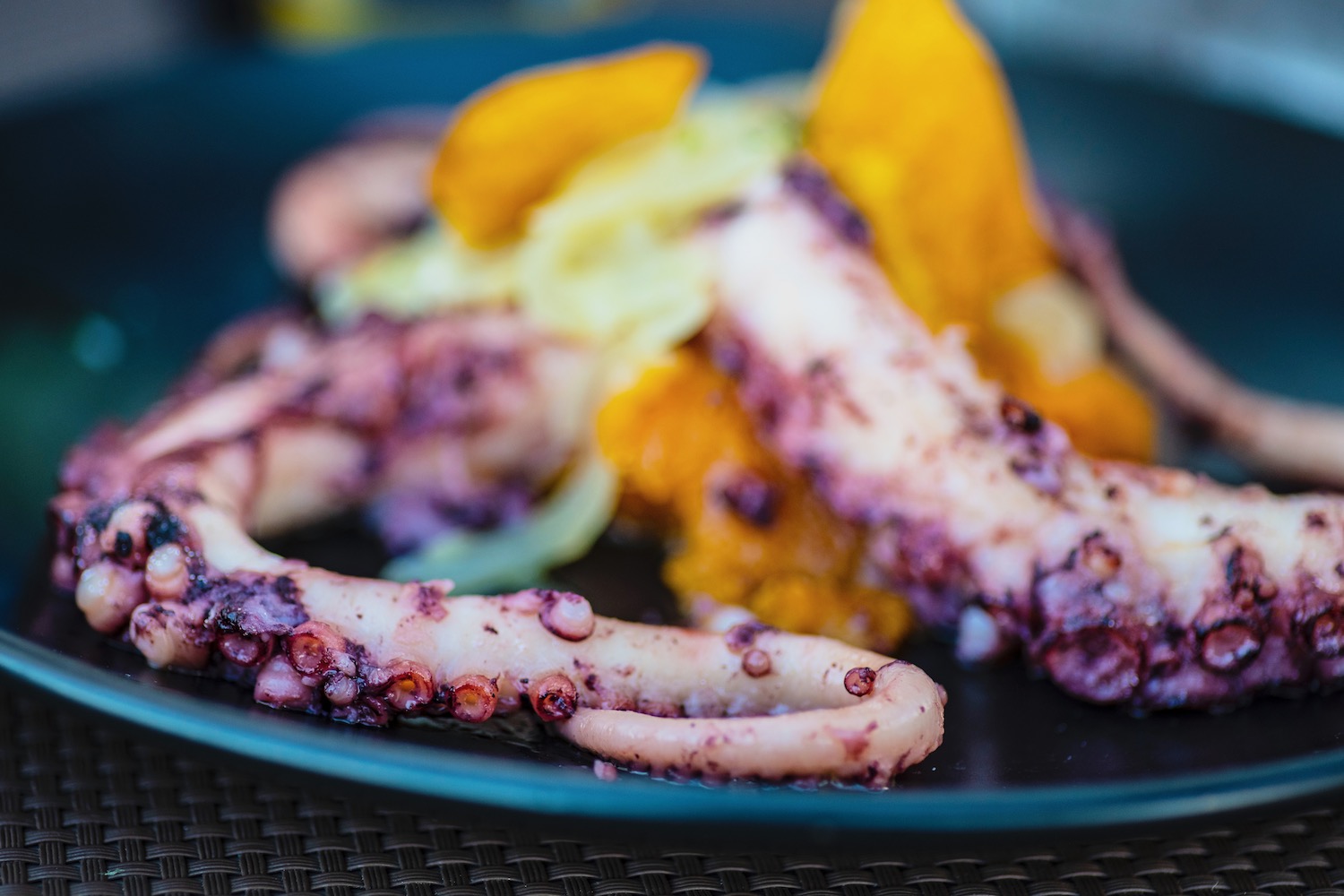 Is Portugal expensive for food and drink? Honestly, Portugal still remains pretty affordable for these things. A couple can enjoy a meal in a simple, local restaurant for €50, or sometimes even less. While there are of course high-end eateries and bars where you can really throw down, this is the exception and not the rule.
Trains and buses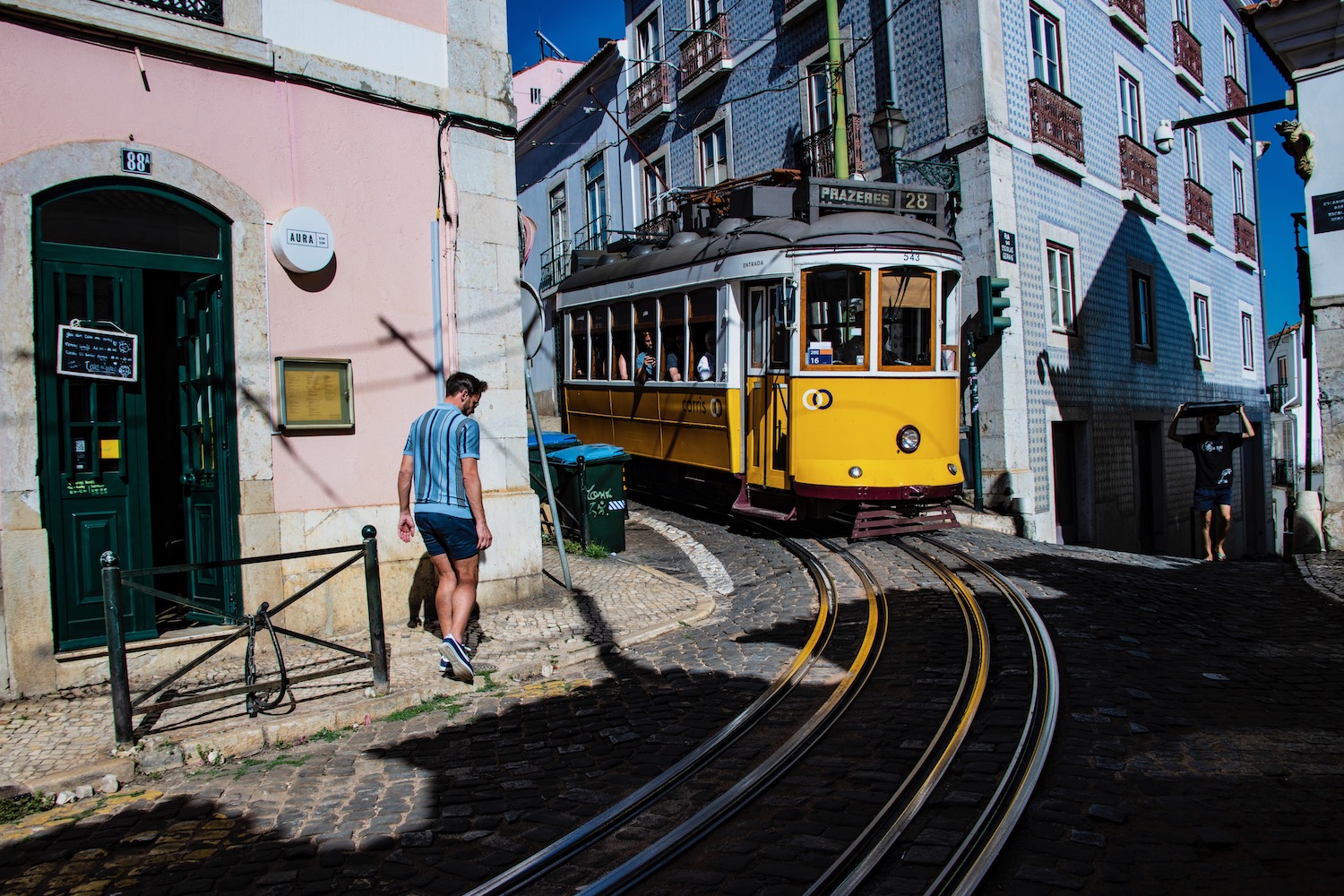 The good news? Most central areas of Portuguese cities are extremely walkable. The better news? Both urban and long-distance train and bus transport is extremely affordable, and well below what you'd pay in most of the rest of Europe. Over the course of your trip, you're unlikely to average more than €10-20 per day for transportation.
Rental cars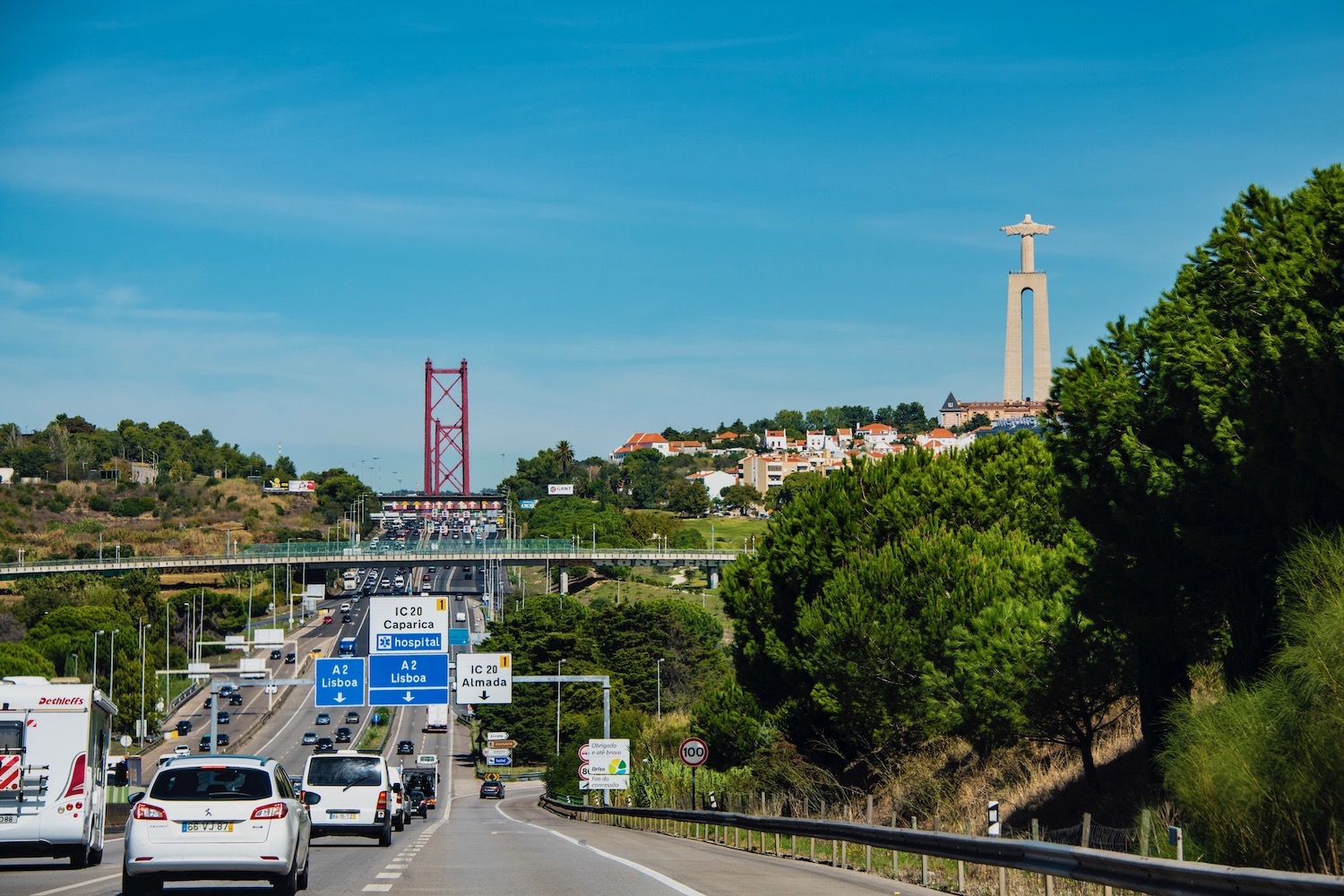 Well, at least not public transportation. Rental cars, obviously, are a bit more expensive in Portugal than trains or buses. On the other hand, I never paid more than about €75 per day, even renting a higher-end vehicle with Hertz. Is Portugal still cheap? If you need to rent a car, there's an argument to be made that it is.
Shopping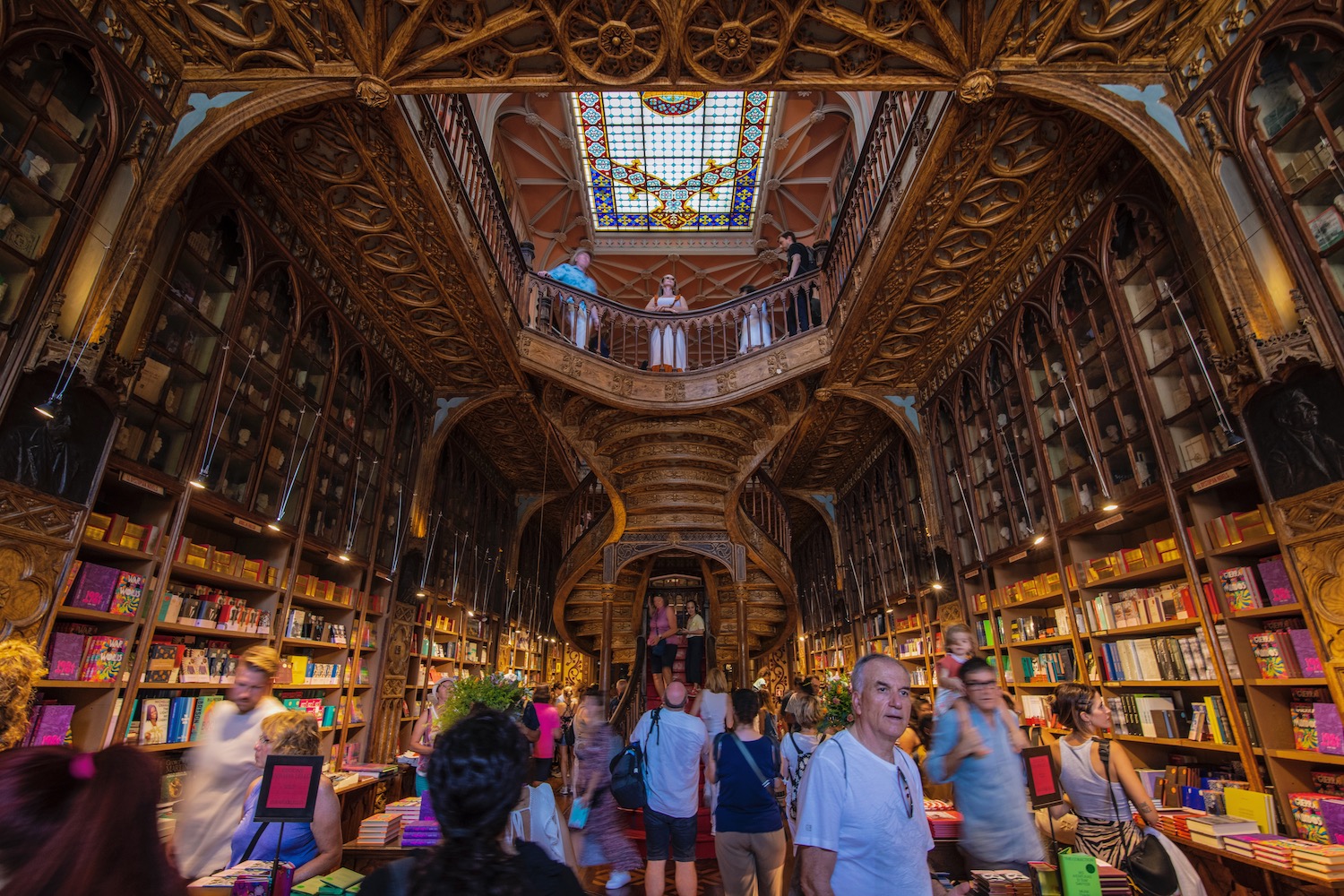 I'll be honest: I'm not a huge shopper. However, prices for everything I bought in Portugal, souvenir-wise, were extremely reasonable, whether that was azujelo tiles (i.e. ones you can put on your refrigerator), bottles of wine or teddy bears. Certainly, shopping in Portugal seems cheaper than it is in much of the rest of Europe.
How Much Will Your Trip to Portugal Cost?
In 2011, I felt comfortable saying that the majority of tourists could expect to spend under €100 per person, per day to travel in Portugal. For backpackers—and I was one at the time—this could be cut in half, assuming they stayed in hostels. In the mid-2020s, needless to say, this is no longer the case. It's not all bad news, however: As I've explained many times in this article, Portugal is still relatively cheap.
On the surface, my decision to double my estimate—the cost of traveling in Portugal is now probably closer to €200 per person, per day—might seem dramatic. However, when you break it down—€100 on accommodation; €50 on food; €50 on transportation and activities—it doesn't seem as bad. Moreover, after years of runaway inflation, there's argument to be made that Portugal is just as cheap now as it was, on a relatively basis.
Other FAQ About the Cost of Travel in Portugal
What is the cost of a meal in Portugal?
As of late 2023, a meal in most Portuguese restaurants will cost around €30 for an individual or €50 for a couple. This includes a starter (or, if you don't get a starter, the cover charge) plus one main and an alcoholic drink (for a couple, one for each person) or dessert. Obviously, the more food or drink you add to this, the higher the cost will be. Costs are also higher in tourism hubs like Lisbon, Porto and the Algarve than they are in smaller cities.
How much money will I need for 7 days in Portugal?
These days, I like to say that the cost for traveling in Portugal is between €100-200 per person, per day—let's say €150 for the sake of this example. As a result, you should plan on budget around €1,000 for a one-week trip to Portugal, not including the cost of flights to and from the country.
Is Portugal expensive for American tourists?
For most of the 2020s so far, the US dollar and euro have been at or close to parity. As a result, Portugal (which is one of Europe's cheapest countries) has been extremely affordable for American tourists. As you saw in the example above, it's generally possible for one person to travel in Portugal for around €1,000 (so, ~$1,000) per week.
The Bottom Line
Is Portugal expensive? It's certainly pricier than it used to be. On the other hand, while the days of being able to travel in Portugal for well under €100 per person, per day may be over, the country still remains a phenomenal value compared to much of the rest of Europe. Your main expense is going to be hotels, as the supply of them has not kept up with the ongoing influx of tourists to Portugal the past few years. Beyond this, however, food and drink remain affordable in Portugal; trains and rental cars are also cheaper than prices for accommodation would suggest. Want to make sure your trip to Portugal is unforgettable, no matter how much it ends up costing? Consider hiring me as your Travel Coach!