As I drove away from Punakaiki and New Zealand's wet West Coast Monday morning, things to do in Christchurch were bouncing around my head, at least ostensibly. But a larger truth loomed over my awareness: It was nearly the end of my trip—and it felt like it.
Certainly, I felt more eager to return to Taiwan than I might've admitted to any local person, on account of the gloomy conditions that had persisted for nearly 72 hours by that point. The sun began to appear as I made my eastward through Arthur's Pass, however (the sun, and a rainbow shortly thereafter).
I'm a more hopeful person than I sometimes let on in my writing, and I'd be lying if I said I didn't see this as a good omen for my brief time in Christchurch. This in spite of how cloudy the sky looked—almost apocalyptic, if I'm honest—as I pulled into the city center.
Epicenter of Devastation
In my post about Lake Tekapo, I mentioned how upon landing at Christchurch Airport the Sunday before last, I'd found the city (or at least its outskirts) to be rundown. I quickly reneged on this hasty characterization as I walked through the city center toward the so-called Cardboard Cathedral, which has been used as the main center of worship for the Anglican Diocese since the 2011 earthquake nearly destroyed the actual Christchurch Cathedral.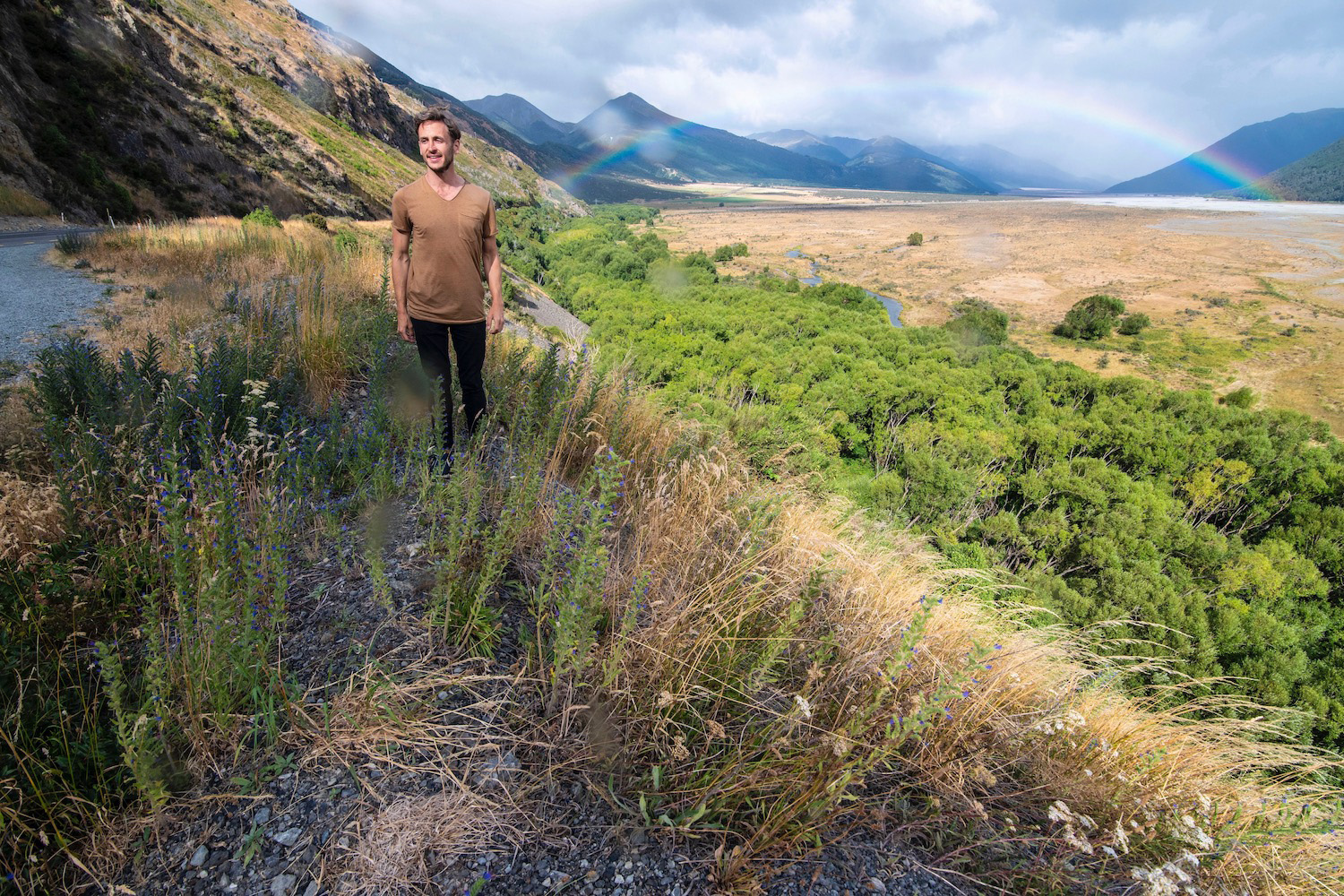 The vitality of downtown Christchurch, to be sure, relates directly to the ongoing repair efforts since the tragedy nine years ago, though reminders of it linger. 185 empty chairs sit just to the east of the cathedral (the cardboard one, this is), which seem odd juxtaposed with the luxury condominiums leasing just across the street.
"I'm very impressed," I admitted to the waitress at the curiously-named Mexico restaurant not far from the epicenter of devastation, after explaining the things to do in Christchurch I planned to cover during my two days in the city, and telling her how this would cap off more two weeks road tripping around both of New Zealand's main islands. "I had literally zero expectations."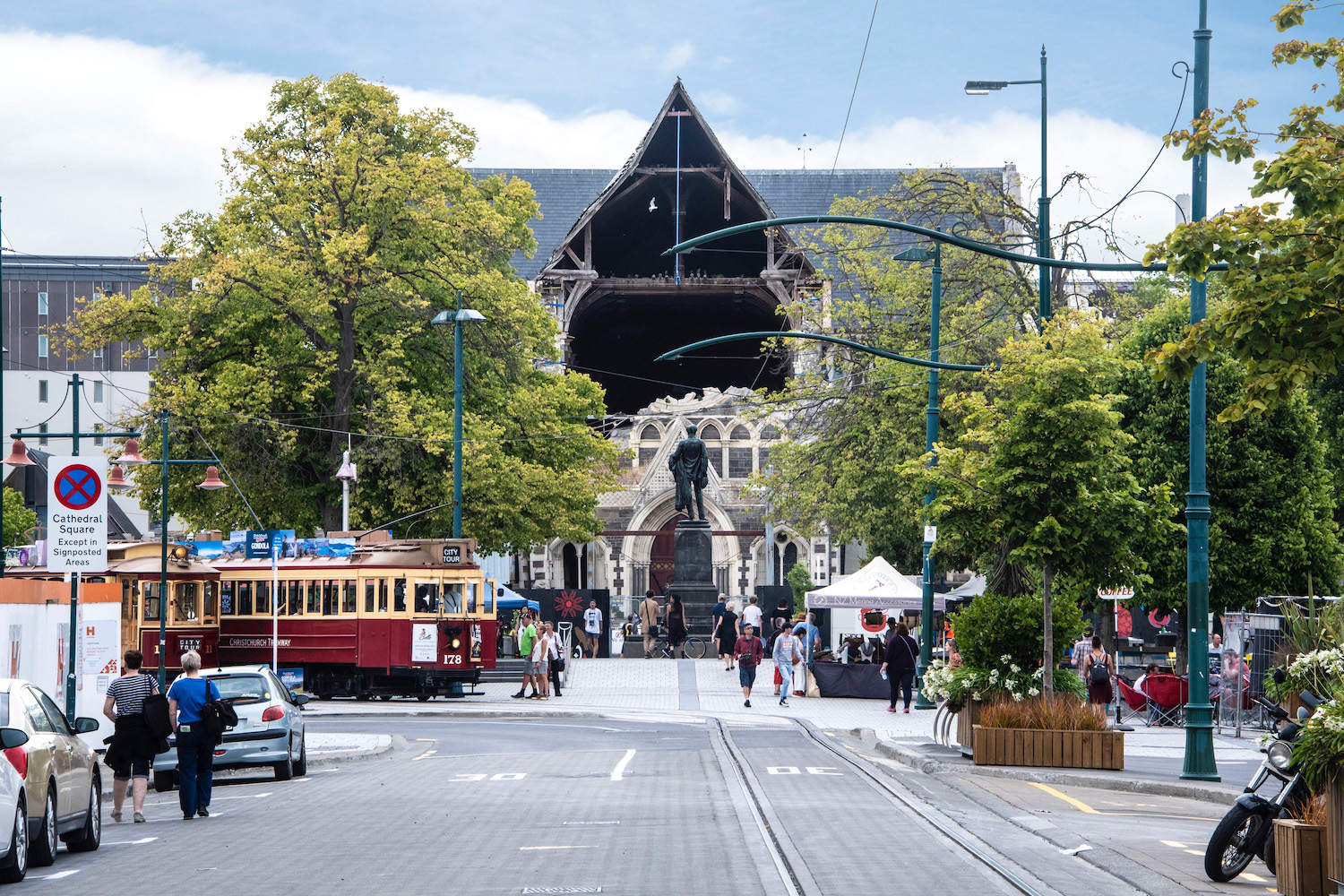 Actually, it is quite curious—no, not the fact that this restaurant bastardized perfectly good tacos with globs of nasty mayo and pungent yogurt sauce. Prior to coming here, the only thing I really knew about Christchurch was bookended between two tragedies: The earthquake; and the terrorist attack at a mosque last year.
Cool Character
Apocalypse. Devastation. Shooting. These words I subconsciously associated with Christchurch seemed so inappropriate—foolish, really—as I traipsed out of the Canterbury Museum into the city's lush botanic garden, where no less than two dozen species of fragrant roses (among other flora) awaited me.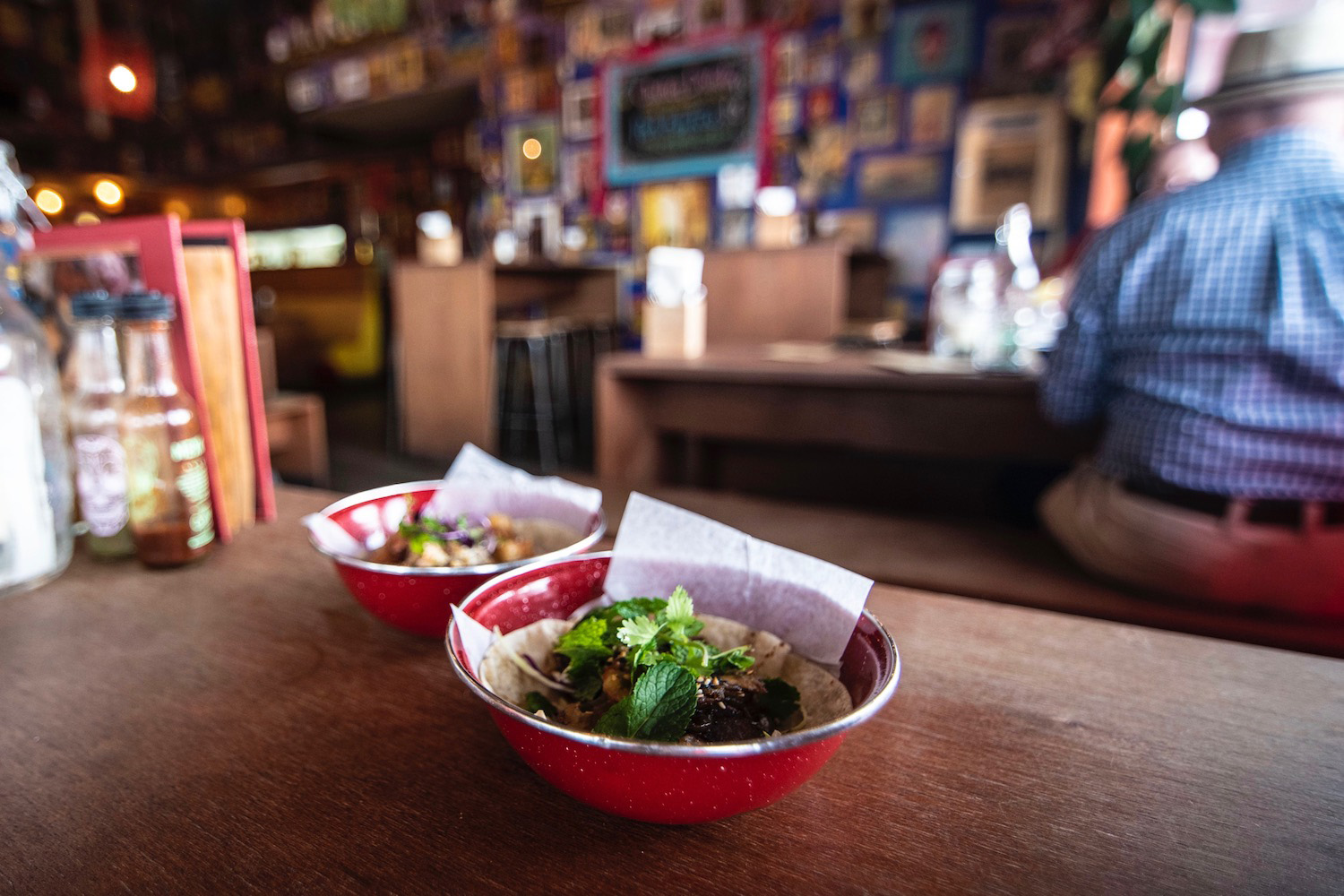 Once the buzz of my lunchtime blueberry-lavender margarita had worn off, I drove toward my aparthotel just north of downtown, a new-build property that is easily the nicest place I stayed on my entire trip. Here again, as I organized clothing in the back of my rental car to prepare for my final pack, all the myriad things to do in Christchurch seemed an afterthought.
How much has this trip changed me? I wondered silently, as I looked in the mirror at my browned face (and just under my sleeve at the hideous farmer's tan line there), trepidatious about how many idle thoughts of my fuckboy ex had creeped through me as I drove, and curious about whether I might fixate on him once again upon my return to Taipei. Has it changed me at all?

"Totally," the young woman working at Sign of the Kiwi cafe, which overlooks the city from a perch at the end of a winding mountain road, answered brashly. She seemed completely oblivious to the indelicateness I'd perceived in my question about whether Christchurch's cool character might've been an unintended consequence of the earthquake. "This place sucked before."
Luck With Whales
Time changes people—and places; it usually improves them, even if it doesn't fully heal. I have no idea what the array of things to do in Christchurch was like prior to 2011 (or if it changed after 2019), though I was content as I drove northward along the coast Tuesday morning that I'd done the city as much justice as I could during my short time there.
Upon arriving in Kaikoura, a strange seaside settlement where one of the two cafes doesn't accept credit cards in 2020, and the other has no ice, I went directly to the whale watching center. I crossed my fingers as I waited to board the boat: I've never actually seen a whale, in spite of having taken to the sea half a dozen times for that express purpose.
"I'm sure you'll see plenty of whales," the cashier at the center's gift shop assured me as I purchased my seasickness medication. "It looks like a beautiful day for it."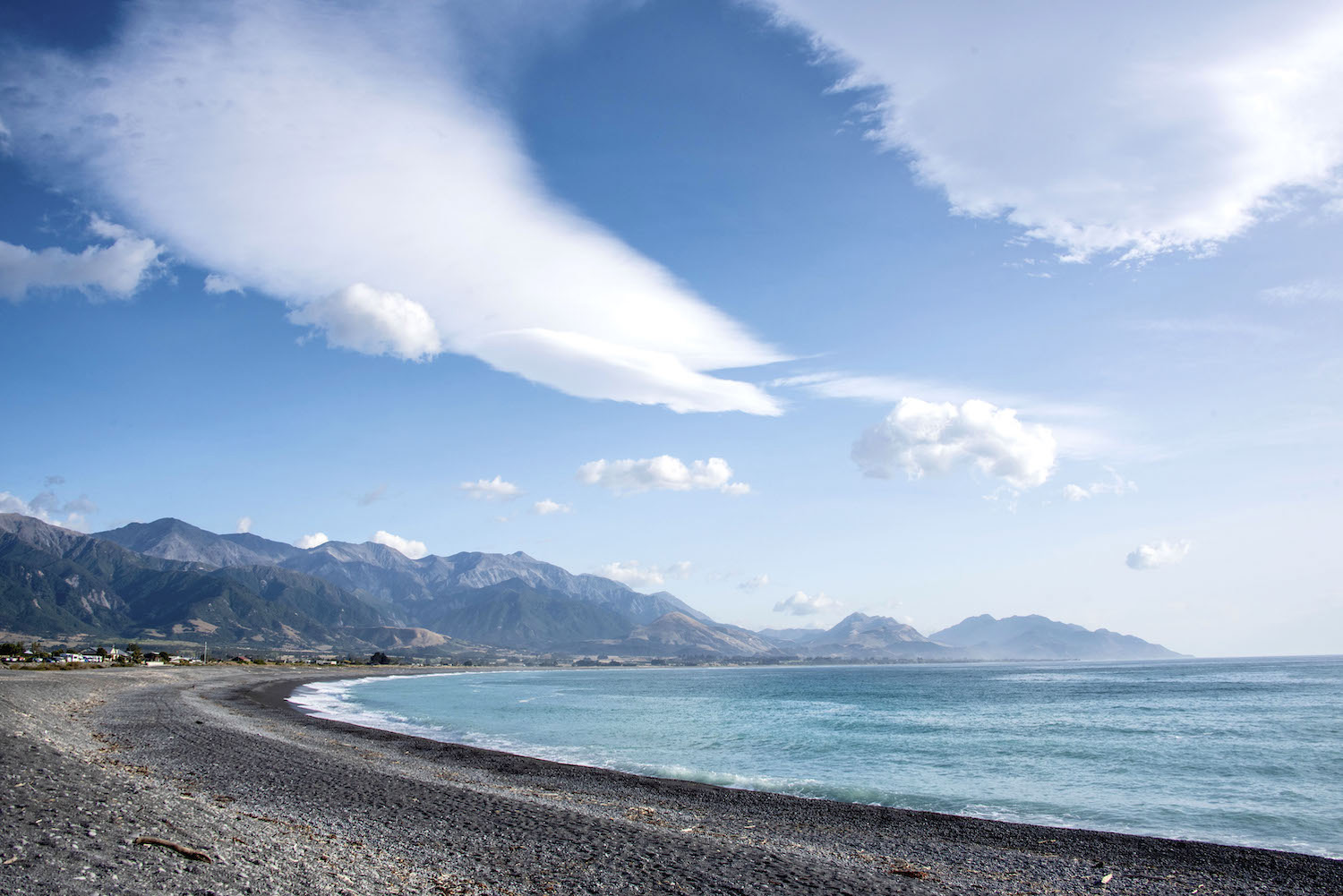 Looks, unfortunately, can be deceiving. As it turns out, the boat ended up being canceled moment laters (moments after I took my pill, no less)—whale watching was not meant to be among my list of things to do in Christchurch. Time changes some things, but not my luck with whales.
Begin Again
During my slow drive back to Christchurch (this particular highway, like seemingly all the ones in New Zealand at the moment, was under heavy construction), it still didn't really feel like my trip was over. Paradoxically, the two weeks that had passed since I looked out onto Auckland from Mt. Eden did feel more like two months, to say nothing of how far back in the past my trek along the Tongariro Alpine Crossing and time New Chums Beach on the Coromandel Peninsula appeared to be.
I was neither relieved not disappointed, as apathetic to my failure (my seventh now, I think) with whales as to the fact that my mostly magical time here has come to a conclusion. I frolicked amid the lupines above Lake Tekapo; I jumped out of a plane over Lake Wanaka; I waited for the sun to shine on the beaches of Punakaiki, but it never did.
In my case, the most important among all the things to do in Christchurch was to reflect, and to draw the same conclusion Tolkien did in his famous book—famous, especially here—one I never actually read. It is the journey and not the destination: My trip isn't over—it'll begin again when my plane takes off a few hours from now.