One of the most common questions people ask when they write me is "Where should I go on a round-the-world trip?" The difficulty in answering this question, of course, is that each person who writes me has a different amount of time and money to devote to his or her round-the-world trip, and has a unique set of goals and interests.
A tendency that has recently manifested itself in my own travel preferences is one toward shorter trips, rather than longer ones so, as I've been plotting exactly how I'm going to structure this sample round-the-world itinerary, I had a breakthrough.
What if, rather than using the six months (or more) most people devote to a round-the-world trip, I planned out a trip for a relatively short time? Say, 80 days, like the classic novel?
You should know prior to reading on that although I've visited all the destinations I selected for this round-the-world trip at least once, I have not ever completed the itinerary in sequence. You should also realize that since this is an extremely short trip, given the distance covered, most travel will be by air, leading to higher costs than on longer, slower trips.
I prefer to see this not as a blueprint to follow exactly, but as an interesting starting point for a shorter round-the-world trip. I've organized it so that each region I've selected takes up approximately 10 days of the itinerary – more if you have greater than 80 days, less if you have fewer.
Anyway, enough talking – let's get started!
Europe
Board the first flight to Italy's aptly-named "Eternal City," and spend between one and three days exploring Rome, the birthplace of Western civilization and the perfect place to begin any round-the-world trip. Fly – or, if you have longer, buy a railpass and take the train – to Nice, gateway to France's Côte d'Azur.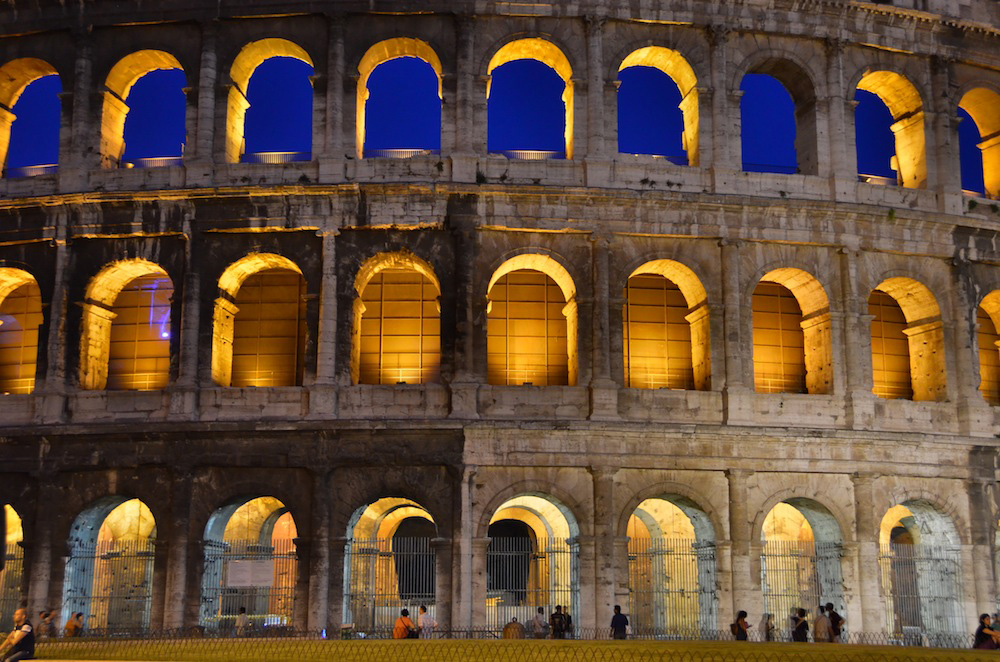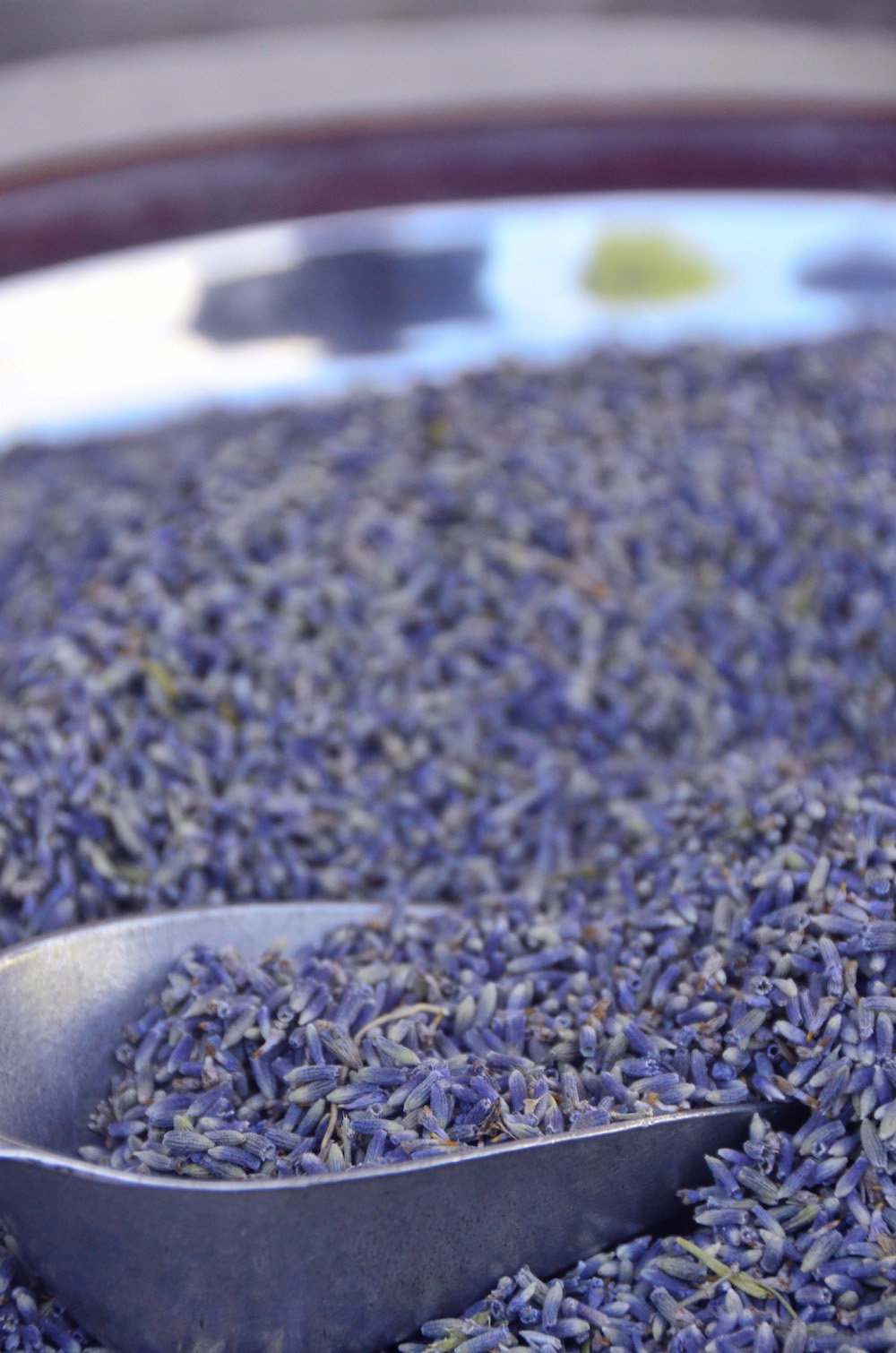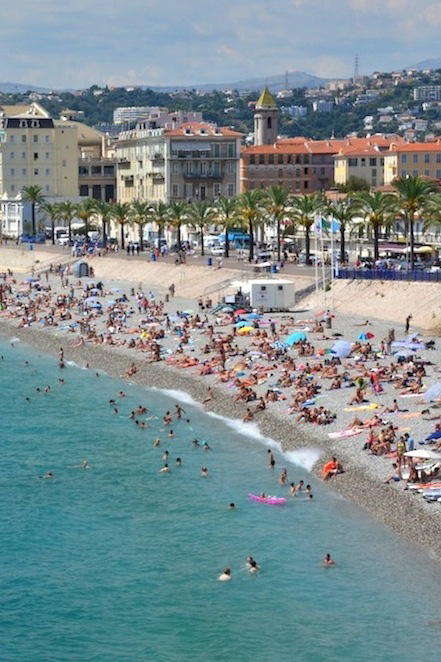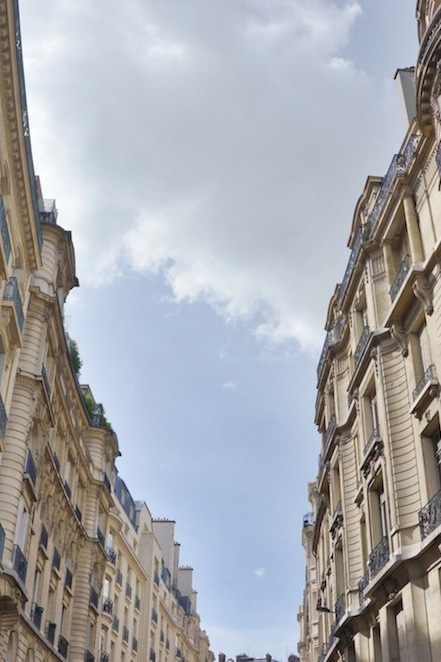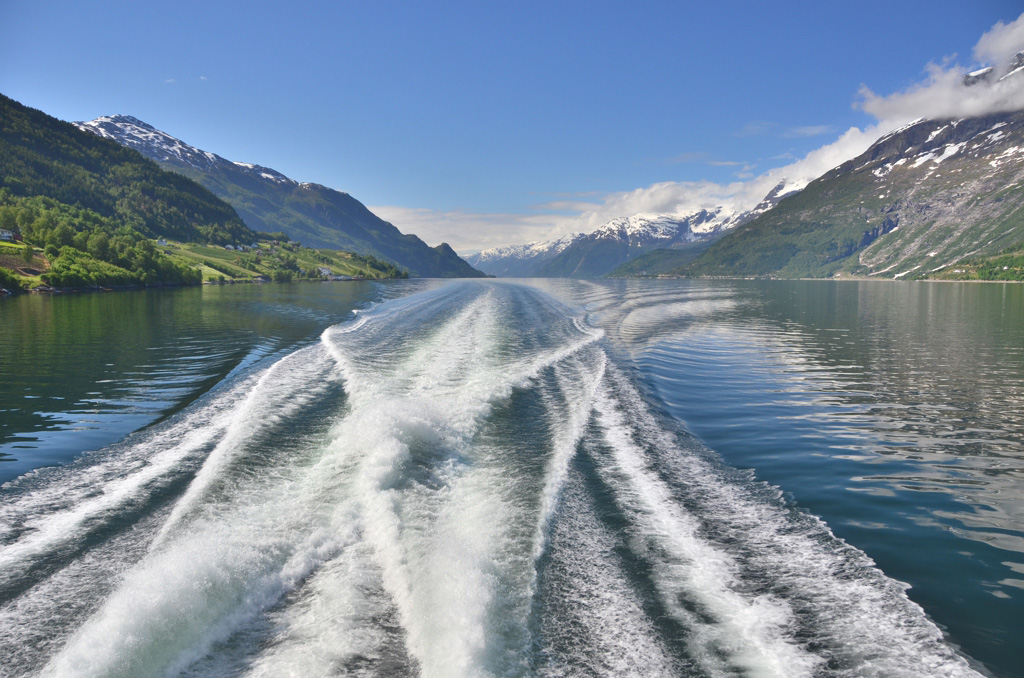 Sweat off your jetlag on pristine beaches in Nice or Cannes, take a day trip to swanky Monaco, or head north into bucolic Provence before taking the TGV to Paris. Spend a day or two getting to know the City of Lights or, if you've already been, hop the next flight to Oslo. Take the train across the country's glaciers to the picturesque city of Bergen, where you can explore the Norwegian fjords by boat, then head back east to Oslo and fly to Budapest.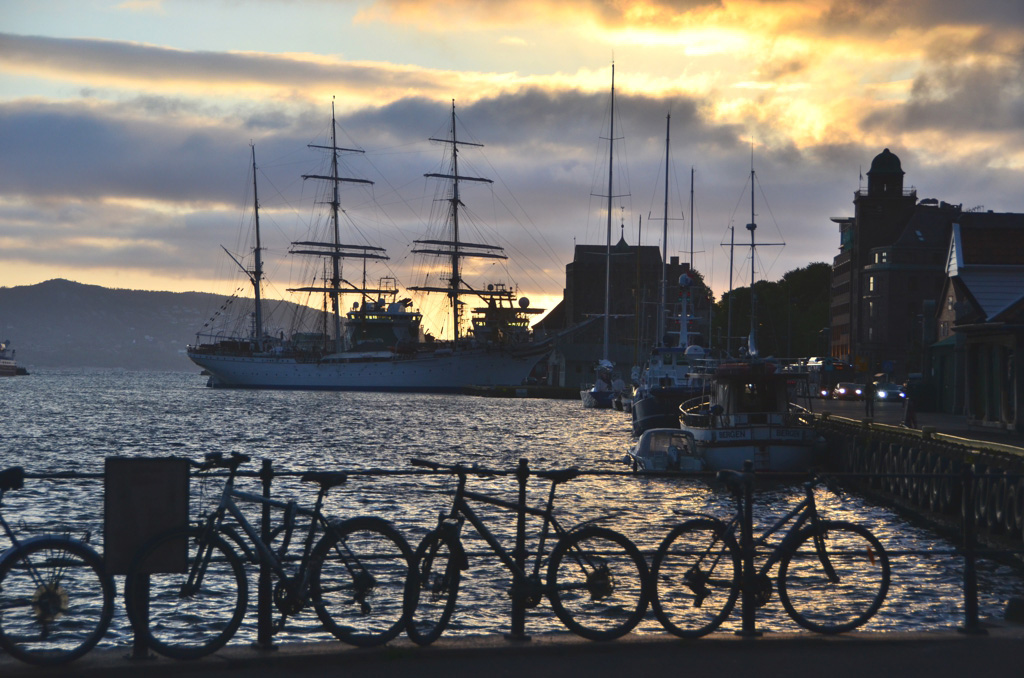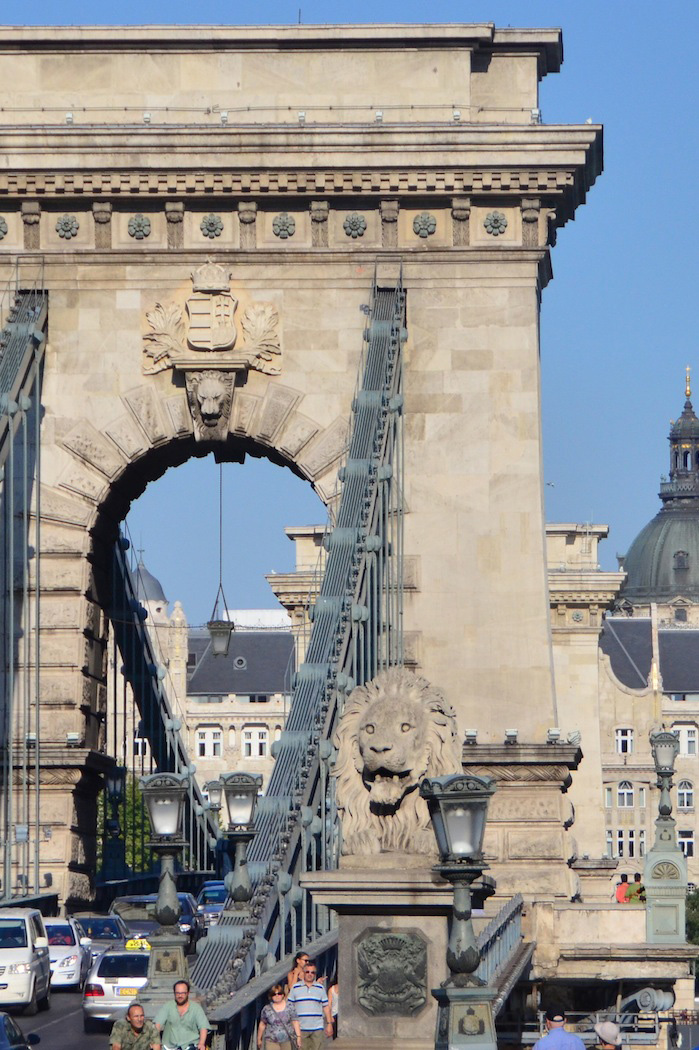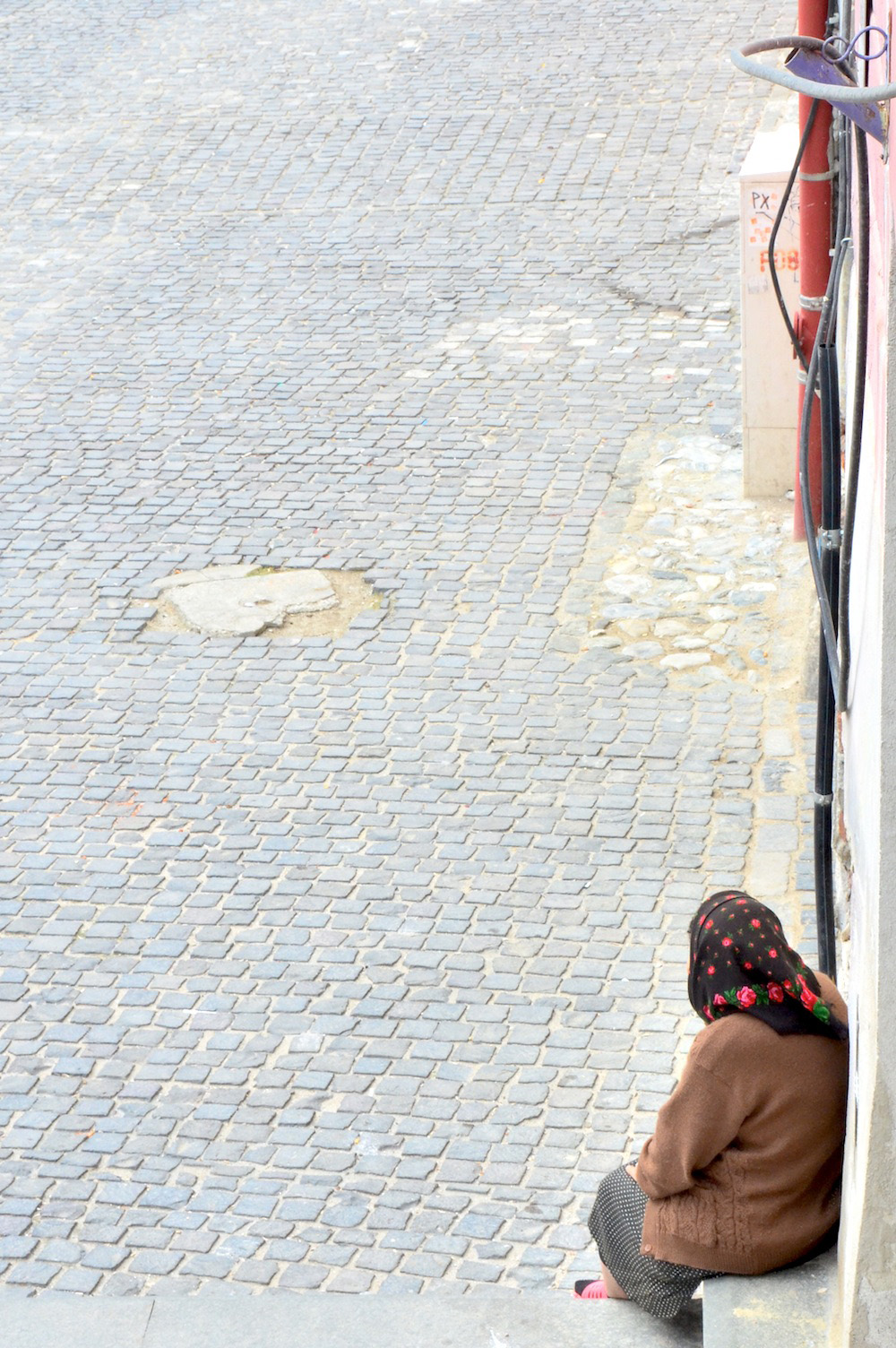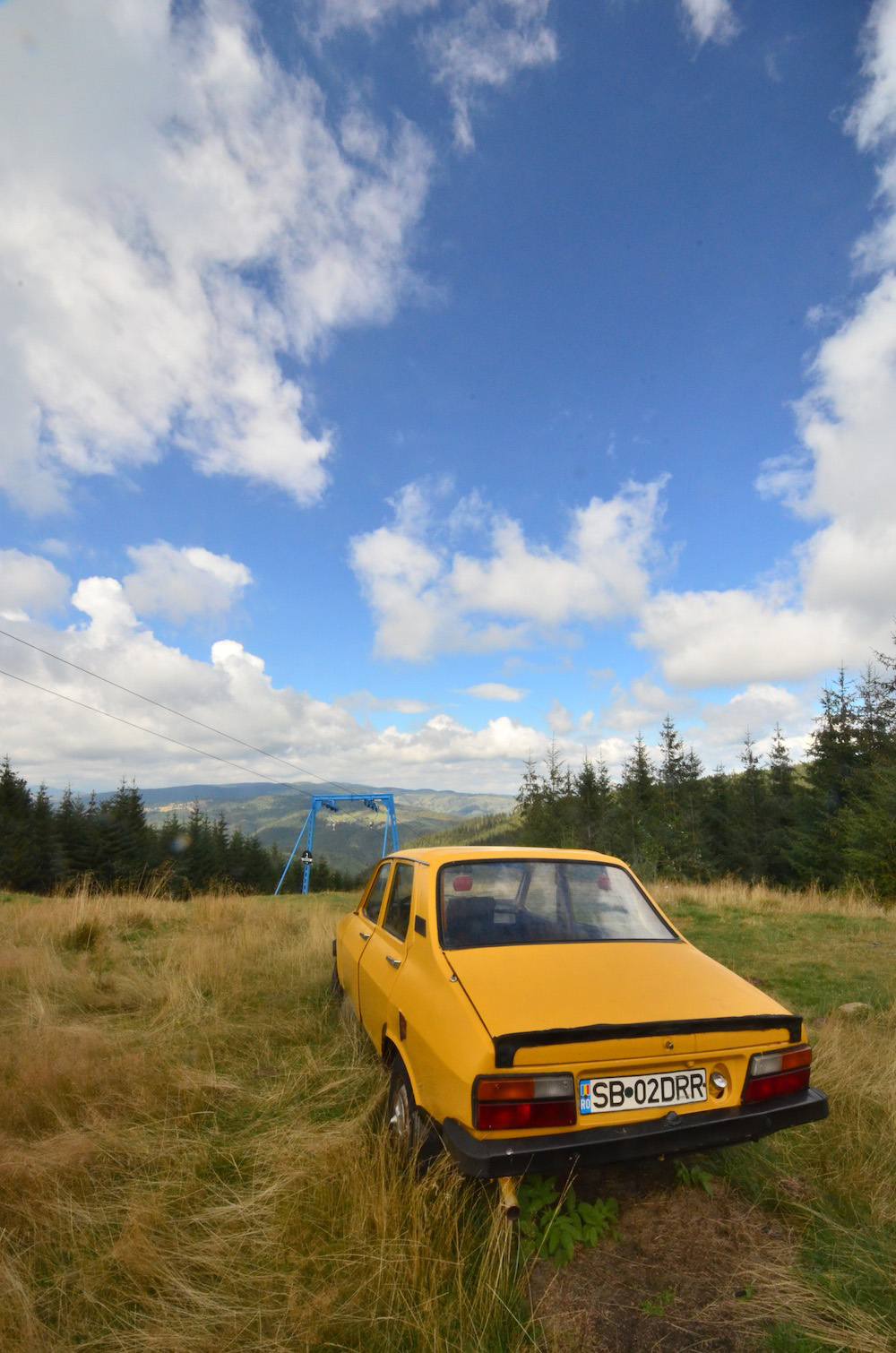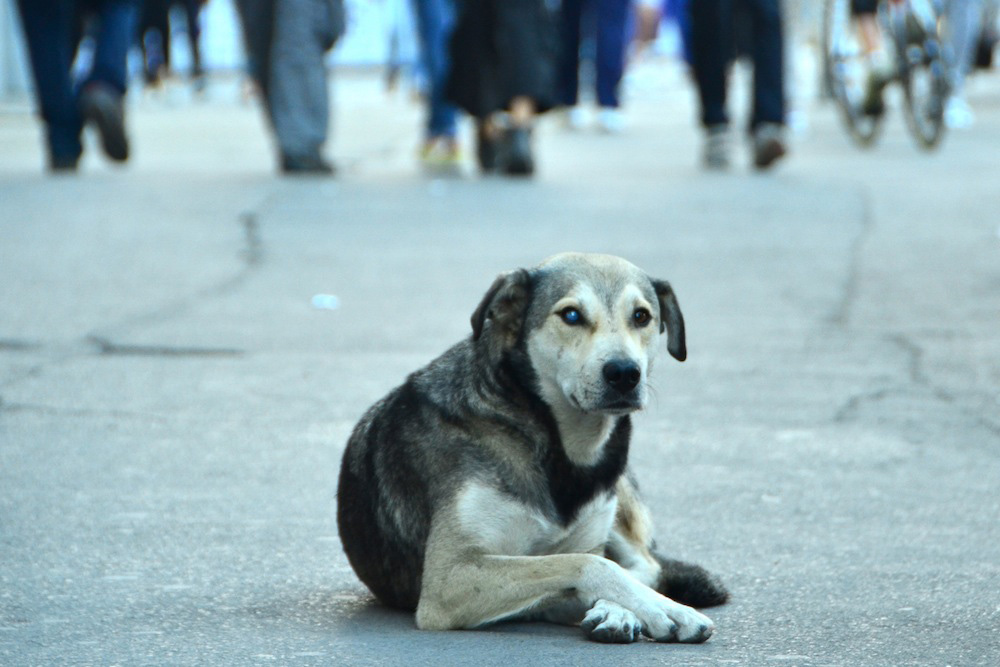 Set immediately to exploring the charming Hungarian capita and, depending on how tired you are, spend a night there. Or, if you're running on adrenaline, board the night train to Romania, disembarking in Brasov, in the heart of historical Transylvania. Spend 2-3 days traipsing through castles, forests and ancient Saxon settlements before continuing south to Bucharest, Romania's schizophrenic capital.
The Middle East and North Africa
Fly from Bucharest to Istanbul, and spend between 3-5 days exploring the historical gateway to the east before getting on another plane, this one to hedonistic Tel Aviv, Israel. Indulge yourself in any combination of sun, surf and sex before heading down into the Negev desert and cleansing yourself, either by hiking through the otherworldly Ramon crater or meeting one of the world's most sought-after camels ranchers.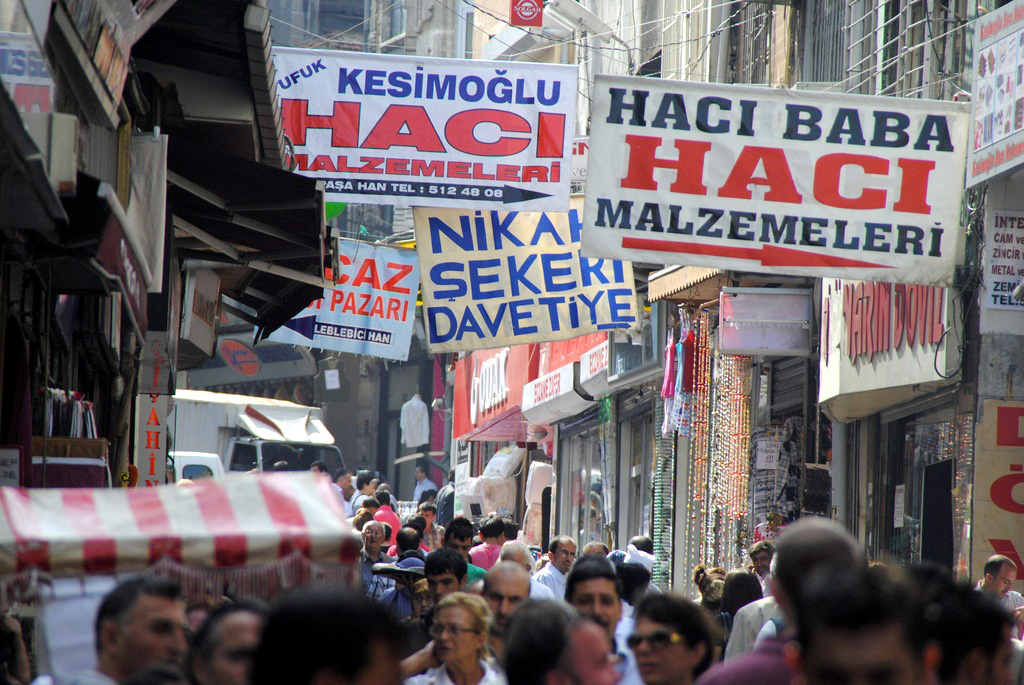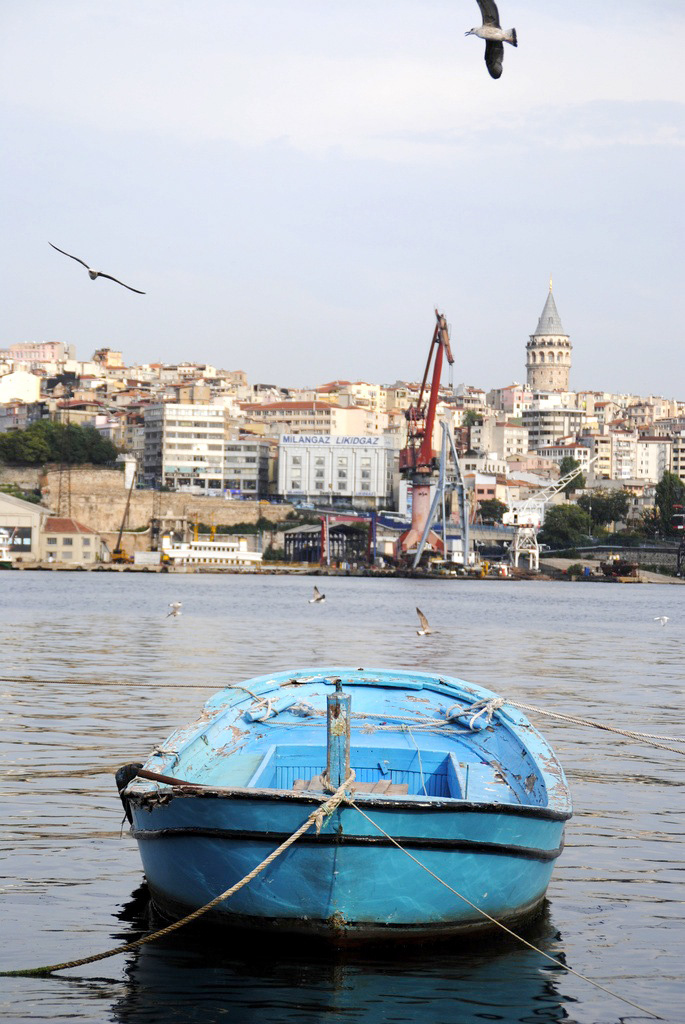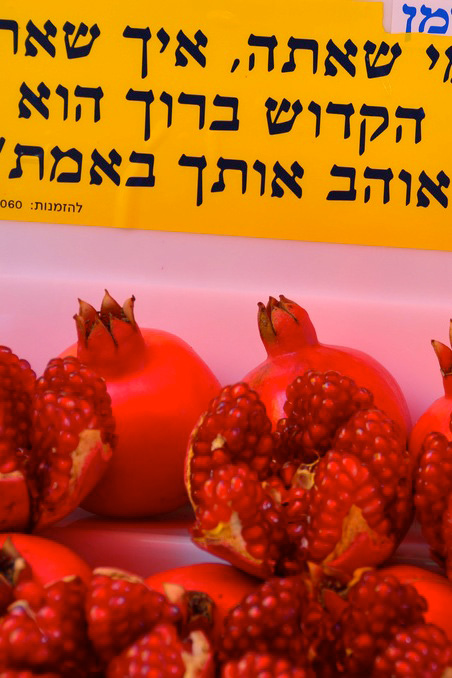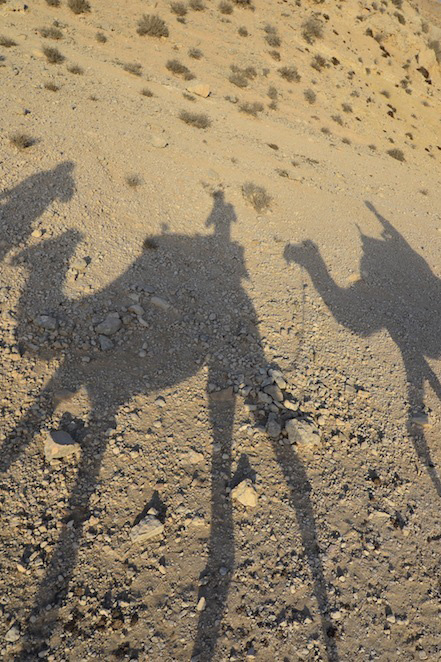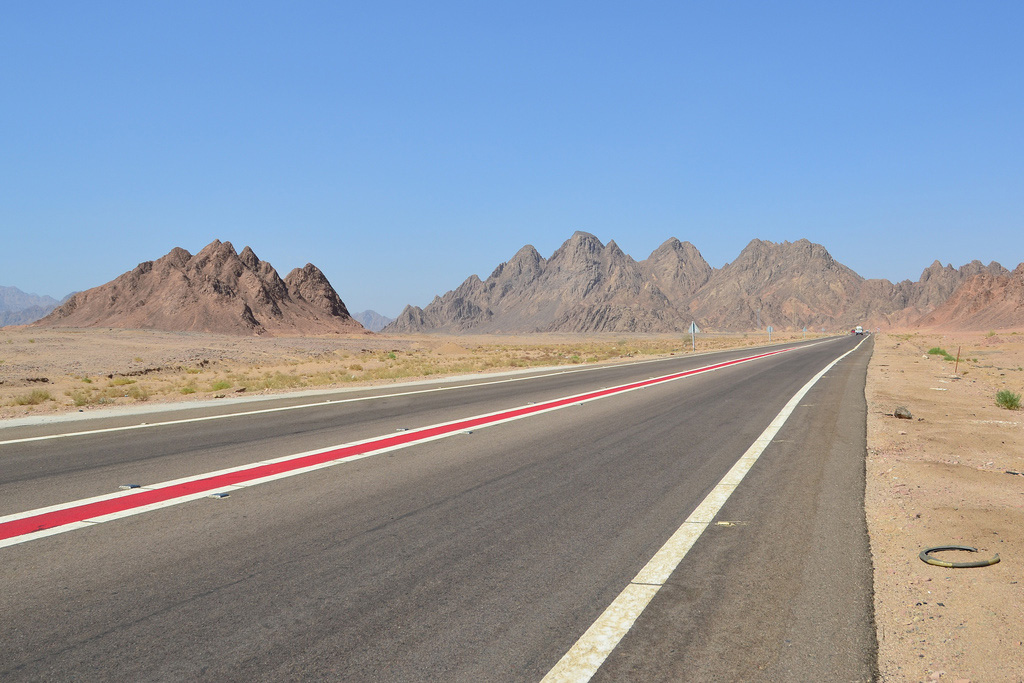 Continue south to the resort town of Eilat, then cross the border into Egypt. Travel into the Sinai peninsula by bus, making the choice between bohemian Dahab or upmarket Sharm el-Shiekh. You can swim and scuba dive in both, but the advantage of choosing the latter is that it's a gateway to the unspoiled Ras Mohammed Park. Fly to Cairo and divide your time between the enchanting old city and the pyramids, whether you stick to the ones at Giza or less-visited ones further afield.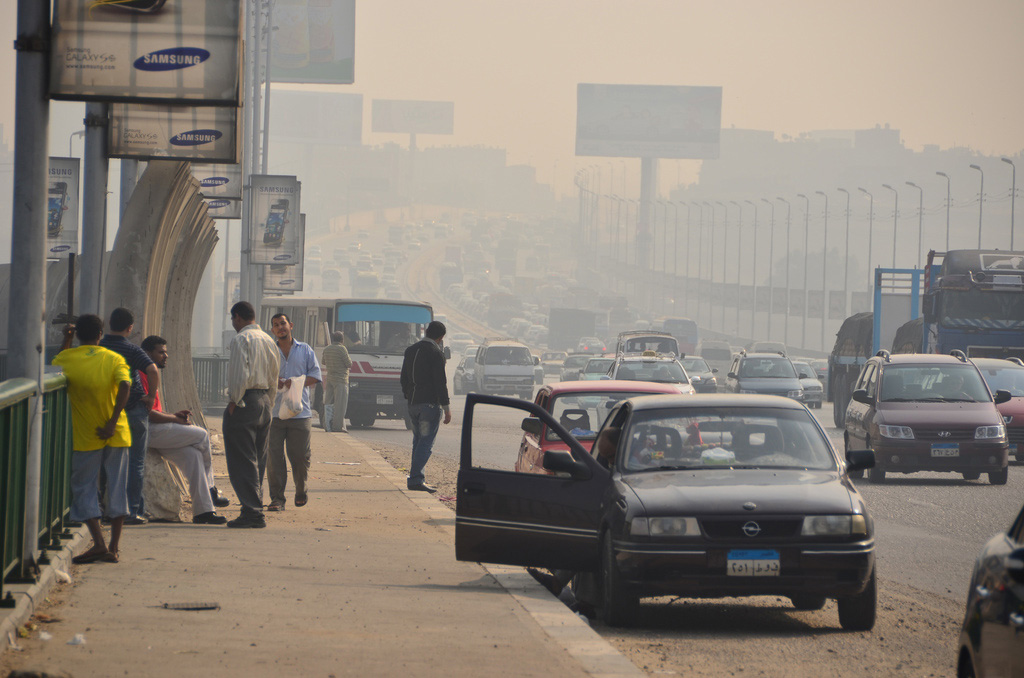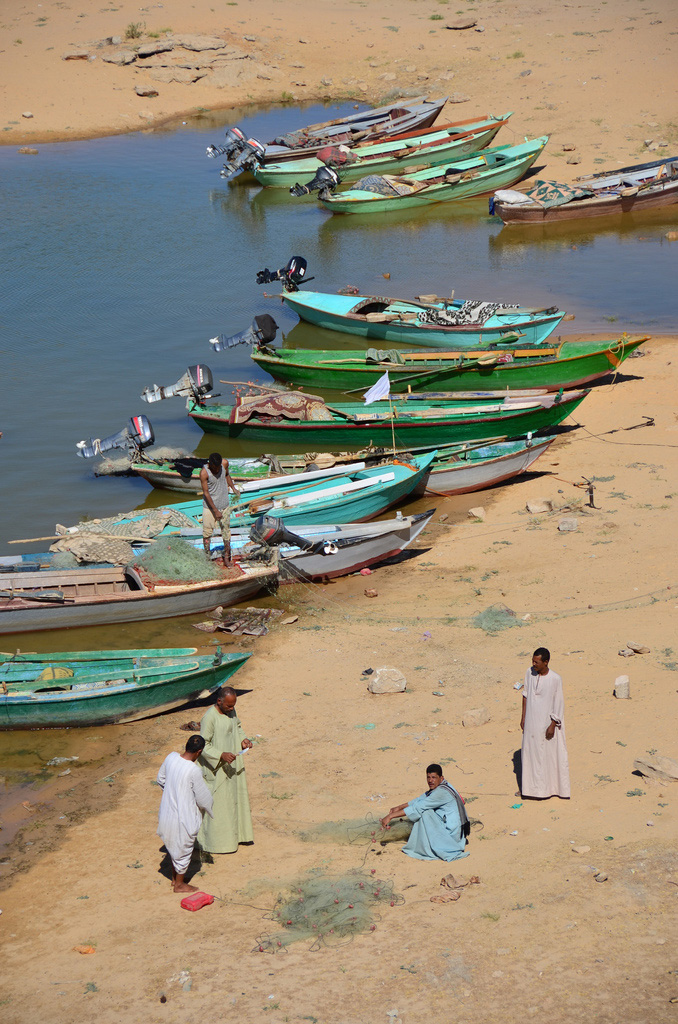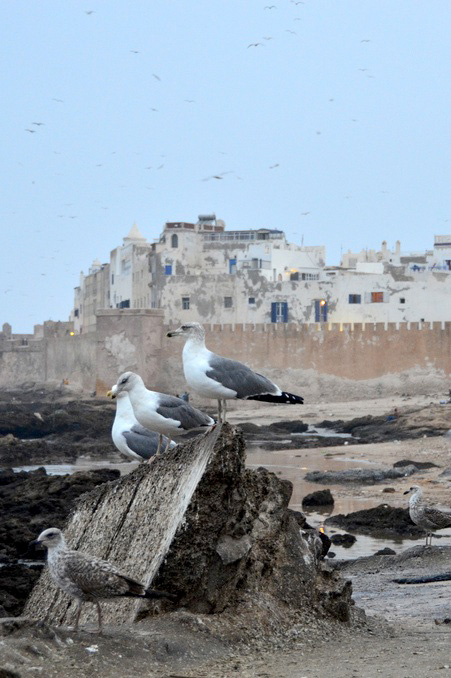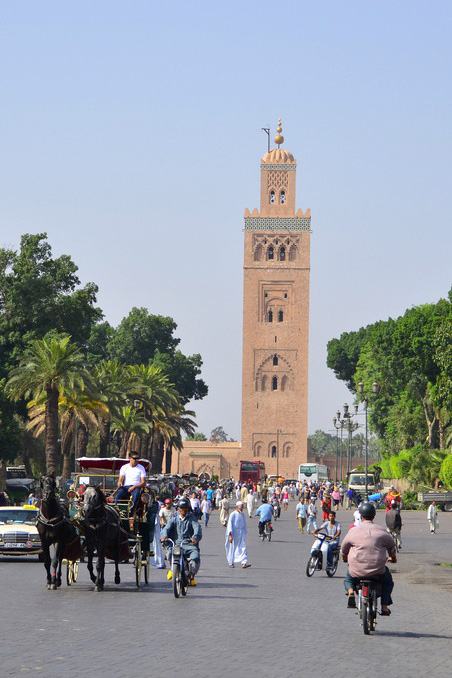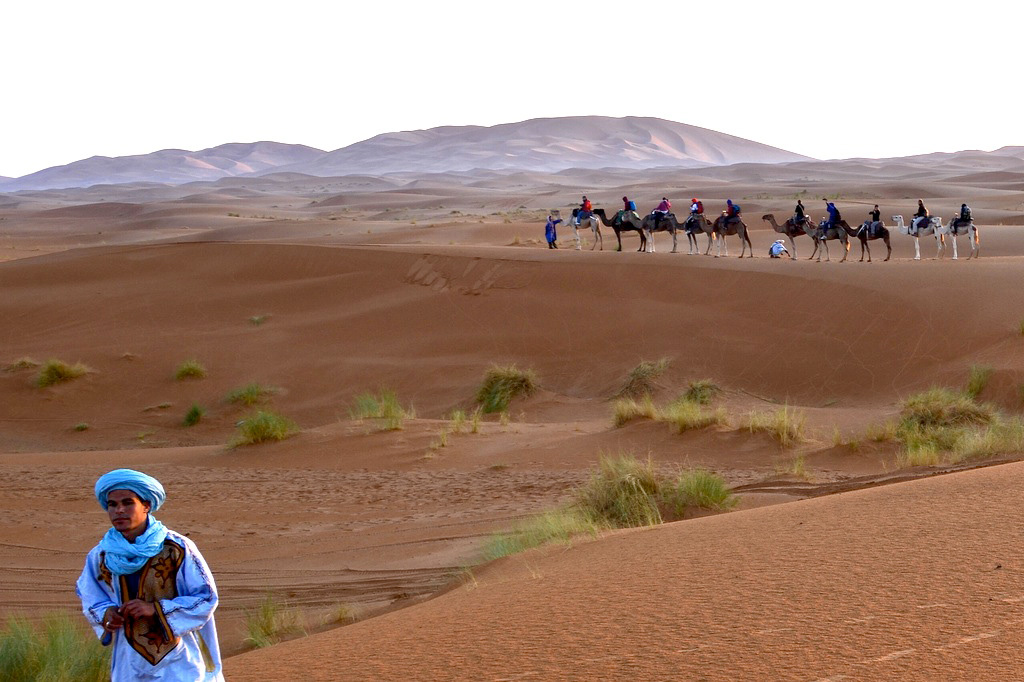 Fly across north Africa to Casablanca, then take the high-speed train to Marrakech. Here, join a land expedition into the western Sahara desert or, if you've had enough of sand dunes, travel east to the enchanting coastal city of Essaouira. Alternatively, head up into the mountains and to the blue city of Chefchaouen, but regardless of where you, plan on ending up back in Casablanca.
South Africa
Hop the next flight to Cape Town, the city where mountains meet the sea in the most beautiful way, and explore it to your heart's content. Bypass the overrated Garden Route and instead, head for the Wild Coast or "Transkei," where indigenous black Africans still live in a traditional way. You can get here using your own rental car or, if you're on a budget, using the backpacker-friendly Baz Bus.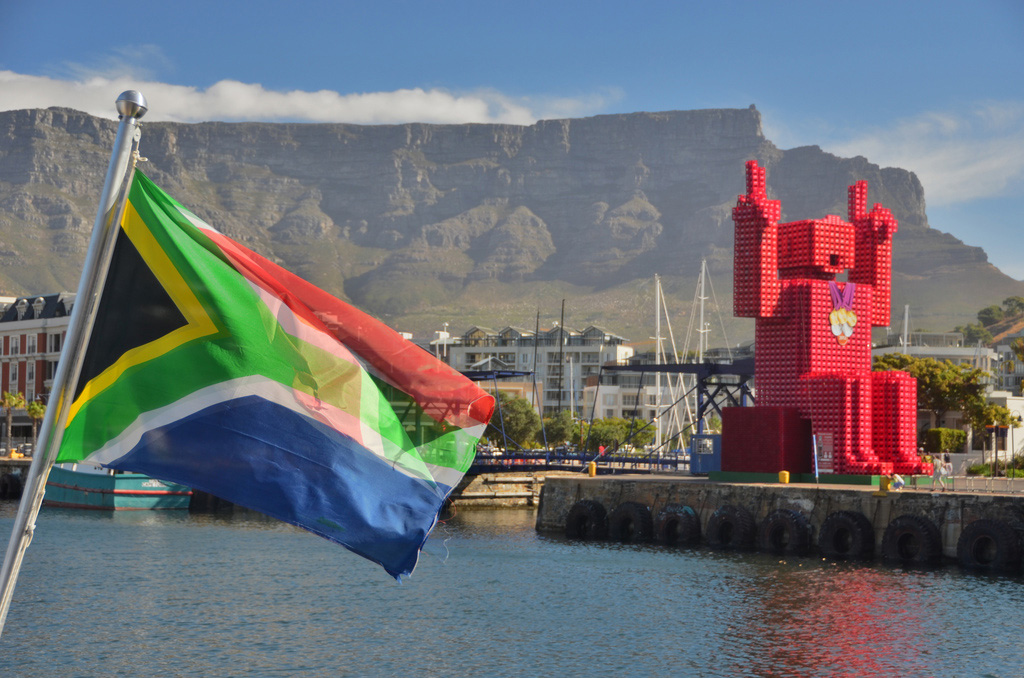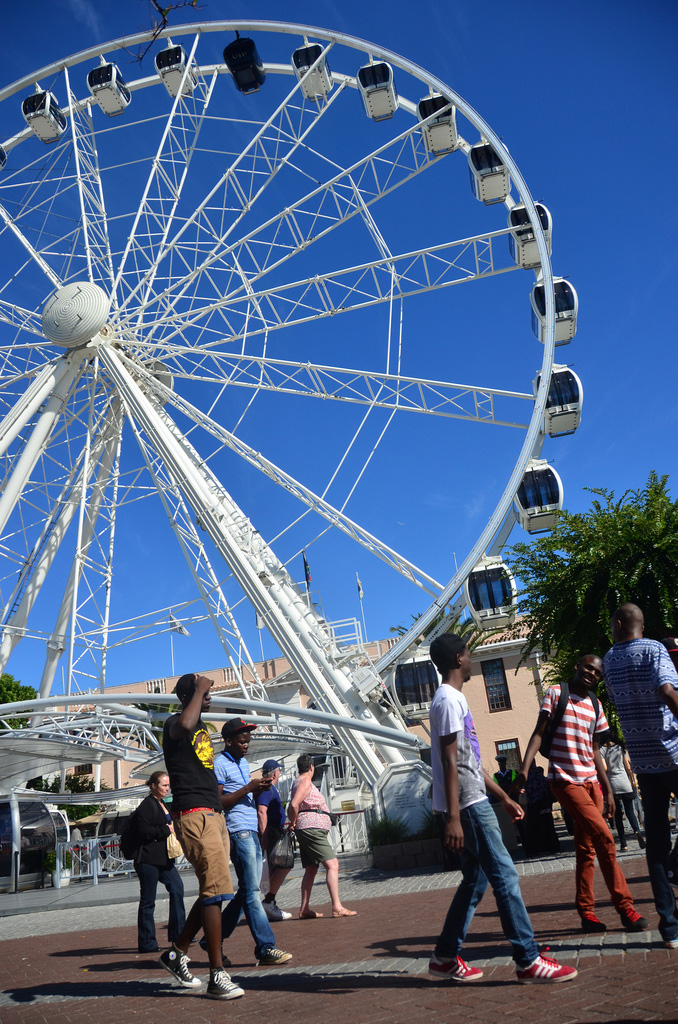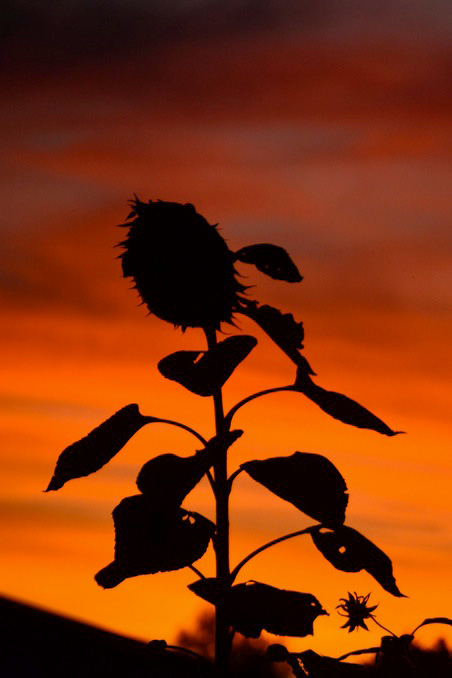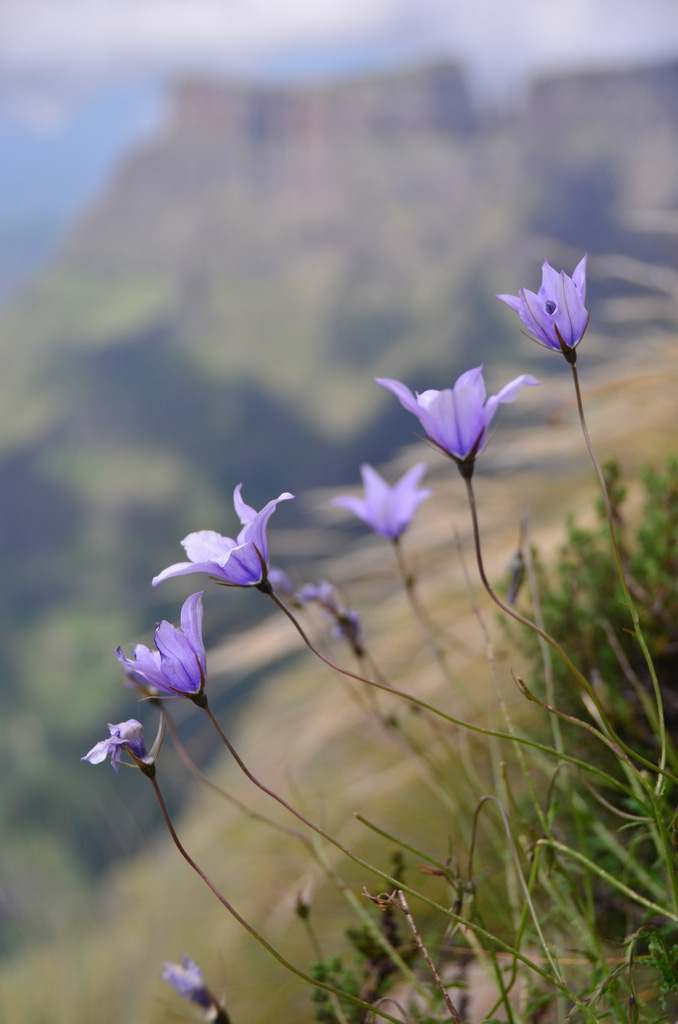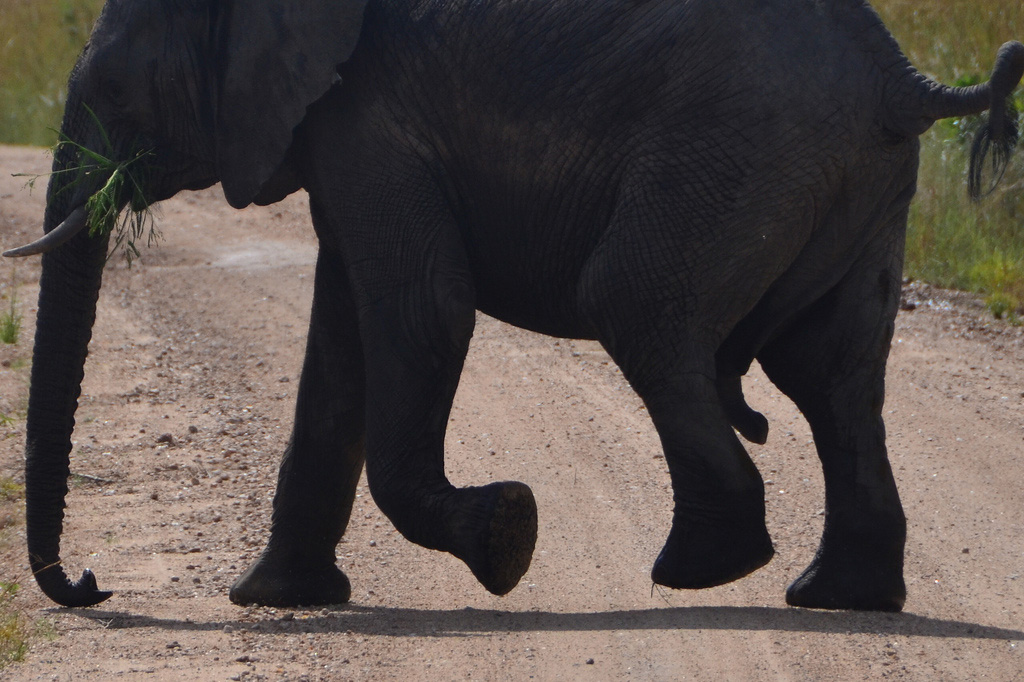 Take a day or two to relax on the beach in idyllic Chintsa, or visit with local tribes in otherworldly Coffee Bay, which is in no uncertain terms like taking a trip back in time. Continue north and east toward Johannesburg, stopping in the picturesque Drakensberg region to trek amid Africa's oldest mountains and scale its highest waterfall. Finish up in Johannesburg and, if your energy and time aren't running too-low, take an excursion to Kruger National Park, one of the world's most famous safari destinations.
South Asia
Fly from Johannesburg to Delhi, India, which in spite of its massive size you can easily get to know in just a day. Take the train to Agra, gateway to the Taj Mahal, and spend a day exploring the splendor of the world's largest monument to love. Head back to Delhi and hit up any of the attractions you missed when you landed.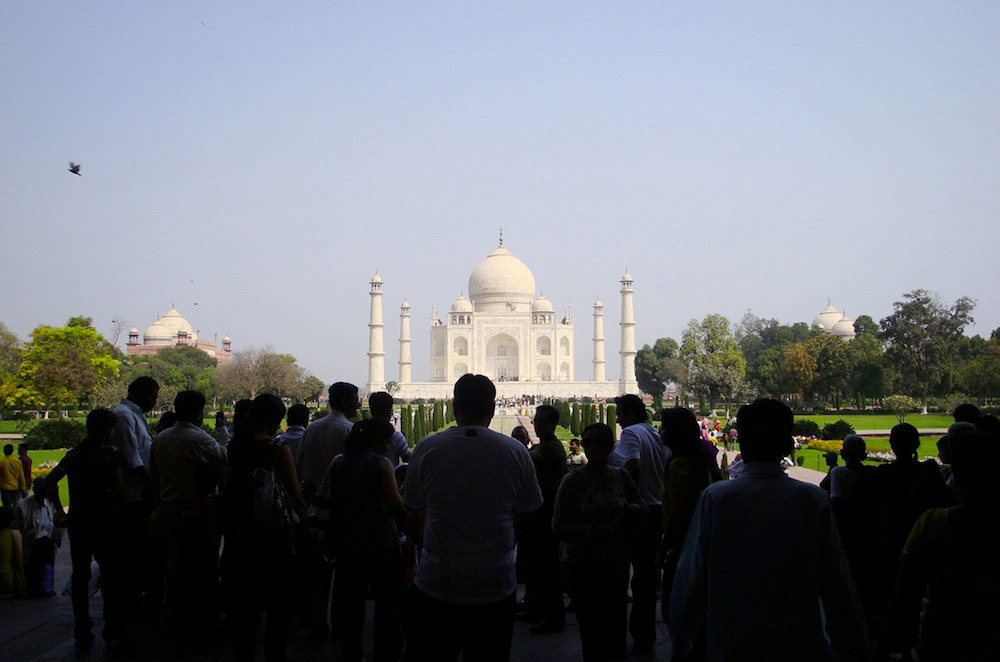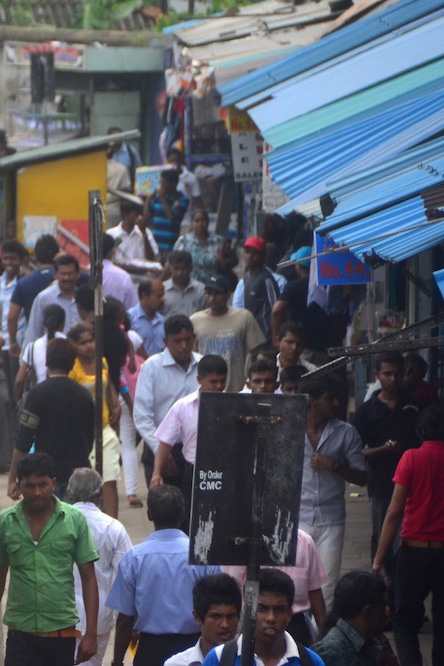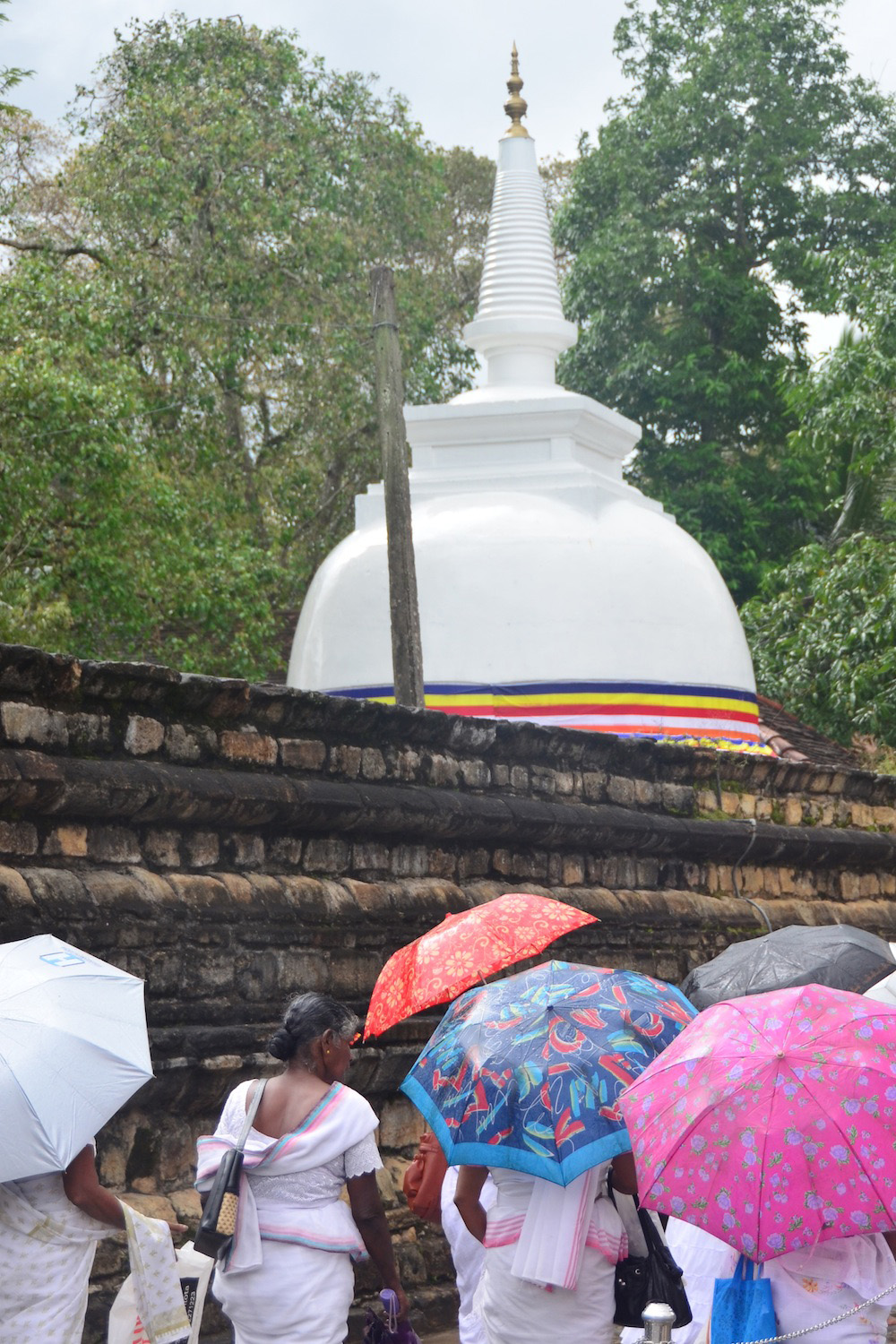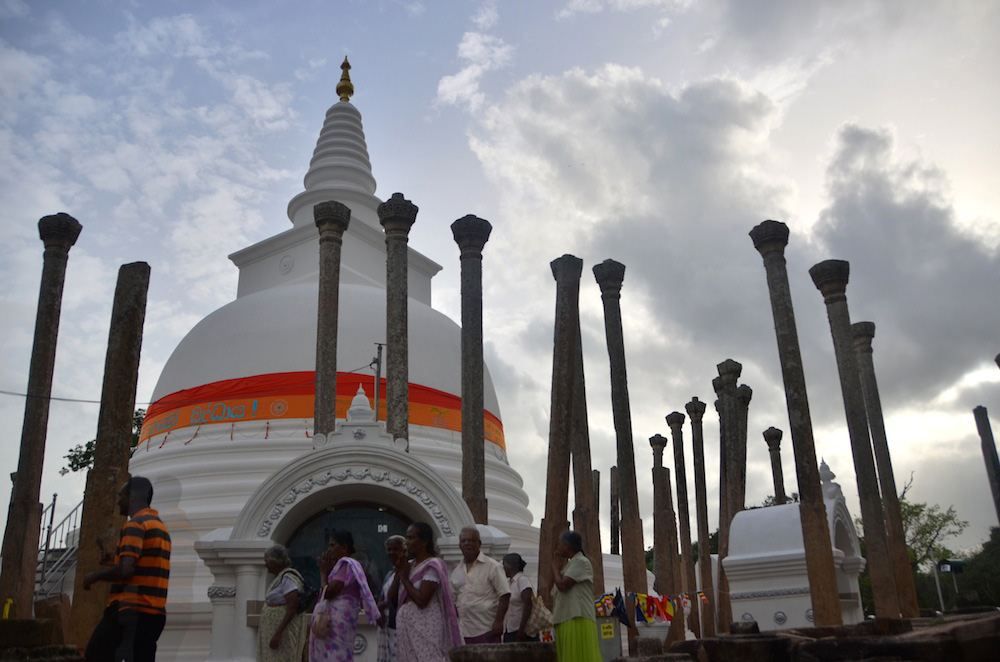 Fly to Colombo, Sri Lanka and explore the coastal capital before taking the train to Kandy, the heart of Sri Lanka's "Cultural Triangle." Take the first bus to Anuradhapura, Sri Lanka's 2,600-year old capital, a massive time capsule filled with temples, monkeys and a humbling sense of detachment from the modern world.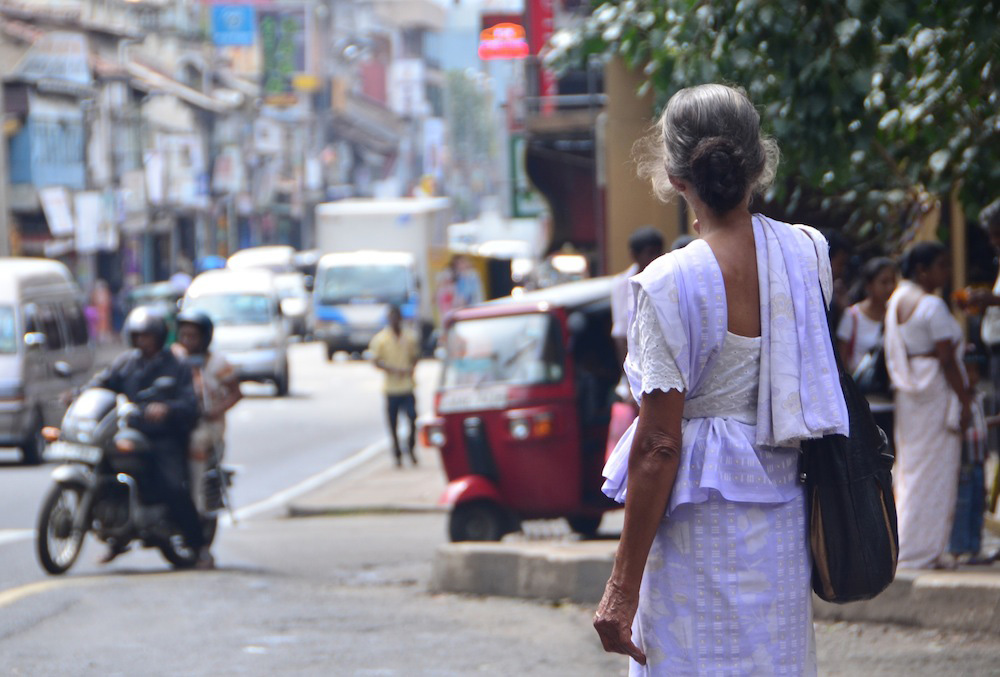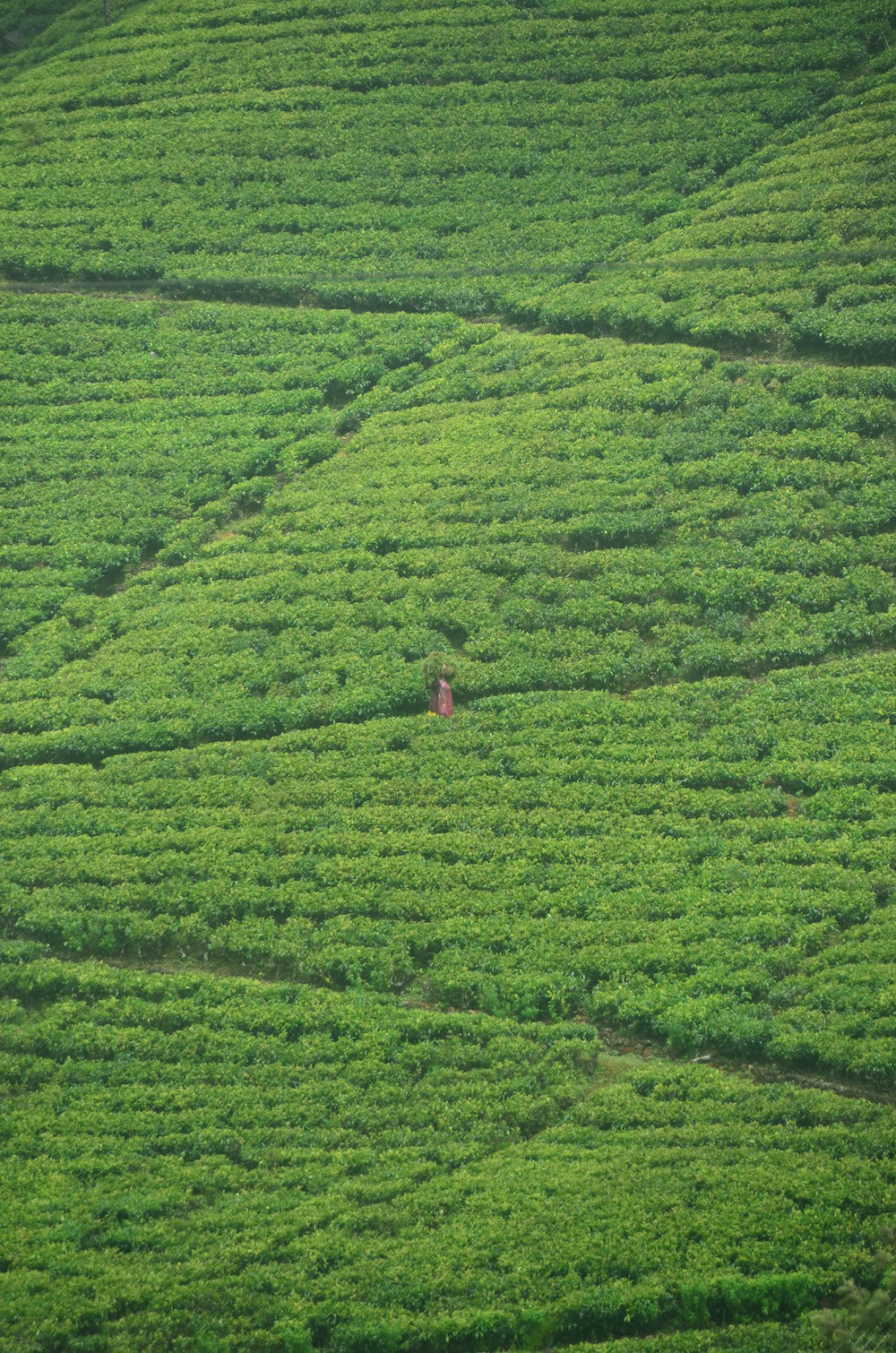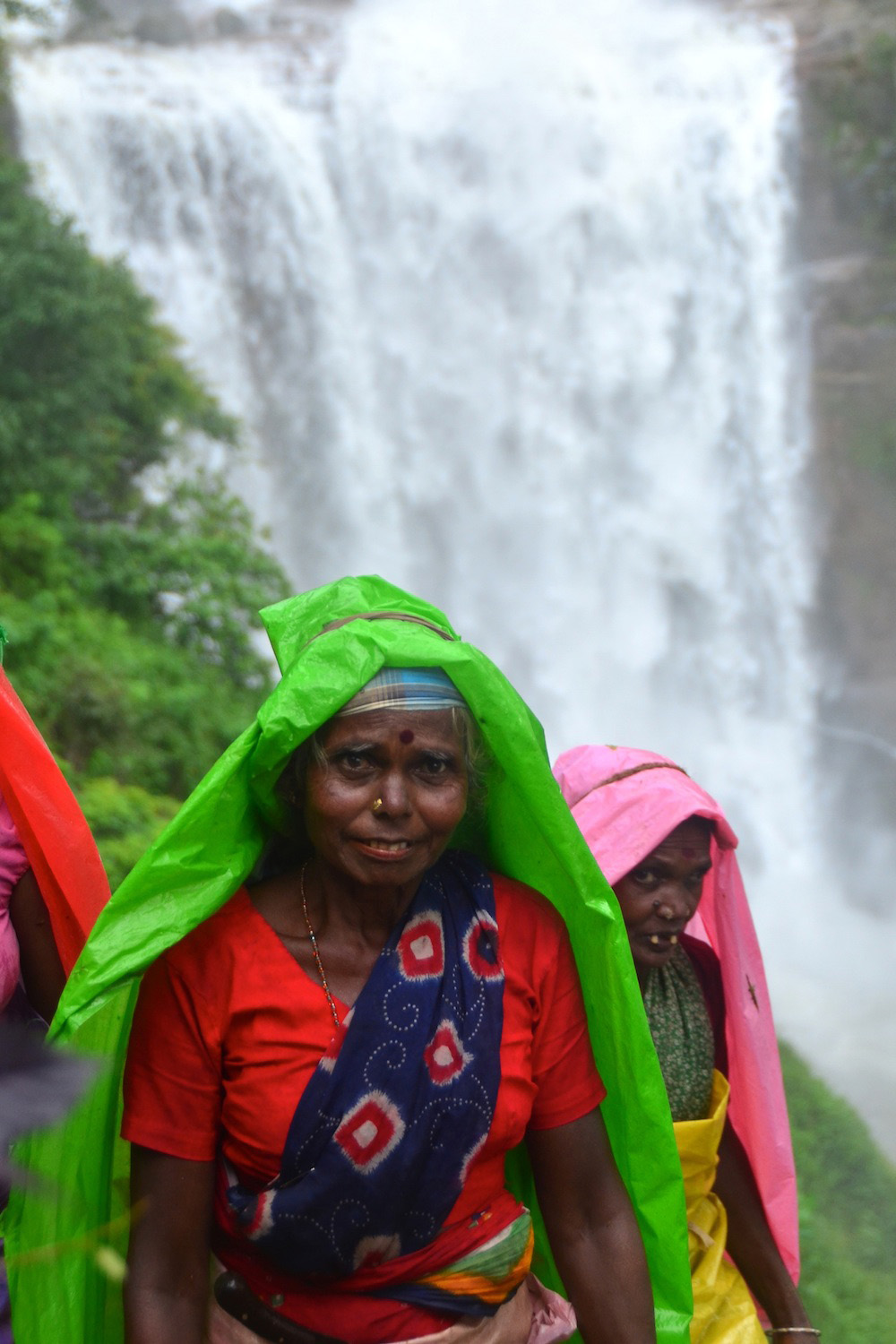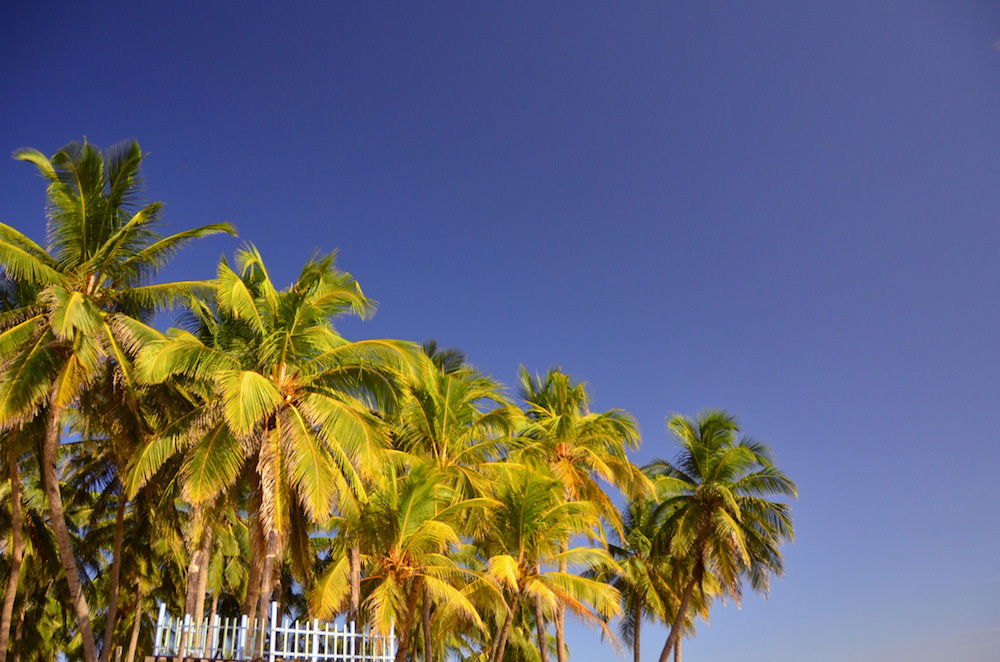 Once you've gotten your fix of history, head back to Kandy and then on to Nuwara Eliya, perched high in Sri Lanka's cold, wet mountains. Marvel at the contrast you've been able to observe in just a few hours of travel and, after touring one of the many tea plantations in the region, enjoy a cup – or a few – of classic Ceylon. Travel back to Colombo by train, taking in the incredible scenery en route.
Southeast Asia
Fly to Bangkok, the hub of Southeast Asia and one of the coolest cities in the world – definitely my favorite. Spend up to three days getting to know the Thai capital before boarding another plane, this one to Surabaya, in the eastern part of Indonesia's Java island. Take the train to Banyuwangi, its eastern terminus, and meet up with a man named Sam.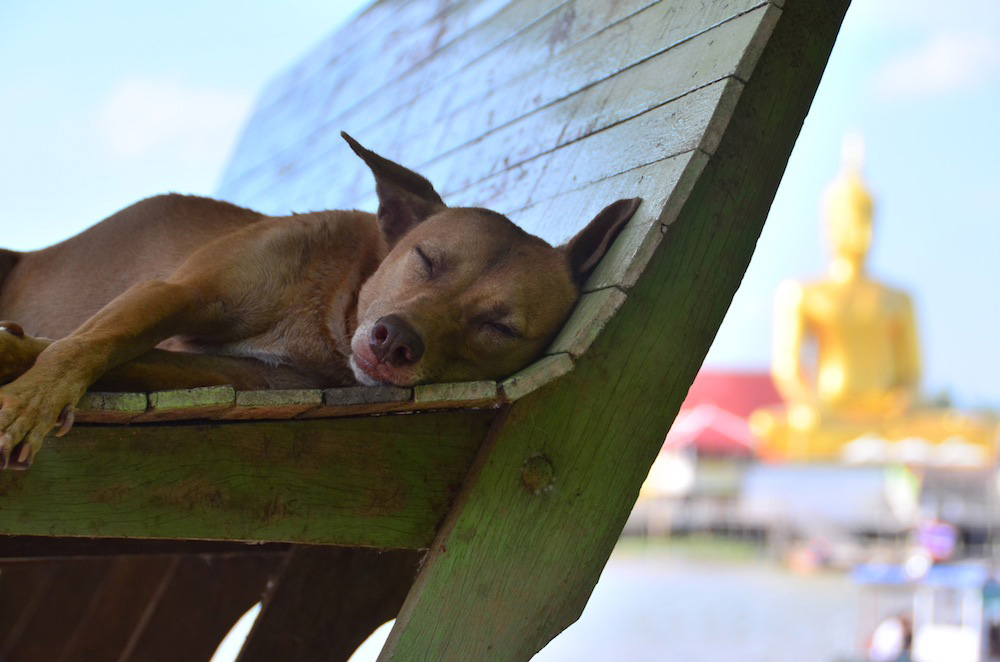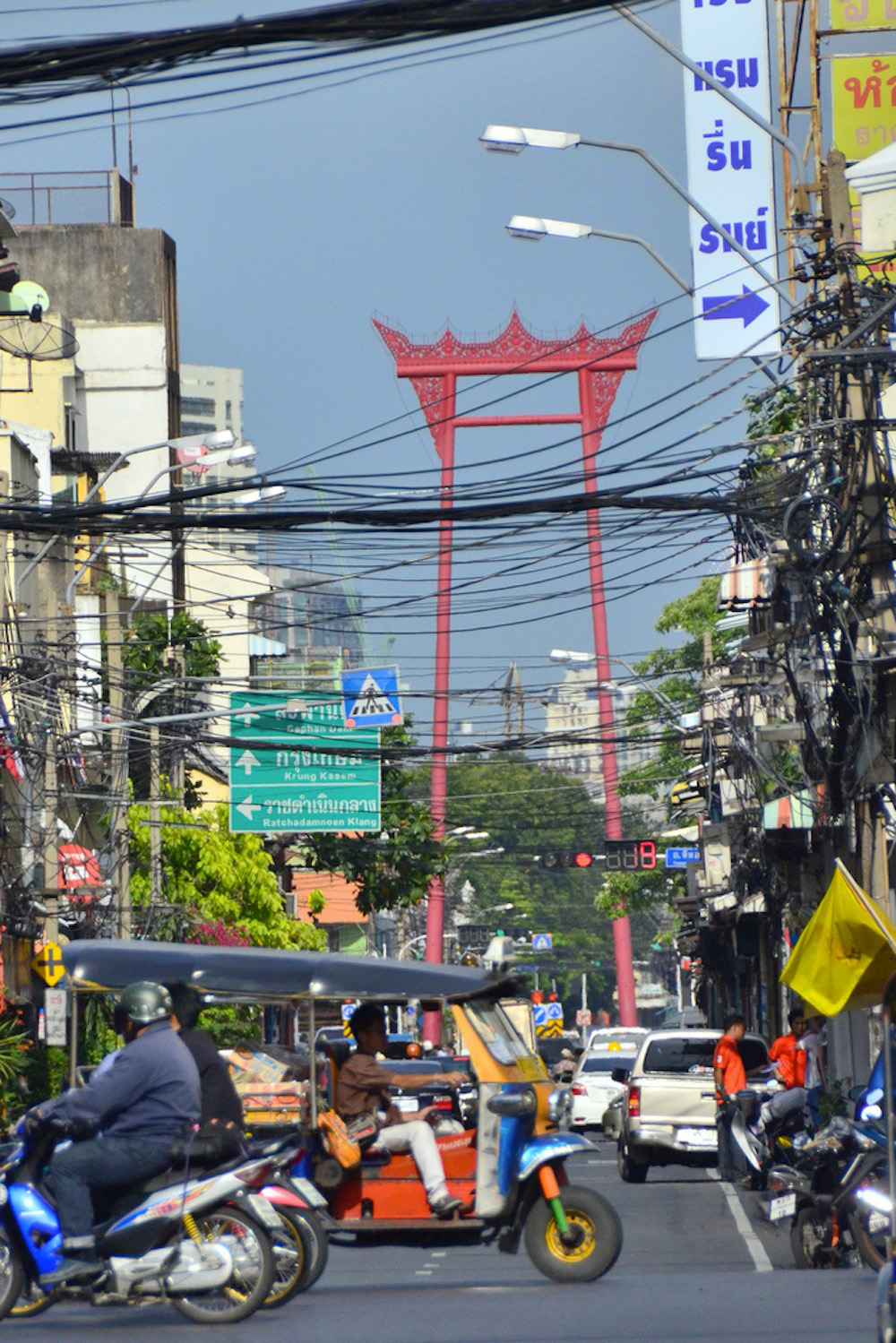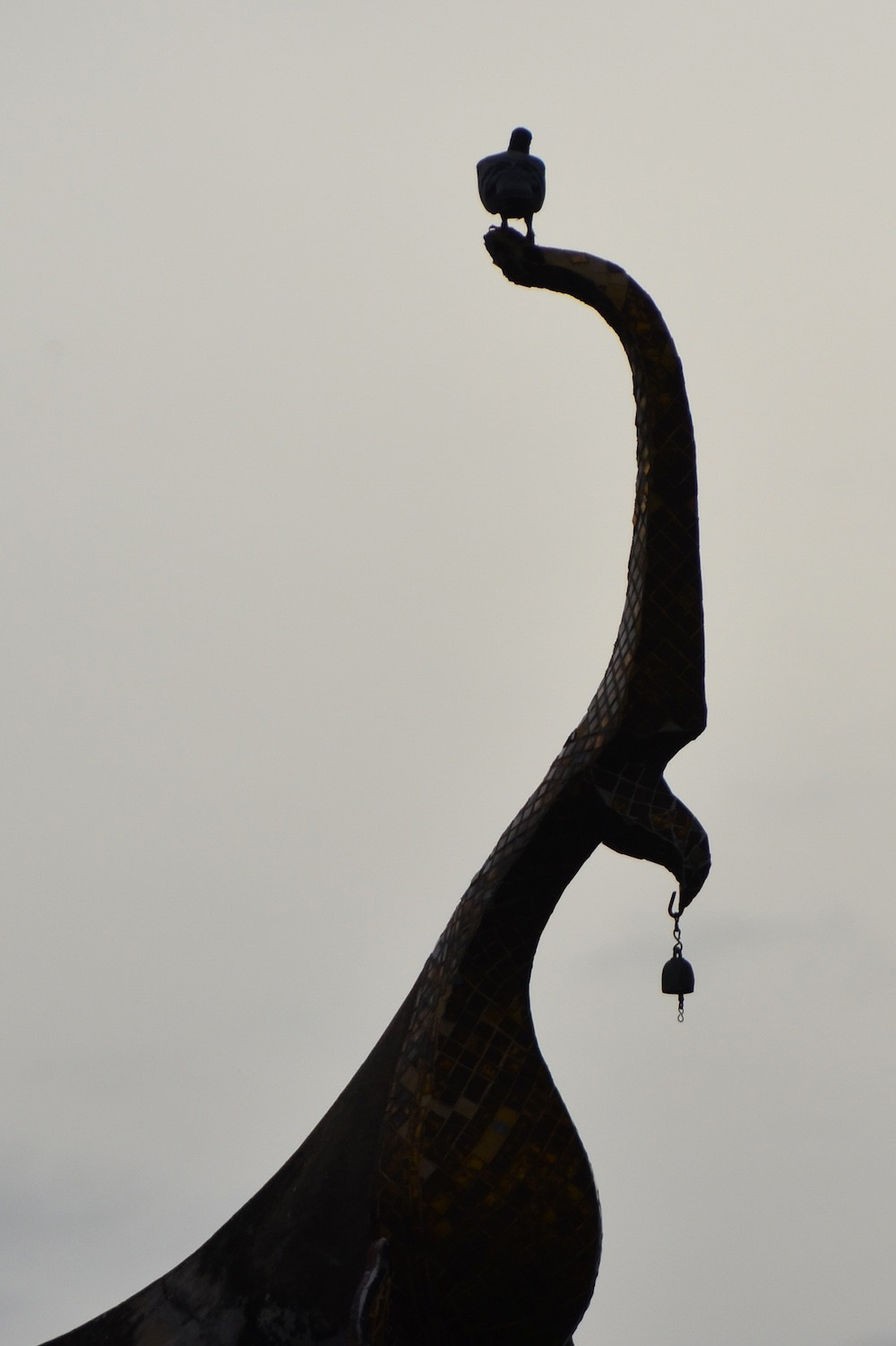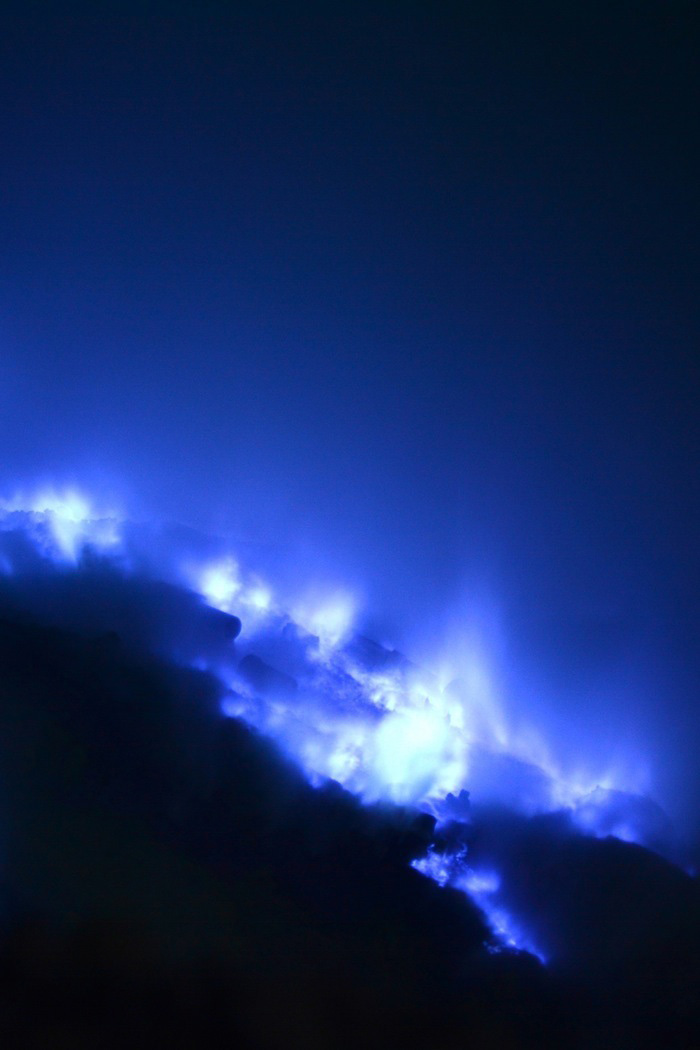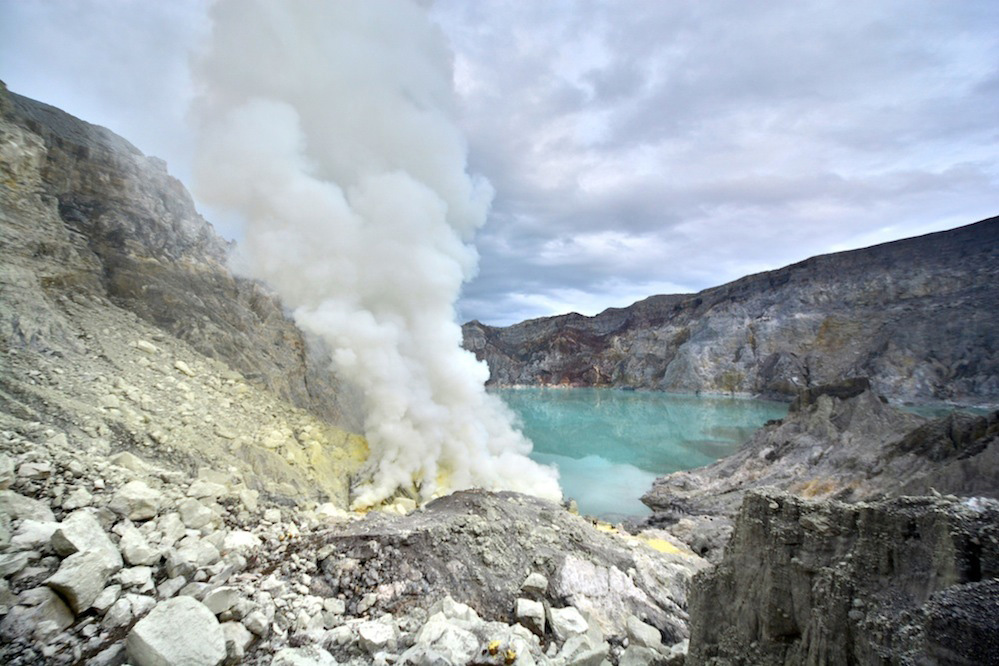 He'll take you down into Ijen Crater, a sulfur-rich volcano whose flames burn blue in the middle of the night, and introduce you to the people of his village, many of whom work inside the volcano, which is to this day a commercial sulfur mine. Take the night train back to Surabaya, then head back to Surabaya airport and fly to Sorong, West Papua.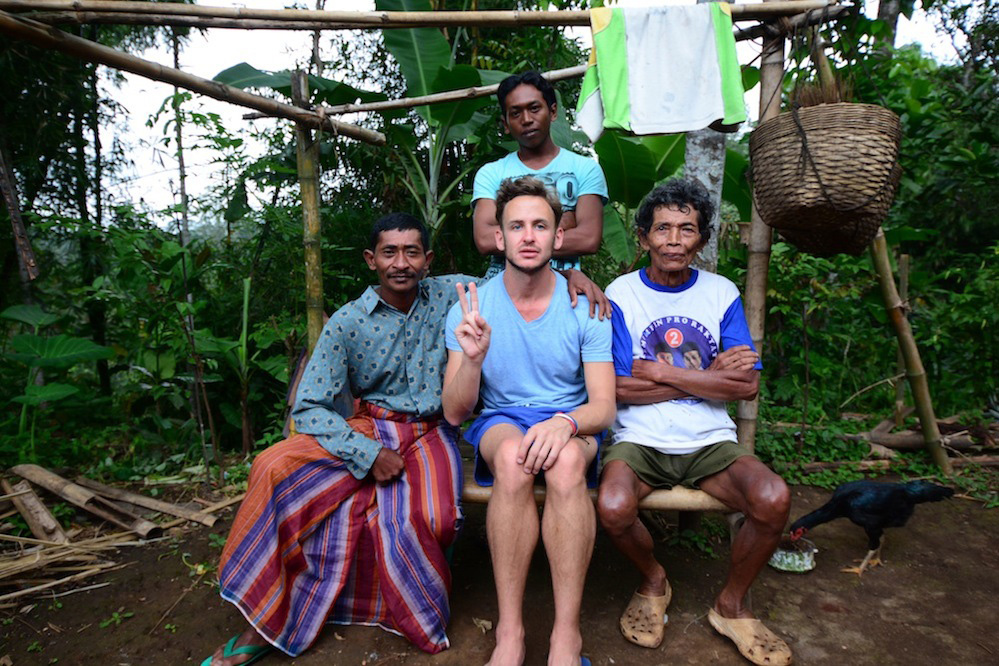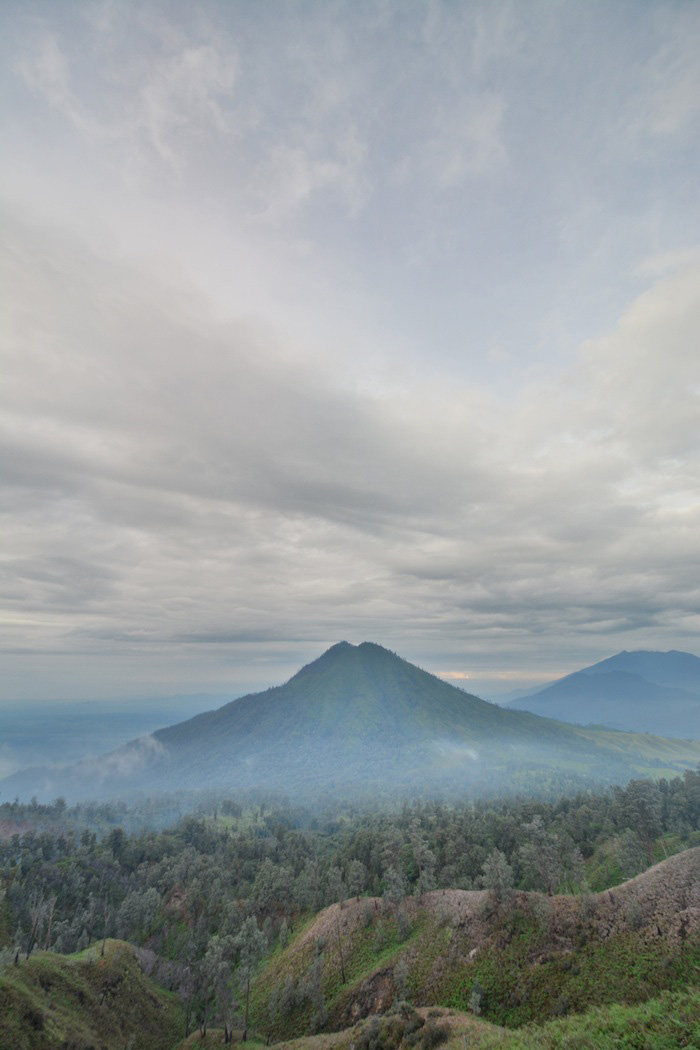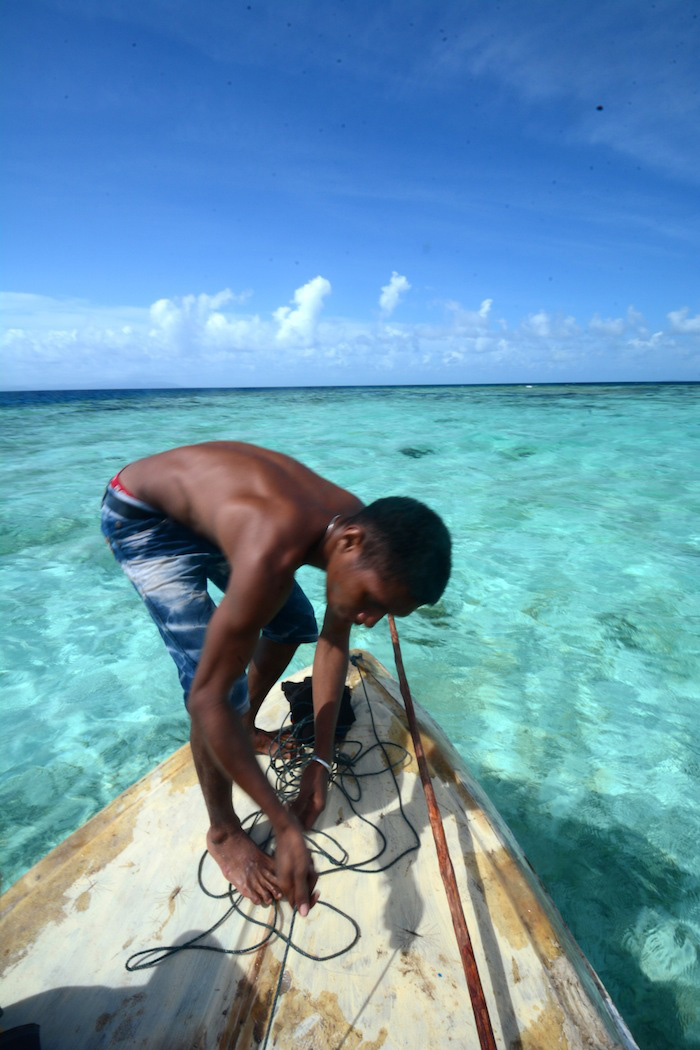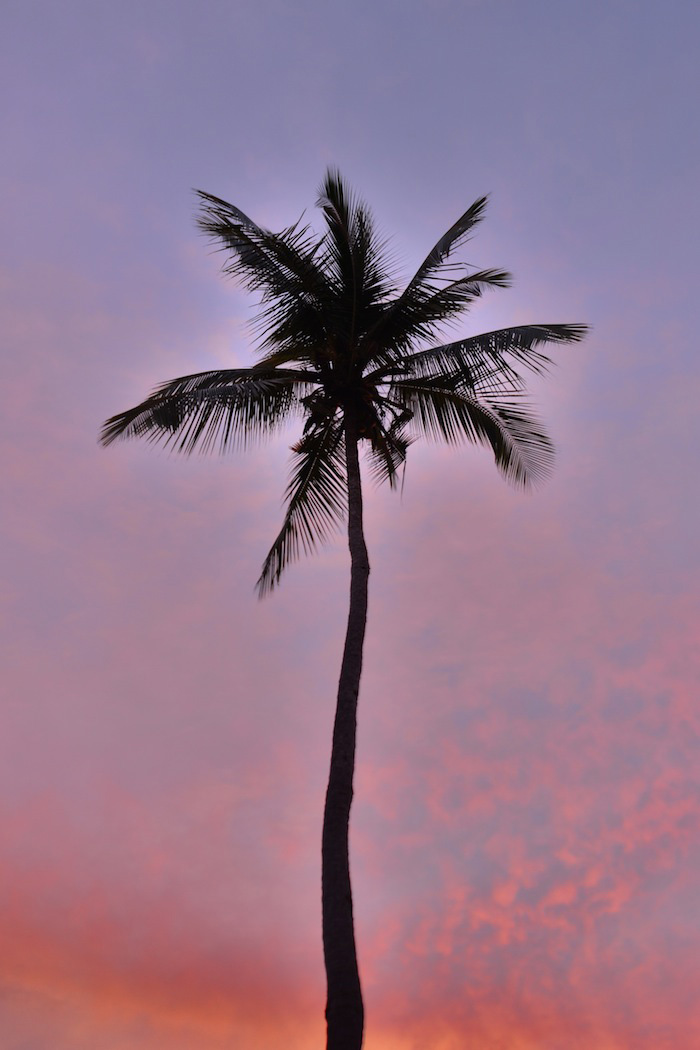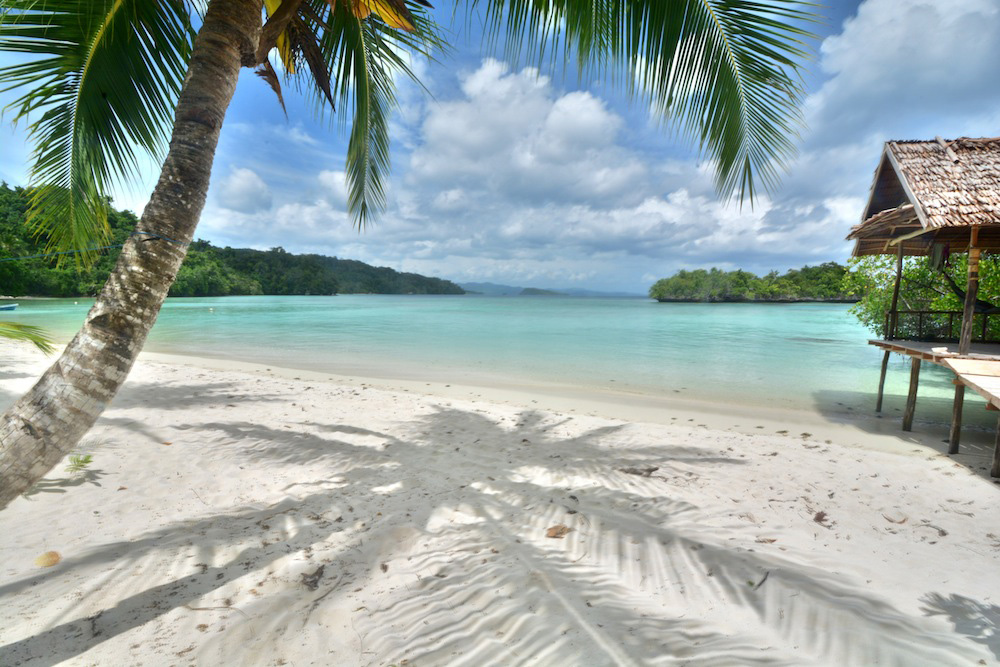 Begin the long trek to Raja Ampat, which may be the world's last paradise. To offset the journey of getting there, spend a minimum of three days there, whether you lounge on the beach, trek in the jungle or enjoy some of the world's best scuba diving. Head back to Sorong and board a flight to Denapasar, Bali, but don't get off.
Australia
Bali is practically an Australian territory, a fact that will make the long flight to Melbourne seem less jarring. Spend a day exploring this cool city, then head south and west to the amazing Great Ocean Road, whether you rent a car to do so, or book a tour in the tourist office at Federation Square. Head back to Melbourne and fly to Ayers Rock airport, located in Australia's dusty red center.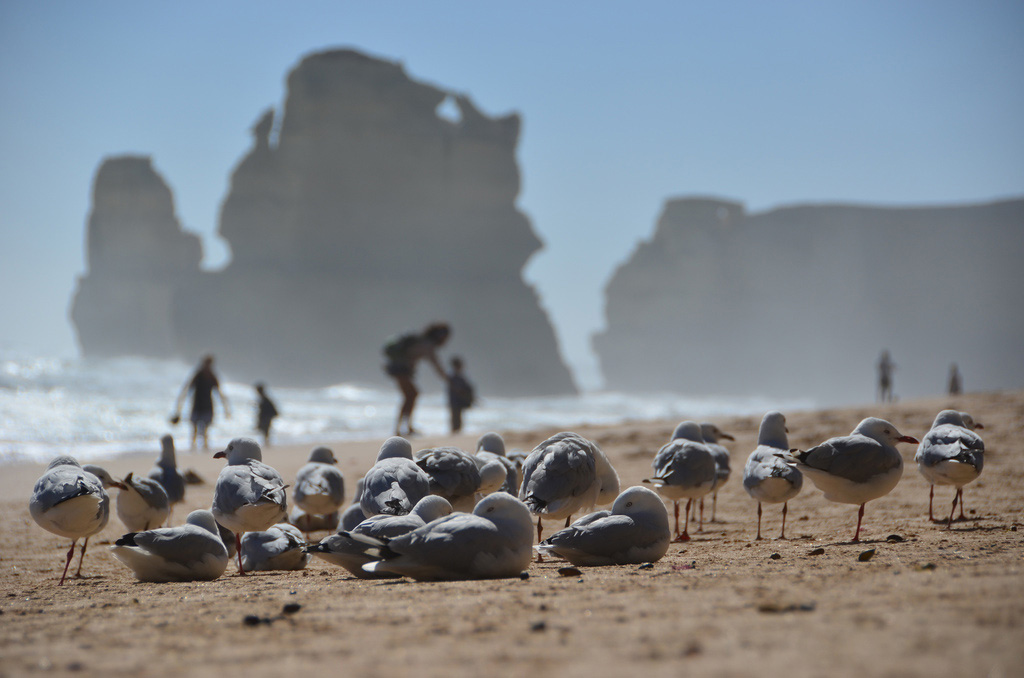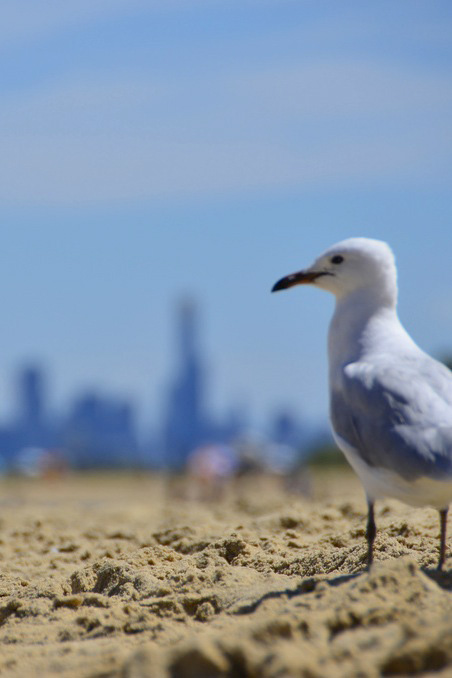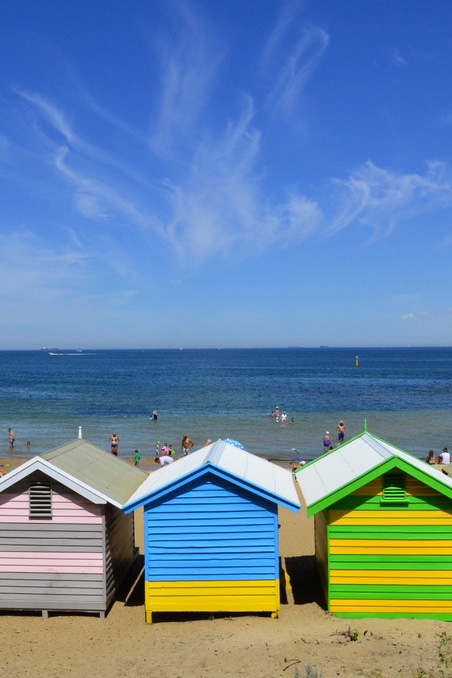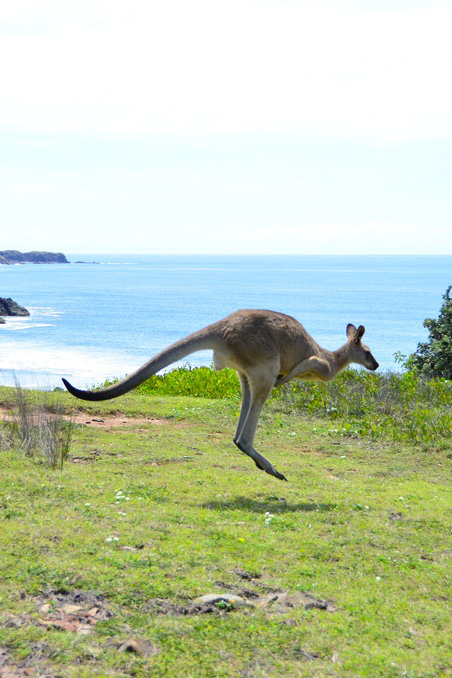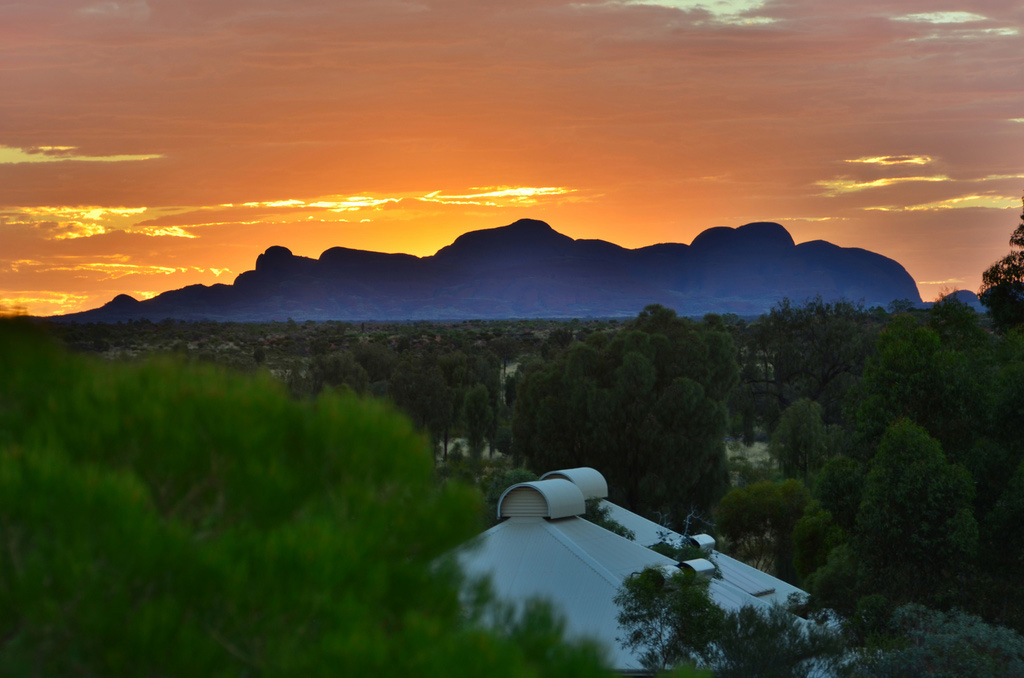 You'll arrive in time for sunset over Uluru (which was formerly known as Ayers Rock, hence the name of the airport) and a dinner of traditional Australian game at your campground. Get to bed early, so you can enjoy sunrise over Kata Tjuta, a rock formation that is larger and even more spectacular than Uluru. If time and money permit, drive to Kings Canyon and spend a day trekking over and through it.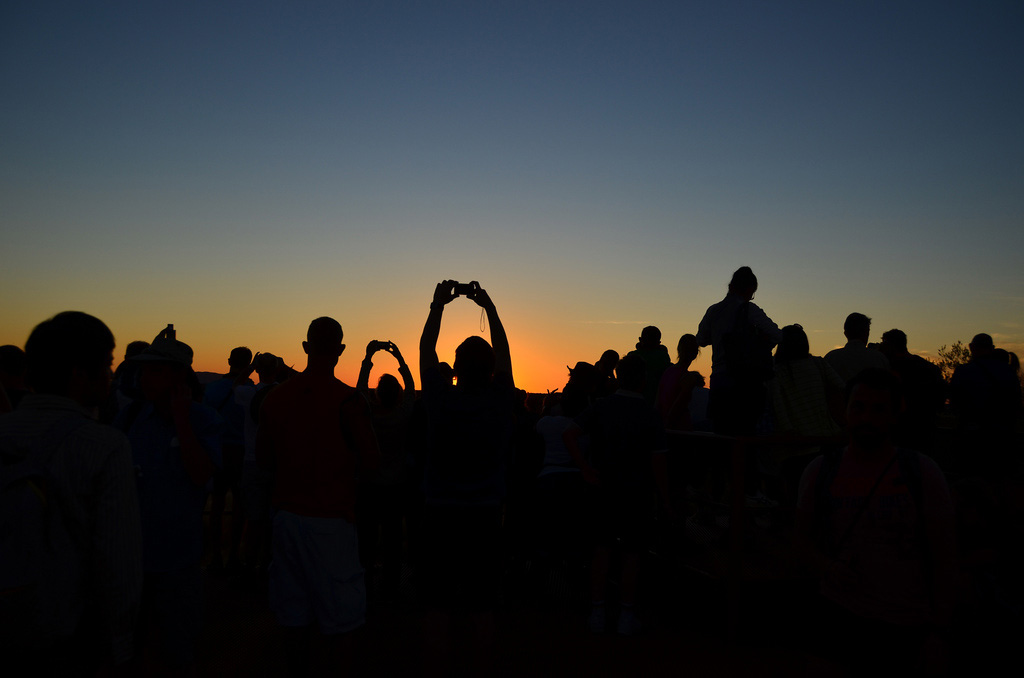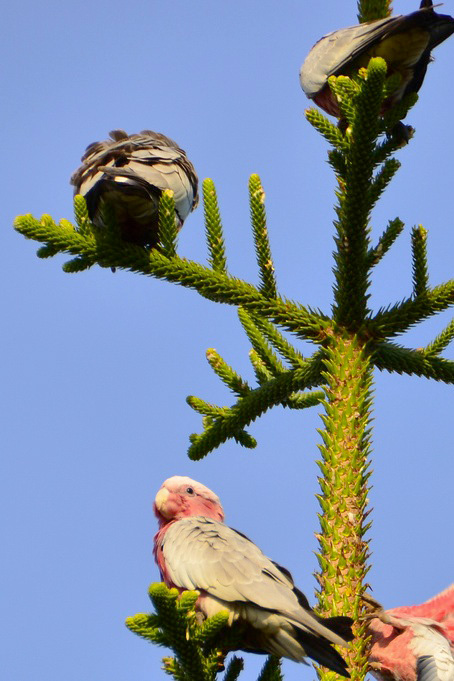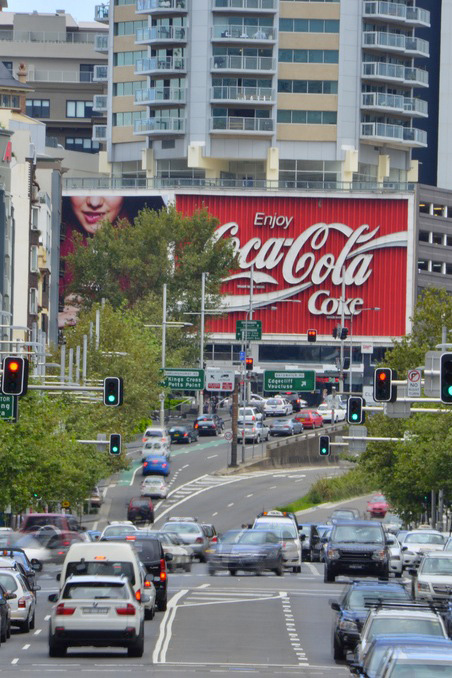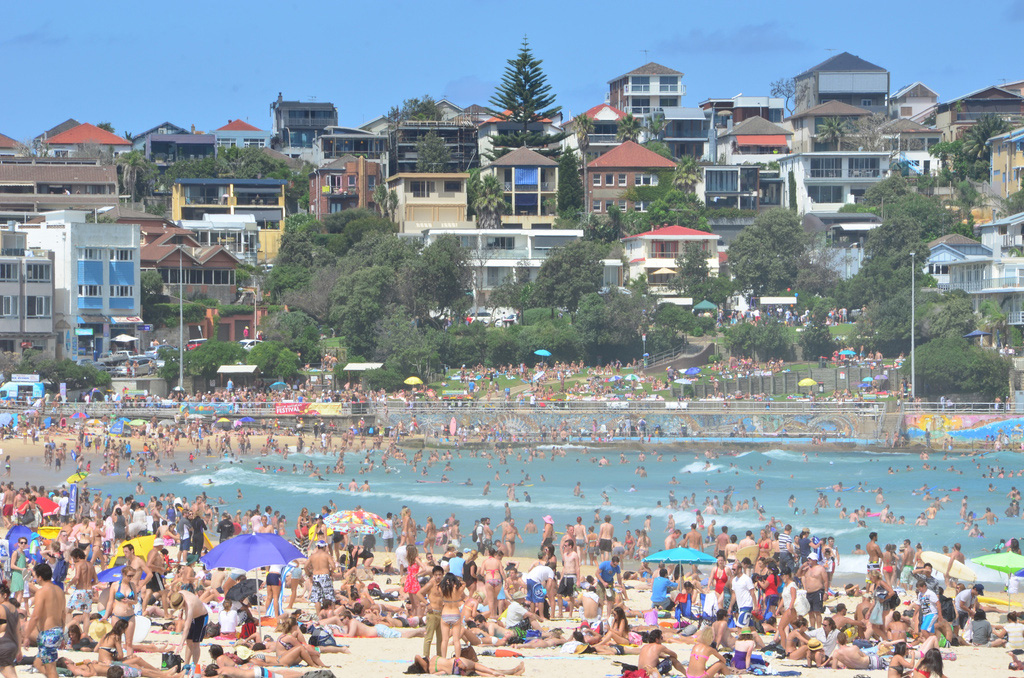 After you've gotten your fill of the red desert, fly to Sydney and spend 1-2 days exploring Australia's largest city. If you've got plenty of time and energy, you could even travel north in Australia's Blue Mountains. Alternatively, head to iconic Bondi Beach and laze away before the next leg of your trip.
South America
Fly across the Pacific Ocean to Bogotá, Colombia, a journey that will require at least one stop en-route, to give you fair warning. Brave another (short) flight to Armenia, located in Colombia's capital Eje Cafetero coffee triangle, then a bus to the pueblo of Salento. Spend 2-3 days exploring traditional coffee fincas and, if you've got the energy, hiking through the astonishing Valle del Cocora.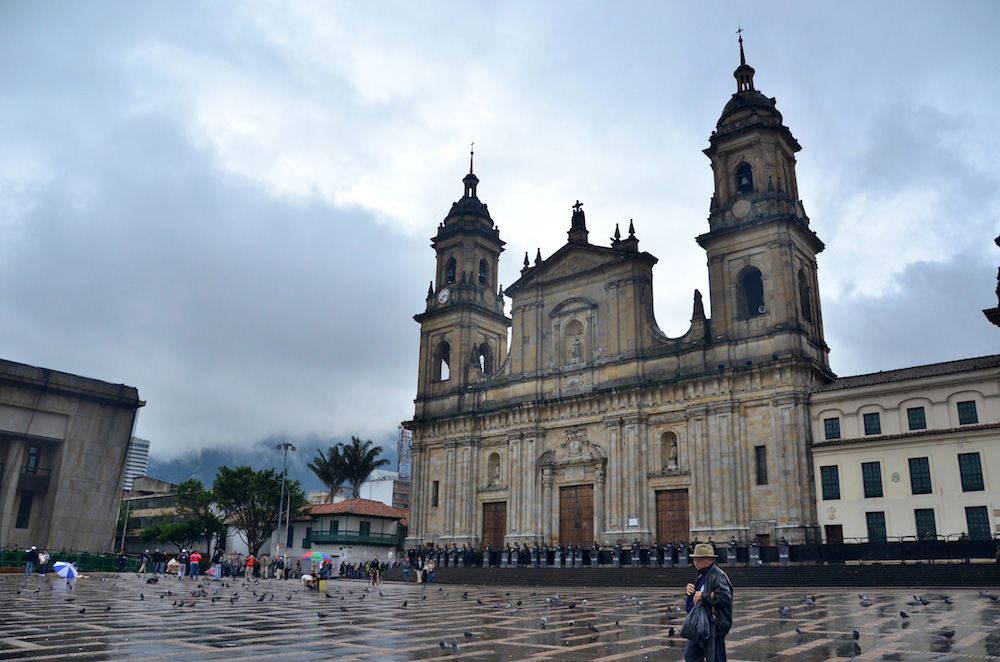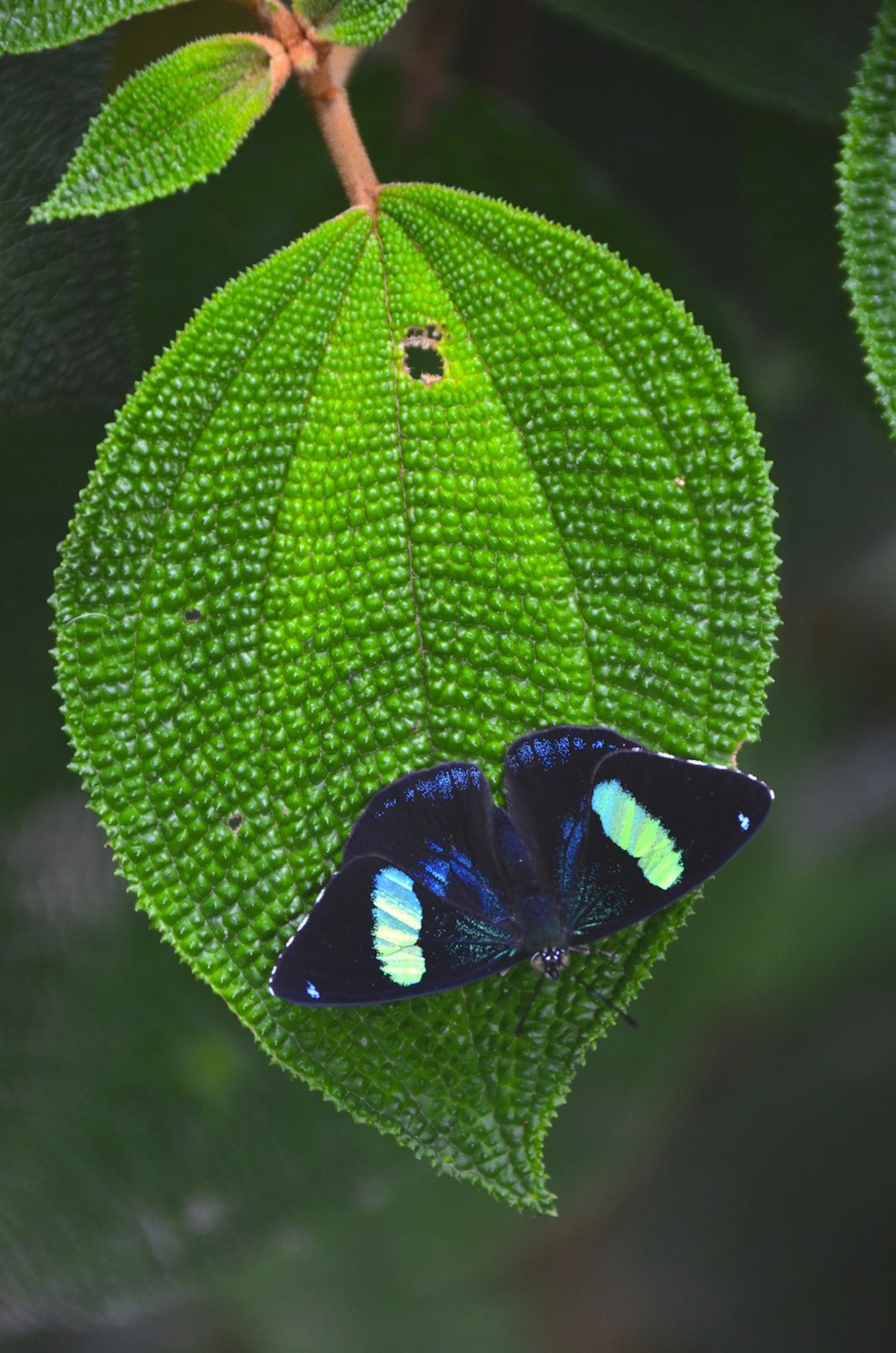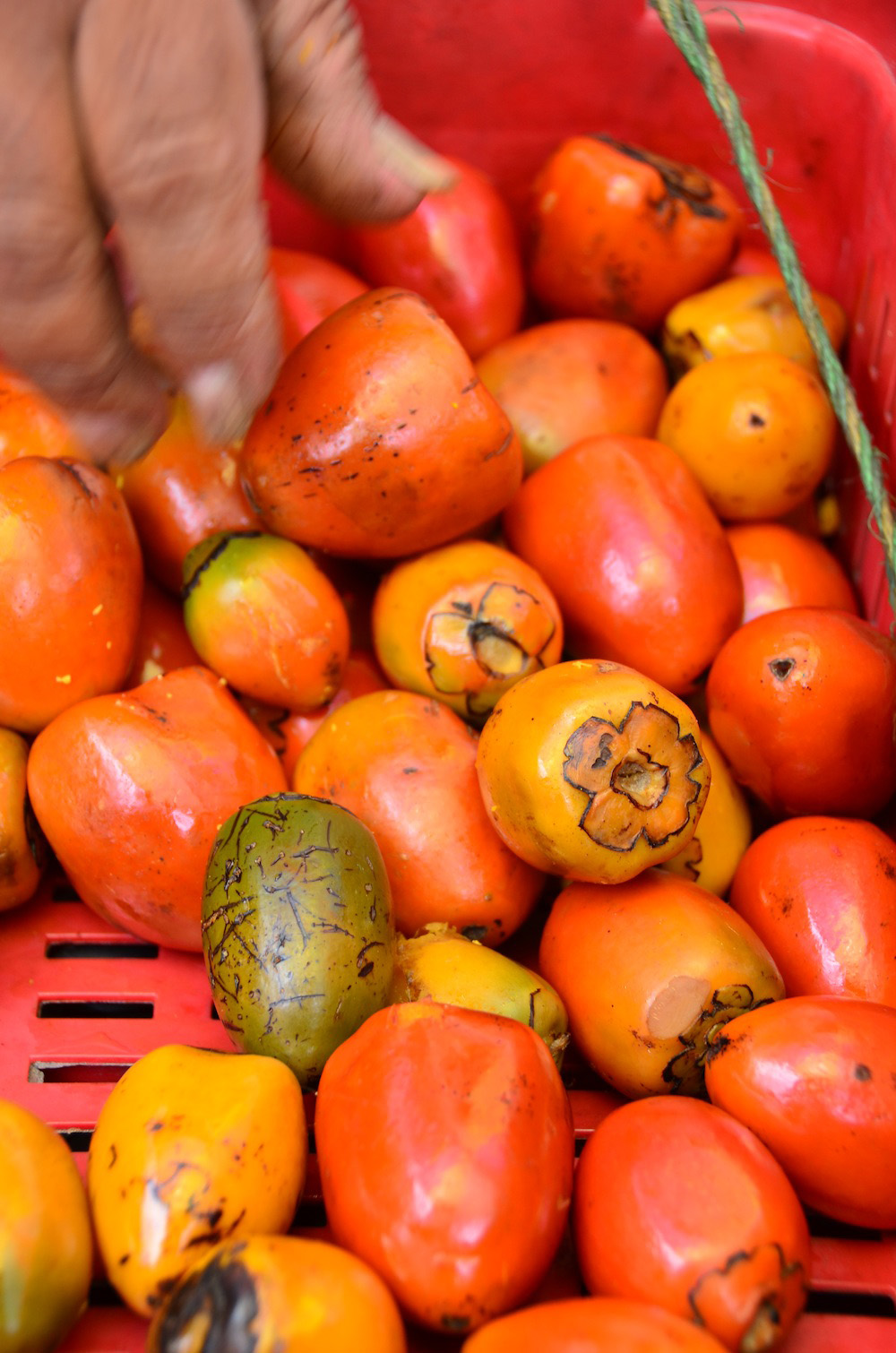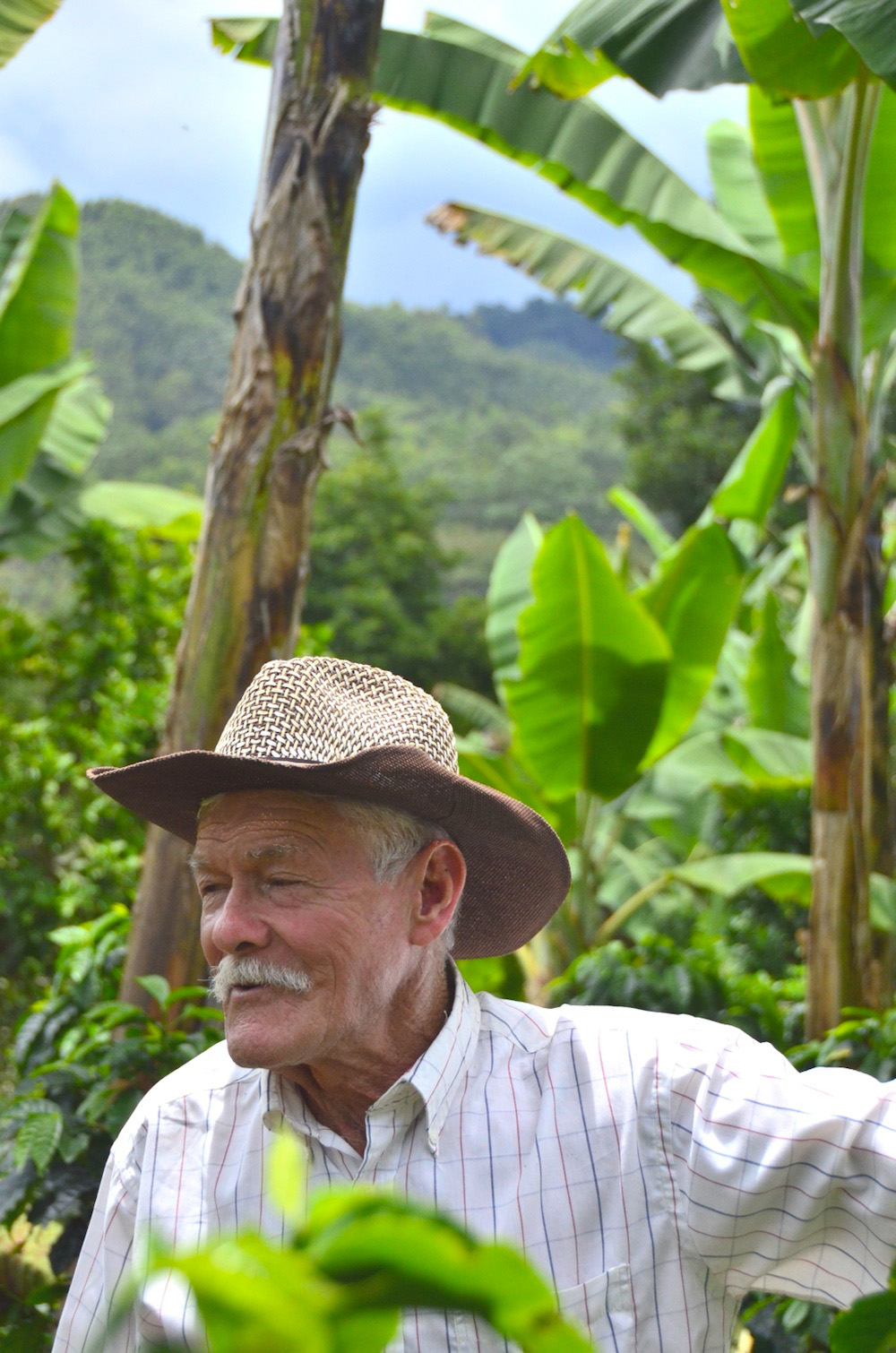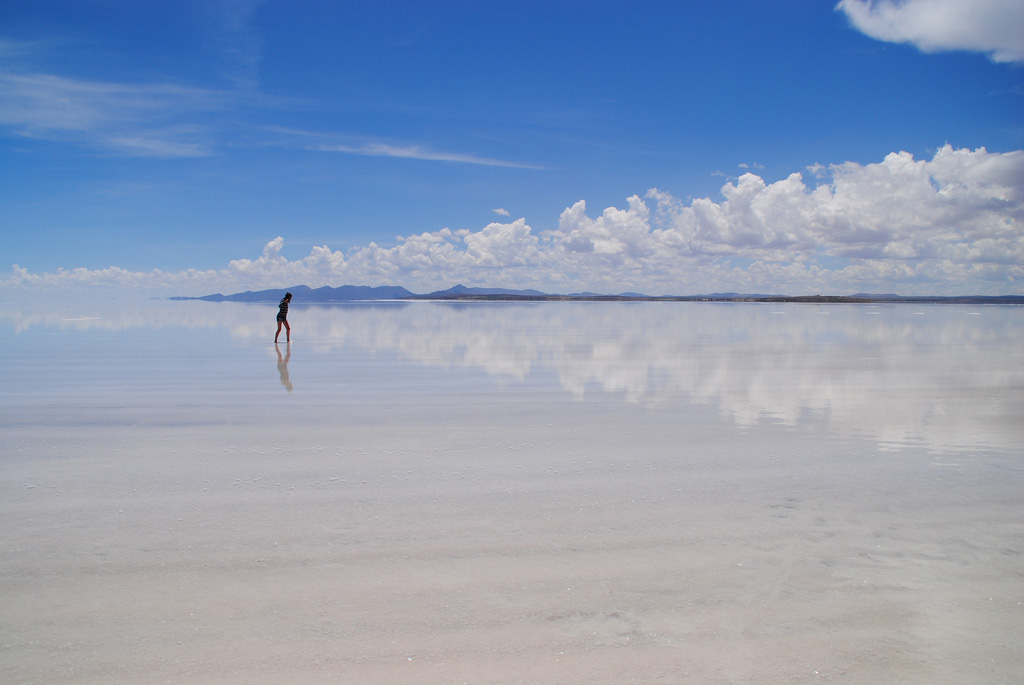 Head back to Armenia airport and fly to La Paz, Bolivia, via Bogotá. If you're tired, exit the airport and spend a day or two exploring the world's highest capital city, or take the night bus to the town of Uyuni, gateway to the Salar de Uyuni, one of the most bizarre landscapes in the world. Explore as much of extraterrestrial Southwestern Bolivia as you can before heading back to La Paz and flying to Rio de Janeiro.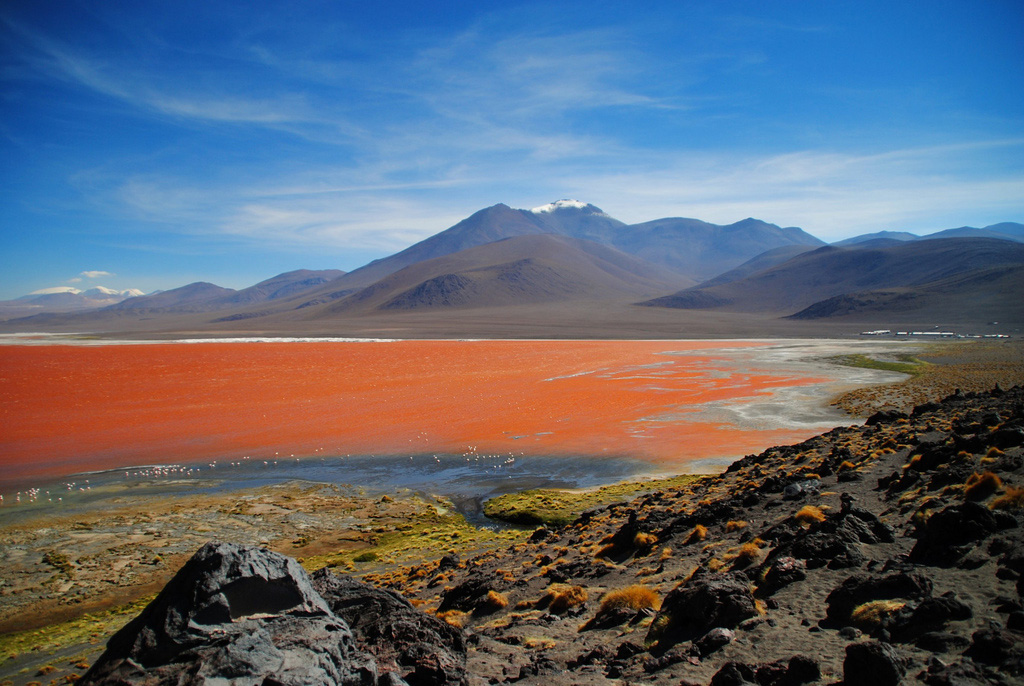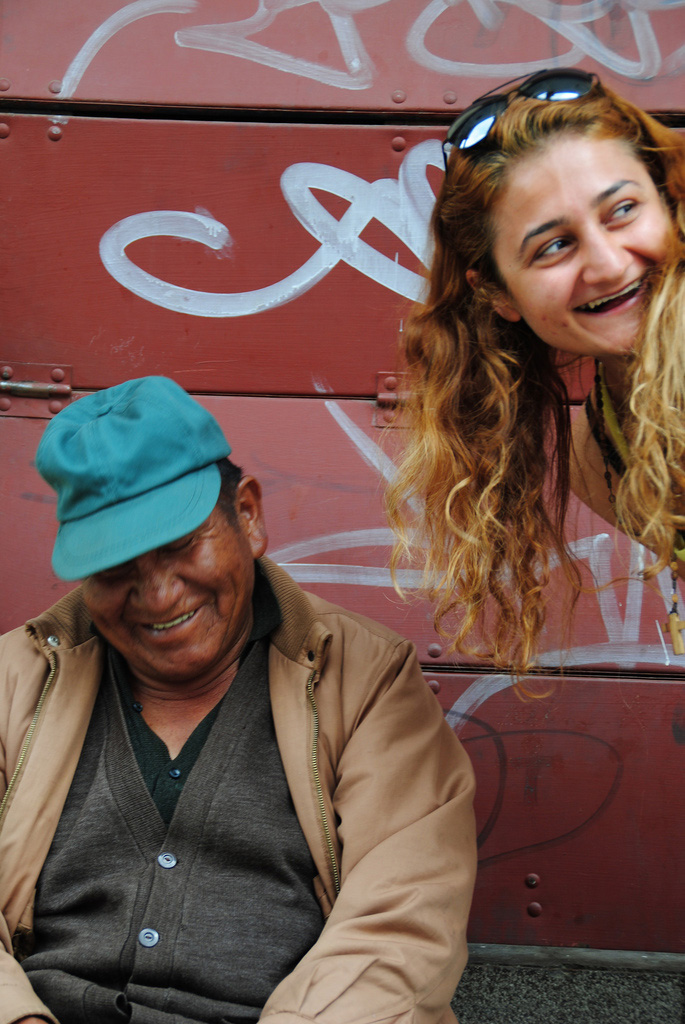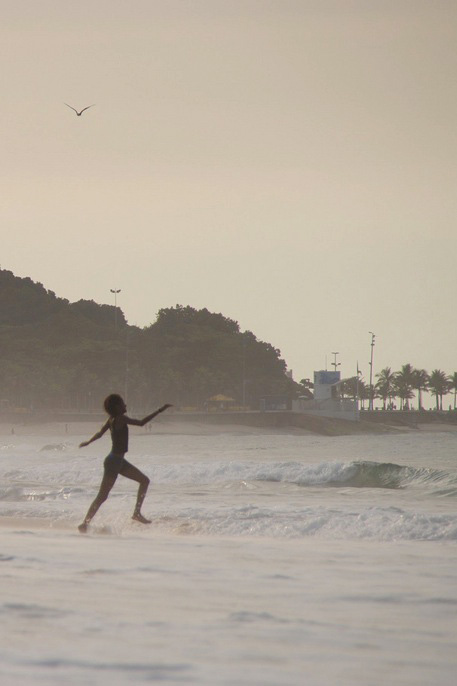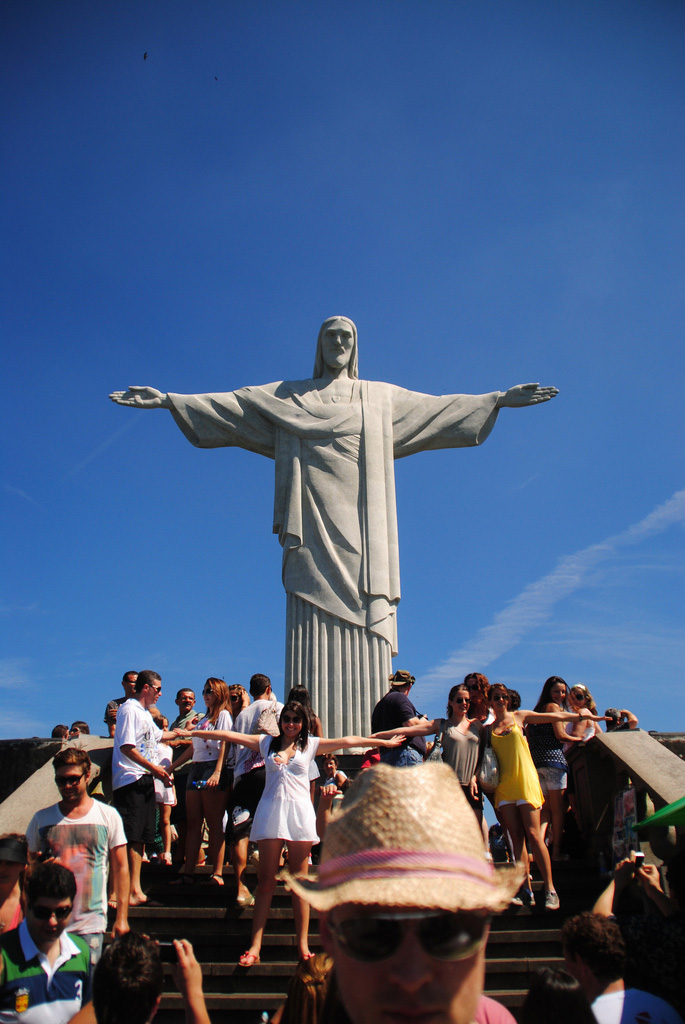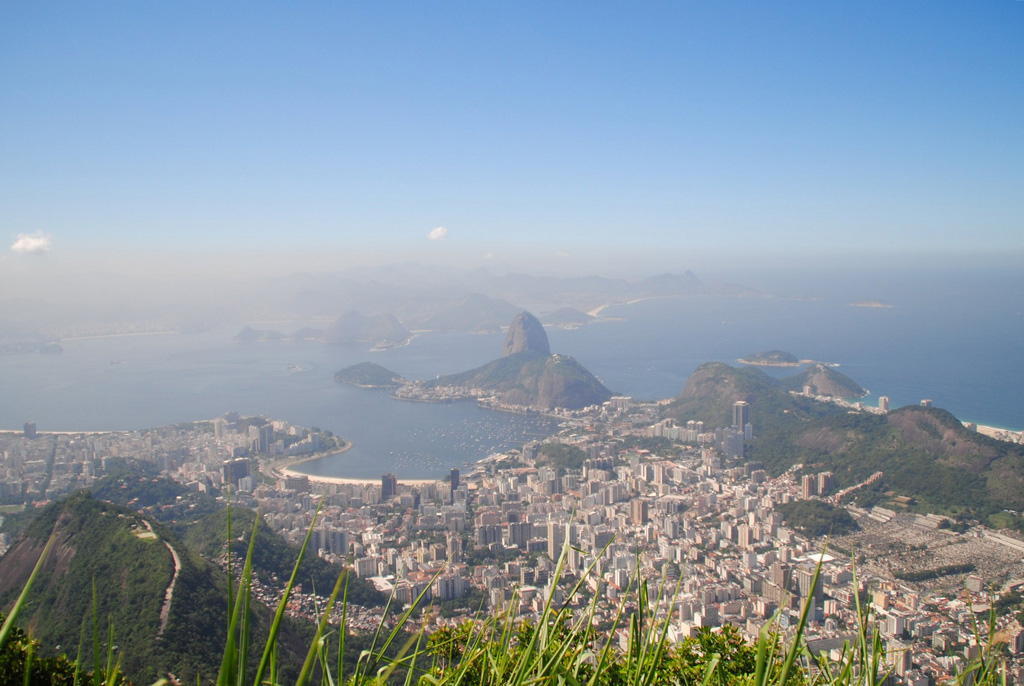 There are plenty of things to do in Rio de Janeiro, but you'll be so tired by this point in your trip that I recommend finding a spot on one of the city's incredible beaches and grabbing a caipirinha. You're on the home stretch!
North America
I've tried to avoid being biased so far in this itinerary, but I couldn't in good conscience avoid recommending you to visit my hometown of Austin, TX, which you can reach one-stop (via Houston) from Rio. Ask a question in a comment below to get the inside track into what you can do in Texas' quirky capital – I lived there for more than 10 years!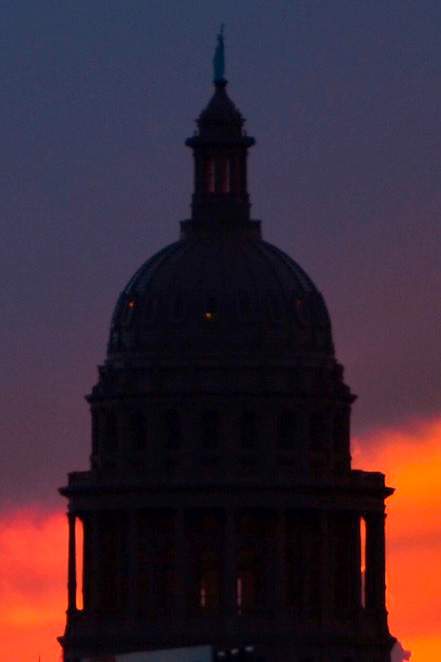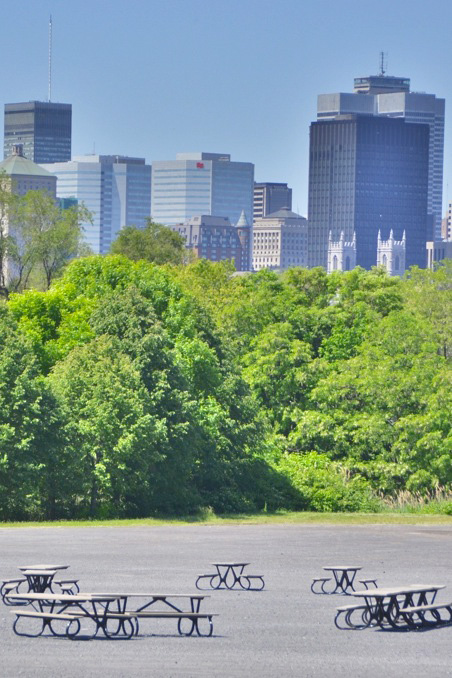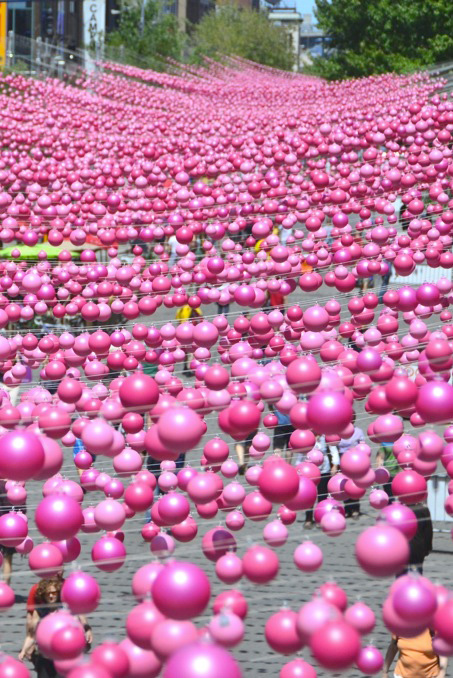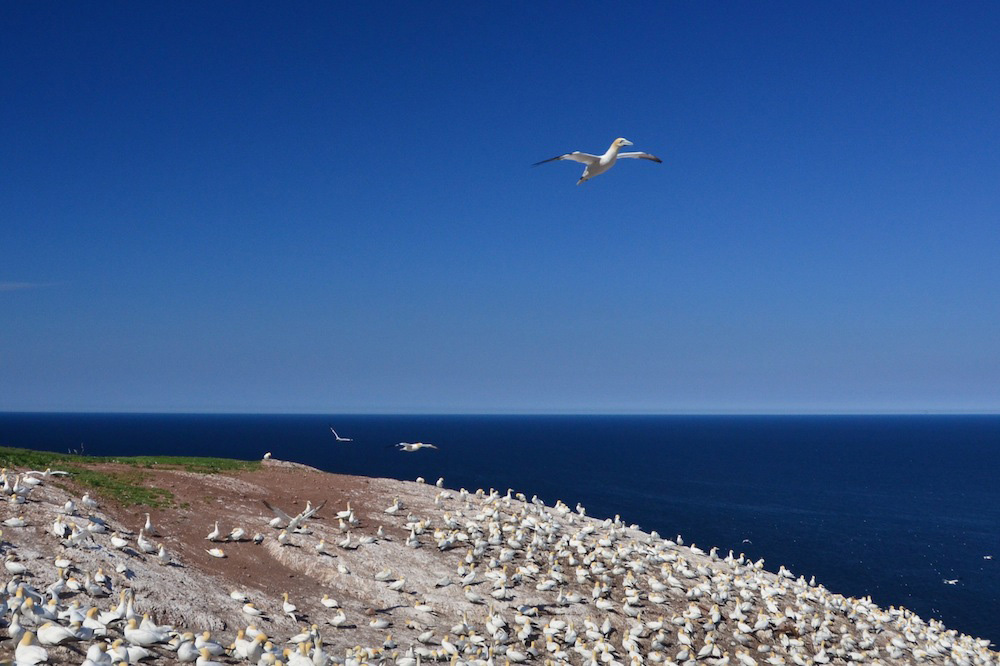 Continuing the quirky trend, fly north to Montréal, a melting pot whose unique mélange of international cultures is something of a microcosm of North America. Spend a few days exploring this incredible city before flying east to Gaspé, the gateway to the idyllic peninsula of the same name.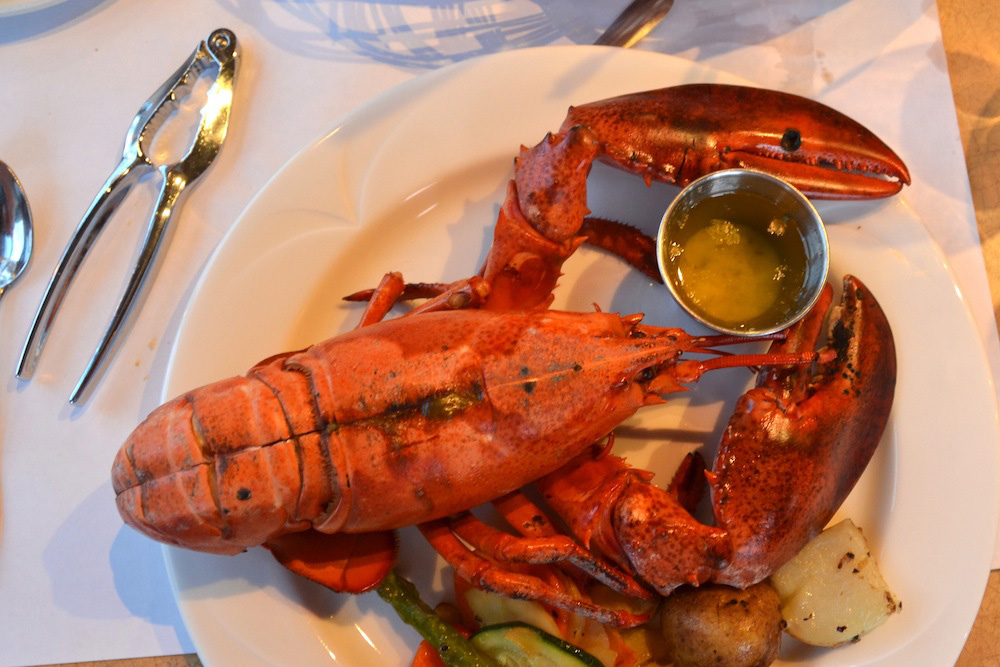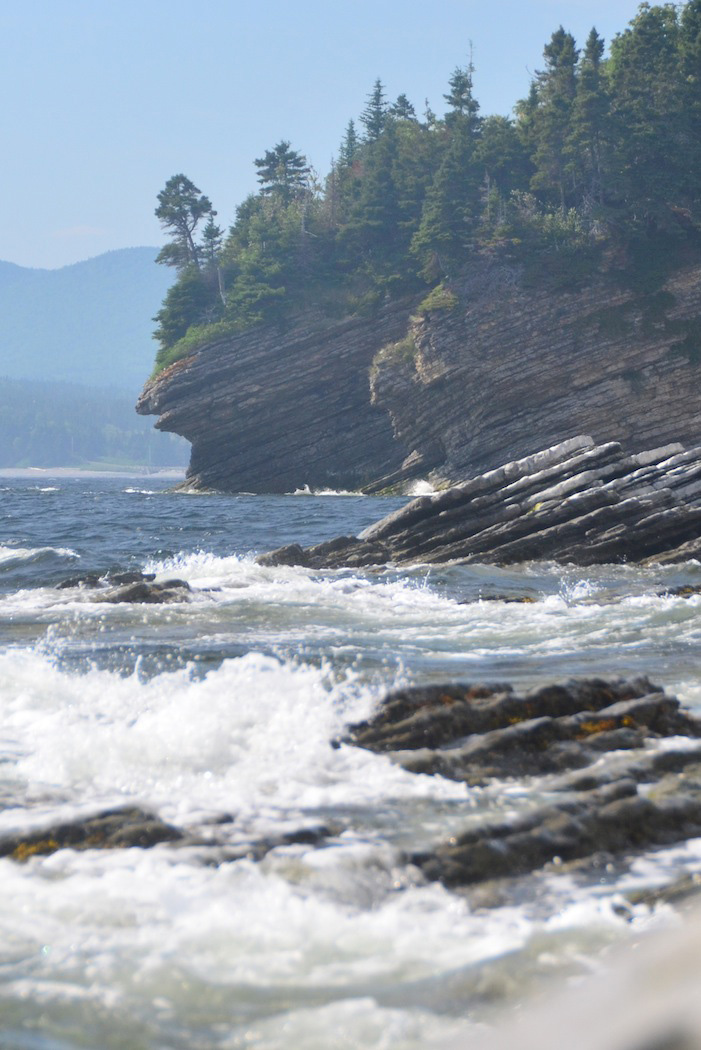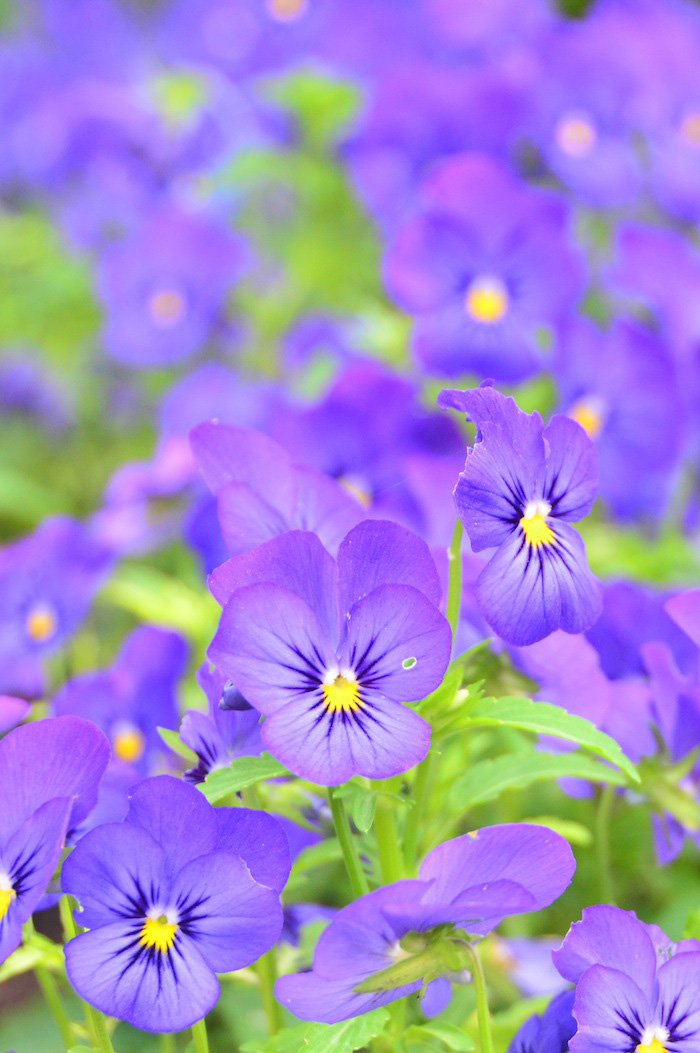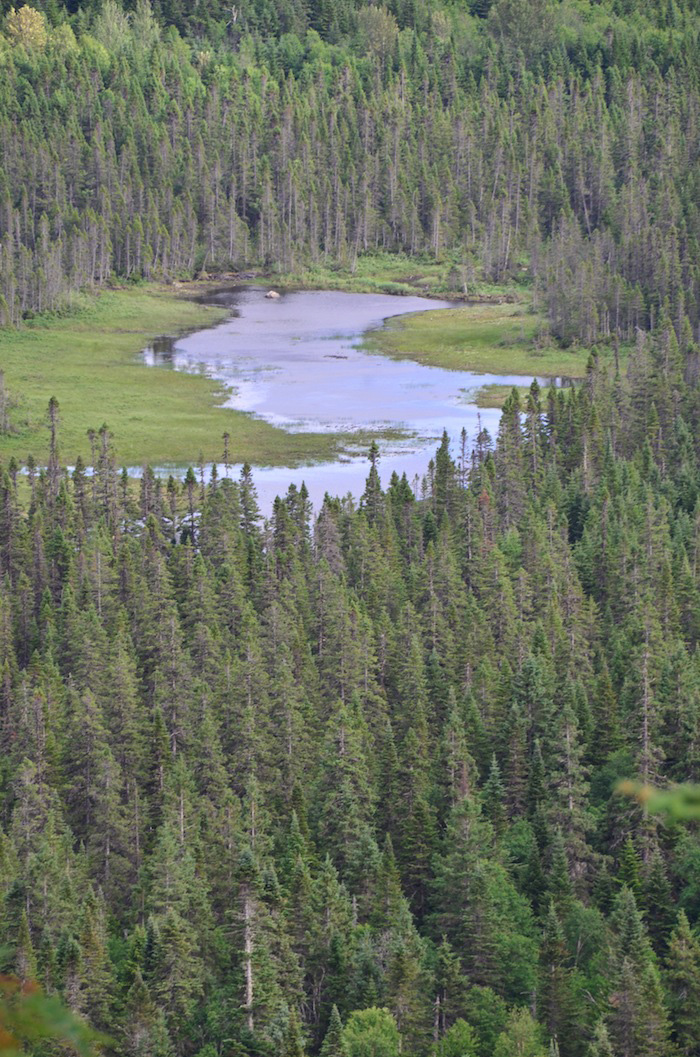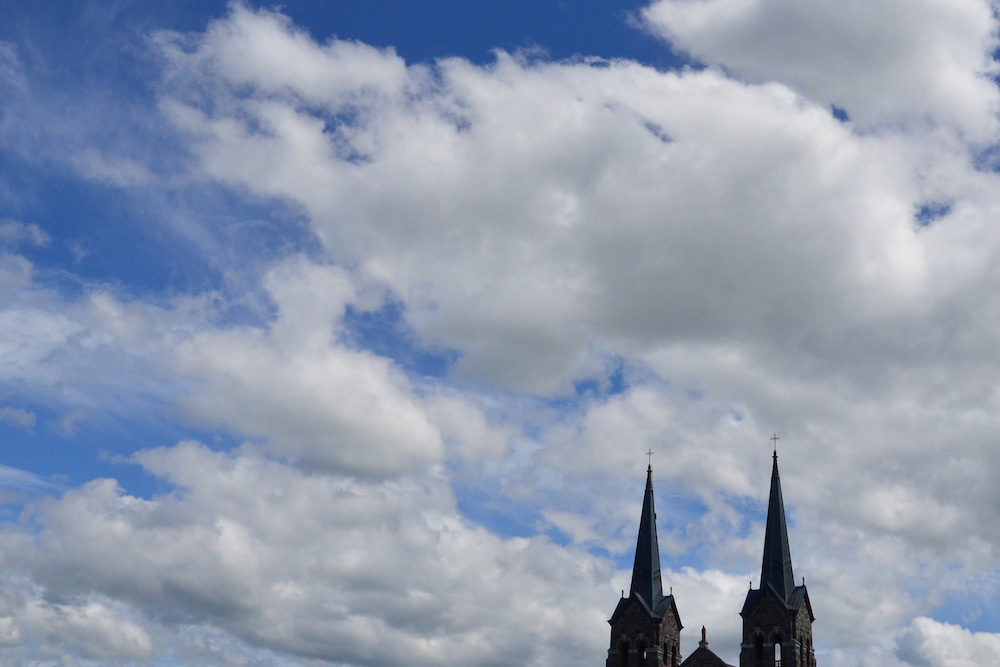 If you follow this round-the-world itinerary, you'll end your trip with the cool breeze of the North Atlantic blowing on your face, whether you take a boat trip around the towering Rocher Percé, hike through Forillon National Park, get lost in Québec's "Sea of Mountains" or visit the Jardin de Métis, a floral oasis where horticulture meetings high art. Look up in the sky and smile at the ghost of Jules Verne.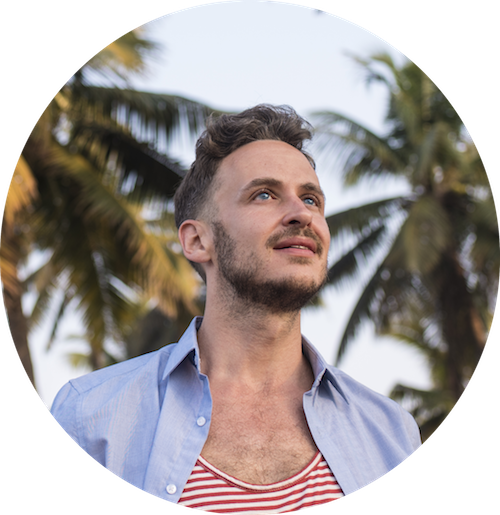 informs, inspires, entertains and empowers travelers like you. My name is Robert and I'm happy you're here!