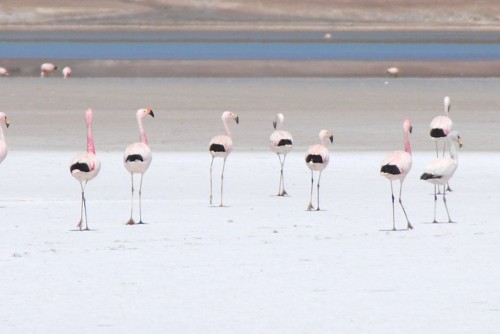 <!– Place this tag in your head or just before your close body tag –> <!– Place this tag where you want the +1 button to render –>
Can't wait to travel to South America? Make the wait go by faster by reading my guides to travel in popular South American countries like Brazil, Perú and Argentina and finding the best deals on hotel accommodations in great cities such as Mendoza. Born of my two trips (so far) to South America, tips about things to do in South America are only the beginning — these articles are filled with facts, tips and humorous anecdotes that will make your South America travel stress-free and fun.
I've traveled to six South American countries thus far, and taken two separate trips that totaled nearly three months on the continent, so my South America travel guides reflect both the perspective of the newbie traveler and of the seasoned expert. Browse through individual countries guides on the right side of the screen, or continue down the page to read general observations about travel in South America.
Transportation in South America
South America is huge, which means that flying would logically be the easiest way to get around. Since only a handful of South American airlines exist – and, with the in-progress merger of giant carriers LAN and TAM, competition will decrease even more – airfares within South America are often prohibitively expensive. South America also lacks trains, for all intents and purposes.
The good news is that South America has buses, and many of them are good – some are even amazing! What they lack in time economy they make up for in comfort, amenities and price. Read more about buses in South America here.
Visas and Reciprocity Fees in South America
The majority of countries in South America require some additional document or fee from American citizens, be it a visa (in Bolivia and Brazil) or something known as a reciprocity fee, which is levied by the governments of Chile and Argentina. It's extremely difficult for citizens of South American countries to travel to the US, so this is understandable, but it's also a bit of a hassle.
Is South America Safe?
A long history of drug violence has given South America the image of being someplace unsafe. Although I've traveled there twice unscathed, I can't go so far as to assert that South America is completely safe – a reader of my blog got robbed in Colombia this year!
In general, using sound judgment – i.e. not walking outside alone at night with valuables – will prevent you from incurring most harm in South America.
Cost of Travel in South America
South America has a reputation as being a cheap destination, but due to long periods of economic growth, as well as corruption at higher levels of government (namely, those that affect consumer prices), South American countries have become more expensive than they were in the past, some significantly.
Brazil, for example, can be on par with Europe and the U.S. in terms of price, particularly in big cities such as Rio de Janeiro and São Paulo. Argentina and Chile are likewise rather expensive, on account of a bad economy and a good economy, respectively. Generally speaking, travel in countries like Colombia, Ecuador, Perú and Bolivia is cheap, but this is not a hard and fast rule.
South America Trip Ideas
In addition to the travel guides you can click through on the right, I've created sample itineraries for South America, and, thus far, for Perú and Colombia as well. If you're planning a trip to South America, you might find them in handy!