Planning a trip to Asia can seem overwhelming, at least among Western travelers. While people who live within the Asian region have long been attuned to what a travel paradise it is, many Europeans and Americans remain intimidated by visiting this part of the world at all.
Don't follow their lead: Whether you travel around Asia on a backpacking trip through Thailand and Vietnam, or on a luxurious swing through Japan during cherry blossom season, there are few parts of the world that provide as handsome a return on investment as the Orient.
Still need more reasons why to visit Asia? You won't, once you finish reading this article.
Asia is Travel Paradise
Before I get into details about how to travel Asia (and other topics of the nitty-gritty sort), let me return to a theme I mentioned in the intro: Asia is paradise for travelers, plain and simple. In no other part of the world can you find the diversity of culture, cuisine and experiences that's everywhere you look in Asia, at an attractive price point no less, often with excellent accessibility as well.
Over the next few paragraphs, I'll talk you through the best holiday destinations in Asia, as well as provide you with a selection of sample itineraries that will appeal to whatever type of traveler you are. Why visit Asia? The real question is why wouldn't you want to plan a trip to Asia?
Places to Visit in Asia
Southeast Asia
Whether you spend 2 months in Southeast Asia like I've outlined here or simply explore individual countries like Thailand, Vietnam or Laos, there's a reason the region formerly known as Indochina tops many traveler's bucket lists. Well, a few reasons.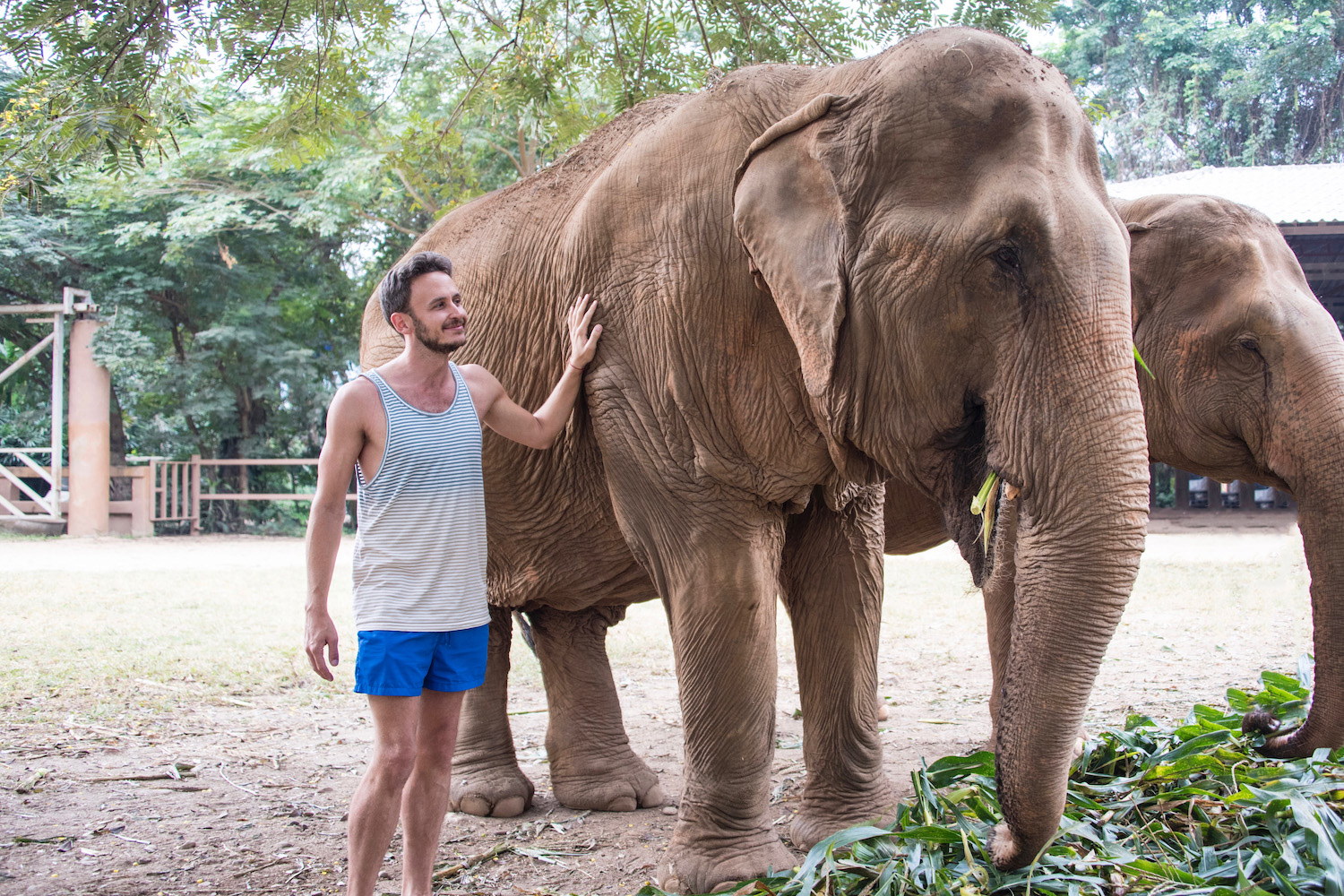 From world-class beaches in the Gulf of Thailand and the Andaman Sea, to ecotourism adventures in Borneo (an island shared by Malaysia, Indonesia and Brunei), to ancient cities and temple complexes in Cambodia and Myanmar, there are few better reasons to travel Asia than exploring the continent's Southeastern lobe.
Japan
Whether you follow my suggestions for 3 weeks in Japan or fall farther down the rabbit hole than that, this is probably my favorite country in Asia—maybe the world. From futuristic Tokyo, to ancient Kyoto, to somber Hiroshima (not to mention, all the cities and towns that line the Shinkansen bullet train lines between them), Japan has truly got it all.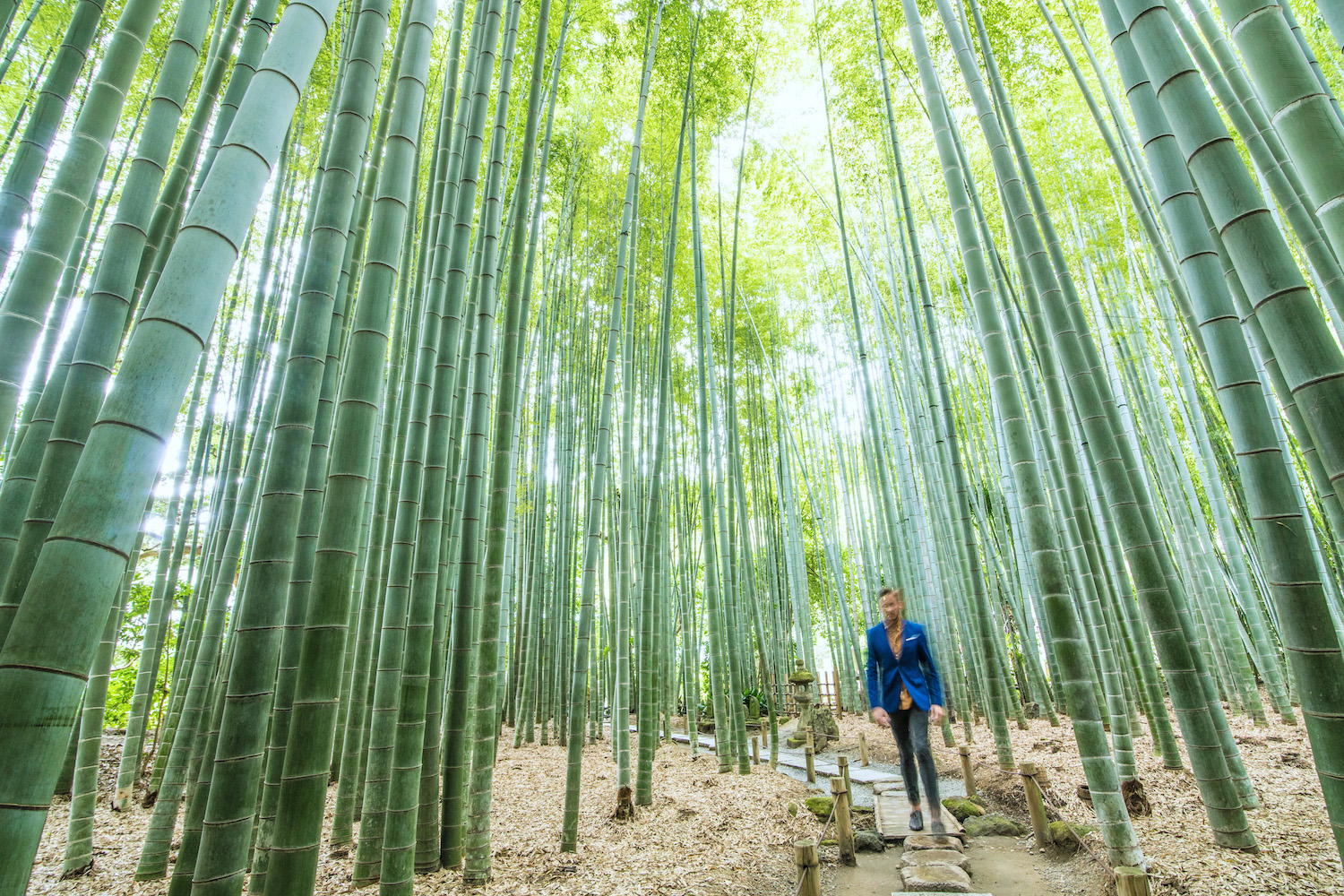 Of course, you needn't be an epic explorer to get a feel for Japan, or to have good reasons to visit Asia as I love it most. If you're searching for a short trip in Asia, you could take my suggestions for two weeks in Japan; you could even stay a shorter period of time and focus on one city or a certain experience, such a walking the Nakasendo Way.
China
I'll link my China itinerary in a few paragraphs, but suffice to say that there are plenty of amazing destinations in the Middle Kingdom. And I'm not just talking about the "Big 3": Beijing and the Great Wall; Shanghai and the Yangtze River Delta and Hong Kong/Guangzhou/Shenzhen.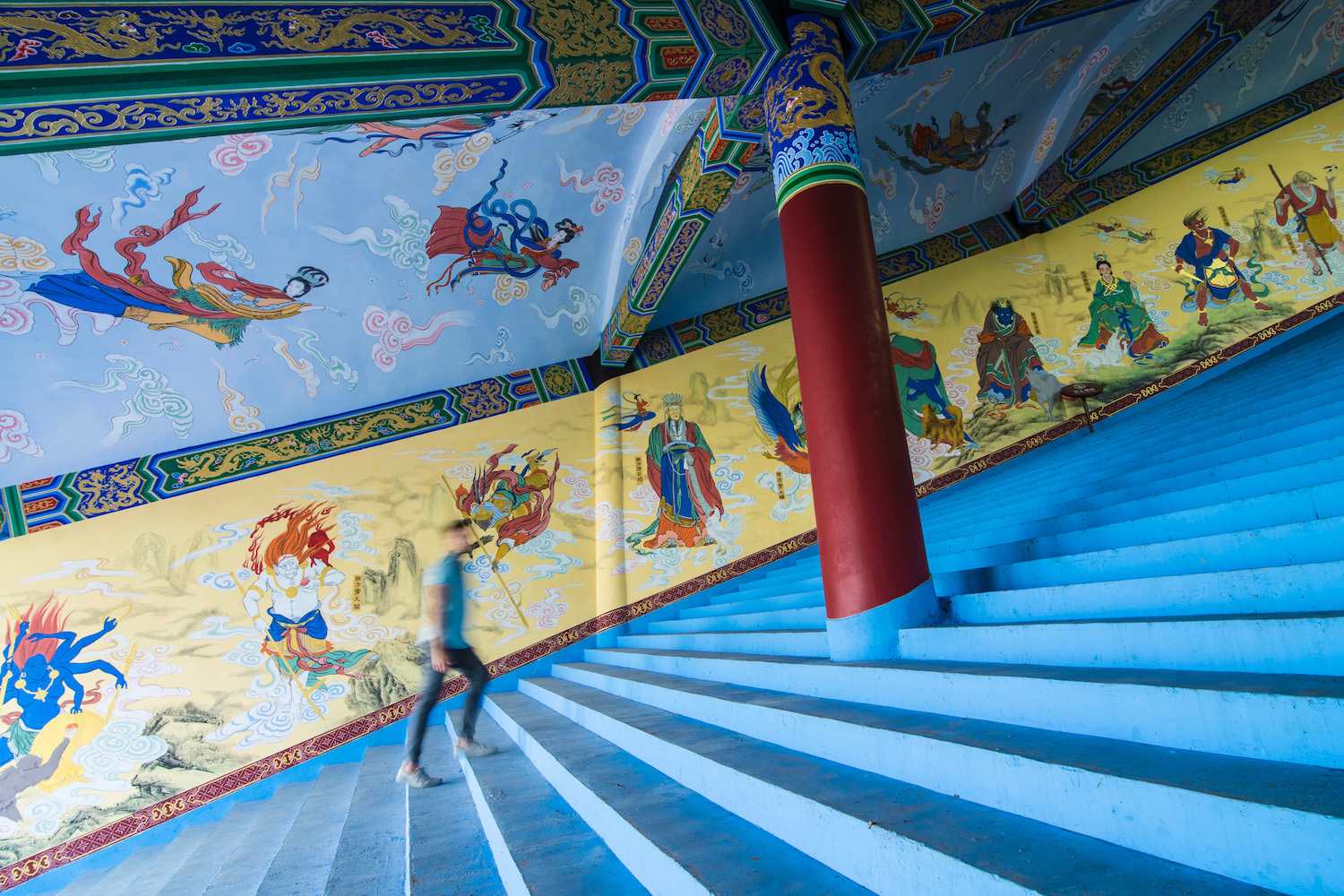 The reason China is such an integral component of Asia travel is that it's like many countries in one, from Muslim-majority Xinjiang, to the Silk Road vibe of Gansu, to Yunnan, which seems more like Southeast Asia. China is also home to dozens of massive cities, from Chongqing in the southwest to Harbin, a city in what was once Manchuria that hosts the world's most amazing ice festival each year.
India
Spending 1 month in India is about my personal limit in the country, even though some people stay there for much longer. I usually like to hit up the cities of Mumbai and Delhi, spend some time in dusty Rajasthan and lush Goa and throw in a couple of wild card destinations, be they Kerala in the south of the West Bengal state that surrounds Kolkata.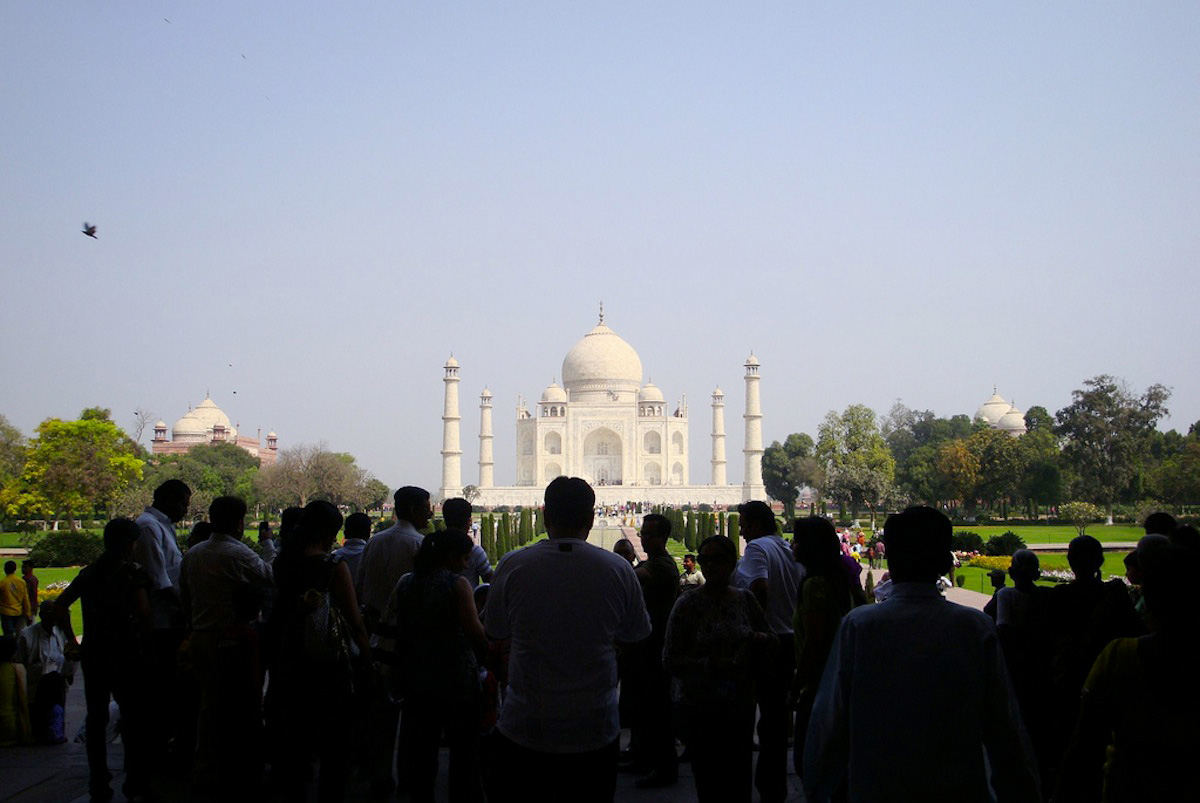 Of course, if you don't have much time to travel as you plan your trip through Asia, you could always spend a couple weeks or even less in India, perhaps to see Delhi and the Taj Mahal, or simply to visit Goa or Kerala. Once again, if you think you can stomach several months in India, go for it; I've spent enough time there to plan a custom India itinerary.
Other Places to Travel in Asia
The biggest problem with Asia vacations? Choosing just one! Whether you want to spend 2 weeks in South Korea or simple see Seoul (it's interesting to compare Seoul vs Tokyo!) and then visit another country I haven't yet had a chance to mention, be it tiny East Timor or massive Kazakhstan (or any of the other huge and treasure-filled countries in Central Asia), it's tempting to be over-ambitious as you plan a trip to Asia.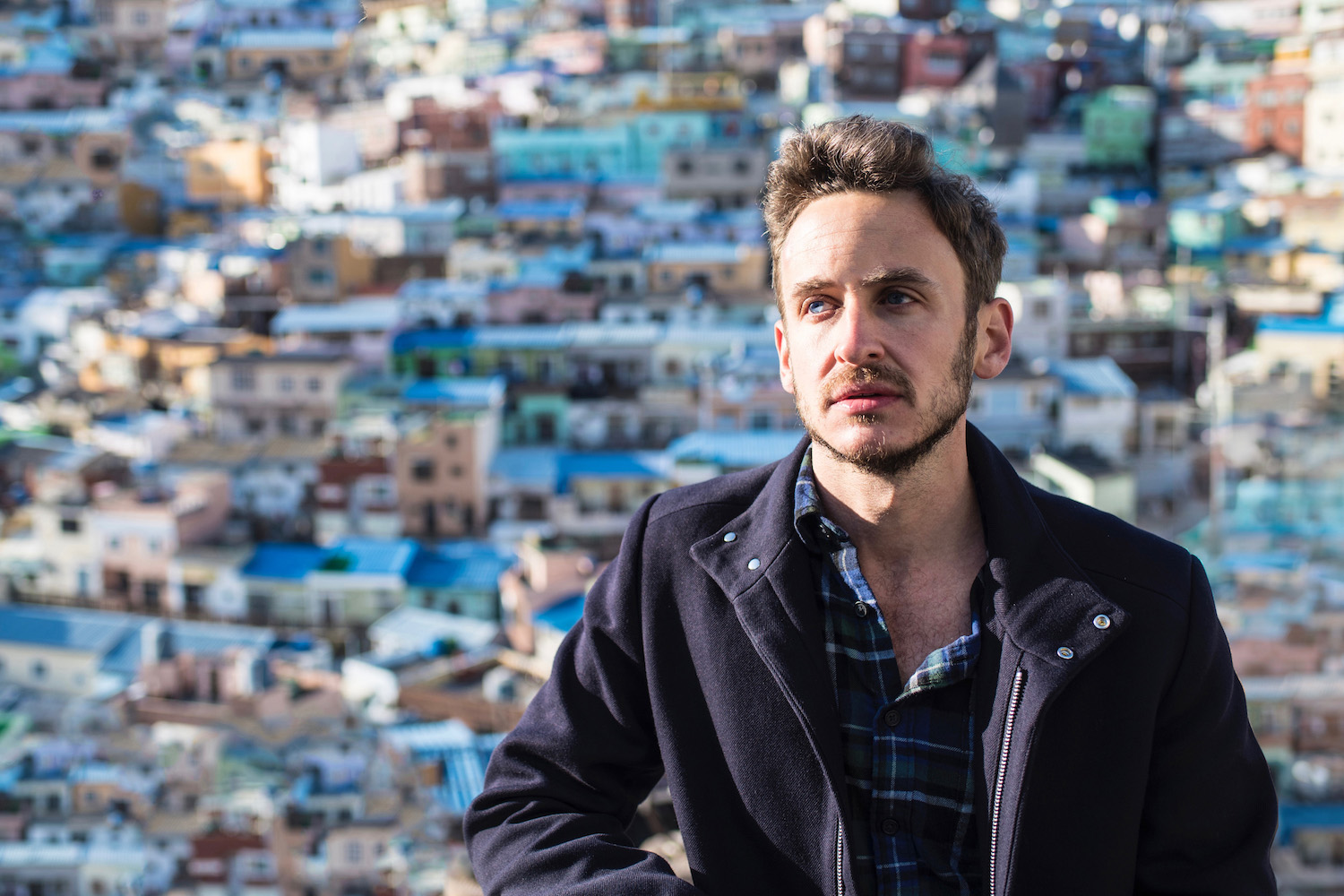 Another temptation of Asia travel is to combine two (or more) trips into one. For example, you could add a short excursion to Bhutan (or even Tibet, if you have a China visa and don't mind being followed around by a guide 24/7) to your Nepal itinerary. Another option would be to take an excursion to Palau from the Philippines, or to squeeze Singapore (which is so easy to forget) into a trip to Malaysia or Indonesia.
Things to Do in Asia
Backpack Southeast Asia or India
It's no secret that most Southeast Asia travel destinations lend themselves to backpacking (though you can definitely see these on a more luxurious basis if you). From more typical routes, such as the Thailand circuit (Bangkok, plus "The North" and "The Islands") and Vietnam south-to-north (or north-to-south), plus emerging backpacker trails in Indonesia, Malaysia and Myanmar, you could spend most of your life traveling in this backpacker's paradise.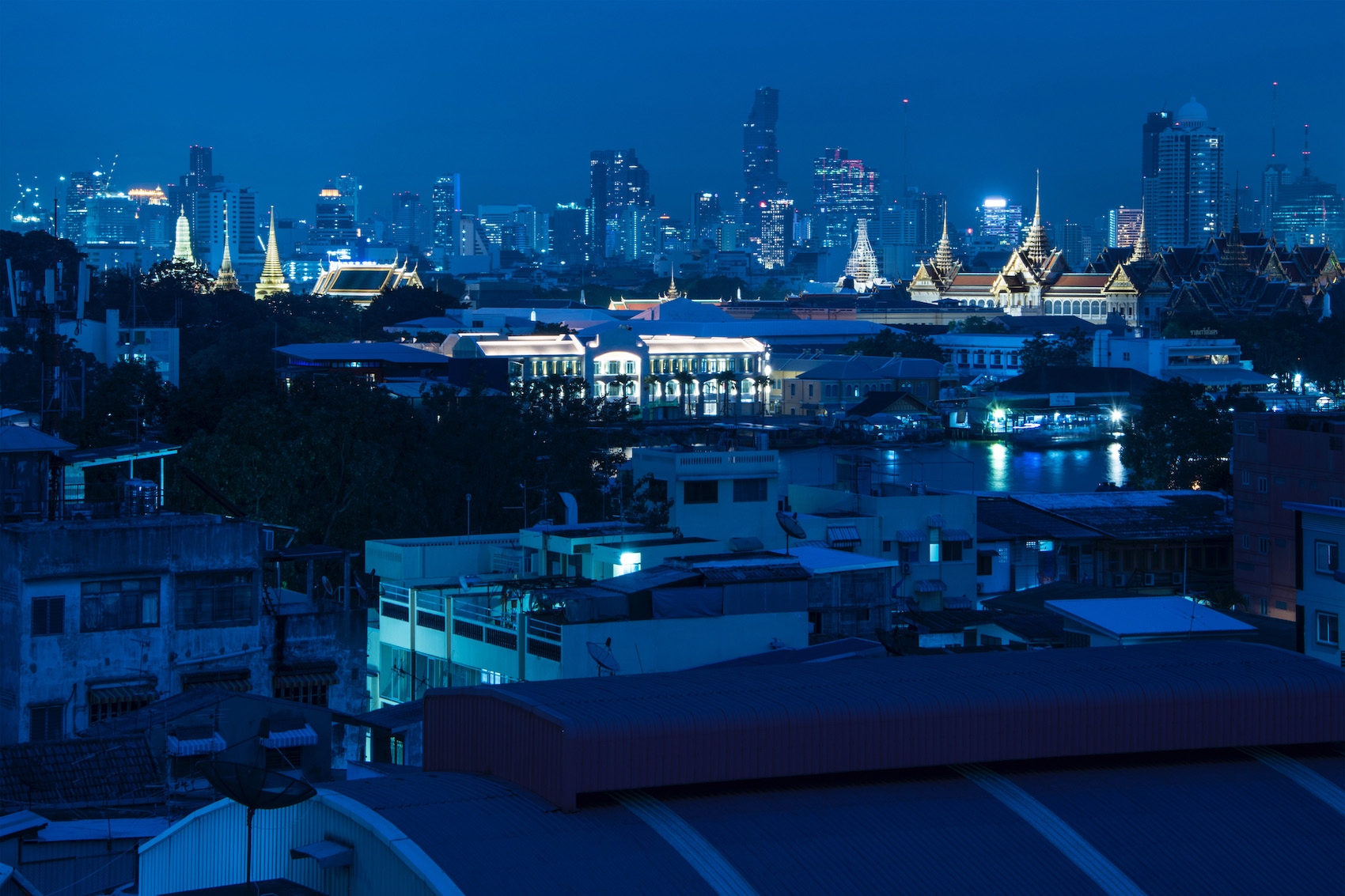 Other cheap holiday destinations in Asia are also replete with possibilities for backpackers—namely India. Though many budget travelers in India hunker down on the beaches of Goa, many other options exist. Those in search of tropical scenery might head south into Karnataka and Kerala states, while dusty Rajasthan and India's various Himalayan region are also fertile backpacking grounds.
See Cherry Blossoms (or Fall Colors) in Japan
If backpacking through Southeast Asia doesn't appeal to you, go to the other end of the spectrum. Take a trip through Japan during cherry blossom or autumn color season, which will be both more luxurious and less uncomfortable in terms of temperature (thought crowds might be an issue).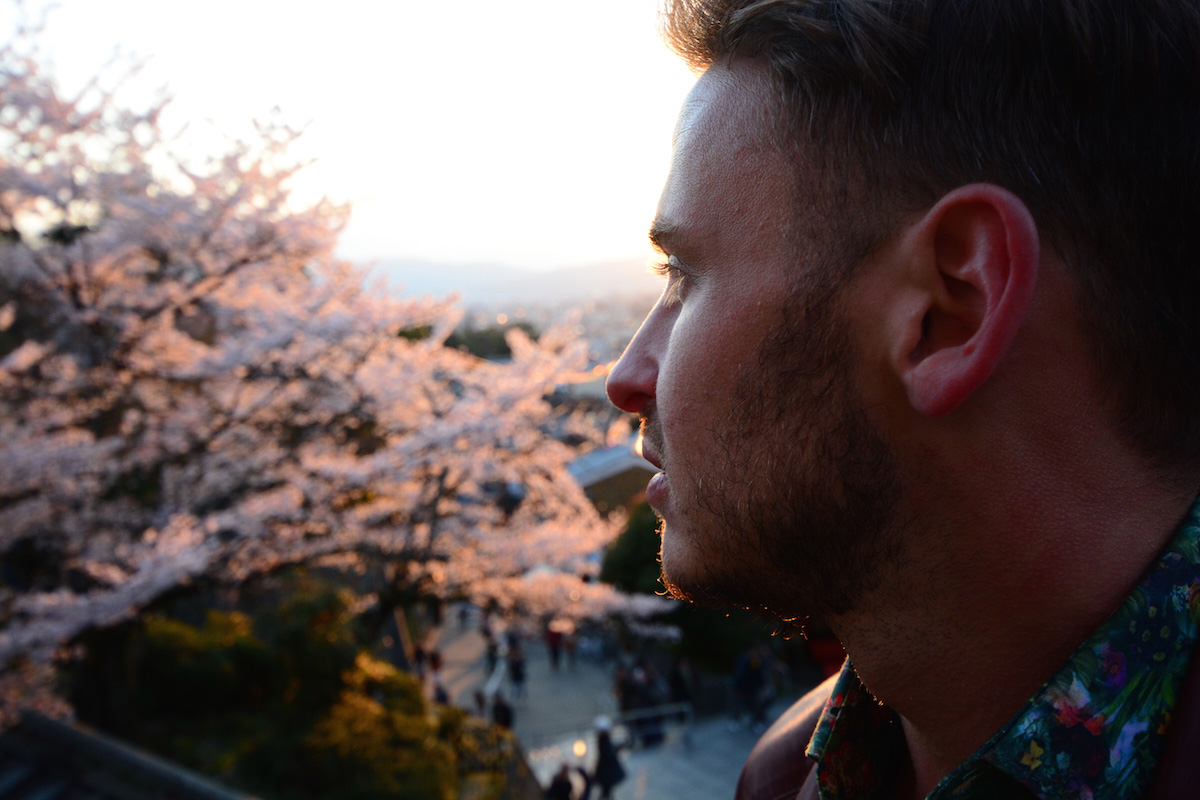 As far as where to go during two of my favorite seasons to plan a trip to Asia? Most of the Japan destinations I've mentioned so far as good during these seasons, as well as a few others. The castle town of Hirosaki and Kanazawa (aka the "Kyoto of the North") are great when sakura are at full bloom; I love both "major" autumn color spots such as the Fuji Five Lakes region and Minoh, a small town north of Osaka that's home to tempura-fried maple leaves.
Trek or Hike in the Himalayas
When it comes to beautiful spots in Asia, it's hard to beat the Himalayas. While there are many ways to access these mountains, I find the most enjoyable way to do so via Nepal—and unlike some people, I prefer gritty Kathmandu rather than yoga-filled Pokhara as an entry point.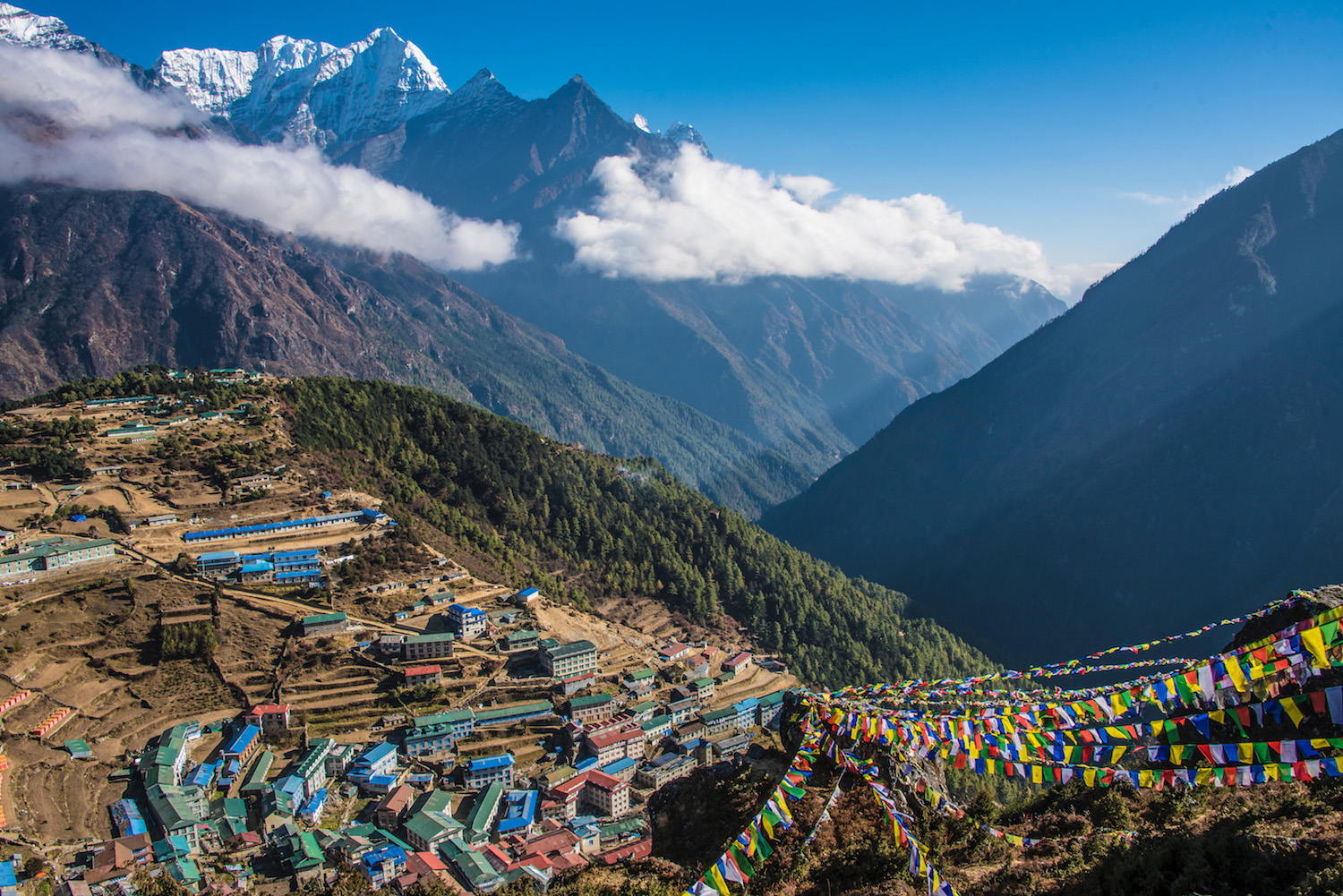 As far as how to reach Mt. Everest, which is perhaps the precipice of Asia travel experiences? I recommend flying from Kathmandu to Lukla, then negotiating a rate with one of the waiting guides (yes, they're just outside the airport!) and then making your way toward Everest Base Camp, which will take between 7-10 days.
Explore the Chinese-Speaking World
While it's true that most of the best beaches in Asia are in the southeastern part of the continent, there are some exceptions to this rule. Namely the east coast of Taiwan, which is probably my favorite Chinese-majority country in Asia (sorry China!).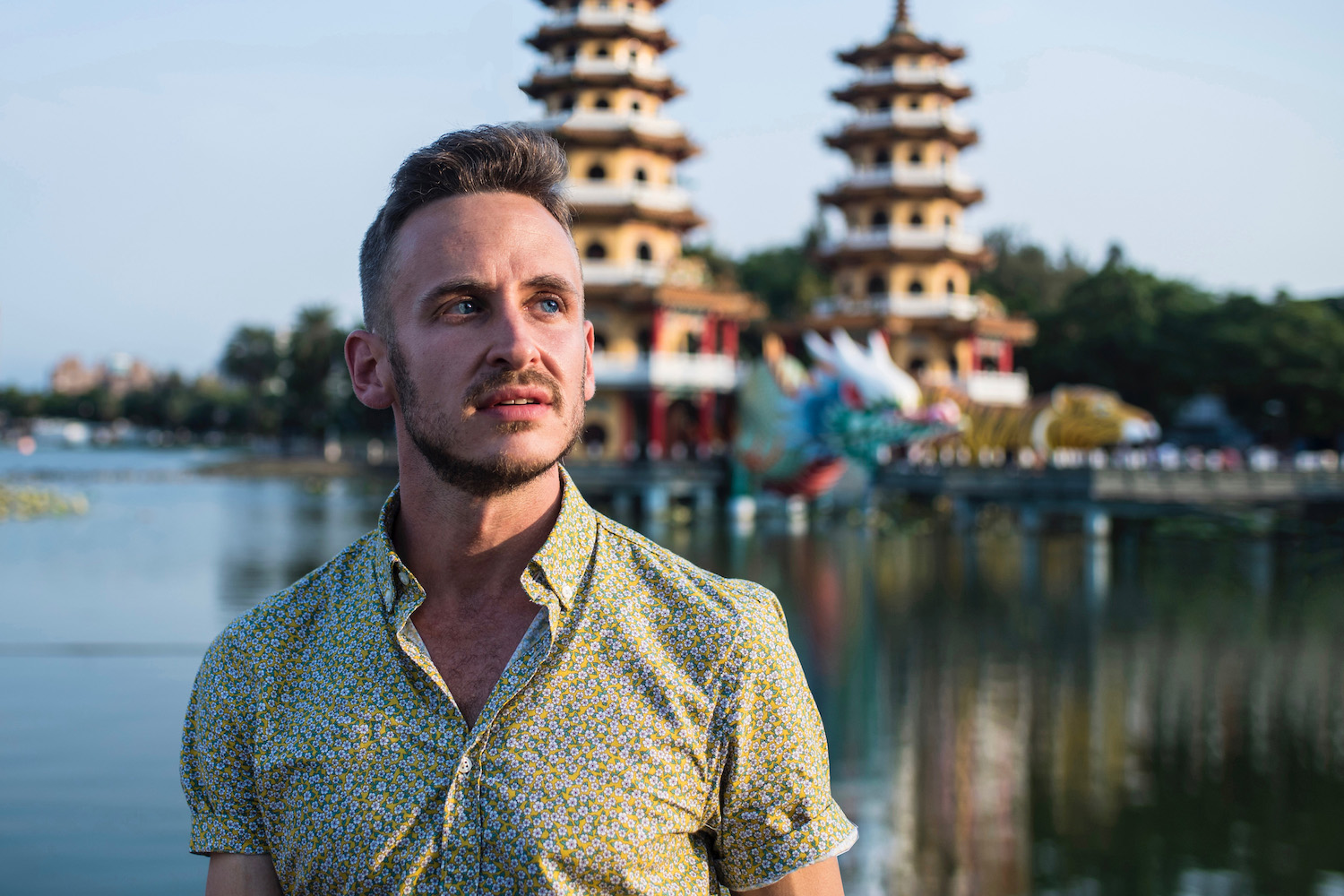 To be sure, while Taiwan's capital Taipei is definitely within my top 10 places in Asia, there's plenty else to see in the Chinese-speaking part of Asia. Check out my China itinerary and my guide to Hong Kong, and keep in mind that certain parts of Southeast Asia (like Penang, Malaysia) are majority-Chinese, in addition to more conspicuous destinations.
Other Things to Do in Asia
Curious about planning a trip to Asia outside the places I've mentioned? No matter which attractions in Asia attract you most, there are a plethora of other activities to engage in. Take a luxe approach to Asia island hopping, for example, and explore Myanmar's Mergui Archipelago via private yacht. Transcend the typical backpacker's experience in Indonesia and scale Kawah Ijen volcano in East Java, or trek to find wild orangutans in Kalimantan, aka Indonesian Borneo.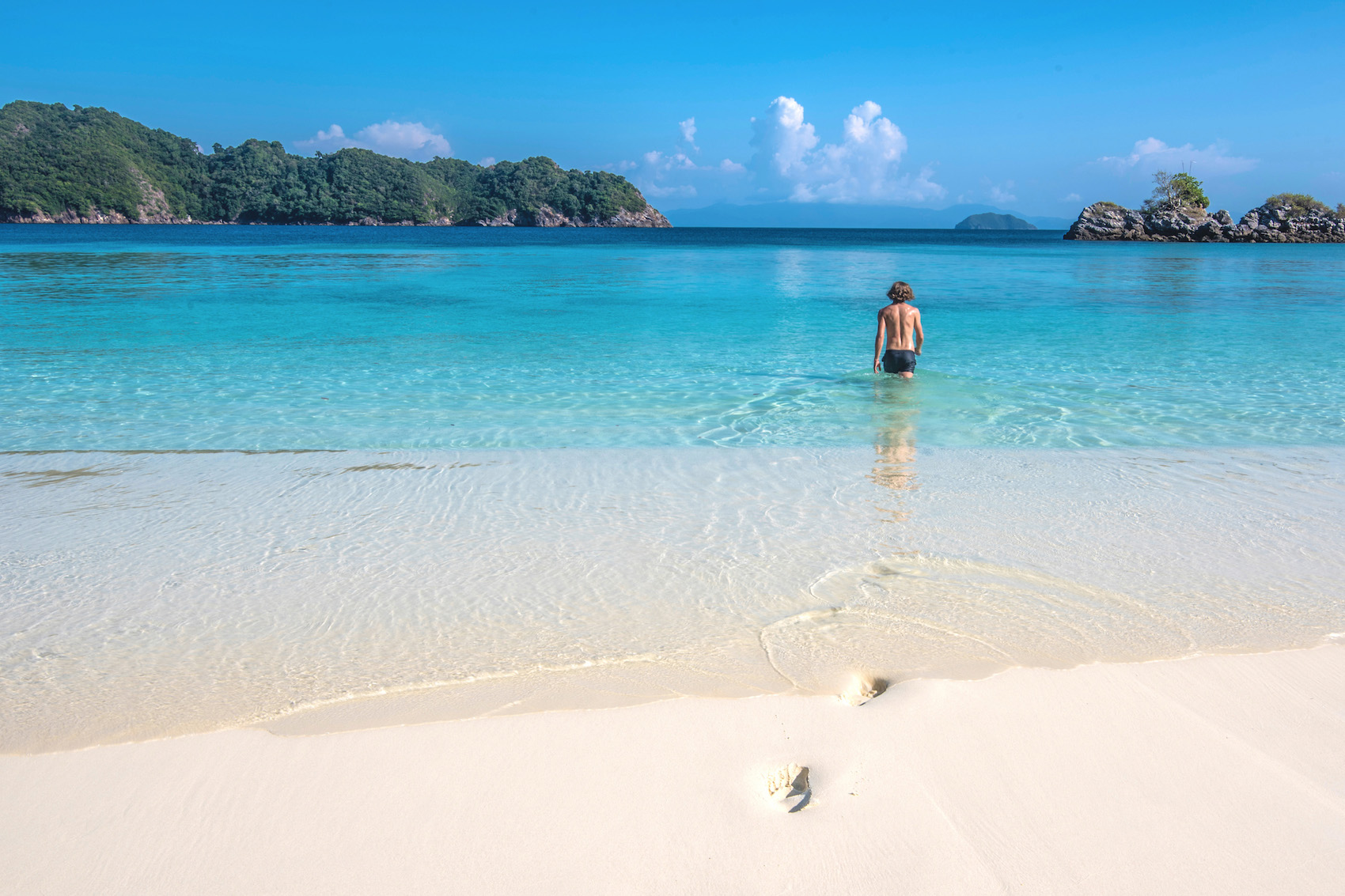 Southeast Asia isn't the only place to have an unusual travel experience in Asia. Sleep in a traditional ger in underrated Mongolia or go to the complete other end of the spectrum and stay at one of the top resorts in Asia, be it the hot springs hotel Shuhokaku Kogetsu at the base of Japan's Mt. Fuji, or at the "seven-star" Leela Palace in the Indian city of Udaipur.
Sample Asia Itineraries
3 Weeks in Japan
This is one of my favorite ways to see the best of Asia, and my standard way of doing it is as follows:
Keep in mind that like the rest of Asia travel, every Japan itinerary is highly customizable, particularly if you plan your trip to Asia during Japan's well-defined seasons.
2 Months in Southeast Asia
Believe it or not, it's difficult to fit all the places to visit in Southeast Asia into a two-month trip, but this is my favorite way to attempt it:
2 weeks in Thailand
1 week in Cambodia or Laos
2 weeks in Myanmar or Malaysia
Long weekend in Singapore or Brunei
3 weeks in Indonesia or Vietnam
Of course, if you want to see more of the best islands in Asia or spend longer in secondary cities like Jakarta and Phnom Penh, you might need to extend your Southeast Asia itinerary.
1 Month in China and India
It should come as no surprise, given the land area these countries cover, but many of the cool places in Asia are in China and India:
China and India might not be your first choices when to go to Asia, but there's no other place like them.
A Whirlwind Trip Through Asia
If you simply want to see the best tourist places in Asia and aren't concerned about kicking your feet back for very lunch, you could spend 1-2 days in each of these Asia itinerary stops:
Another way to approach this trip? Simply string together a list of the best beach destinations in Asia—but buy a Costco-sized pack of sunscreen before you arrive!
Asia Off the Beaten Path
Whether you stay in backwoods guest houses or the top resorts in Asia, visit these destinations for a truly unique Asia trip:
Shihoku, Japan (3-5 days)
Mongolia's South Gobi Desert (7-10 days)
Yunnan, China (3-5 days)
Myanmar's Mergui Archipelago (4-6 days)
Golden Triangle (Thailand/Laos/Myanmar)
Borneo (Malaysia/Indonesia/Brunei)
Ladakh, India
There are plenty stranger places to visit during your Asia travel, however, so if you have longer don't feel limits by this list.
Let Me Be Your Asia Expert
I've just provided you with a lot of Asia travel tips, but let's be honest: This is the world's largest and most populous continent we're talking about. It's understandable that you might need more help—I'd almost expect it. This is where my popular Travel Coaching service comes in.
Whether it's your first time to plan a trip to Asia, or you've been to Southeast Asia (for example) but can't wrap your head around planning a China adventure, hire me to create a custom Asia itinerary for you. With daily recommendations for hotels, restaurants, transportation and activities, my easy-to-follow itineraries are the pocket concierge you never knew you needed.
Other FAQ About Asia Travel
What is the best country in Asia to visit?
The best countries of Asia to visit, in terms of offering the highest quantity of destinations and the greatest variety of experiences, are large countries such as China, Japan, Thailand, Vietnam and Indonesia. However, many smaller hold a special place in travelers' hearts, such as the Himalayan Kingdom of Bhutan and the island nation of Taiwan.
Is Southeast Asia open for travel?
Southeast Asia took a long time to reopen to international travel after Covid-19, but is now fully open, as of May 2022. You may have to wear a mask more often than you like, or provide proof of vaccination or a recent negative Covid test, but apart from this you can travel in Southeast Asia, today, more or less as you did before the pandemic.
How much money do you need to travel around Asia?
How much money you need to travel on Asia depends on where on the continent you travel. While you can get by as little as 50 USD per person, per day in India or Southeast Asia, Japan and Korea can be at least twice as expensive; China probably falls halfway between these values.
The Bottom Line
Still aren't sure whether to plan a trip to Asia? Well, if you're not convinced that Asia travel is a treasure trove after reading the Asia travel blog I've just written, you might want to get your vitals checked! Whether you savor street food in cities like Bangkok and Taipei, explore natural wonders in Japan and Nepal, backpack through India or Indonesia or explore underrated reaches of the continent like Sri Lanka and Mongolia, Asia's got something for everyone. The only question is when you'll go find what it has in store for you!