I started thinking almost immediately about how I would write my Turkish Airlines business class review, but not because anything about my experience at Suvarnabhumi Airport in Bangkok was exceptional, or even remarkable. Well, except for what a high percentage of my fellow premium passengers were grandpa sex tourists of the most unappealing sort—but I digress.
To be sure, this was actually my third separate experience (and my sixth individual flight segment) flying business on Turkish. And I have to admit, although my many amazing experiences flying in business class led me to believe I'd be disappointed rehashing this one, I came away from most aspects of the experience (apart from how much I wish the new Istanbul Airport were open, anyway) highly, highly impressed.
Note that I updated this review in November 2020, in order to reflect my experience at Istanbul's new airport, as well as experiences flying Turkish Airlines in domestic business and international economy classes. I hope you'll find all of it useful, and that you'll also check out my guide to Turkey!
A (Mostly) Joyful Reunion
I was actually annoyed during my first hour or so in Turkish A330 business class, though that had less to do with the airline with the aforementioned creeps that surrounded me on all sides, one of them was loudly bitching about how bad the seats apparently were. Before my flight I'd anticipated feeling the same way —I generally prefer 1-2-1 seats like the ones you find on Cathay Pacific, or the Apex Suites on JAL and Korean Air).
However, the lie flat seats were spacious and comfortable, in spite of the fact that their 2-2-2 configuration left me completely exposed to the daddies around me. They actually seemed almost identical to the ones I'd flown in on Turkish Airlines 777 business class in 2015 (from Istanbul) and 2016 (to Ethiopia and back), though those are in an even more cramped 2-3-2 arrangement.
The Good, The Bad and the Ugly of Turkish Airlines Business Class
Flying chefs: Gimmick or gambit?
It wouldn't be a Turkish Airlines business class review without commenting on the food, which is arguably the best in the sky. While I'm well aware that the on-board chefs do little more than supervise the presentation and service of the food (even though many of them have worked in the amazing Do&Co facility in Istanbul, where the meals are designed and prepared), no amount of pomp and circumstance can diminish the amazing flavors Turkish serves up in business class.
Sampling Turkey's tastes
Oddly, although the lamb I enjoyed from Bangkok to Istanbul and the beef I enjoyed on the way back were probably the best two cuts of meat I've ever enjoyed in the sky, the most remarkable culinary quirk I experienced had nothing to do with the Turkish Airlines flying chef. Rather, an actual slab of honeycomb accompanied my breakfast service en route from Istanbul to Zurich, and though having a Turkish coffee at 35,000 feet is unique, eating honey the water nature intended it was absolutely unprecedented.
Sky-high hospitality
Notwithstanding specific items on the Turkish Airlines business class menu, I've always found service on the airline to be outstanding as well. The crews always speak basically perfect English, and are available throughout the flight to promptly and enthusiastically attend to passenger needs. There isn't a lot of small talk, as I've found there is on North American airlines. Rather, the general manner of Turkish cabin crew is in the same vein as Japanese and other North Asian carriers.
The man who fell to Earth
I declined commenting on the Turkish Airlines Lounge Istanbul (or the now-defunct Istanbul Ataturk Airport more broadly) for the purposes of my initial review, but I am pleased to add some opinions today, in late November 2020. In general, although Istanbul's new airport is more spacious and visually appealing than Ataturk, it suffers from much of the same dysfunction that plagued its predecessor; on a recent trip through the airport for an international flight, it took me almost three hours from entering the airport to boarding my plane.
Contemporary findings
On said international trip I flew economy on Turkish's new 787-9 from Istanbul to Chicago. While the plane was beautiful, the economy cabin was cramped and awful, to say nothing of how downgraded the service was on account of the coronavirus pandemic. I'd taken some domestic business-class trips on my trip through Turkey (from Kayseri to Istanbul and from Istanbul to Trabzon) before flying back to the US. While the seats on the Airbus A321 aircraft were spacious and new, there was no onboard service at all, the new Turkish domestic lounge was awful, and inferior even to the Priority Pass ISG lounge.
Pictures of Turkish Airlines Business Class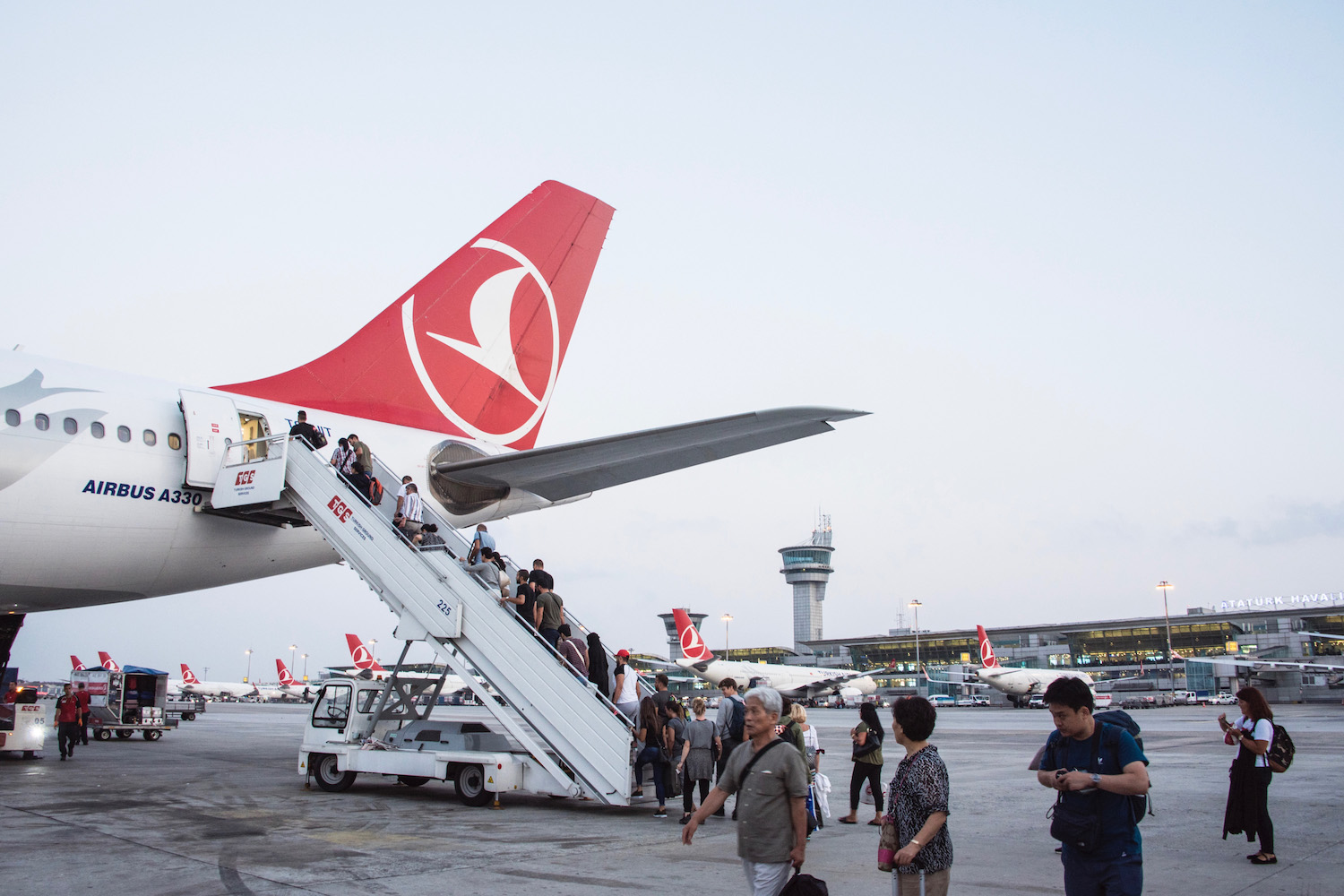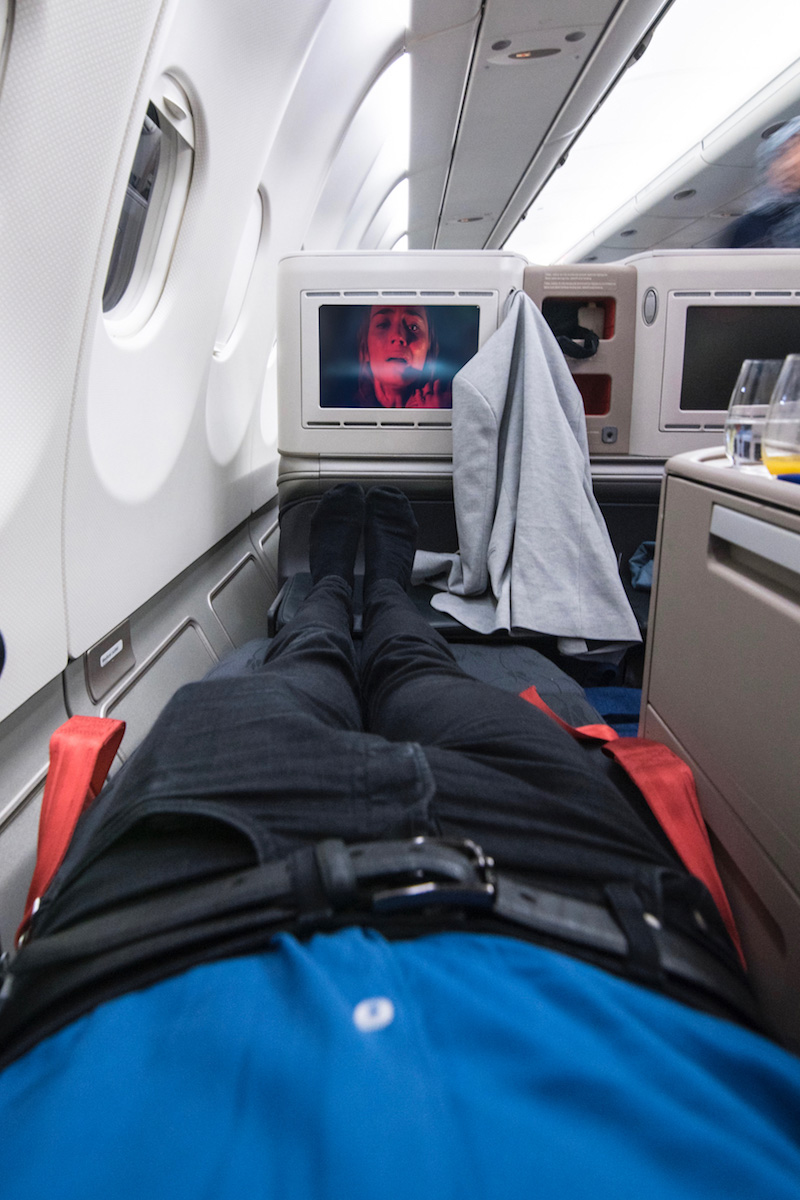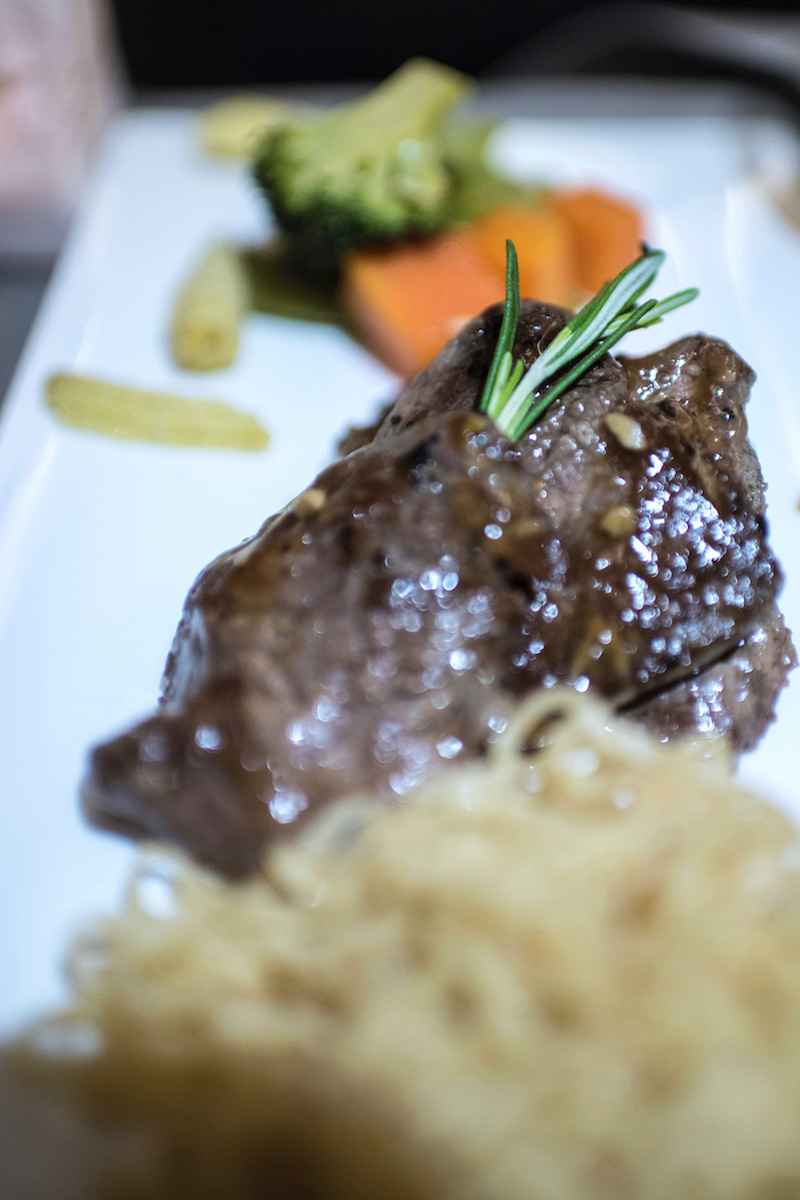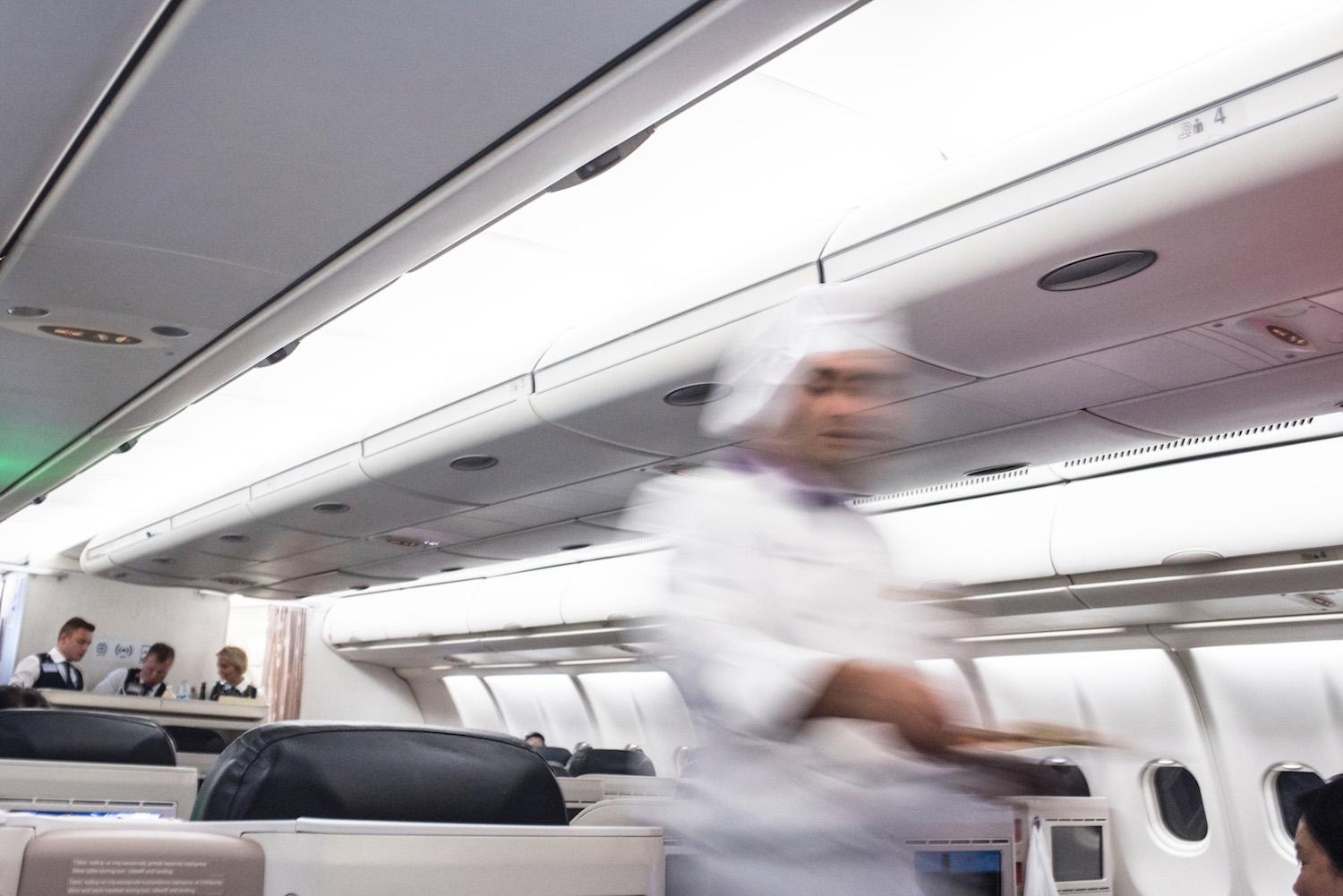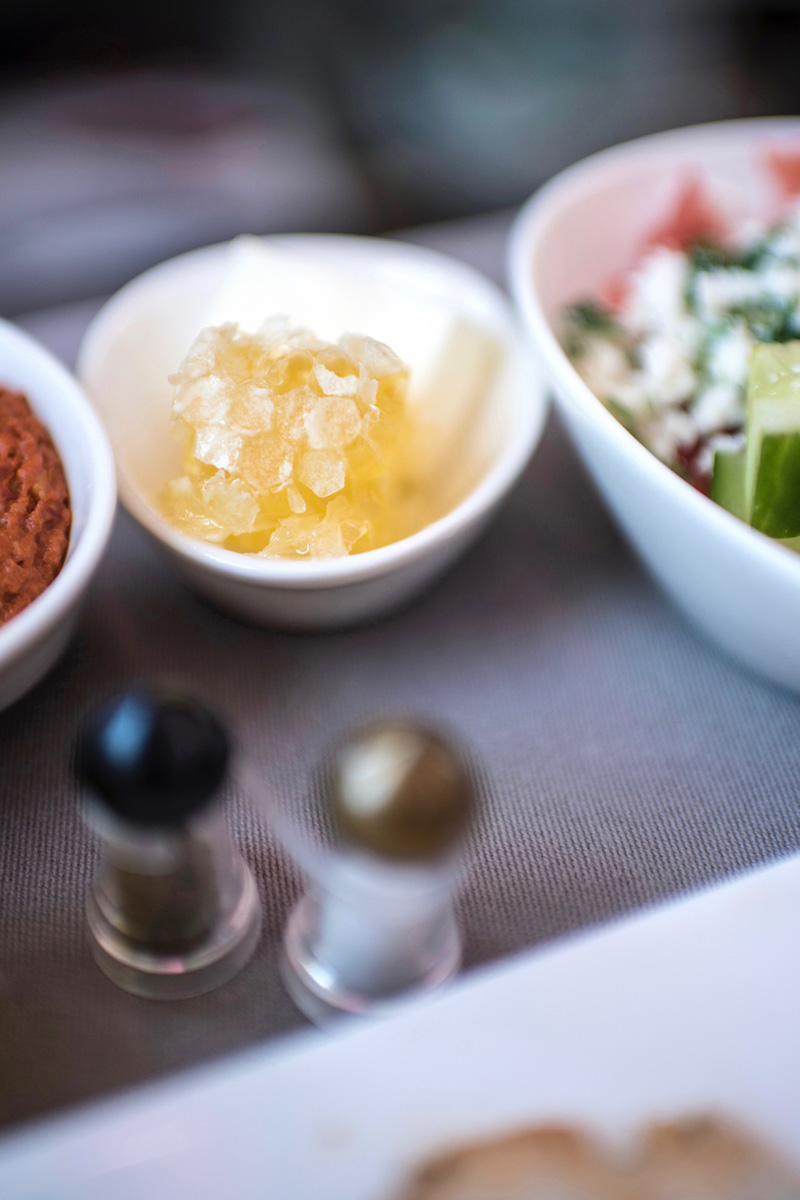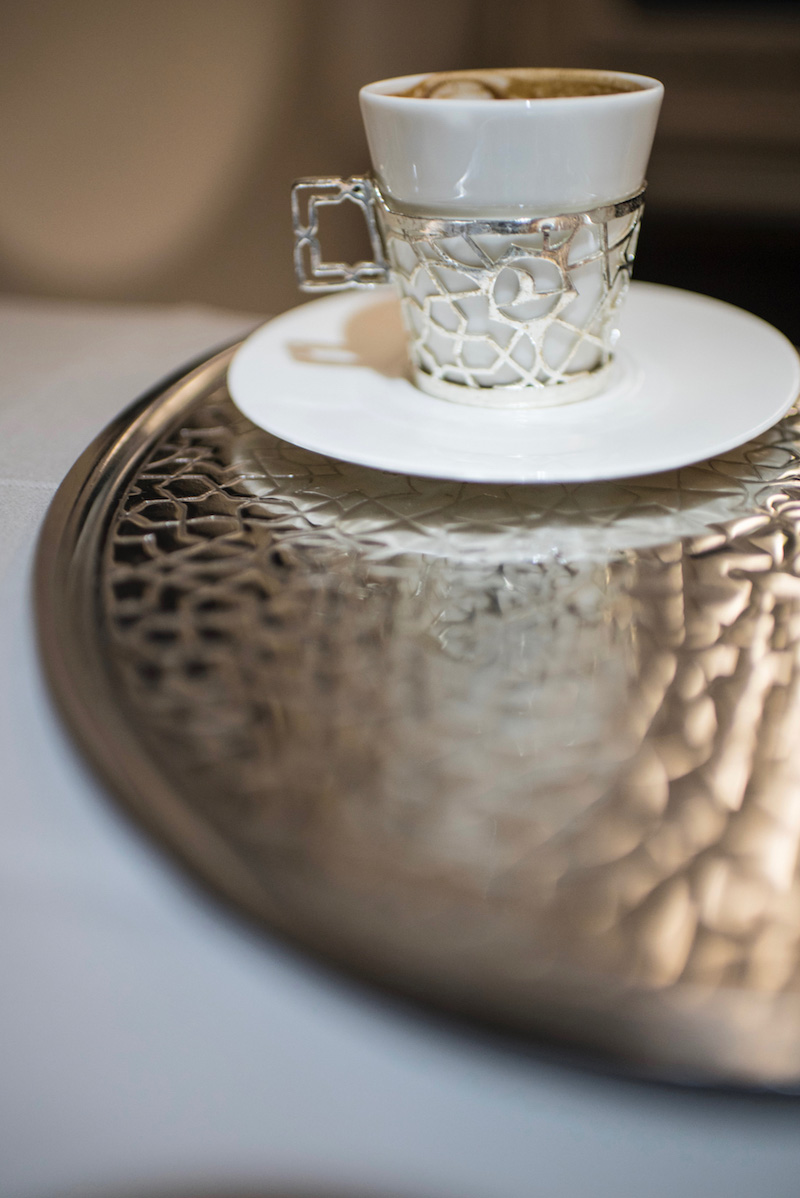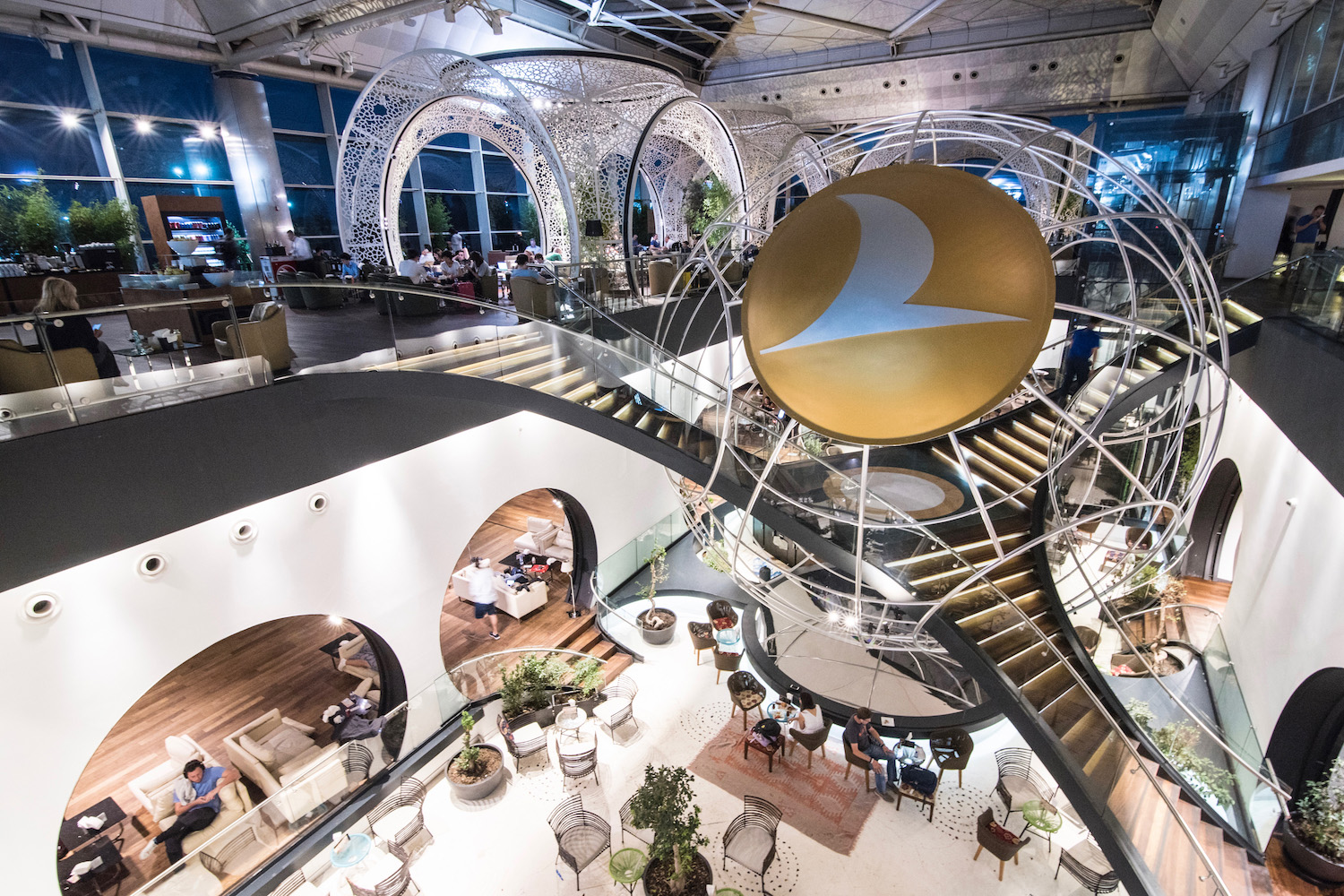 How to Book Turkish Airlines Business Class
As I plotted my trip to Switzerland and the Baltic States early in the spring of 2018, I noticed that a Turkish Airlines sale from Bangkok to Europe (via Istanbul) had begun. Although the fares weren't extremely competitive (I paid around $1,900 round-trip, which is about 30-40% less than the typical price of a business class flight), I was excited to sample Turkish Airlines A330 business class. Turkish's extensive route network also afforded me the convenience of flying to Zurich and flying home from Tallinn, which was priceless.
If you aren't able to score a deal on Turkish Airlines business class like I did, the best-value way to book these awards is using miles as points. As far as which program to choose? That's not actually a very simple answer. I'm temped to recommend Avianca LifeMiles, since you can often purchase these points for less than two cents each or United MileagePlus, since the booking process is so straightforward. However, ANA Mileage Club (which, like Avianca, is an Amex Transfer partner) offers great deals on flights of certain lengths, provided you're OK taking a round-trip.
Another way to fly in Turkish Airlines' business class is to book an economy class ticket, and purchase a Turkish Airlines business class upgrade with miles. For this, however, you'll generally need to use miles from Turkish Airlines' own Miles & Smiles program, which are somewhat difficult to accrue if you're not an existing member. (Well, unless you want to apply for a Citi ThankYou card, which I highly recommend against.)
FAQ About Flying Turkish Airlines Business Class
Is Turkish Airlines business class good?
It's difficult to answer this objectively, but Turkish Airlines business class is certainly better than you might expect. This is particularly notable given the outdated product onboard most Turkish Airlines aircraft, and the subpar ground experience you can expect in Istanbul.
Do they serve alcohol on Turkish Airlines?
Turkish Airlines serves alcohol, although it is notably not available as one of the pre-departure drinks in business class. Likewise, while business class passengers enjoy an essentially open bar, economy class passengers are limited to beer, wine and spirits, and generally only at meal time.
Is food free on Turkish Airlines?
Turkish Airlines offers complimentary meals in all classes of service on medium- to long-haul flights. However, food is not always available in economy on domestic flights, or flights to countries immediately neighboring Turkey, i.e. flights shorter than one hour in length.
Read More Business Class Reviews
The Bottom Line
As I wrote this Turkish Airlines business class review, I felt as surprised—and delighted—as I did during my most recent Turkish Airlines flights. Recently announced improvements in Turkish Airlines product (namely, new Turkish Airlines business class seats) and the 2019 opening of Istanbul's New Airport have the potential to make future flights pale in comparison to these ones, although the question of execution will always remain. With this being said, the experience Turkish was able to offer, in 2018, in spite of a woefully uncompetitive product and a terrible home airport speaks volumes to its excellent food, service and reputation as one of the world's leading airlines. Click here to read more about travel in Turkey.